advertisement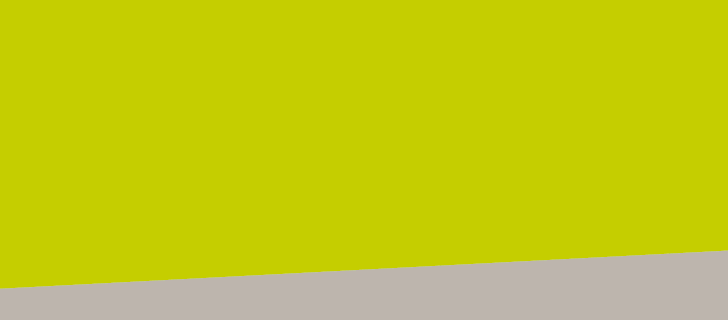 ---

Companies from the railway industry are literally rushing to stand out from the competition. ELL's Vectron 193 753 which is currently being leased to WLC is a great example of just that. At the end of last week, the loco premiered its new look which highlights the successful collaboration between the operator and Roland Spedition.
Railcolor News thanks Christian Blumenstein, Imre Hegedűs, Sebastian Bollmann, and Gabriel Landa for sharing their pictures with the magazine. The article was originally published on 28.03.2022 – and updated on 04.04.2022 (new picture added; scroll down to see it).

While operators using Siemens' Smartron platform are all facing the problem of appearing different, we see a second Vectron going light blue in less than a week (check out Railpool & DB Netze's 193 813). Rather than a trend, this is actually the base color of Roland Spedition's branding – the main star in this co-op livery design with WLC. Imre Hegedűs caught the loco under the beautiful evening light on 25.03.2022: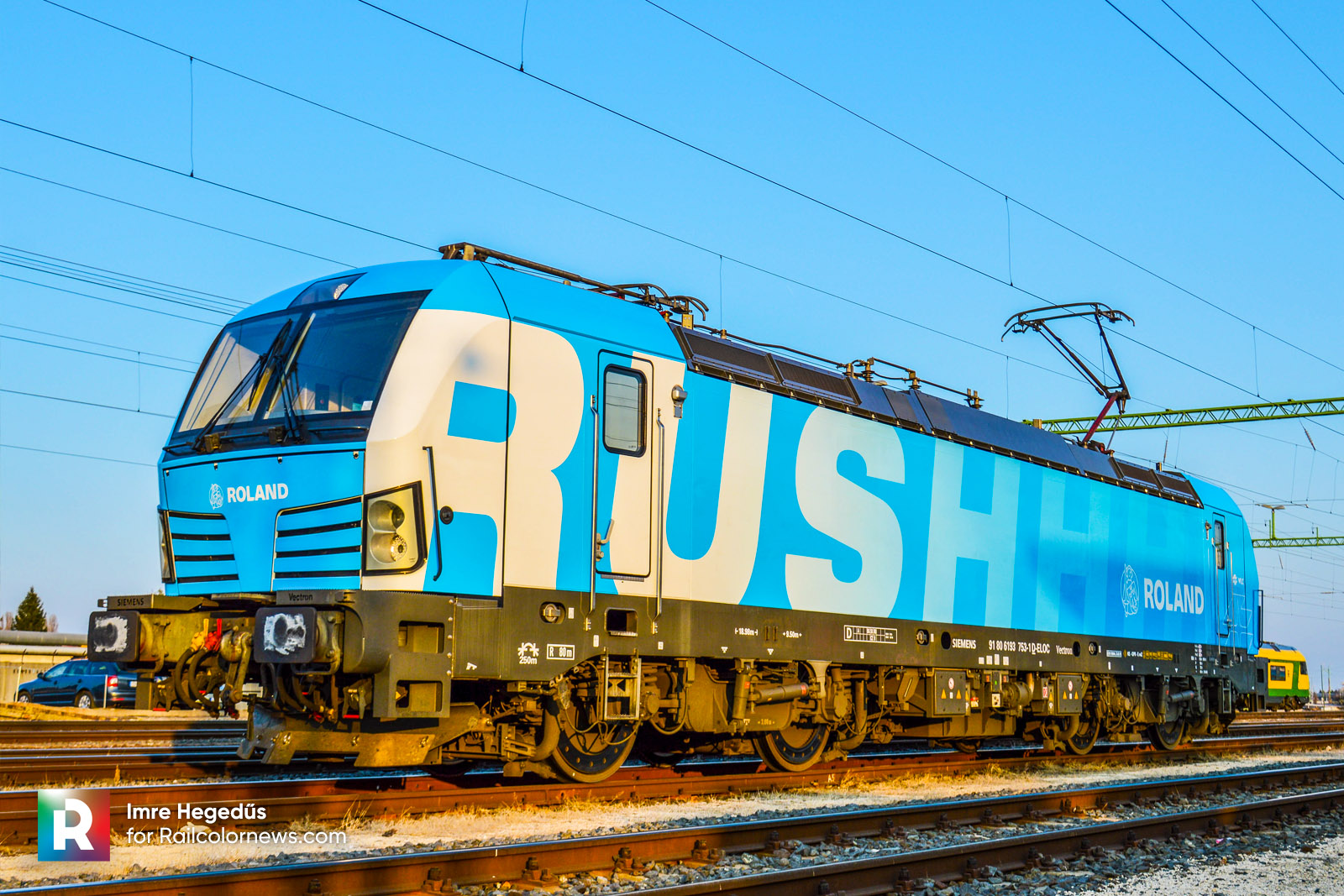 Simple, elegant, and fast is the best way to describe the full wrap design that was just applied on Vectron 193 753. The sides of the loco have been decorated with the full-blown "RUSHHH" in a gradient from white to blue, adding dynamics to the livery. What works so well with it is the letter "R" blending with the shape of the cabs. Roland's own logo is also in the composition, as well as WLC's, the latter displayed less prominently. All this results in a clean asymmetric design.
Do you want to stay up to date in the near future? Select one of our subscriptions and you get access to all our content and receive all updates in your email: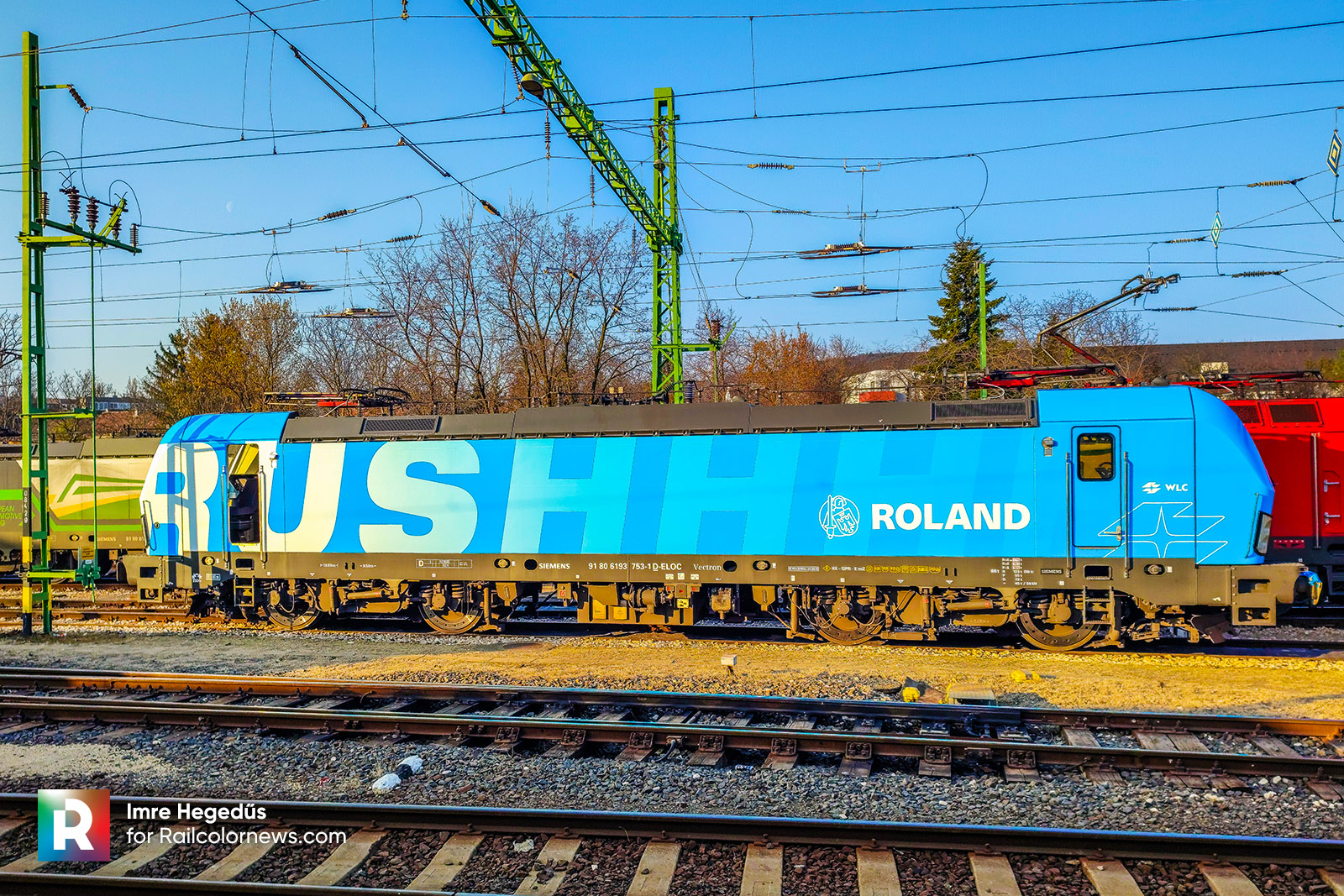 On 26.03.2022 the loco was seen with container service 42912 through the lens of Christian Blumenstein in Unterradlberg (AT):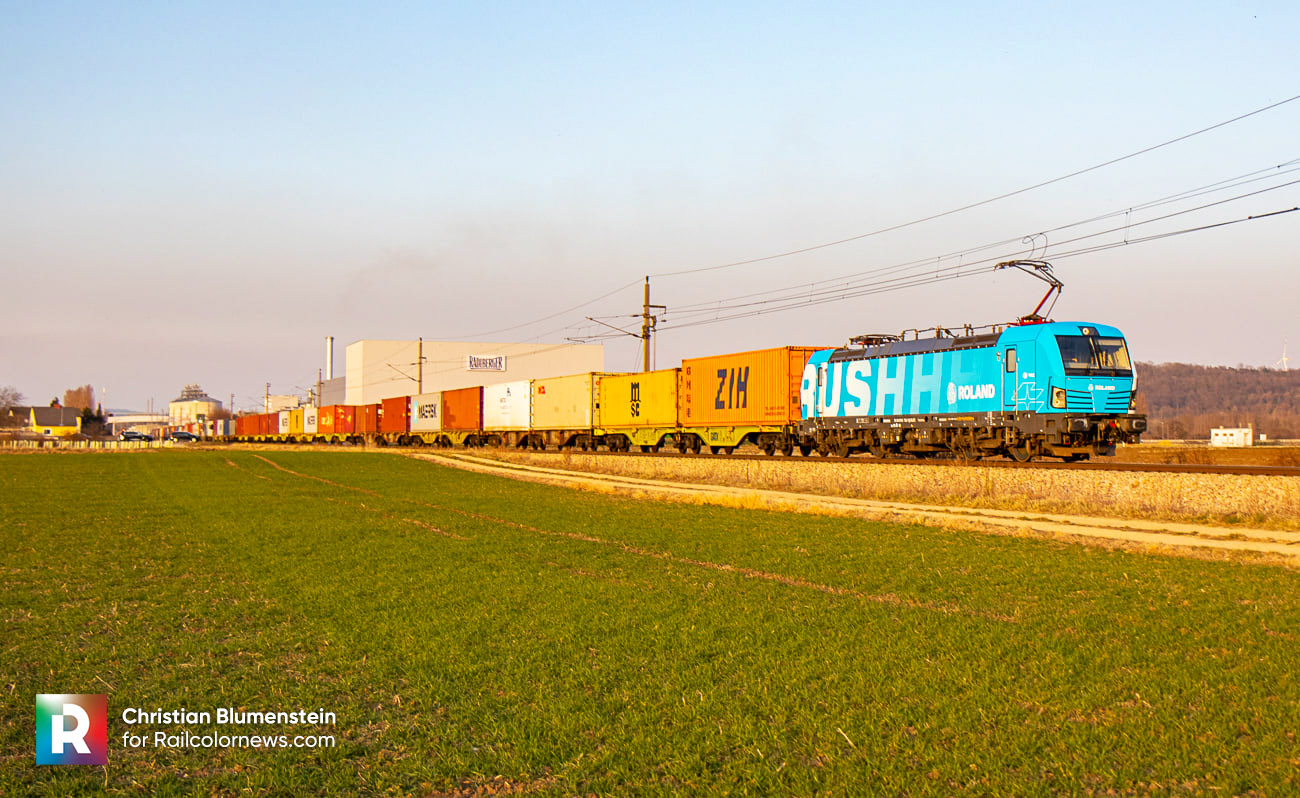 Thanks to Sebastian Bollmann there is a preview of the design in action with another container train, seen in Sehnde (DE):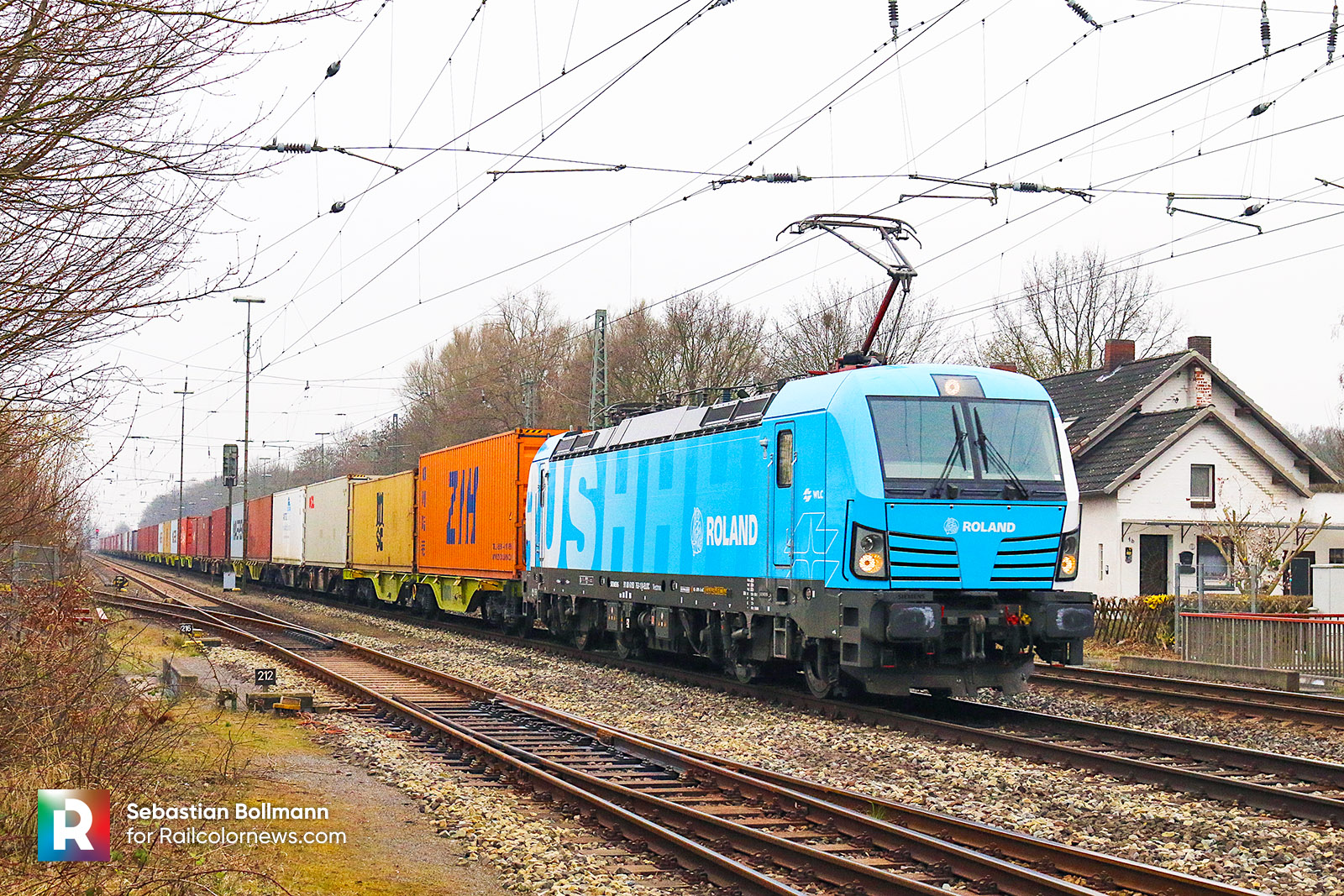 Update 04.04.2022
Gabriel Landa caught the locomotive with TEC 42911 (Passau-> Wien Freudenau Hafen) last weekend. Notice the small WLC branding on the side of the cab. Curiously, there is no short number (193 753) marking on the front of the loco.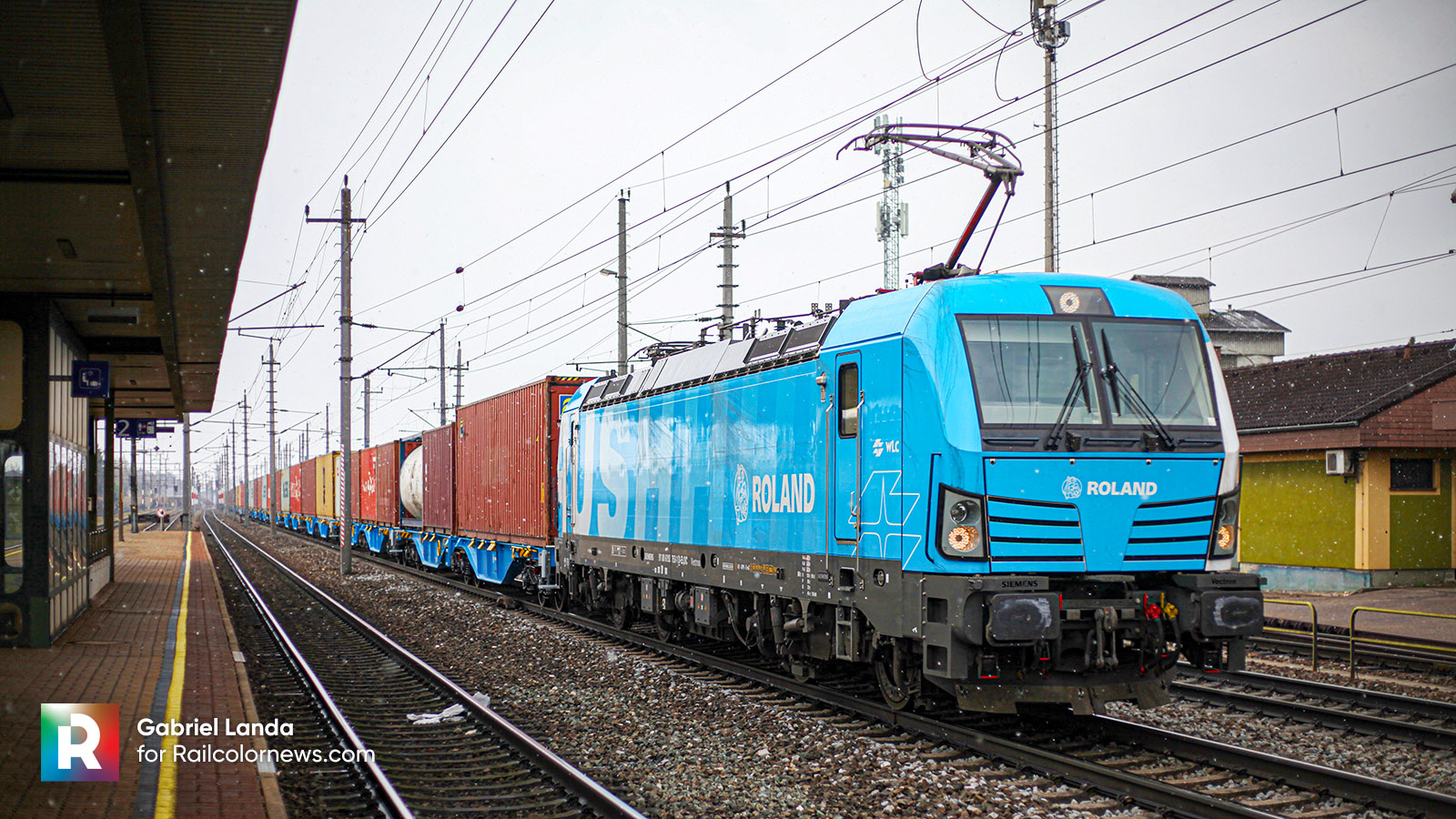 ---
About Vectron 193 753
Type: Vectron AC;
EVN-Number: 91 80 6193 753-1 D-ELOC;
Year built: 2019;
Acceptance date: MMAL 26.03.2019;
Factory number: 22537;
Country-specific package: B01.
About Roland Spedition
Roland Spedition is a container operator that provides goods transportation services. It offers rail forwarding, container transport operations, trucking services, and custom clearance solutions.
Curious fact: Some years ago Roland got famous with another Siemens 'werbelok'. This was 1216 955, a locomotive owned by WLC:

---
The ELL Vectron fleet at a glance: