While the first Class 101 locomotives in Germany are being sidelined and scrapped, other locomotives of the same type have become more popular than ever – thanks to their unique liveries. Locomotive 101 005 is another one that gets a special advertising livery – better known as a Werbelok.
We thank Michael Goll and Wouter Radstake for their nice pictures.
After 101 110 received a special "50 Years of Intercity" livery at the end of 2021, at Railcolor News, we eagerly awaited the next Werbelok and which locomotive will have the privilege to become special this time. Now we know it: It's 101 005, a locomotive made in 1997, with NVR 91 80 6101 005-7 D-DB, which is currently stickered with pale green "Rundumschutz" livery of the German insurance company, DEVK.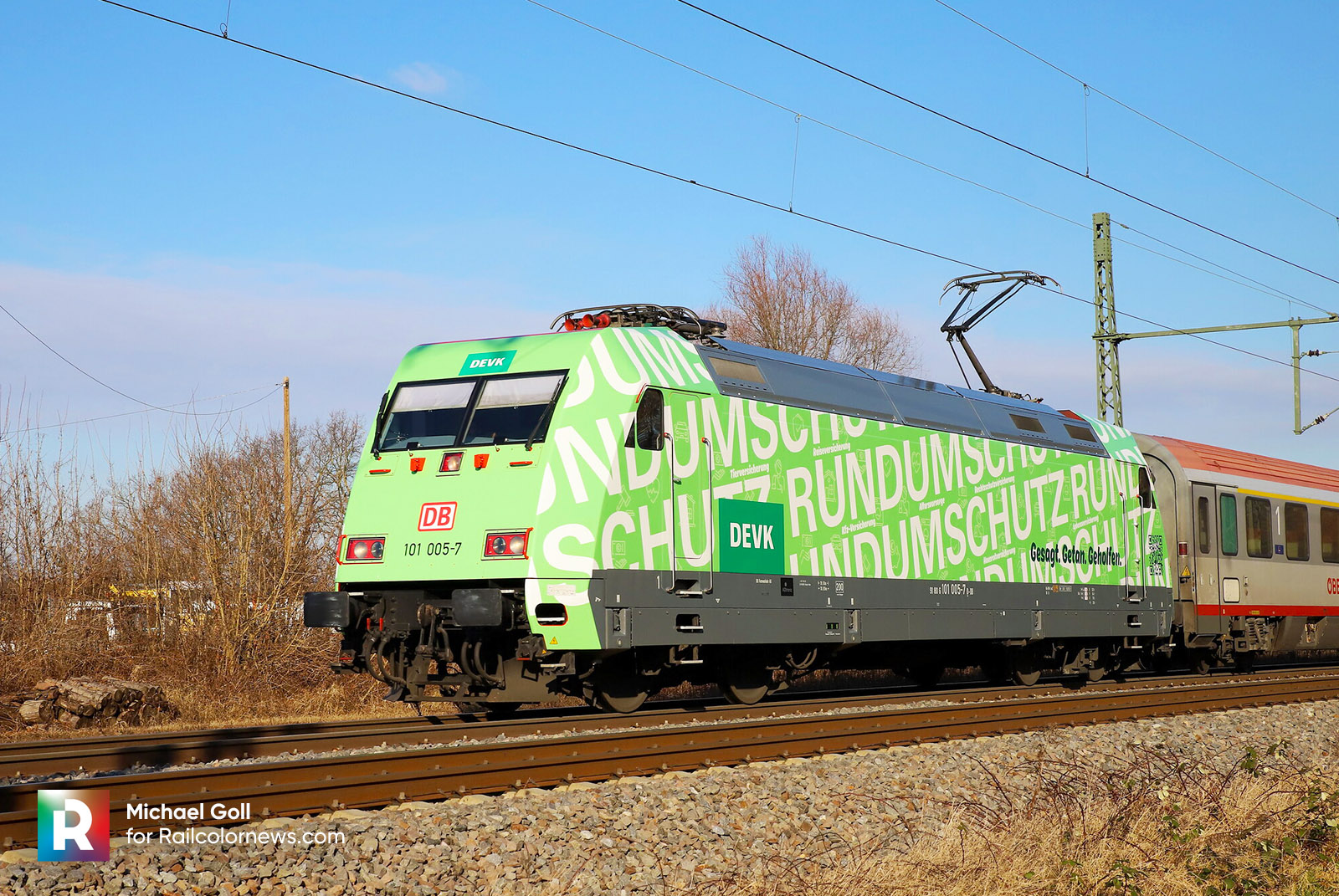 Stickering is angled with a white writing RUNDUMSCHUTZ (allround protection). Other words – "Gesagt, Getan, Geholfen" (Said, Done, Helped) – and a QR code are placed on one side, and the DEVK logo in a darker green square is placed on the other side of the locomotive. 101 005 was spotted on Intercity trains between Dortmund / Bochum and Stuttgart / Innsbruck in operation.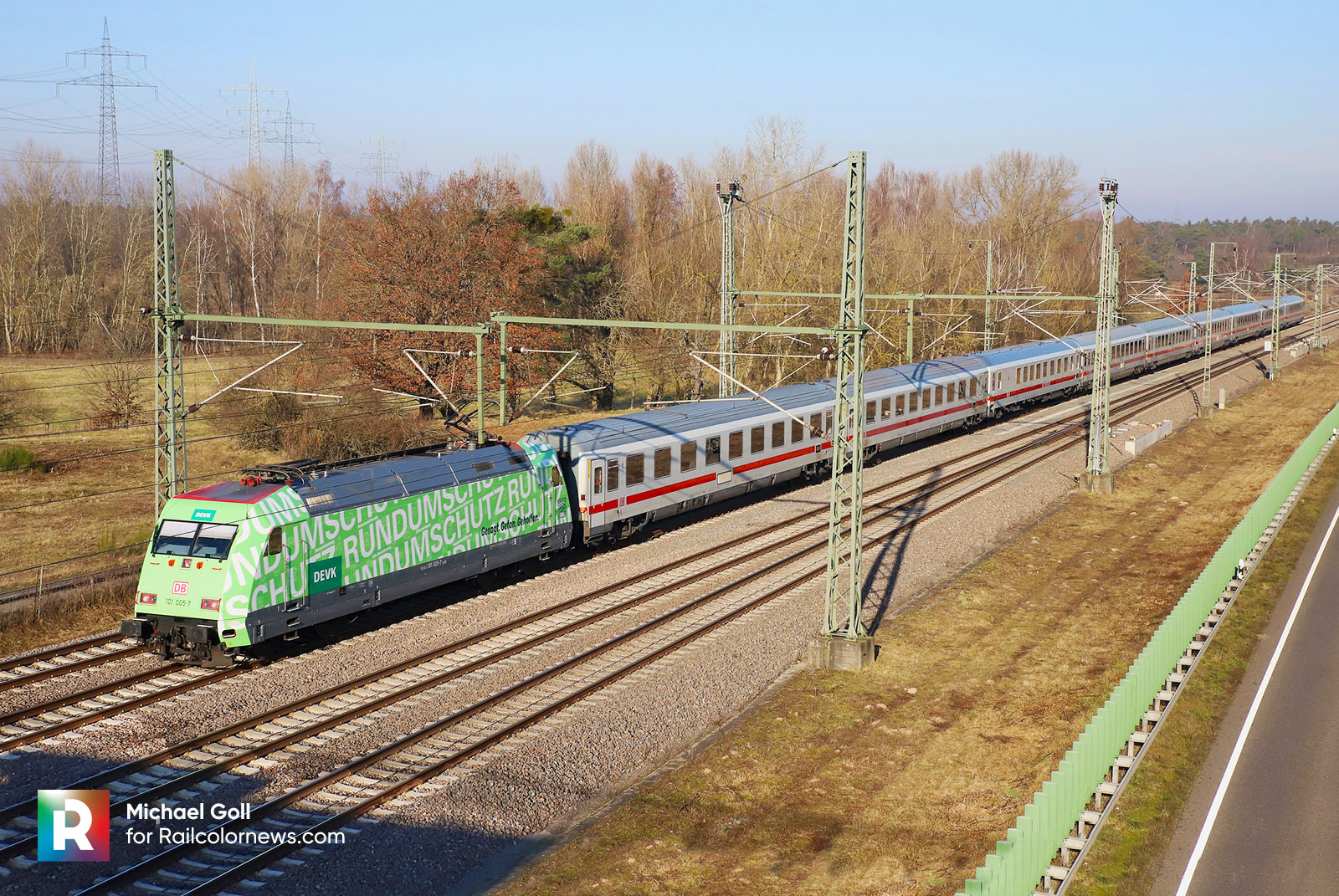 Although now very green, one phenomenon could not be avoided on this locomotive – the "bloody eyes". Stickering could not have been applied on the lights, connectors, and handles at the front, causing the base red DB color to shine through. This problem has been known for many years. PKP Cargo-leased TRAXX locomotives from Alpha Trains used to have the same visual effect with their red lights, creating the "red-eyed syndrome".