France is undoubtedly the hub of Disney's animated world in Europe. Disneyland in Paris is a huge tourist attraction. The journey can be the destination for railway fans because Alstom Avelia Euroduplex trains frequently get Disney stickers. The latest one promotes the animated movie "Encanto".
Railcolor News would like to thank @railway_tgv, Maxime Escriva, and Aleksandr X for their photo contributions. 
Advertising locomotives earned the nickname "Werbeloks". This is a combination of the German words for advertising (= Werbe) and locomotive (= Lok). We could create an alias for these high-speed advertisers; PubliciTGV, maybe? It combines the French word for advertising (la publicité) and TGV – Train à Grande Vitesse, or high-speed train in English. This brand of SNCF high-speed trains is known worldwide, just like Disney.
TGV inOui unit 805 is the newest one in the collection, promoting "Encanto". This unit operates between Paris and Barcelona, under a joint venture of SNCF and Renfe.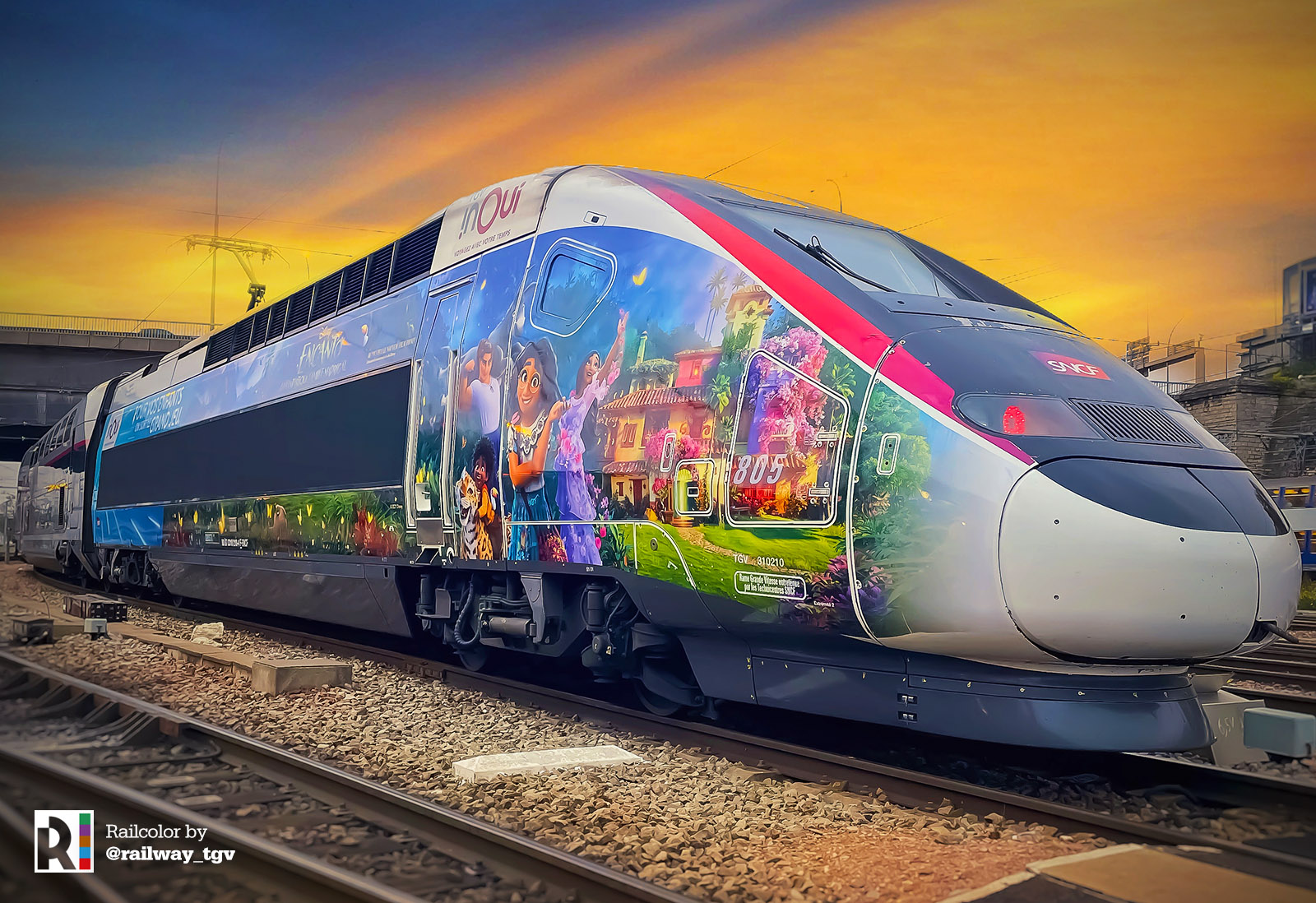 Other Disney TGVs
The history of Disney promotions on TGV inOui units is much richer though. Here are some other examples:
TGV inOui 713 – Mandalorian and other movies on Disney+
TGV inOui 825 – Soul
TGV inOui 838 – Frozen II
TGV inOui 845 – Enchanted Christmas by Disney
TGV inOui 891 – Toy Story 4