Ouigo España, the SNCF brand for low-cost high-speed services in Spain, is planning to start commercial operation in May. That is why the company has started testing its Avelia EuroDuplex trainsets at the end of March.
Railcolor News would like to thank @knyonlytrains and Mikel Bejarano for their contributions.
The Spanish high-speed network is becoming more colorful. Not only will Renfe take delivery of new trains – Talgo's Avril –  and introduce its own low-cost brand, also new competitors were granted access to the network and will bring their own rolling stock.
One of them is Ouigo España, a daughter of the French State railways, which will use Avelia EuroDuplex trains transferred from France. These get a white Ouigo design: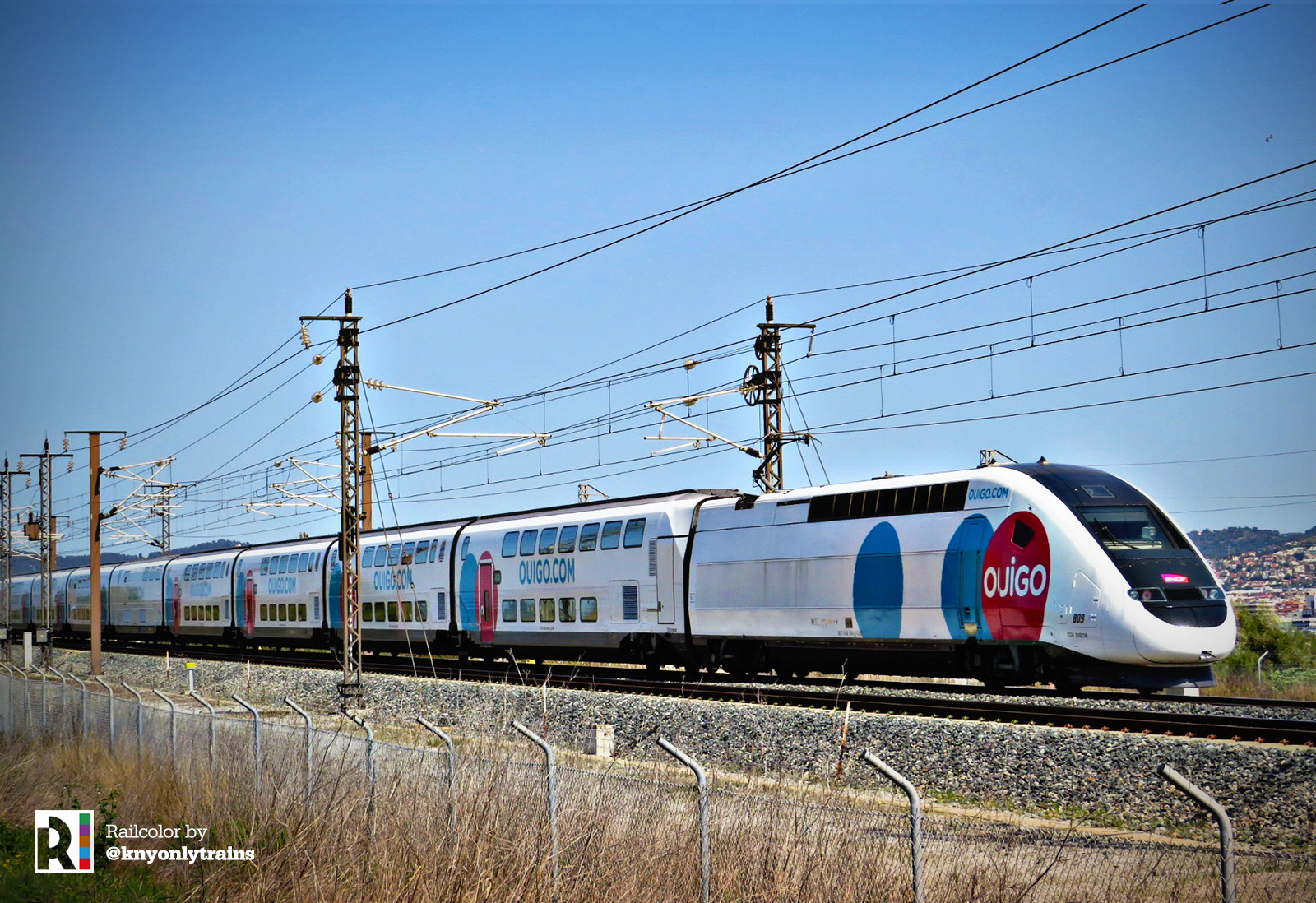 On 29.03.2021, Ouigo España started test rides between the Spanish capital and the coastal town of Barcelona. Former Captrain train drivers are running the trains. Both Captrain and Ouigo España are part of the SNCF group.
On 10.05.2021, regular service with these first-ever double-deck high-speed trains in Spain is scheduled to start, with five daily connections in each direction. For the first time, Renfe will have a competitor on the high-speed network, and Ouigo España will be ahead of Renfe's own Avlo proposition.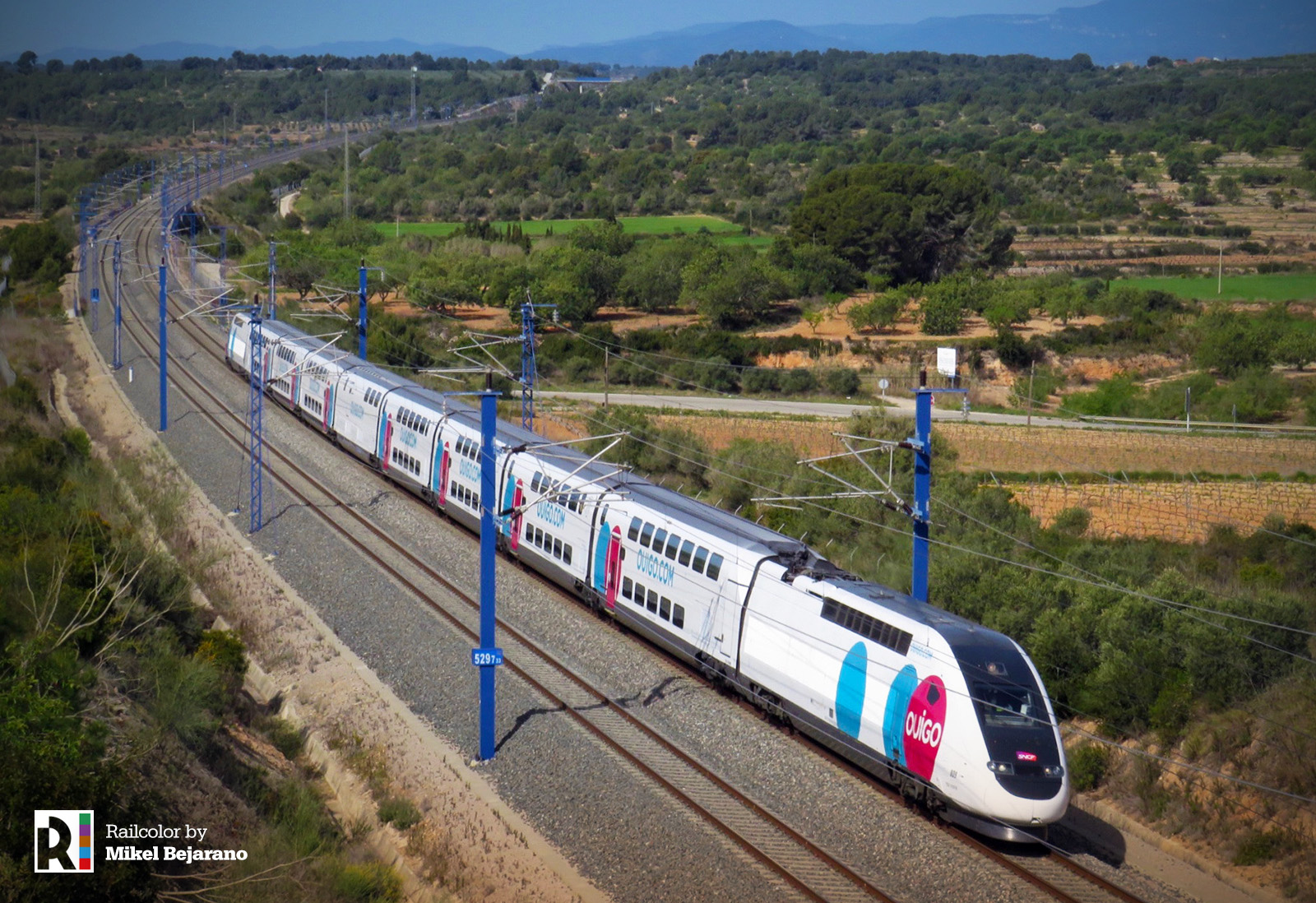 An overview of companies, fleets, and routes on the Spanish high-speed rail market: