It was only last month when Railcolor News showed you how its cars and bogies "got married". And now it's time to see the complete FLIRT DMU for the Canadian transit network O-Train.
We thank Pascal Good for submitting his image for publication.
For projects like the Arrow FLIRT or the Caltrain KISS we know that Stadler is assembling the vehicles in its 2019-inaugurated Salt Lake City facility in the US. But it's "Made in Europe" in the case of O-Train's FLIRT DMUs for Canada. And this is what the final result looks like: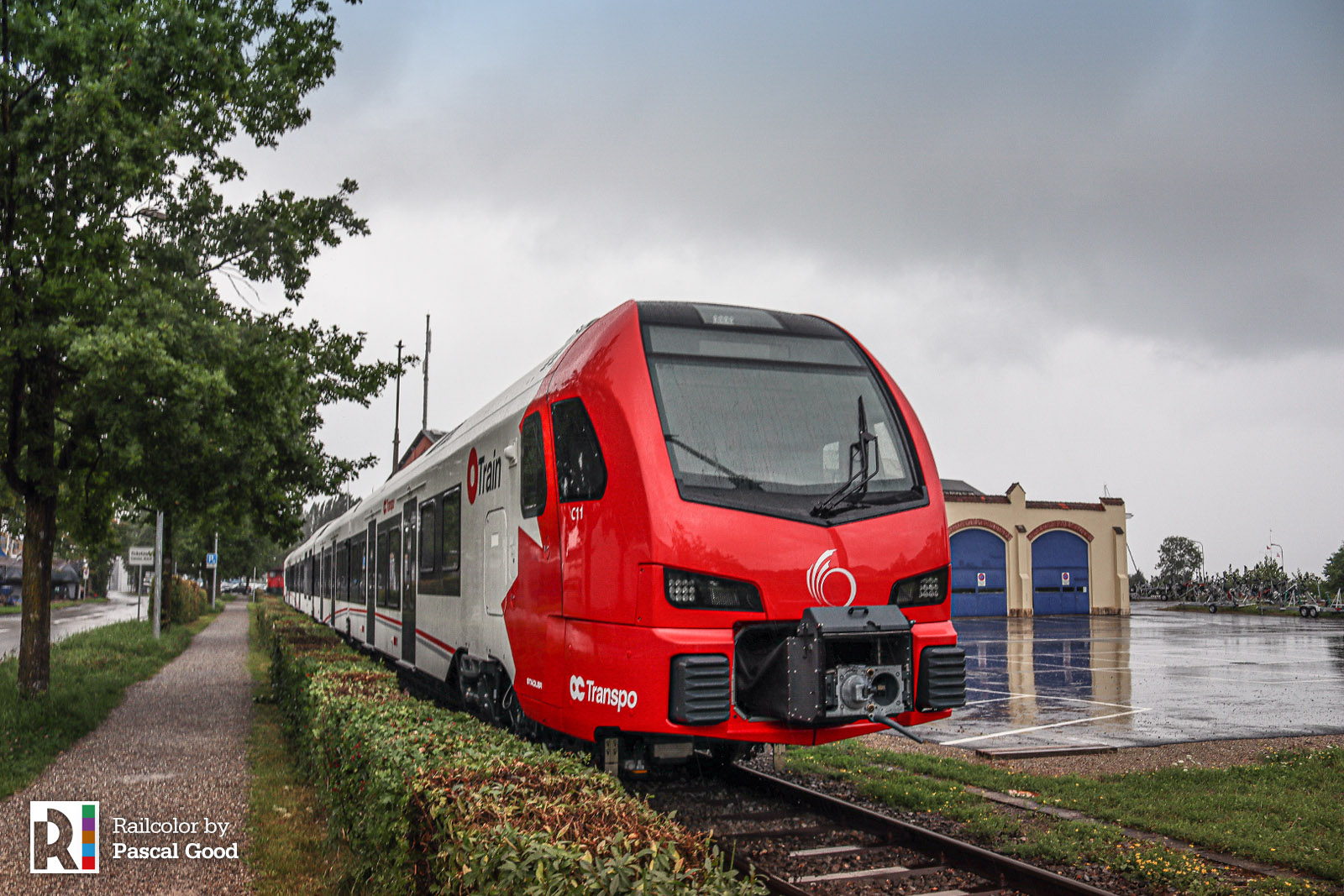 Thanks to Pascal Good, we bring you a picture of a fully assembled and fully branded O-Train FLIRT. The image above was taken at the end of August in Switzerland's Romanshorn and shows unit "C11" which is one of seven such trainsets that Stadler will be delivering to the transit network of Ottawa, Ontario.
Check out our original article from 2019 to find out more details about the project, plus the initial livery concept that ended up being changed:
[CA / Expert] Stadler FLIRT DMUs OC Transpo for Ottawa's Trillium Line
For a complete overview of O-Train's fleet, visit our article below:
[CA] The progress of Stadler FLIRT trains for the Canadian capital
Become an Expert subscriber now!

2021 is a special year for Railcolor, as it celebrates its 20th birthday. This is why we wanted to surprise you with a Birthday Deal valid only by the end of the month: