At the beginning of this week, Stadler US officially inaugurated its new train production facility in Utah. During the ceremony a special re-enactment meeting between the Stadler-built KISS EMU for Caltrain and TEXrail FLIRT DMU took place.
On 13.05.2019 Stadler US celebrated the newly built production facility in the northwest quadrant of Salt Lake City in the presence of high-profile guests. After about 18 months of construction, the new production site has been completed. According to Stadler, all operations were transferred from the leased Warm Springs site to the new plant.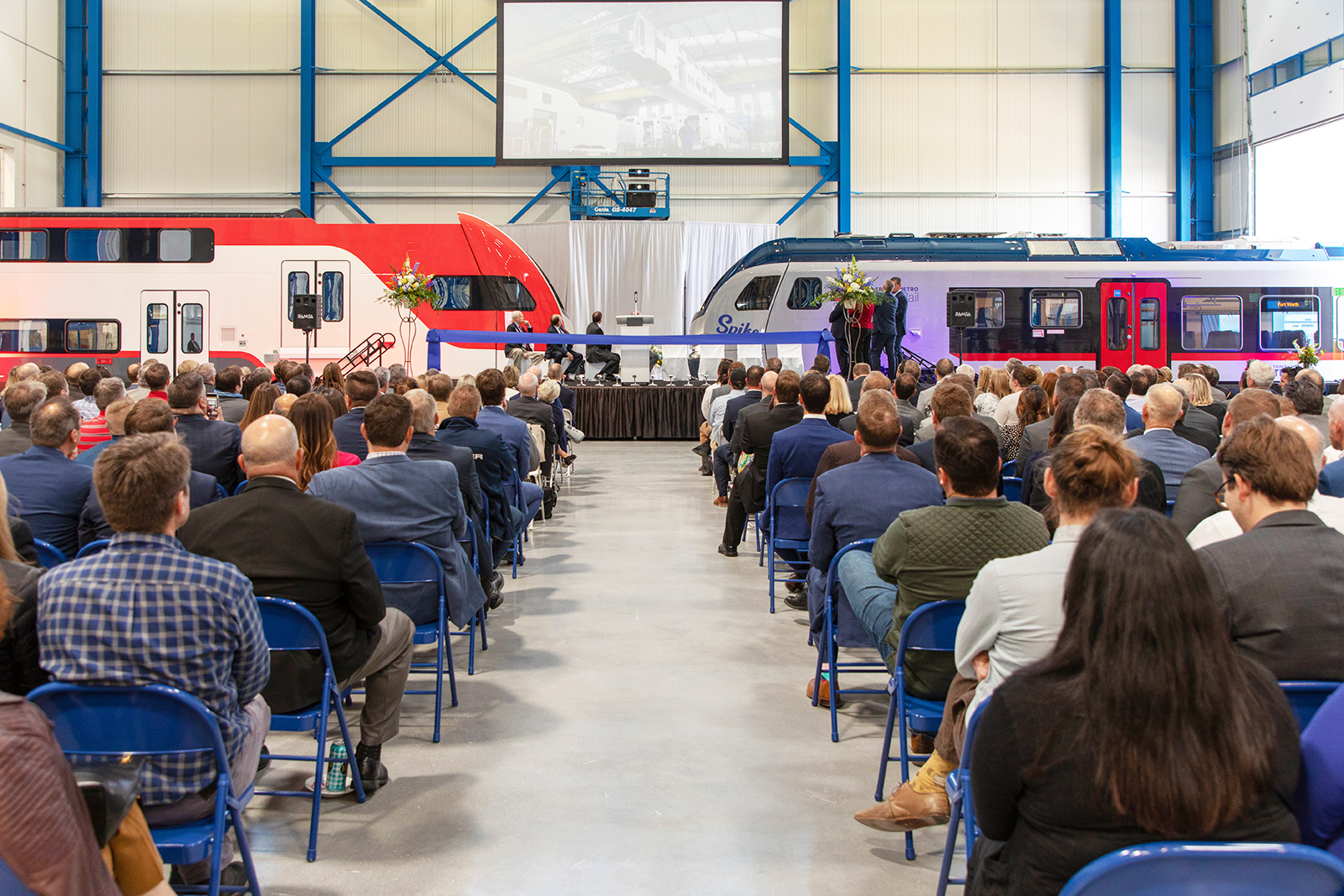 2019 marks the 150th anniversary of the completion of the Transcontinental Railroad, which is also known as the 'Golden Spike'. As part of the event, Stadler re-enacted the historic meeting of trains at Promontory point with the company's own electric and diesel trains for CalTrain and TEXRail. A curious detail: the TEXRail's FLIRT at the ceremony was actually named 'Spike', honoring this historic milestone.
Today it is a great pleasure to present a car body of the first double-deck train (Railcolor: built by Stadler Rail) being manufactured for the USA as well as the last FLIRT for TEXRail. To a high degree, these trains were built right here in Salt Lake City – Peter Spuhler, Executive Chairman of the Board of Directors of Stadler Rail Group
This is also the first time a what appears to be a complete control car of Caltrains KISS EMU made its official appearance. Below, a front end mask of the train can be seen in production phase: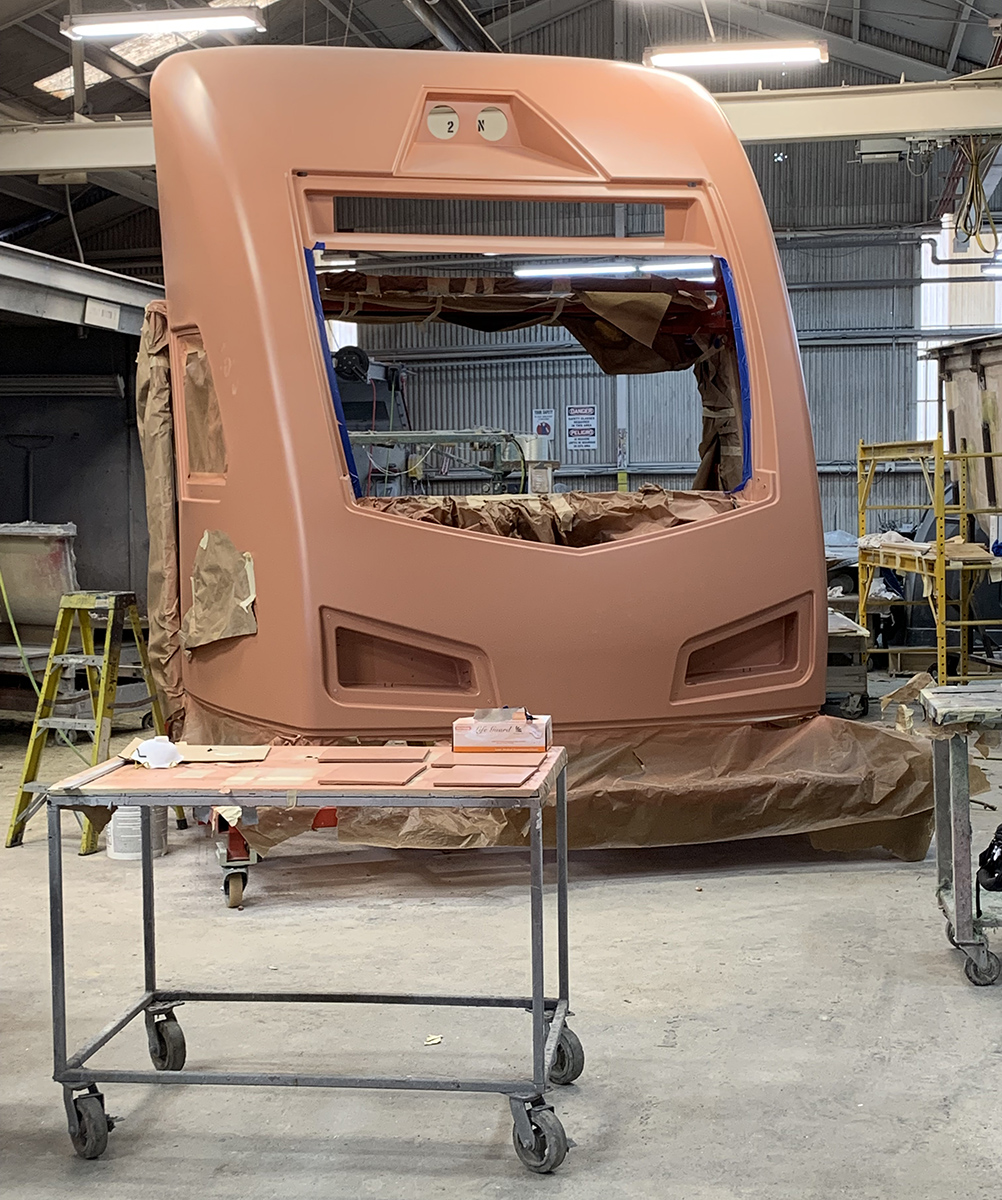 Social media