A second milestone for Stadler in Canada. Following the Goldleaf carriages for Rocky Mountaineer, the Swiss manufacturer will be now delivering FLIRT trainsets to the city of Ottawa.
Stadler has signed a contract with the City of Ottawa and the SNC Lavalin Group for seven FLIRT diesel trains. The deal is  valued at EUR 69.7 million approximately. The trains will be manufactured at Stadler's site in Bussnang, Switzerland. According to the contract, delivery will commence in mid-2021, followed by extensive tests in Ottawa.
Technical specifications
Maximum speed: 120 km/h
Power output: 480 kW
Configuration: 4-car
Emission standard: Tier 4 final
Track class: North American Track Class IV
PRM: AODA (Accessibility for Ontarians with Disabilities Act)
Fire safety: North American fire safety standard NFPA 130
Stadler states that the DMUs have been specifically designed to run in extremely cold climates. The Ottowa trains are FLIRT trains with a diesel power module, that is housing the diesel engines and many parts of the traction equipment.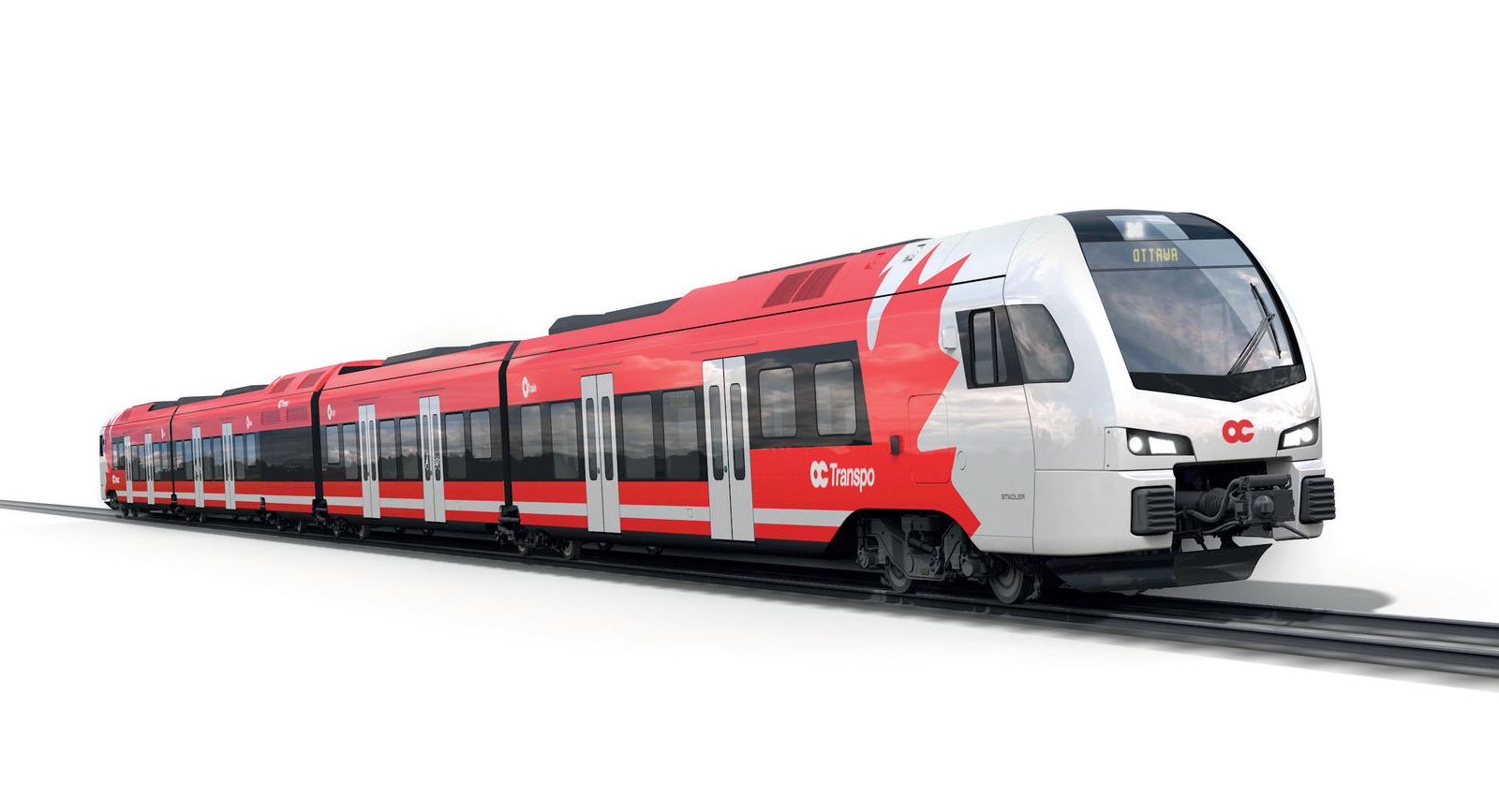 The Trillium Line project
The new trains will be operated on the extended Trillium Line, and will be operated by OC Transpo. The Stage 2 Trillium Line extension is a public-private-partnership project – 16 kilometres of rail will be added to the Trillium Line, including 8 new stations and a link to the Ottawa Macdonald-Cartier International Airport. Transit NEXT, a wholly owned subsidiary of SNC-Lavalin, will design, build, finance and maintain the Stage 2 Trillium Line Extension.
Alstom Lints
Currently, OC Transpo uses Alstom Coradia LINT DMUs on the Trillium Line. Six trains, with a exterior/interior design very similar to the Deutsche Bahn standard for regional services, were delivered in 2013.