With Siemens Charger locomotives being very successful in the passenger locomotive market in the United States, there are already numerous liveries out there. Yet, one locomotive was promised to be delivered in a special black livery. And promises were kept.
When Amtrak started its operations in May 1971, one EMD E8 locomotive featured a dominantly black livery before the company started implementing Phase I liveries one year later. Half a century later, Amtrak's fleet renewal comes hand in hand with Amtrak's 50th birthday. Several P42 locomotives get a special design – and one Charger locomotive: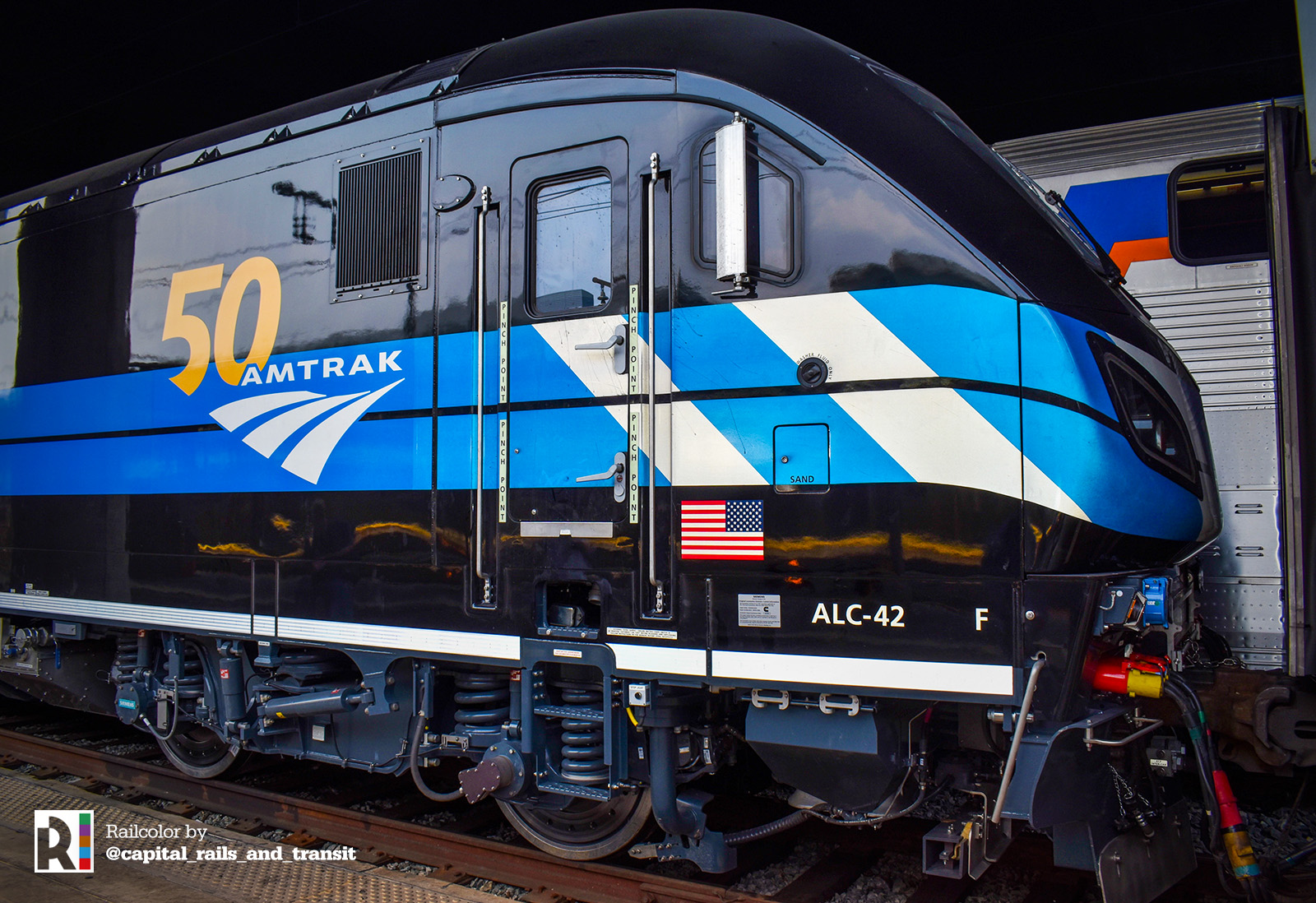 We have introduced locomotive 301 in a visualization only. Now, it's time for the real thing.
CoasterFan2105 made a special, extensive video about the locomotive: