It's time to learn a new abbreviation: ALC-42. It stands for Amtrak Long-distance Charger, 4,200-horsepower. Railcolor has brought the stories of the 75 locomotives ordered, as well as them being tested on long-distance routes. Now, apart from the name, we know the planned livery of the first 5 locomotives.
Fleet renewals are quite common and frequent in Europe, yet in the US, it is a big deal. Especially, when such a big company as Amtrak is concerned. Along with new high-speed Acela trains, their fleet renewal will also bring a new dominant locomotive type in passenger traffic in the USA – Siemens Charger locomotive.
At Amtrak, new Siemens Chargers will replace the heavily-used P40 and P42 (GE Genesis) locomotives that have reached 25 years of operation. These new ALC-42 locomotives will be used for long-distance services, covering the national network. This requires more fuel capacity and increased head-end power generating capacity – to pull longer and heavier trains.
So the ALC-42 differs from the 'SC-44' the up till now most common version of the Charger locomotive, aimed mainly for commuter and intercity lines traveling usually not farther than one or two states.
Technical specifications:
Size: 21.79 m long, 3.05 m wide, 4.35 m high (incl. exhausts)
Axle arrangement: Bo′Bo′
Power: 3,300 kW
Engine: 16-cylinder Cummins QSK95
Transmission: AC-DC-AC
Max speed: 200 km/h
Fuel tank capacity: 8,300 l (an increase of 1,500 l in comparison with SC44)
Larger sand tank
Tier 4 compliant, Positive Train Control (PTC) installed, crash energy management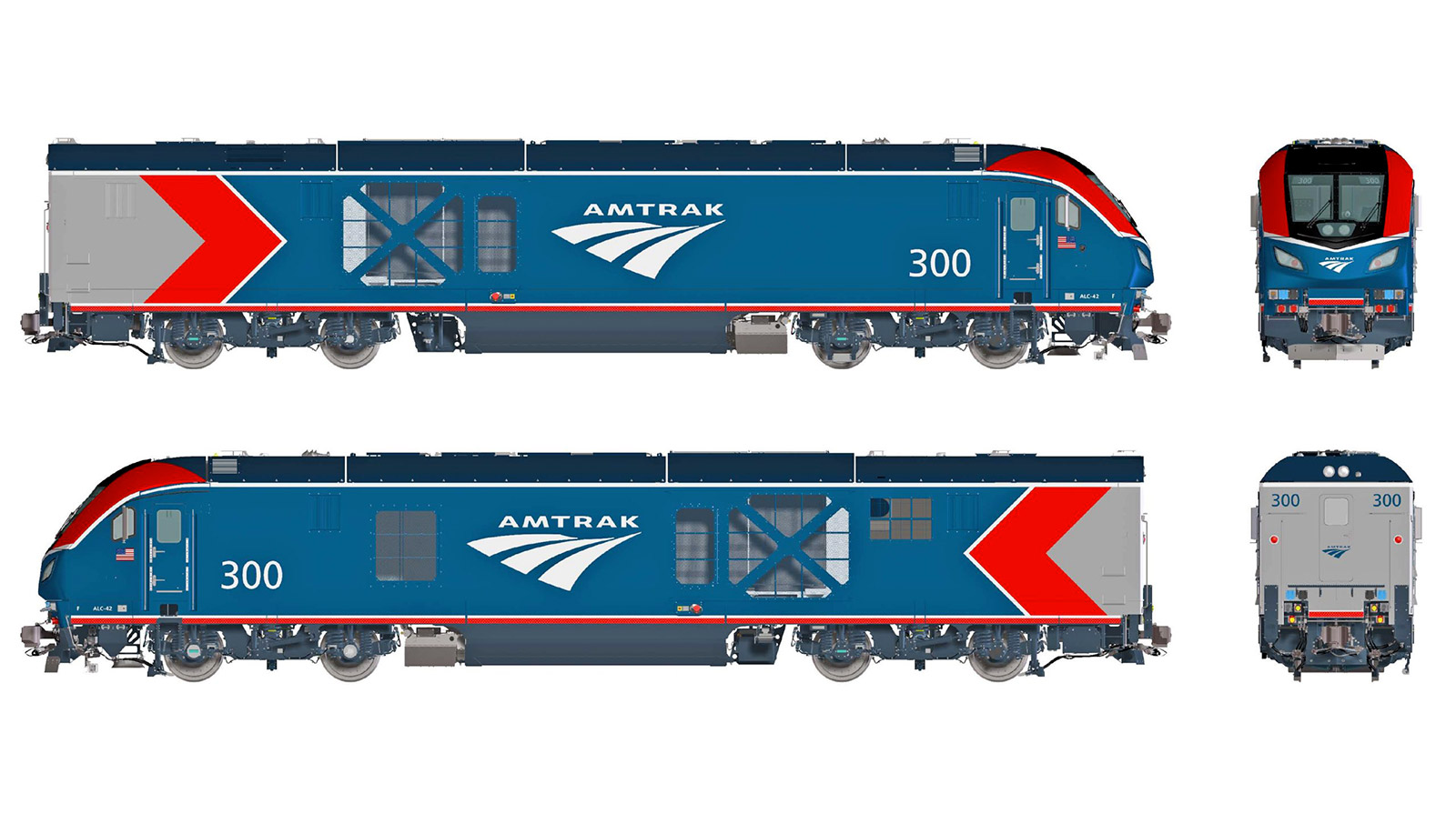 With deliveries expected to start in 2021 and to end in 2024, Amtrak has recently published a planned livery of the first five locomotives. And truly patriotic it is: With 'Amtrak Blue' as a primary and 'Amtrak Red' as a secondary color, the livery is complemented by the silver color called 'Platinum Mist'. The red and silver are original colors of Amtrak introduced in the initial paint scheme in 1972. Blue was introduced in Phase V of the corporate colors development in 2000. Currently, Amtrak is in Phase VI livery as applied to the Charger locomotive design file above.
Railcolor Design has made its own impression of the new livery: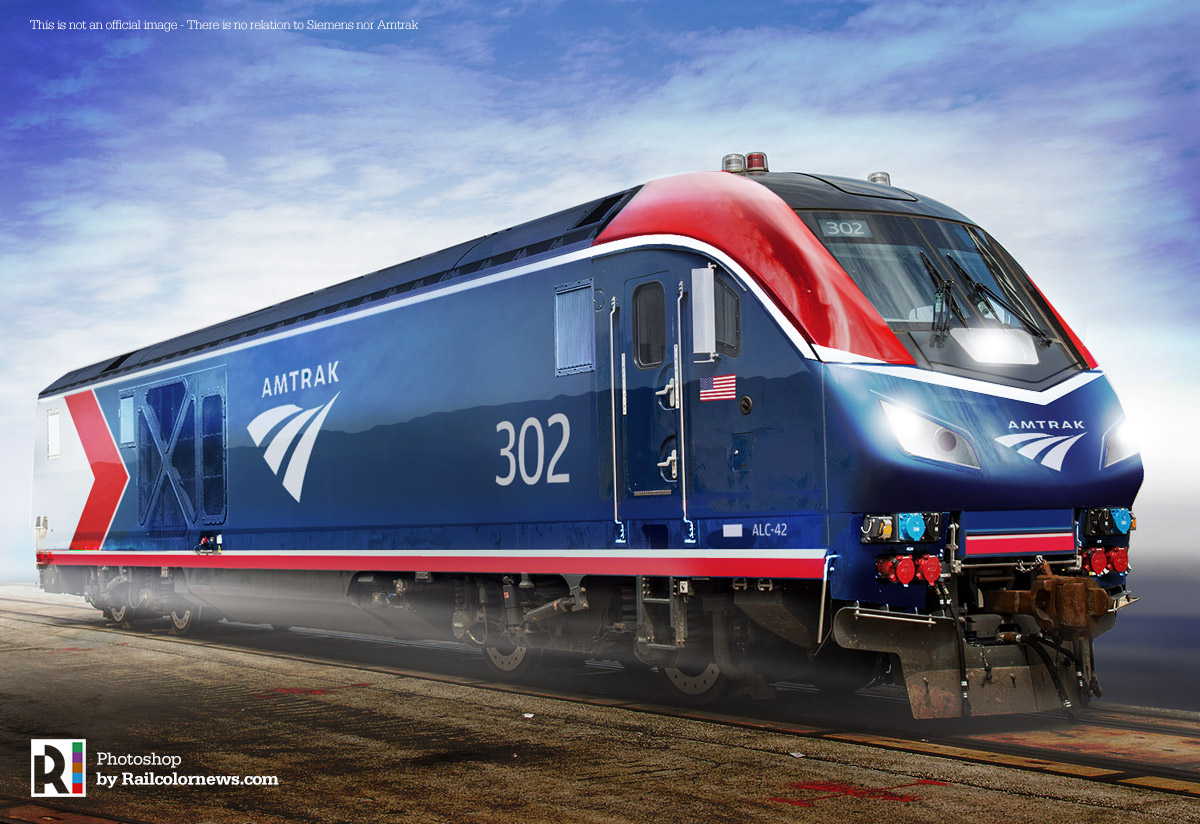 The sixth locomotive will be a special one. It will celebrate the 50th anniversary of the first inauguration of the Amtrak service, yet no further details were revealed so far. A fleet-wide livery plan has also not been revealed yet.