Made in Sacramento, California, but presented in Chicago, Illinois. That was the route of the first-ever Charger locomotive made by Siemens for Amtrak long-distance service (number 300).
First published on 17.06.2021 and updated on 20.06.2021 – new images added.
Amtrak has 75 of these long-distance locomotives on order and, according to the plan, they will be delivered at a rate of approximately two per month. Before that occurs, unit 300 must undergo extensive testing. First, ALC-42 300 will be tested in Delaware. It will then enter service on the New York-New Orleans, Washington DC – Pittsburgh – Cleveland – Chicago, and New York – Philadelphia – Cincinnati – Chicago routes. Regular service from coast to coast is expected by the end of August/beginning of September.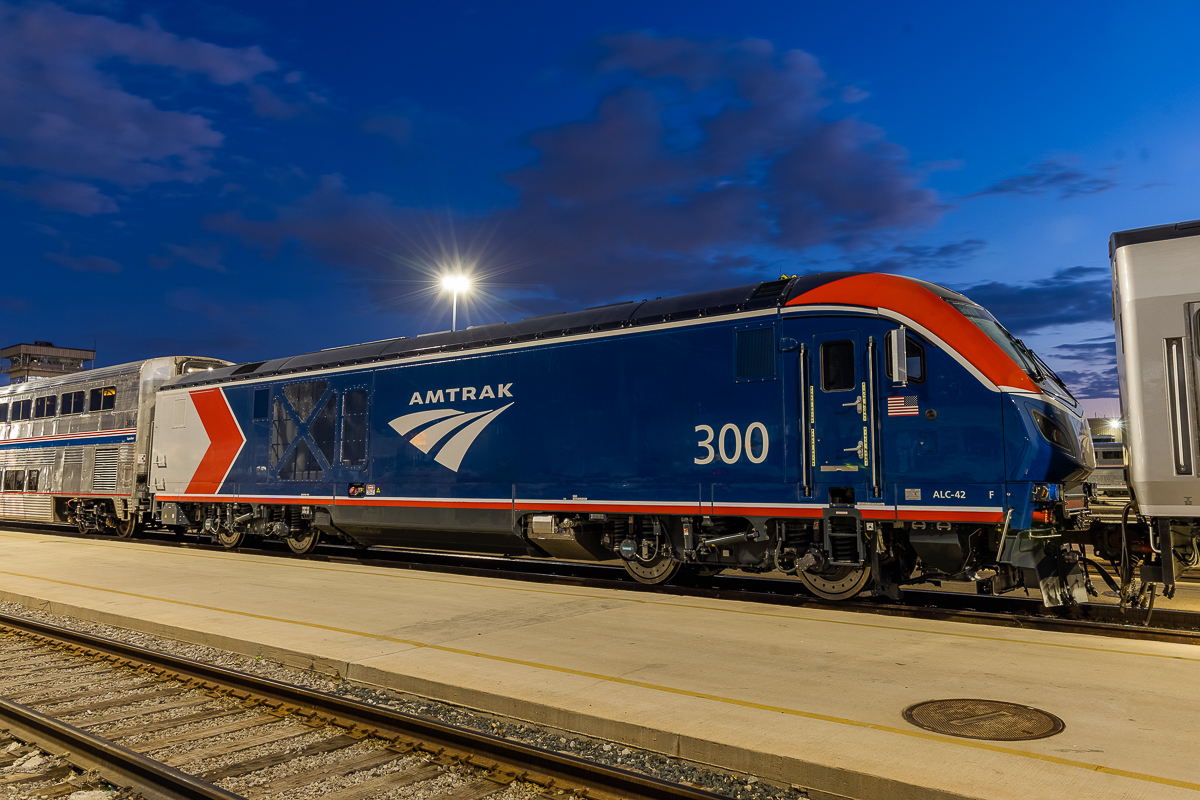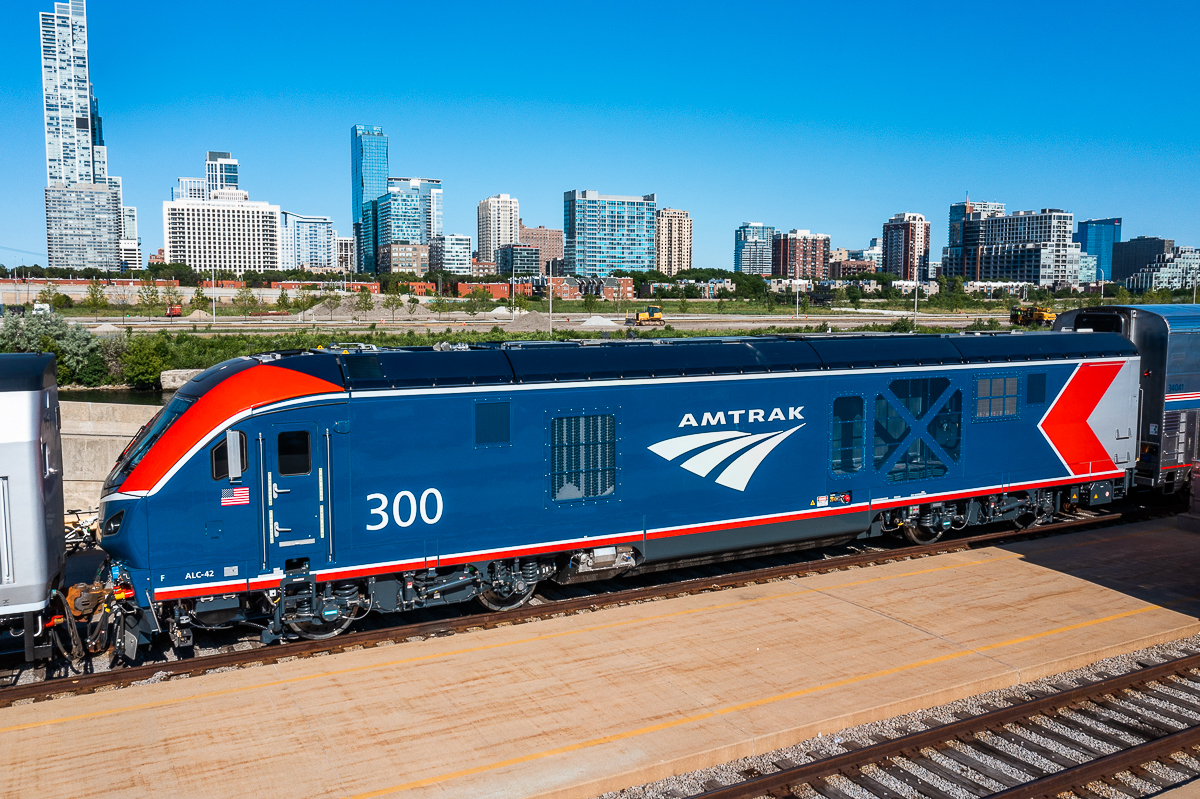 What's different
ALC-42s differ from other Siemens Charger locomotives. The most common Charger is the SC-44, designed for services on state-supported routes. The ALC-42 has a 3,100 kW Cummins engine, which is 200 kW less powerful than the SC-44's. Yet, as it is aimed at long-distance trains, the ALC-42's fuel capacity is larger. The 8,300 liters fuel capacity exceeds an SC-44's by 1,500 liters. Other adjustments enable easier maintenance and prevention of wheel slips.
The livery
Amtrak recently started playing with the liveries on its locomotives, too. Locomotive 300 has a Pause VI livery of dark blue, red, and silver and represents a transition from the current Phase V locomotive livery to the planned Phase VII livery. Five of the first six ALC-42s will have this Phase VI livery. The one exception is the very next locomotive, ALC-42 301, which will feature a 50th Anniversary commemorative "Day One", predominantly black, livery.
Fun fact: On the left side of the ALC42-300 cabin, right below the driver's side window, you can see a mirrored US flag. This is not a mistake. The rule of thumb is that the flag always needs to be "in the wind" – which means stars first on both sides.