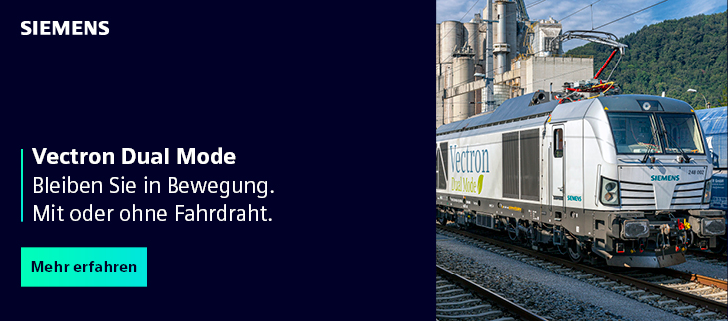 This article was originally published on 23.05.2021 – and updated on 24.05.2021 (new pictures added; scroll down to see them).
Whoever thought an ÖBB Vectron would become a Nightjet promotor in 2021? Although ordered for freight duty, 1293 200 makes an exception. It just got released in the known blue Nightjet livery, being locomotive no. 3 in this design, next to 1116 195 and 1216 012. Werner Hoyer-Weber and Dominik Pauli present: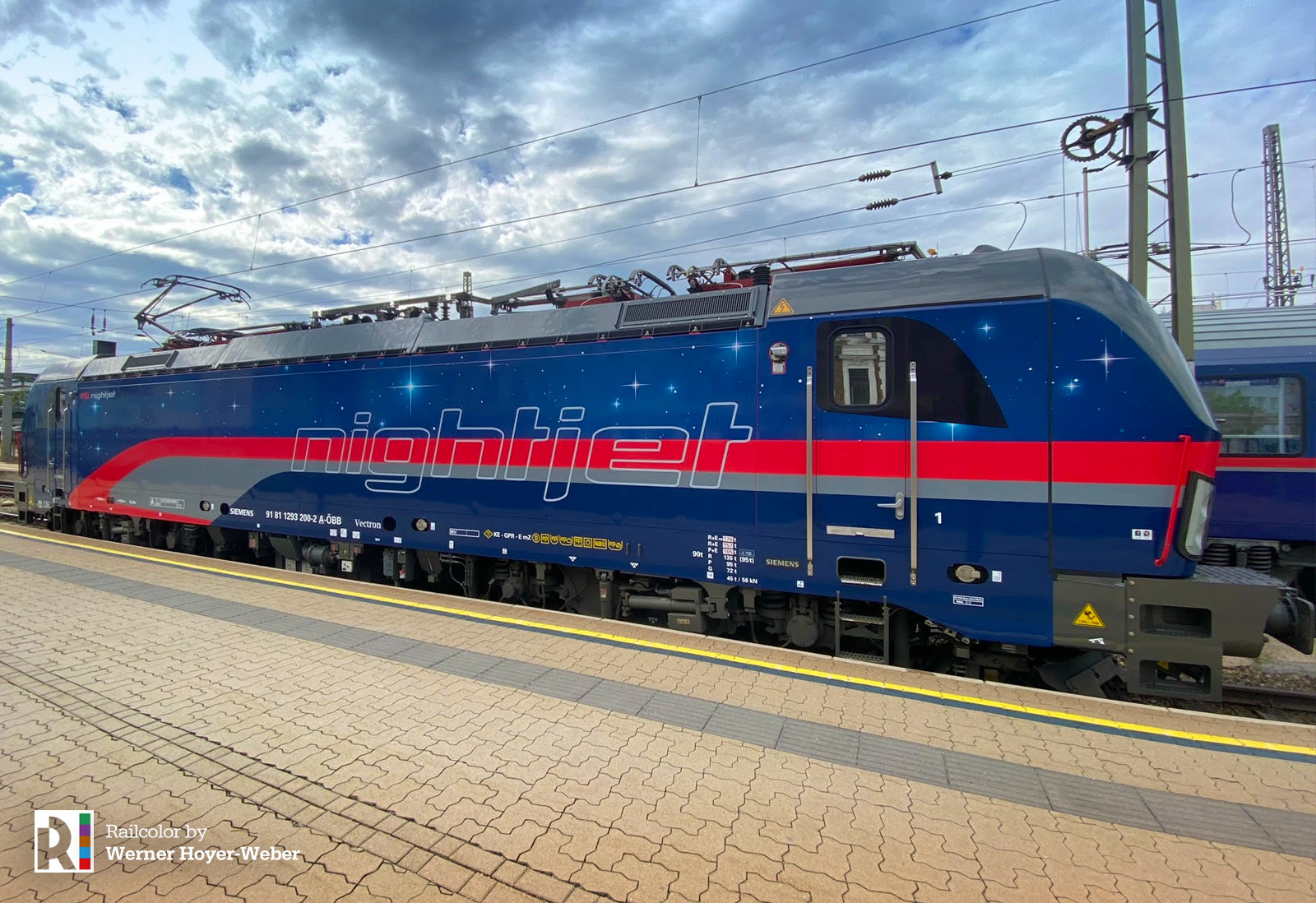 With this locomotive, ÖBB can create an all-blue Nightjet train all across Europe – 1293 200 is an A60-locomotive: DE-AT-PL-NL-BE-CZ-SK-HU-RO-BG-HR-RS.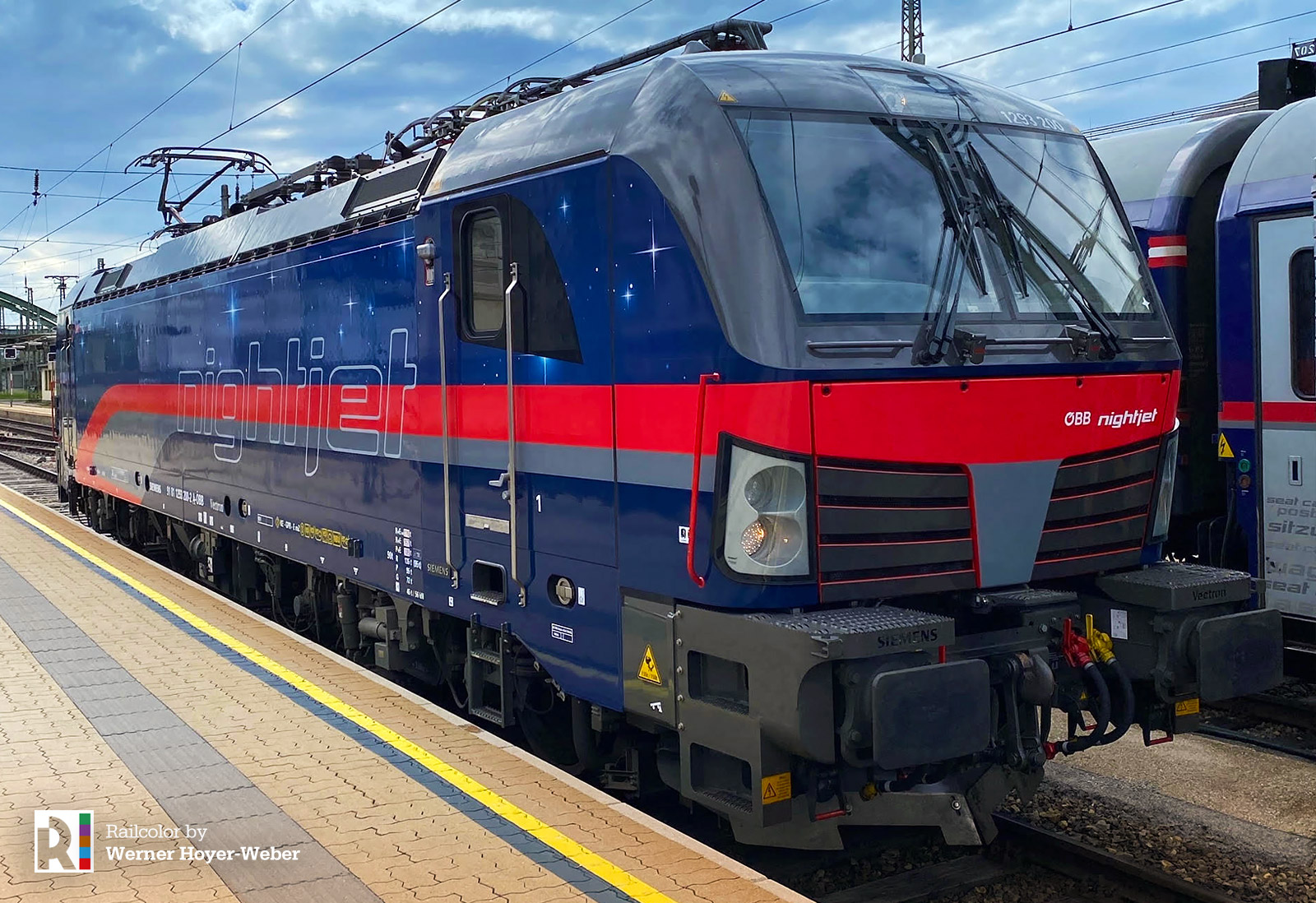 Update 24.05.2021 (1)
The pictures that follow show the other side of the locomotive which differs from the one seen above due to the asymmetrical design of the livery: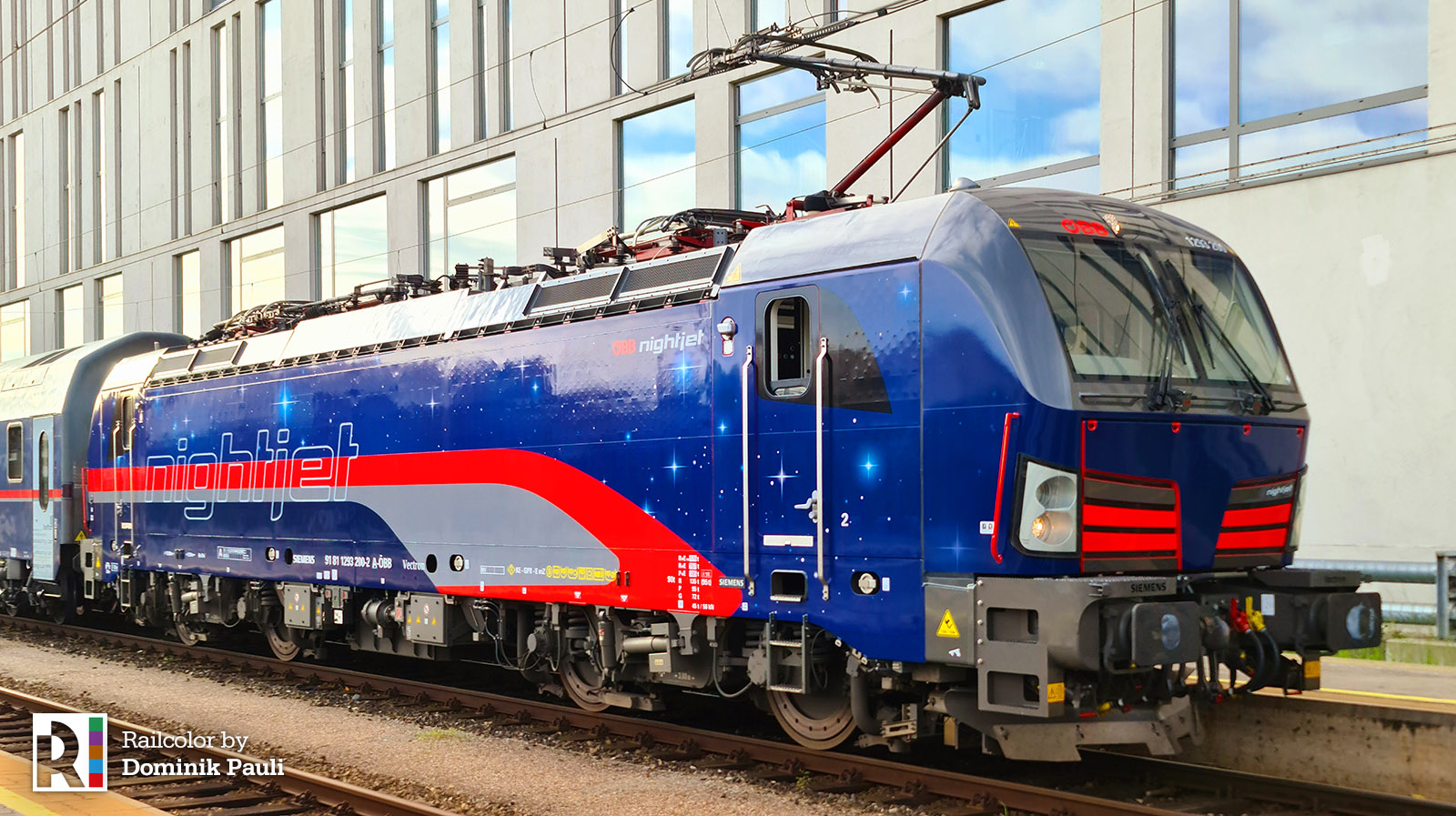 On 24.05.2021 the machine was out with 10 Nightjet coaches as service SLP 14246 from Wien Westbahnhof to Wien Matzleinsdorf. Dominik Pauli took the photo below at Wien Penzing: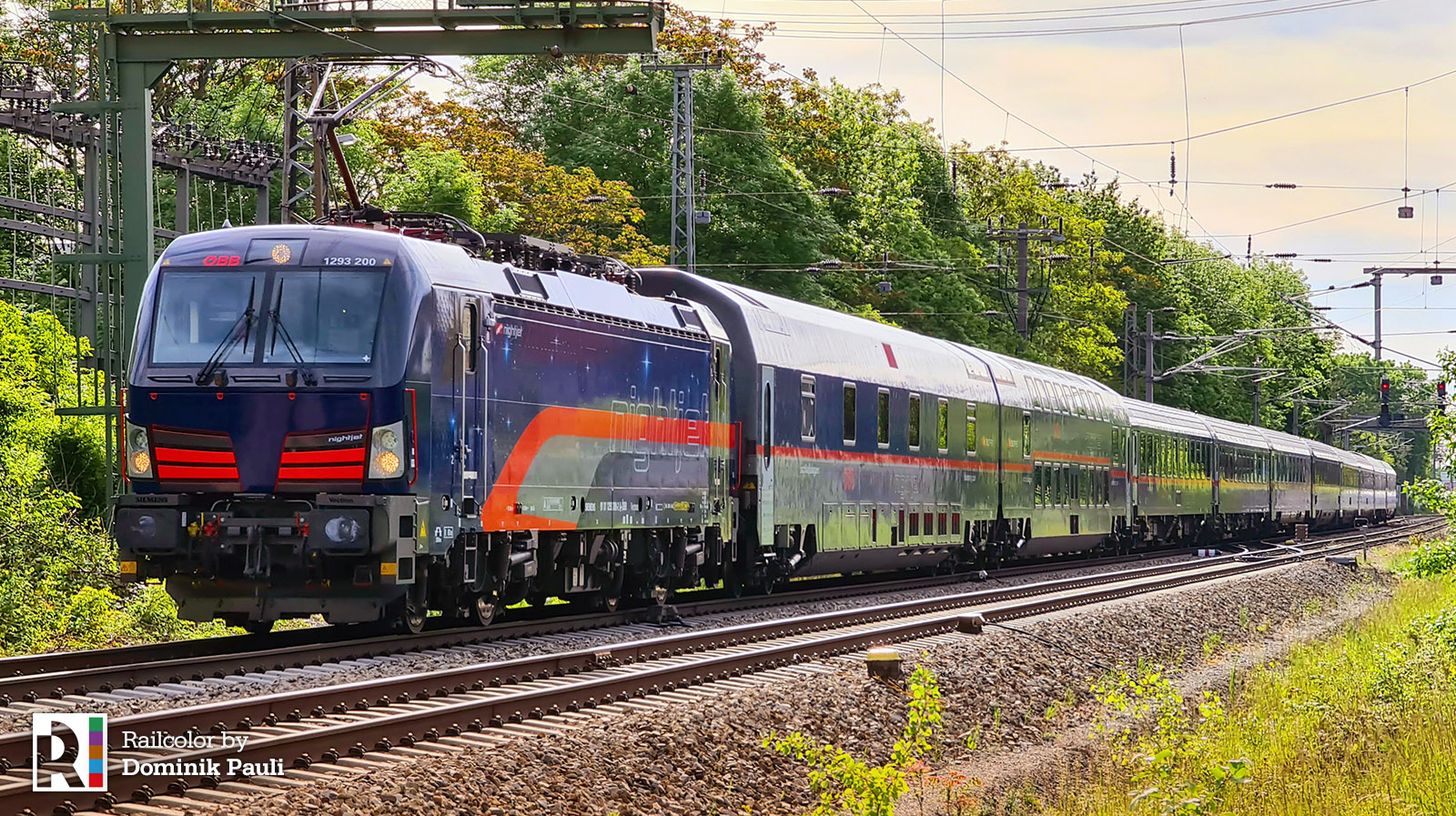 Update 24.05.2021 (2)
For those who were hoping; the Vectron is not pulling the first Nightjet to Amsterdam. This evening 1116 195 left Vienna with the NJ490/NJ40490 to Hamburg/Nürnberg/Amsterdam.