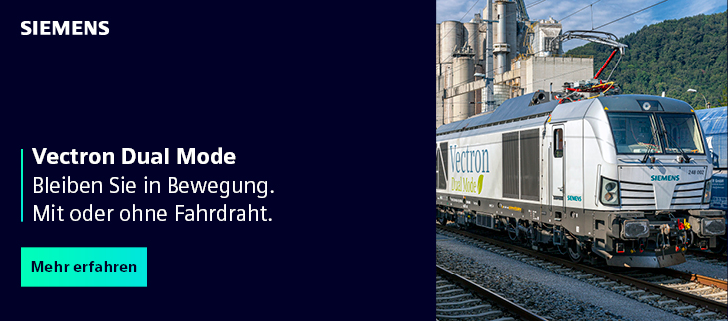 After fifteen years of service, the spotlight is finally on locomotive 146 234. The DB-red machines got an advertising livery earlier this year, which we have not shown you so far. It promotes a local radio station, with the Covid-19 pandemic as main theme.
Railcolor News would like to thank Eric Bitzer for his picture contribution.
With some countries now easing coronavirus restrictions, it is time to remind ourselves of the time last winter, when the pandemic was raving and various efforts were made to raise awareness of the importance of wearing face masks.
One of them was the DB Regio / bwegt locomotive 146 234. In order to promote local radio station SWR3, it received side stickers, a different set on each side. Both sides featured the SWR3 logo and the winking mascot wearing a face mask. The main message was split though: One side says "Bitte Maske Auf, Sonst Lok Down" (including workd play lock/lok (=locomotive), the other side: "Sänk you for lissening".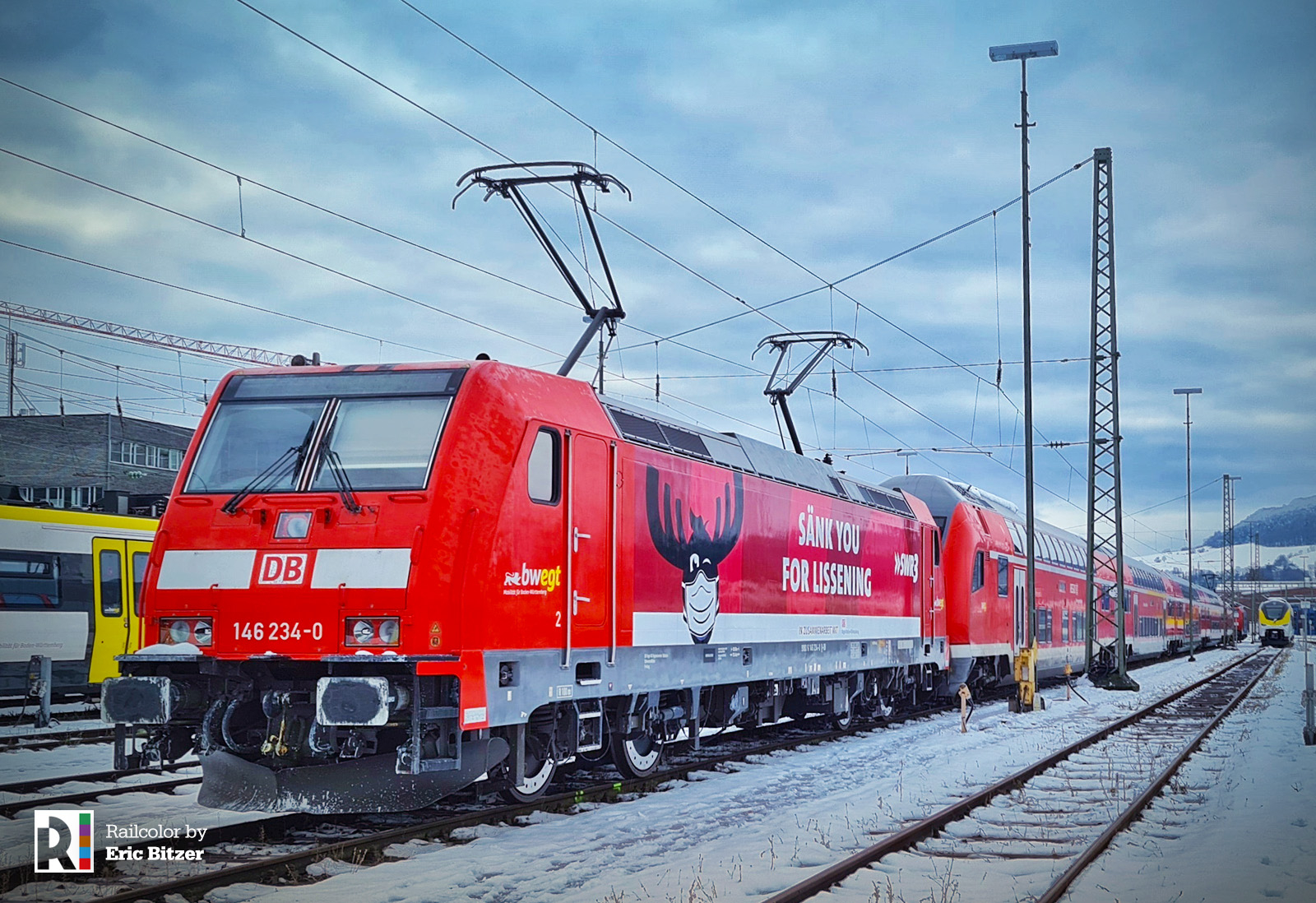 The TRAXX P160 AC2 locomotive has spent its fifteen years of life working for DB Regio. The locomotive operates with push-pull trains consisting of three or four cars in Baden-Württemberg, which is the southwest region of Germany around Stuttgart.