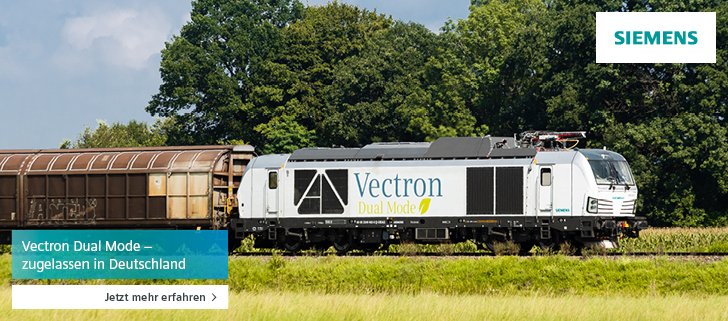 It's a fact. The first Smartrons intended for passenger service are already up and running in Bulgaria. These are the two Green Force-themed locomotives that the Bulgarian State Railways received from Siemens a week ago. And they have been given special names.
This article has been updated with more photo material and further information about the locomotive order. Railcolor thanks Krassen Panev, Zhecho Planinski, and Dimitar Mitkov for their photo contributions.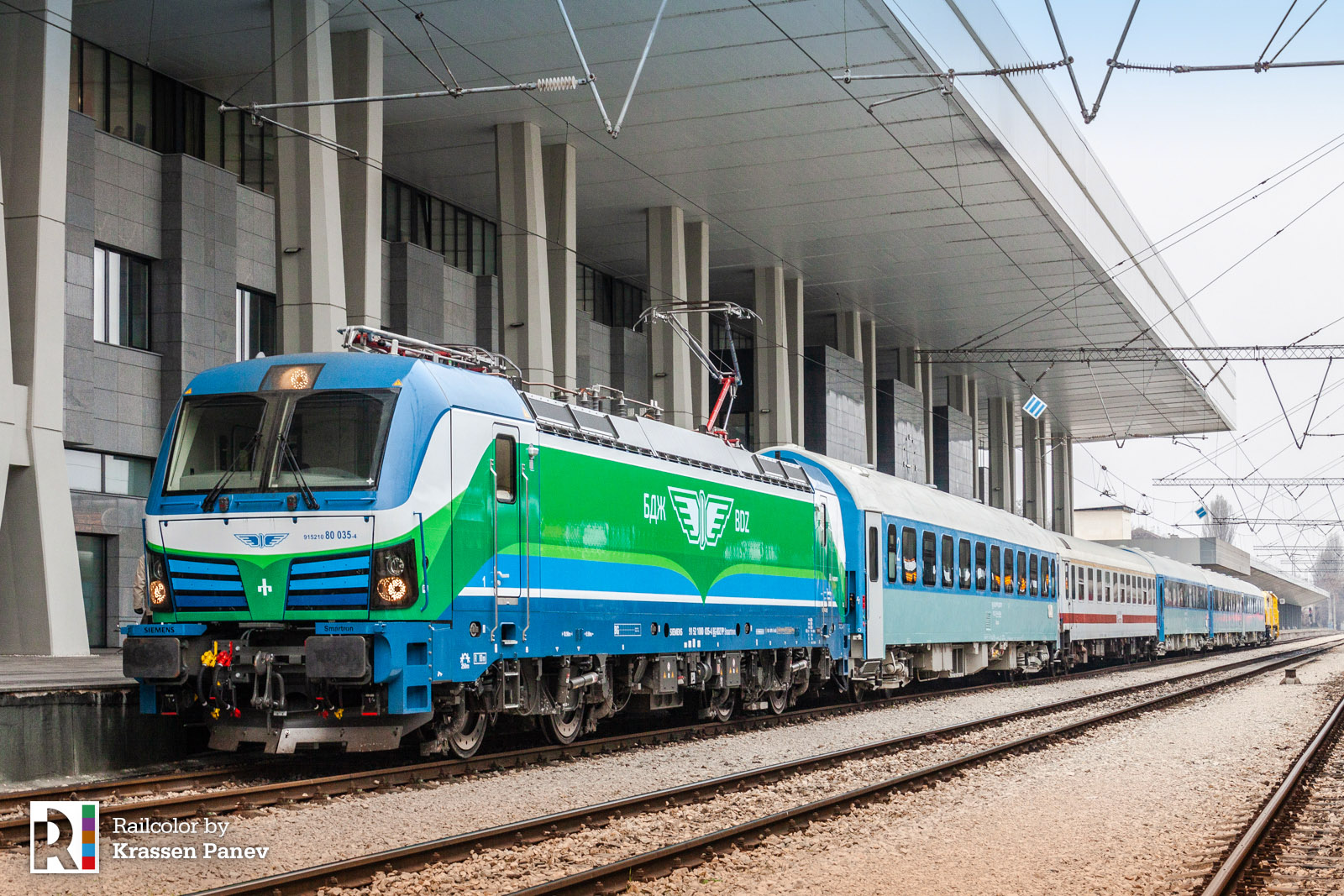 As Railcolor News reported previously, 80 035 and 80 036 were the first Smartrons to arrive in Bulgaria for BDZ PP. Delivered considerably earlier than expected (Februrary 2021 was planned originally) the locomotives are already sporting their Green Force branding – a design that was selected through a popular vote earlier this summer.
Update @18:40 CET: Five more Smartrons ordered
In its official press release from today, the Bulgarian Ministry of transport states that an order for five further locomotives has been annexed to the original contract between Siemens Mobility and BDZ PP. This means that the total number of Smartrons for the Bulgarian state operator has been increased to 15.
Our original article from earlier today starts here:
Two special trains left Sofia central station this morning. The first of them was the early Sunny Beach express (8601) that connects Bulgaria's capital with the city of Burgas on the Black Sea coast – headed by 80 036.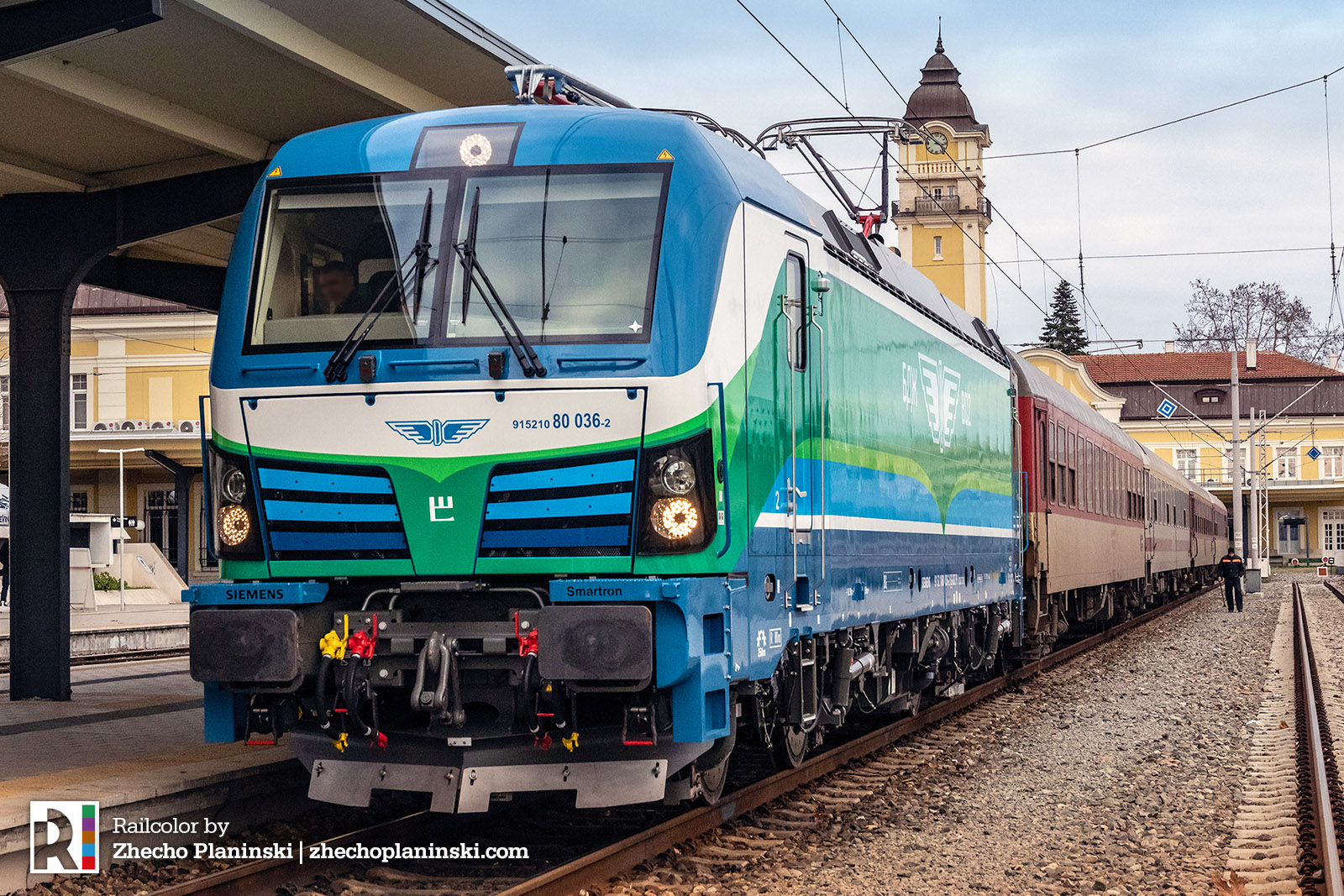 Video
A few hours later, train 8651 connecting Sofia and Varna via Bulgaria's second-largest city, Plovdiv, marked the official premiere of the Green Force Smartron for BDZ. High-ranking officials were at the platform to celebrate the event.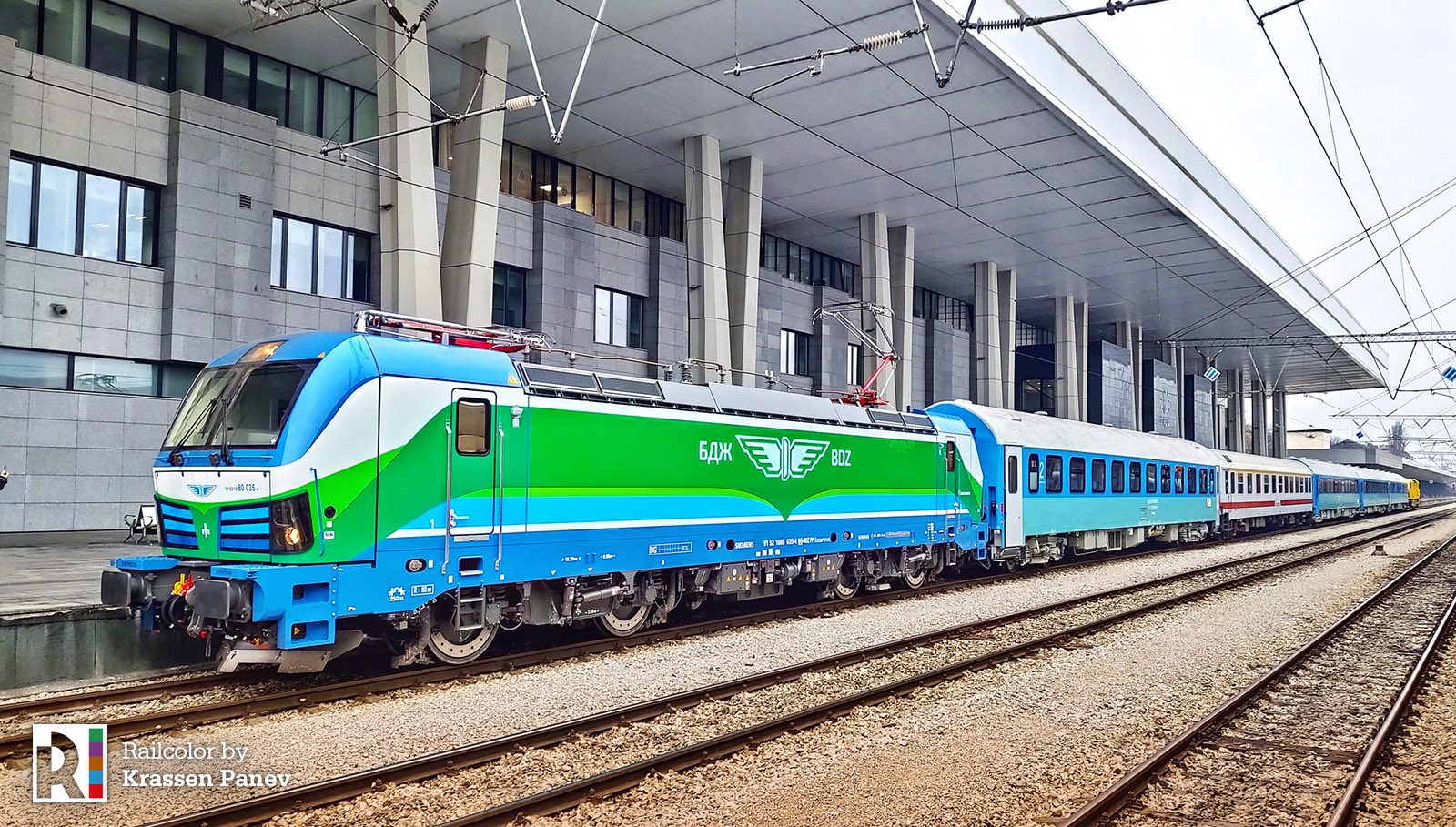 A long-awaited fleet upgrade
The Bulgarian state operator had been trying to fight its locomotive deficit for some time now. It is important to highlight that this is the first new locomotive delivery for the state-owned operator in 26 years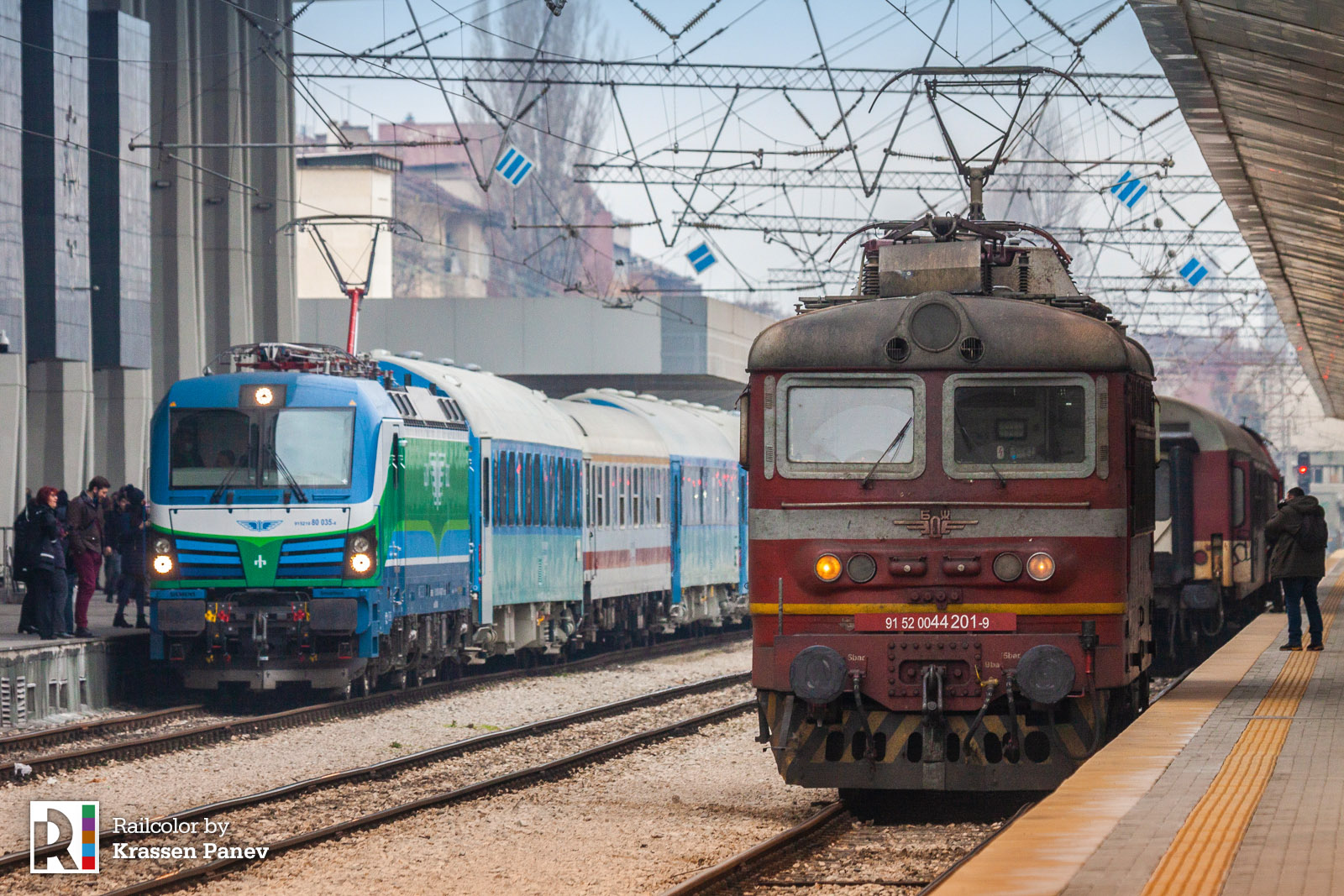 The last delivery of newly manufactured locomotives for BDZ took place back in 1994 when the Škoda-built Class 61 electric shunters arrived. Although there was an ambitious modernization project for a dozen of Class 46 electrics that later on formed subclass 46 200, the Smartrons truly kickstart BDZ's operations with contemporary tractive power.
Green Force comes to life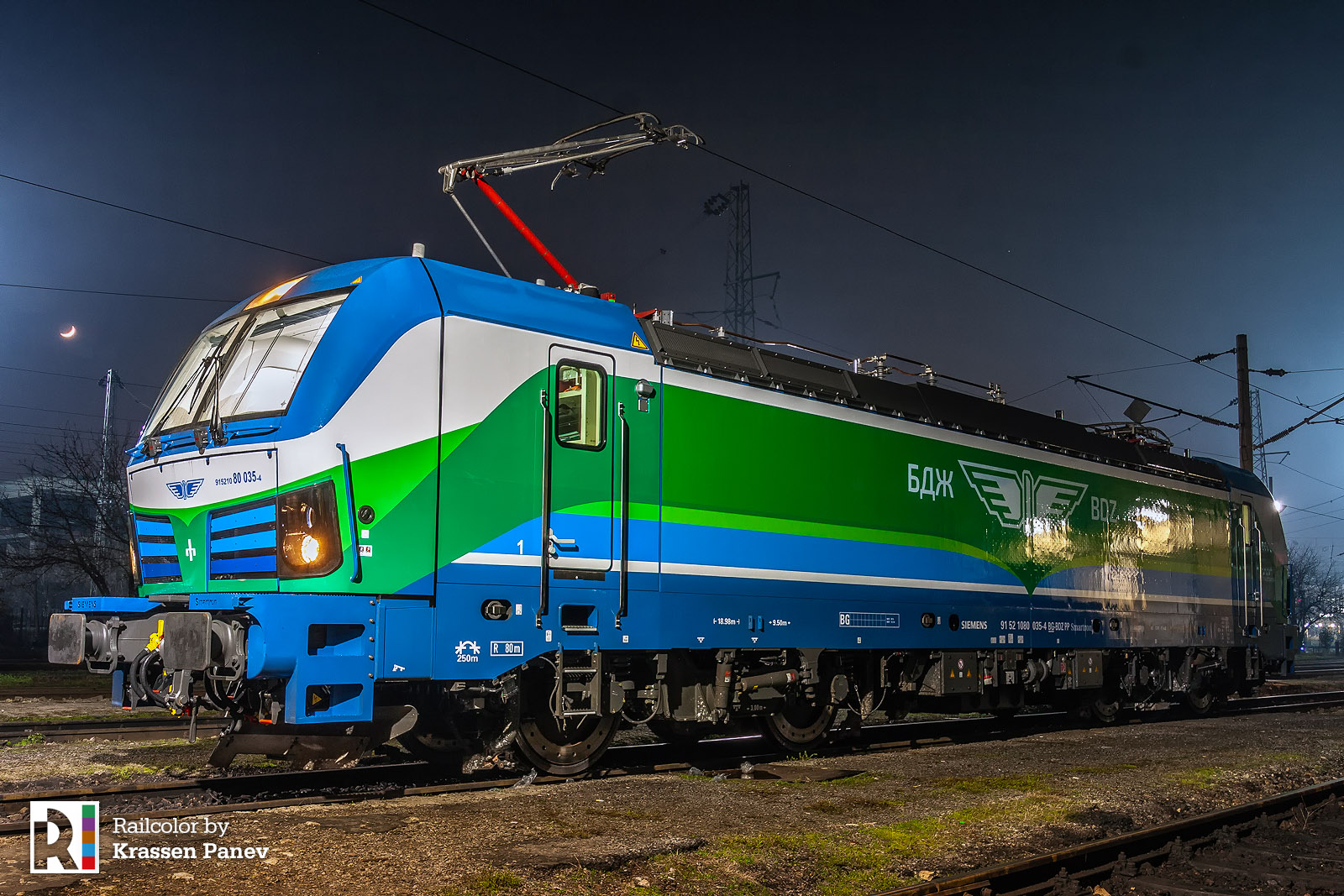 The two locomotives are sporting a special livery that was specifically designed to aid the introduction of the locomotives for the passenger operator. Designed by our Konstantin Planinski / BackOnTrack Studios, this was actually one of four options that were submitted to public voting by the operator earlier this summer. Green Force resulted as a clear winner with almost 10.000 votes.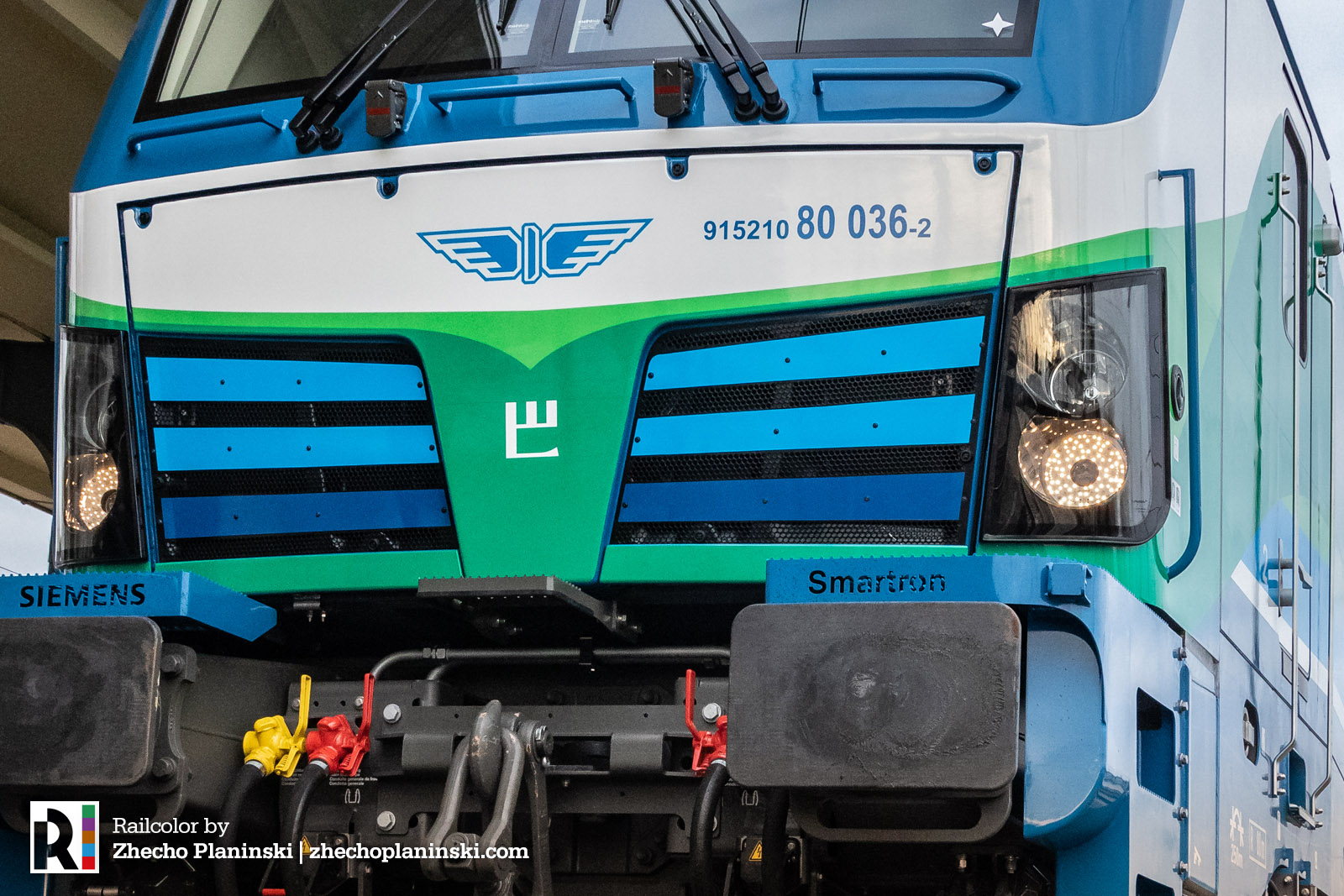 The design comes to highlight the environmental advantages of railway transportation, while also bringing the idea of modernity and the start of a new beginning in the history of Bulgarian railway transport.

Names of Bulgarian khans
An interesting detail about the final locomotive design is the fact that BDZ has eventually opted to name the locomotives – a tradition that had been abandoned by the national operator since the early days of steam back in the 20th century. The chosen theme was early Bulgarian rulers, or khans, as they are referred to in Bulgaria. The names of the first pair are, as follows:
80 035 = 91 52 1080 035-4 BG-BDZ PP is khan Asparuh, who established the country of Bulgaria and reigned between 681–701;
80 036 = 91 52 1080 036-2 BG BDZ PP is khan Tervel, who had an important role during the Second Arab Siege of Constantinople and reigned between 701–721.
Smartrons with a different purpose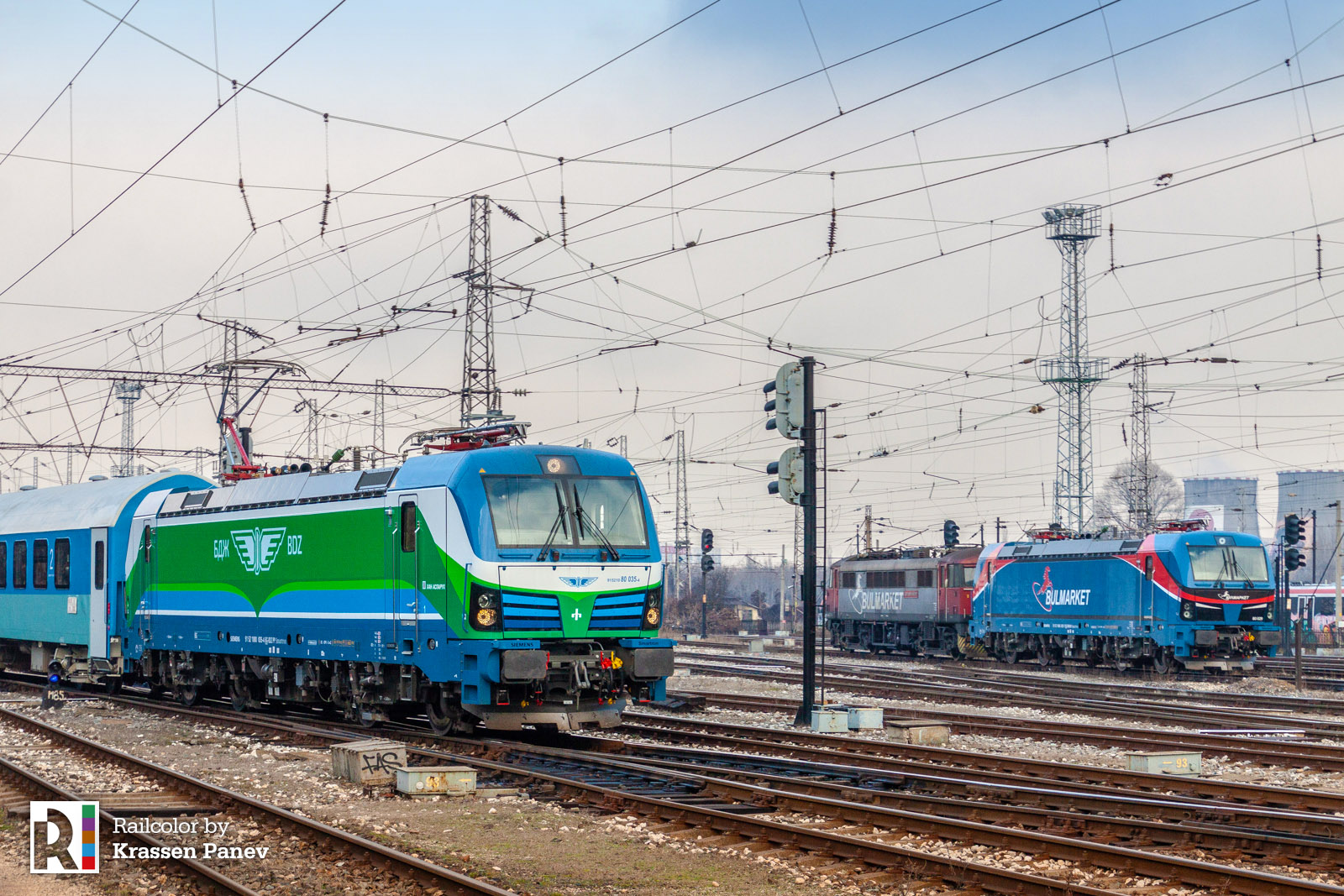 Remember when Siemens originally launched its Smartron platform? At the time, it was announced the Capri-blue locomotive was intended for small German freight operators only. However, Siemens Mobility managed to open a new niche among Eastern European operators with Bulgaria and Romania taking the lead.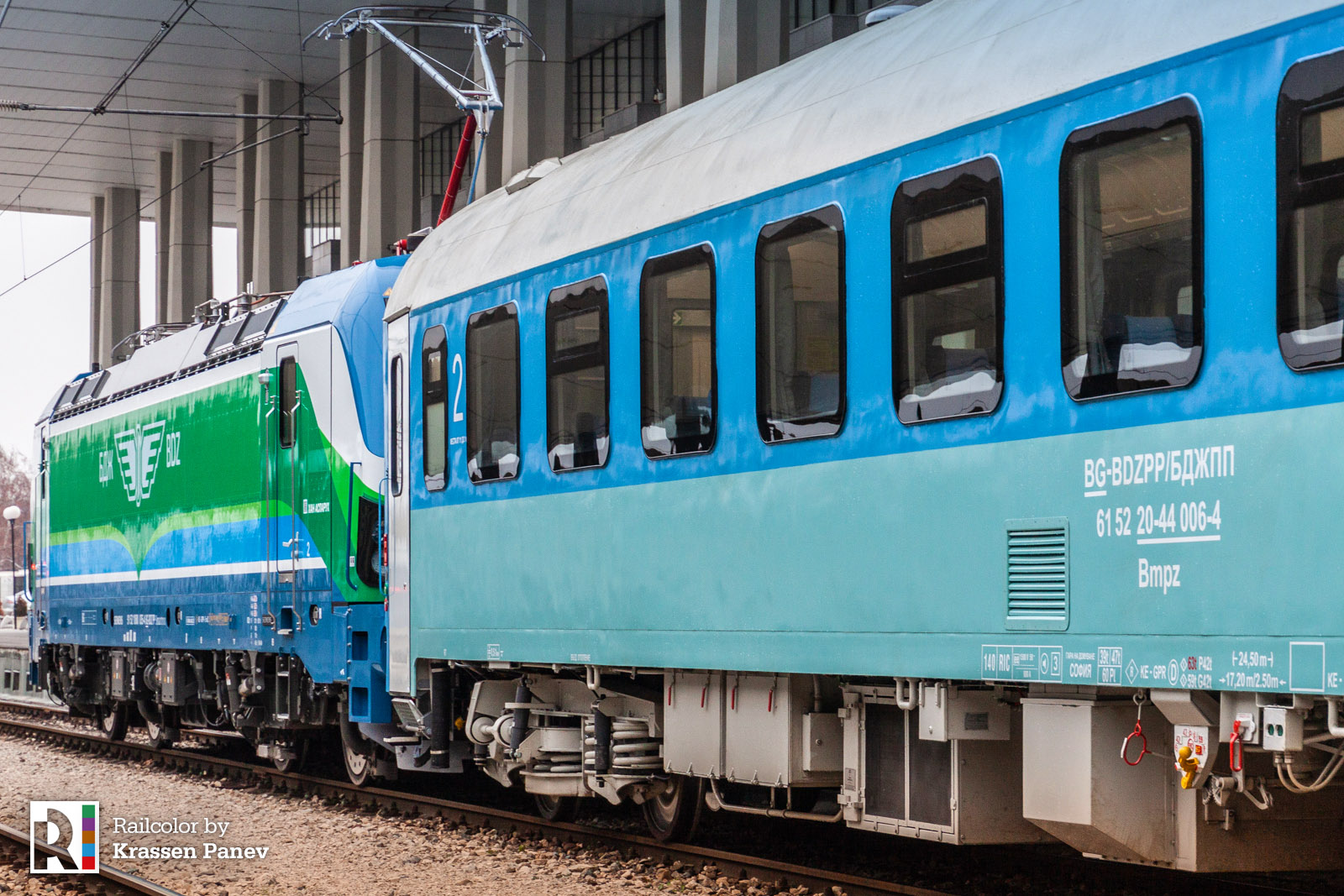 The above essentially means that just as the Medium Power Vectron (which the Smartron essentially is), the locomotives are capable of running under both 15 and 25 kV electric systems. And now two more milestones are being marked for the platform with 1) the introduction of Smartrons for passenger service for 2) a state-owned operator.
Late Night (pre)premiere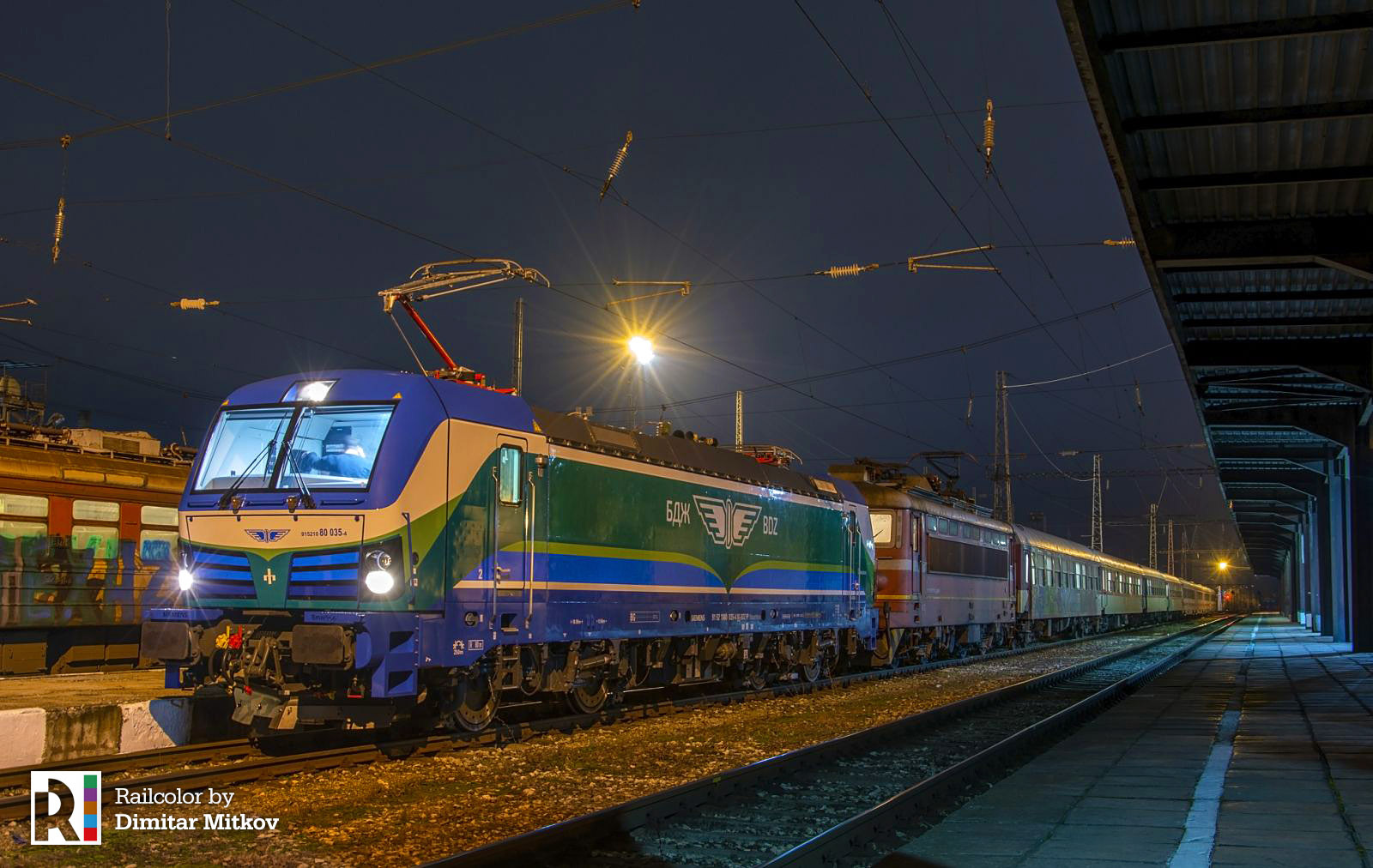 Although their official debut is marked today, the very first Smartron-hauled BDZ train was hauled on the night between 18-19.12.2020. This was the night train to Varna, which was headed by khan Asparuh. As this was essentially a test train, a second locomotive was given as a back-up – this was the Škoda built 45 113.
Follow them live
As part of its efforts to modernize passenger experience, BDZ PP launched its Radar App – a web-based platform that shows the live location of all passenger trains of the operator. This tool might be of good use for those who intend to track down and photograph the operator's new locomotives.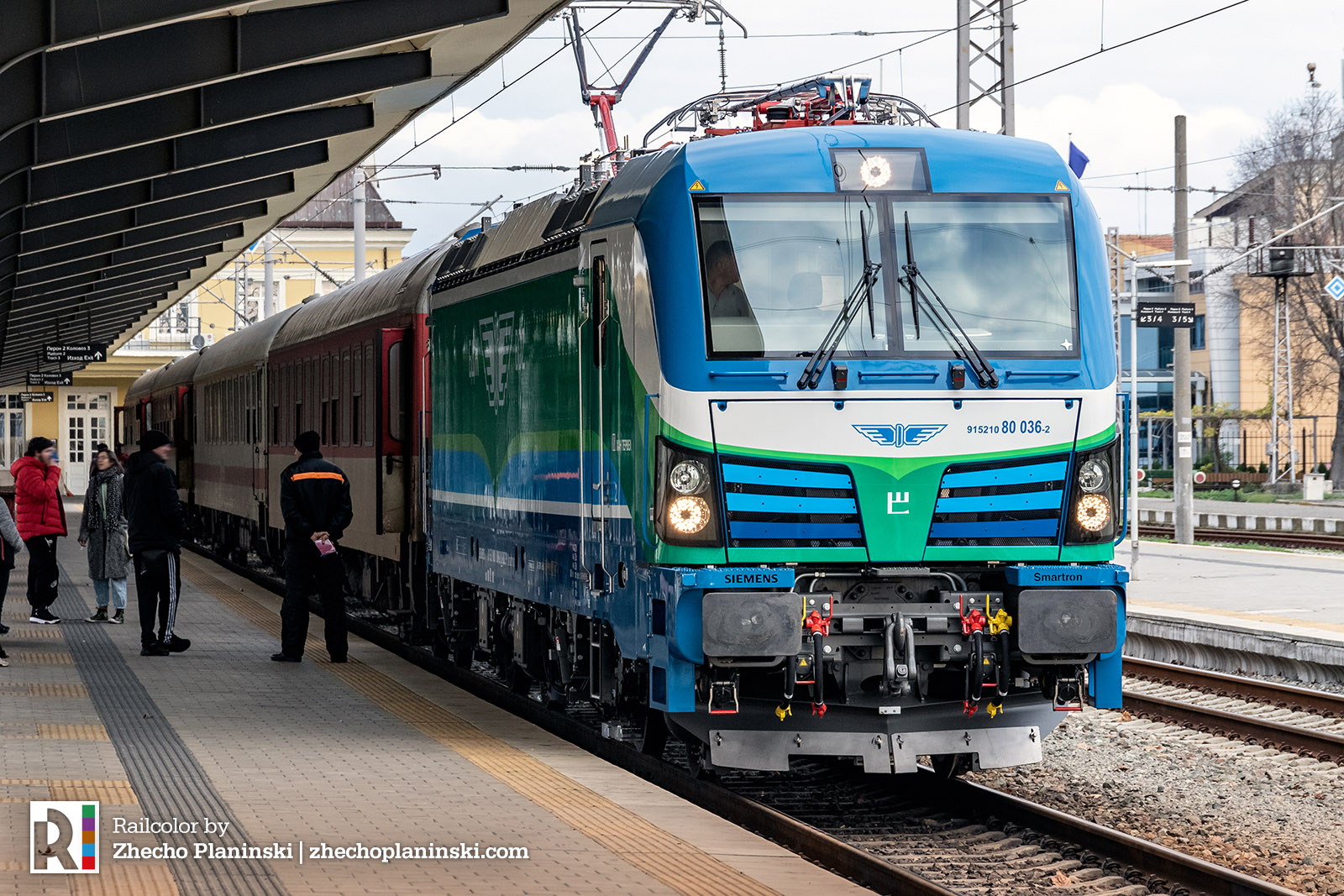 For a thorough overview of the BDZ PP Smartron project, make sure to drop by our dedicated [Data] page – which is also a good reason to become an Expert subscriber and support the work of Railcolor News: