To date, the passenger division of Bulgarian Passenger Services (BDZ PP) remains the only operator in Europe that is deploying Siemens Smartrons on passenger trains. Last Saturday, one of these locomotives was pulled by Bulgarian Strongestman Mariyan Dimitrov in a Gunness record attempt. Meanwhile, one more Smartron joins the Green Force fleet.
On 29.05.2021, a special event took place at the depot of Bulgaria's second-largest city, Plovdiv. Mariyan Dimitrov, a.k.a. Bulgarian Strongestman, the only professional strongman competitor from Bulgaria, made an official attempt for a Guinness world record by pulling a locomotive: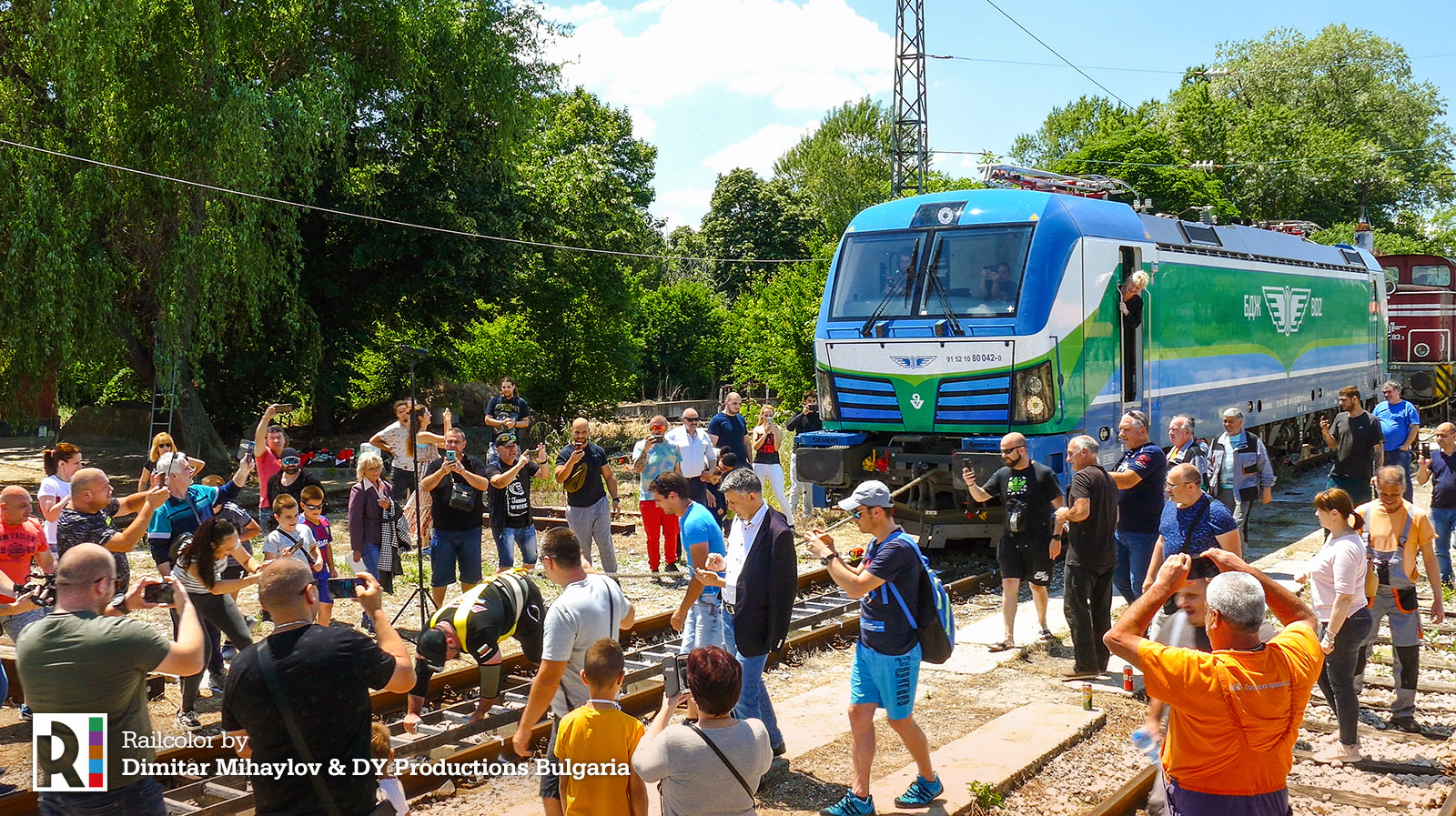 27 meters in 60 seconds
80 042 "Tsar Simeon" of BDZ PP was chosen for the task. The goal was to reach a maximum distance within a timeframe of 60 seconds. This is 140 kg vs. 84 tons (the Smartron weighs 83 tons but the video shows there were also people inside the locomotive).
Assisted by a rope and a ladder, Mariyan clocked a distance of 27 meters, before the locomotive had to be stopped as it gained a good amount of speed. For comparison, the Smartron itself is 18.98 meters long. This is how it happened:
The record attempt, featuring 80 042 of BDZ PP 29.05.2021 Video by Dimitar Mihaylov, DY Productions Bulgaria
As with all Guinness record attempts, a certain time needs to pass before we find out whether Bulgarian Strongestman's attempt will be officially recognized as successful. We wish him the best of luck!
Delivery of the second Smartron order begins
Meanwhile, in Bulgaria, the delivery of the second order of Smartrons for BDZ PP has started. The first out of 5 additional locomotives, arrived in Sofia on Monday, 31.05.2021. Numbered 80 051, it was pulled by DB Cargo Bulgaria's 86 015 / ex-DSB EA 3011. The pictures below show the red/blue duo at Iliyantsi station in Sofia (BG):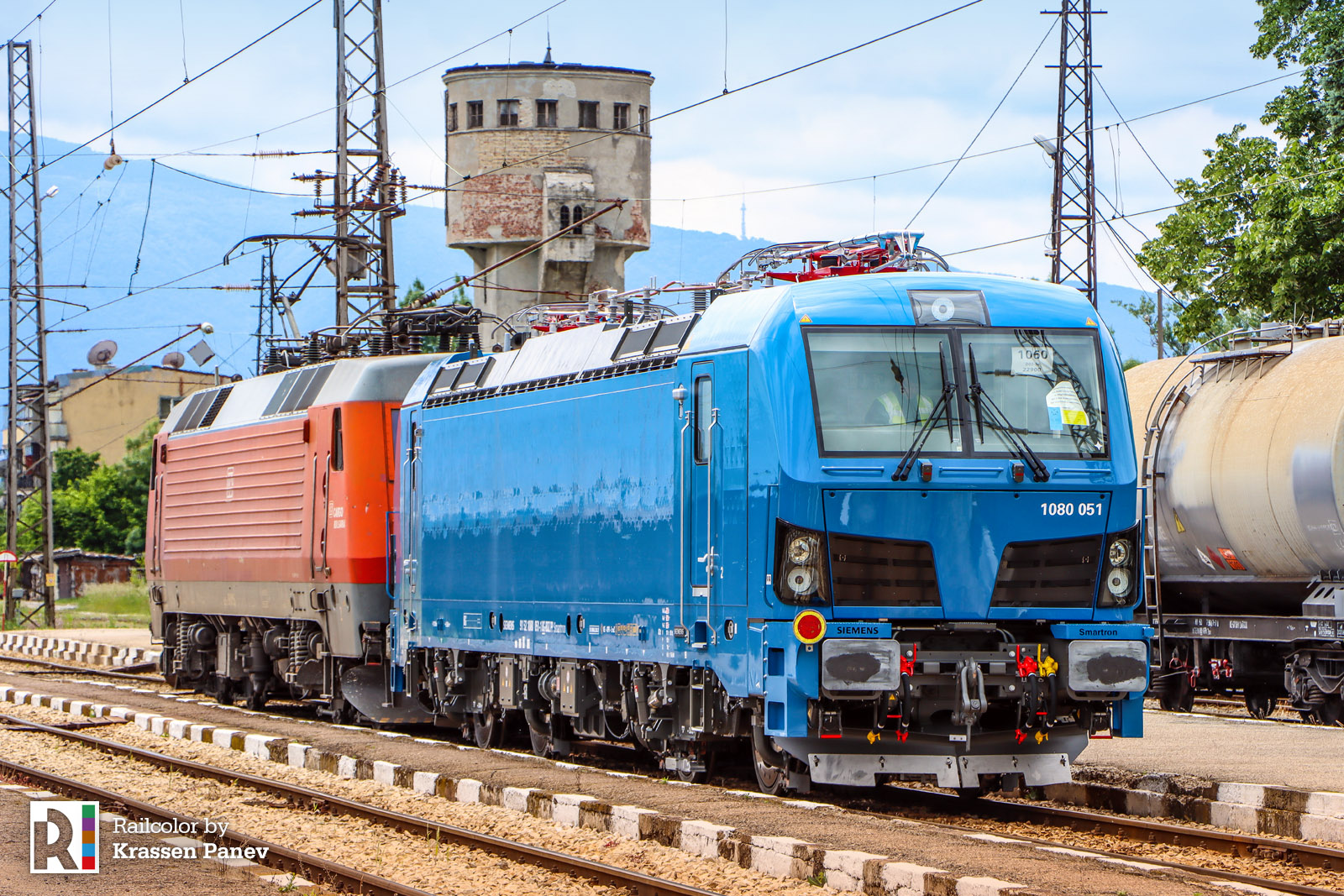 Railcolor News photo-correspondent, Krassen Panev also caught the departure towards Sofia depot on video; enjoy:
86 015 of DB Cargo Bulgaria and 80 051 of BDZ PP on their way to Sofia depot 31.05.2021 Video by Krassen Panev
Soon the locomotive will be getting the Green Force livery of BDZ PP. For a detailed overview of all Smartrons of the Bulgarian state operator, check out the [Data] page below: