29.08.2019, a sunny day at the intermodal terminal near Plovdiv. Siemens' Smartron '80 006′, recently delivered to PIMK Rail, is on display. The Capri blue locomotive forms the backdrop for the official launch of the Smartron in Bulgaria and Romania. Representatives of PIMK Rail and E-P Rail received scale models of the Smartron, as both companies have decided to acquire Siemens' 'cost-efficient version of the Vectron'.
This article was originally posted on 30.08.2019 and updated on 31.08.2019 (more details + video added, scroll down to see them).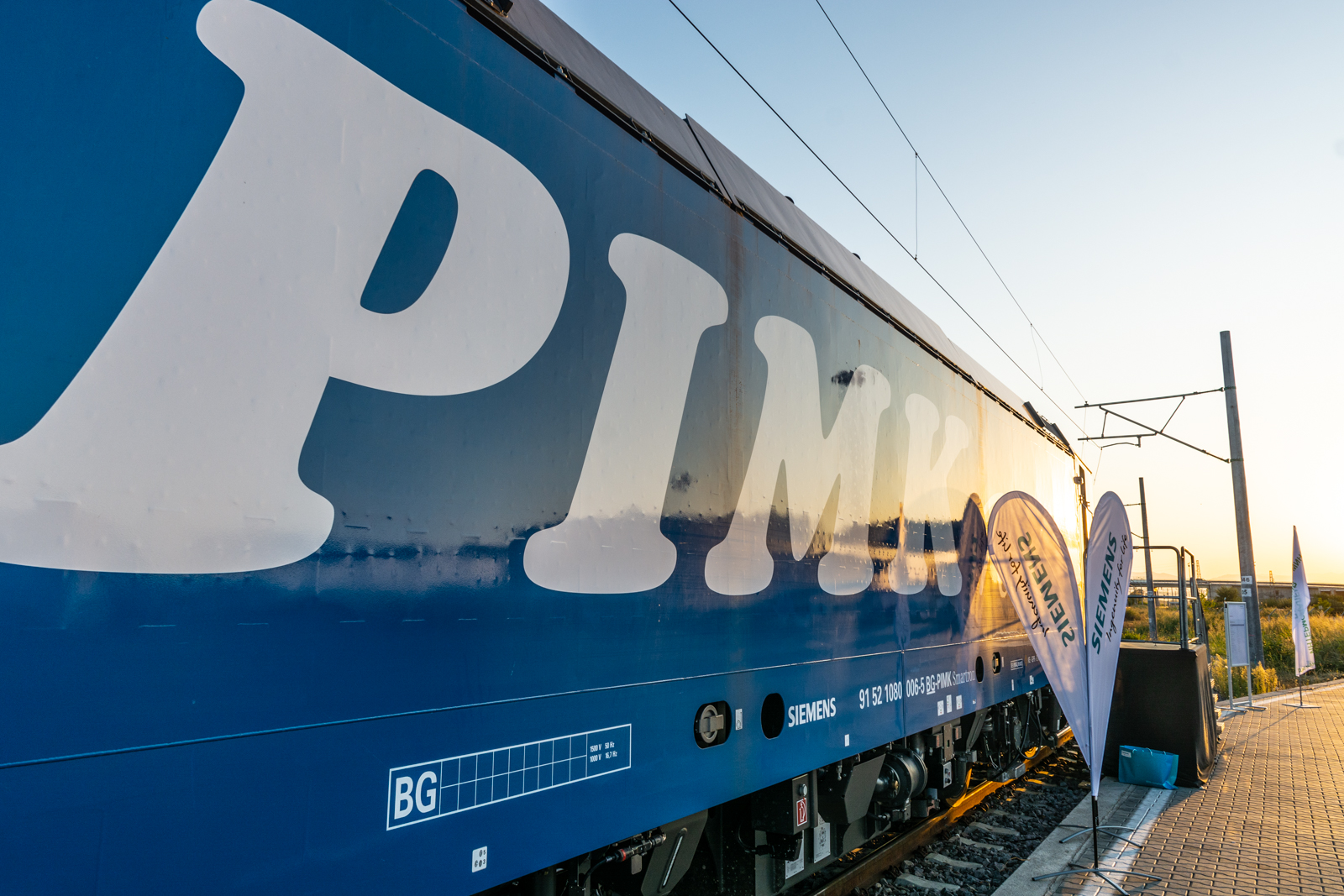 Siemens has decided to enter new markets with its Smartron locomotive: Bulgaria and Romania. In 2018 the German railway vehicle manufacturer presented this preconfigured Vectron version for Germany. The highly standardized product, with a strong focus on domestic freight transport (one country-package, 5.6MW duration power, 160 km/h top speed) makes it possible for operators to acquire a new locomotive, for a reasonable price (EUR 2,5 million in Germany).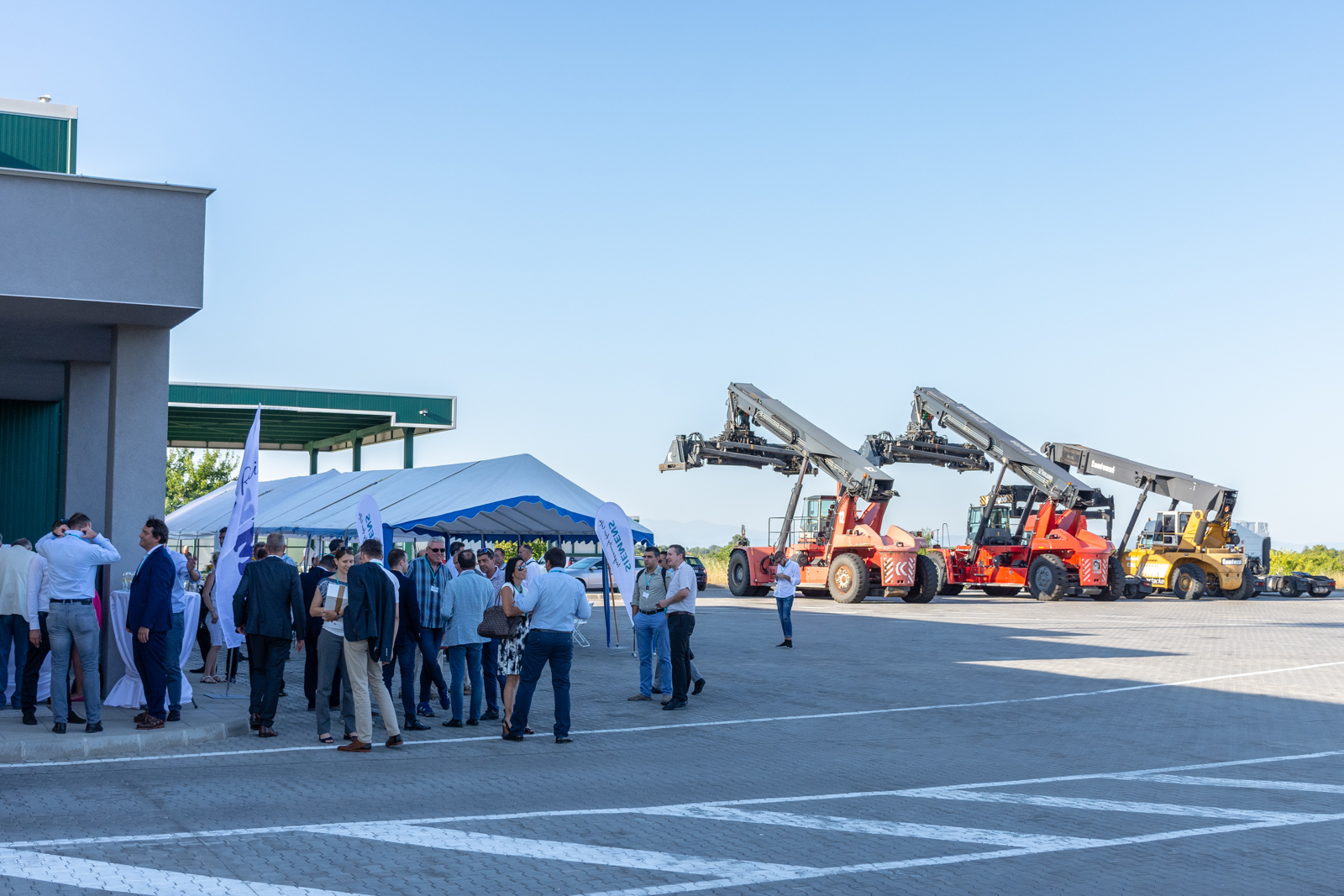 Unlike the German version, the Smartron for Bulgaria and Romania operates under 25kV AC power systems and is equipped with the PZB train control system. Again, all 'BG' and 'RO' Smartrons are delivered in "Capri Blue."