Vectron 193 338 debuted its #DBCargofährt appearance in June. Now, DB Cargo Deutschland adds yet another special livery to its Vectron fleet. And this time it is a full-body wrap in black…

Railcolor News thanks Steve Wiktor for sharing his exclusive photographs of the locomotive. Visit his Instagram profile, for more Vectron action from Germany. This article was originally published on 24.07.2020 – and updated on 31.07.2020 (new pictures added); scroll down to see the updates.

It is no longer only special details that are being stickered on DB Cargo Deutschland's special  'WerbeVectron'. This time we witness a full-body wrap with a black base and the locomotive starring is 193 318:
"I am the backbone of the economy" is the slogan that the carrier has selected for the latest member of its ever-growing series of distinctive Vectron locomotives.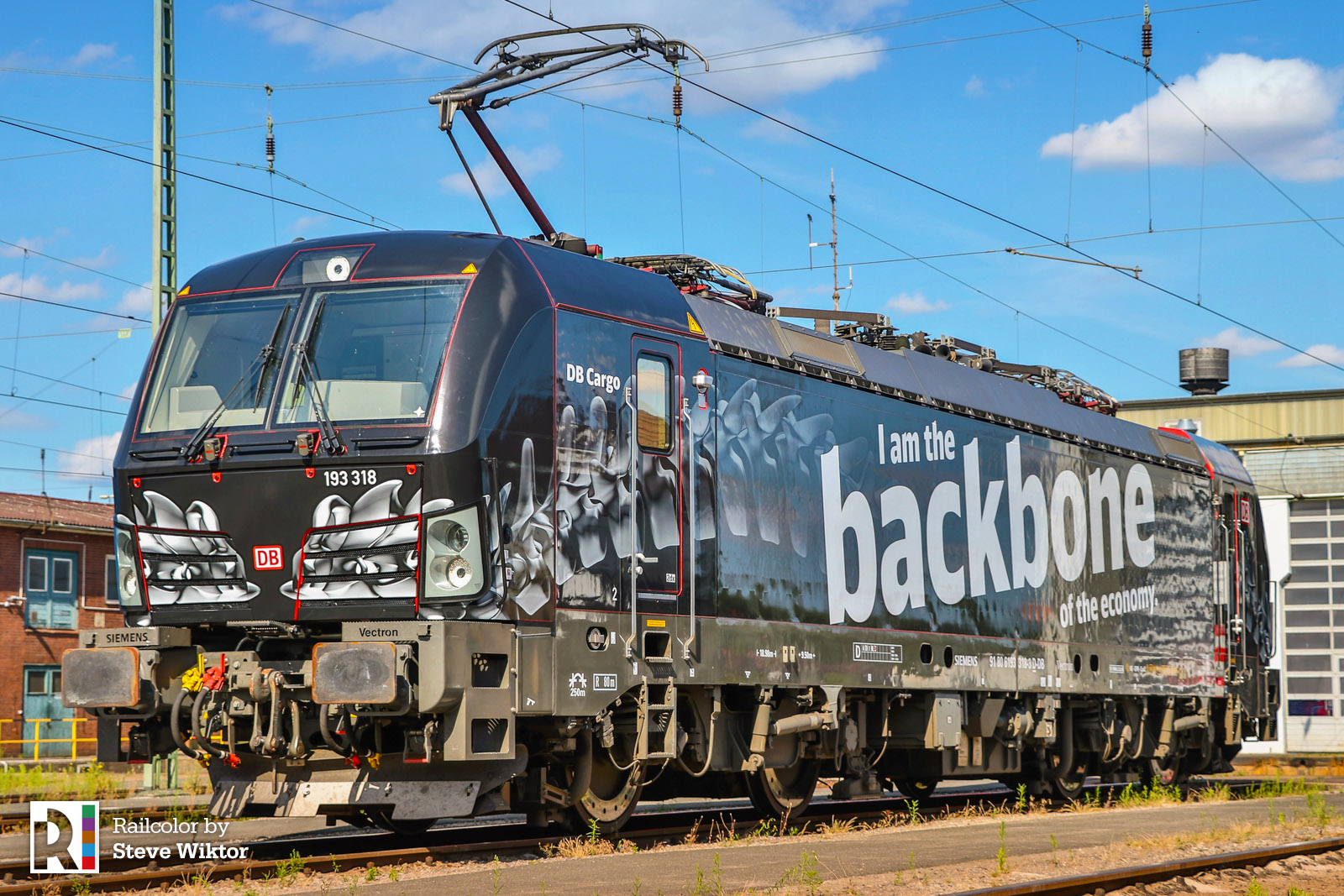 And this design comes to show that sometimes no color – or monochrome colors – can be eye-catching too.
The design itself is a quite literal expression of the slogan. The locomotive has been symmetrically encompassed by a total of 4 backbones starting at its cab fronts and fading out on its sides to make space for the bold text: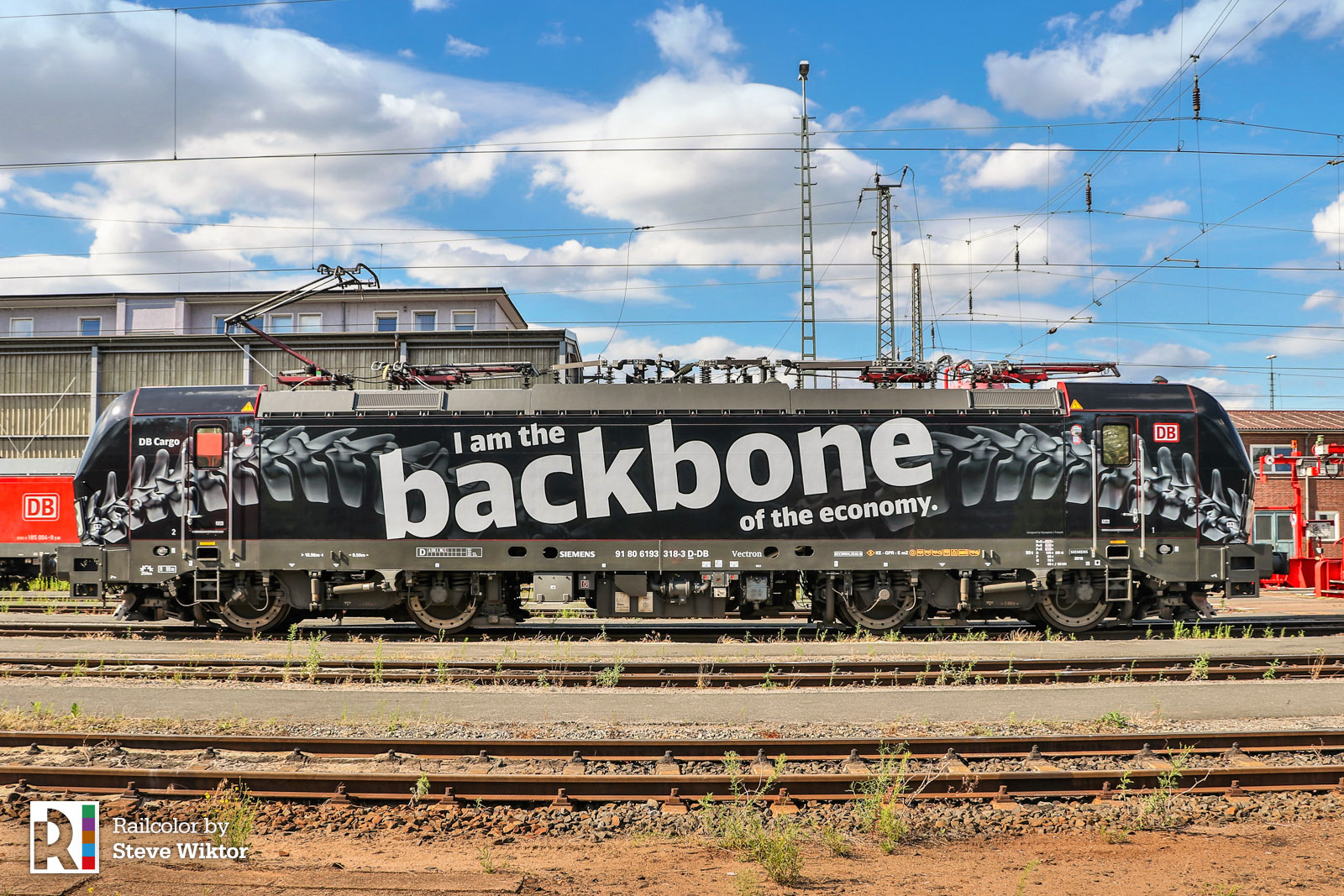 Railcolor Data: 193 318

NVR-Number: 91 80 6193 318-3 D-DB;
Year of manufacture: 2018;
Works number: 22391;
Country-package: A22.
First train
Out with the wrap, the locomotive entered freight service right away on 23.07.2020: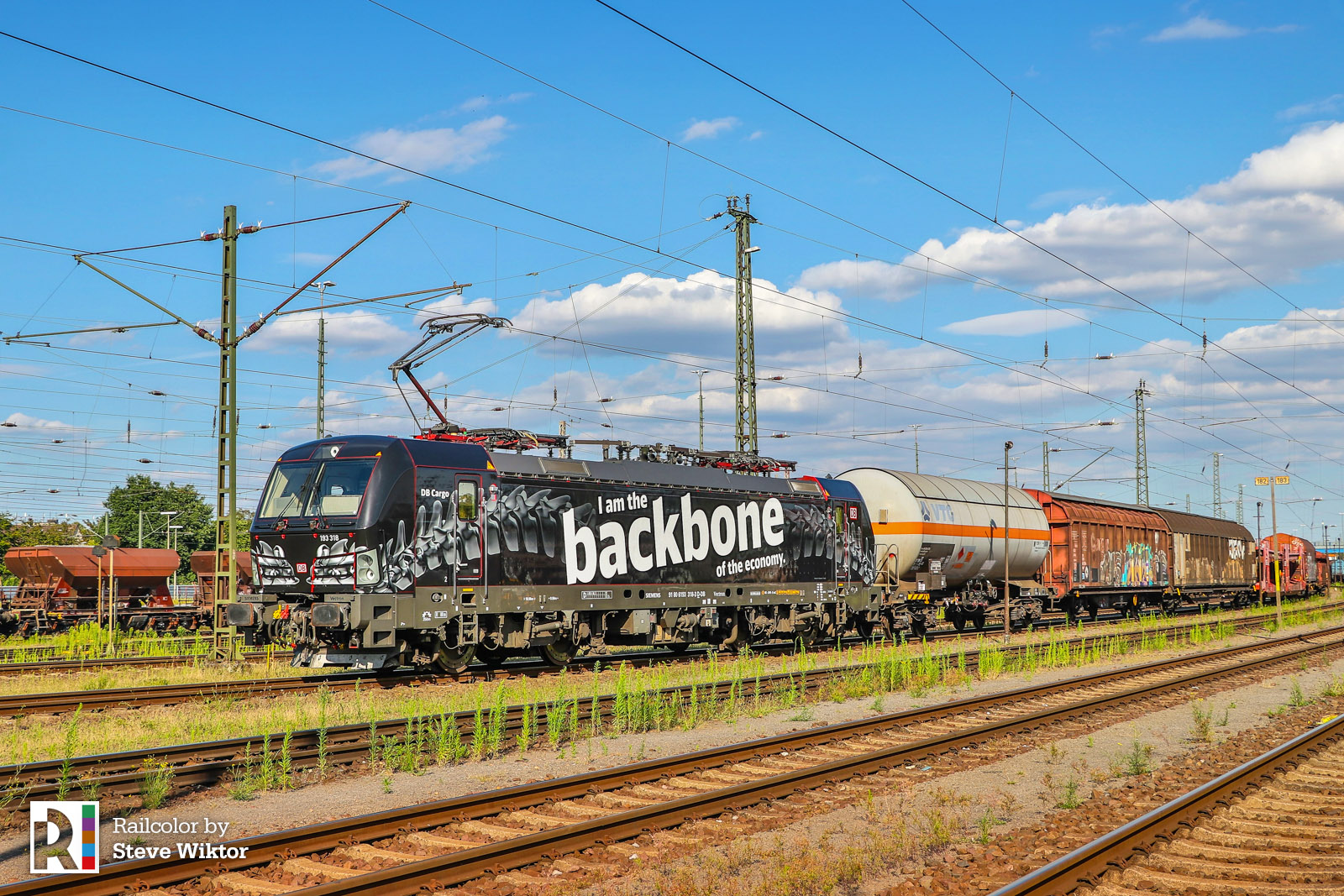 Meeting Günni
But it is not only Vectrons that are being made colorful by DB Cargo. Remember Günni? Well, it had a personal acquaintance with the 'Backbone', as seen below: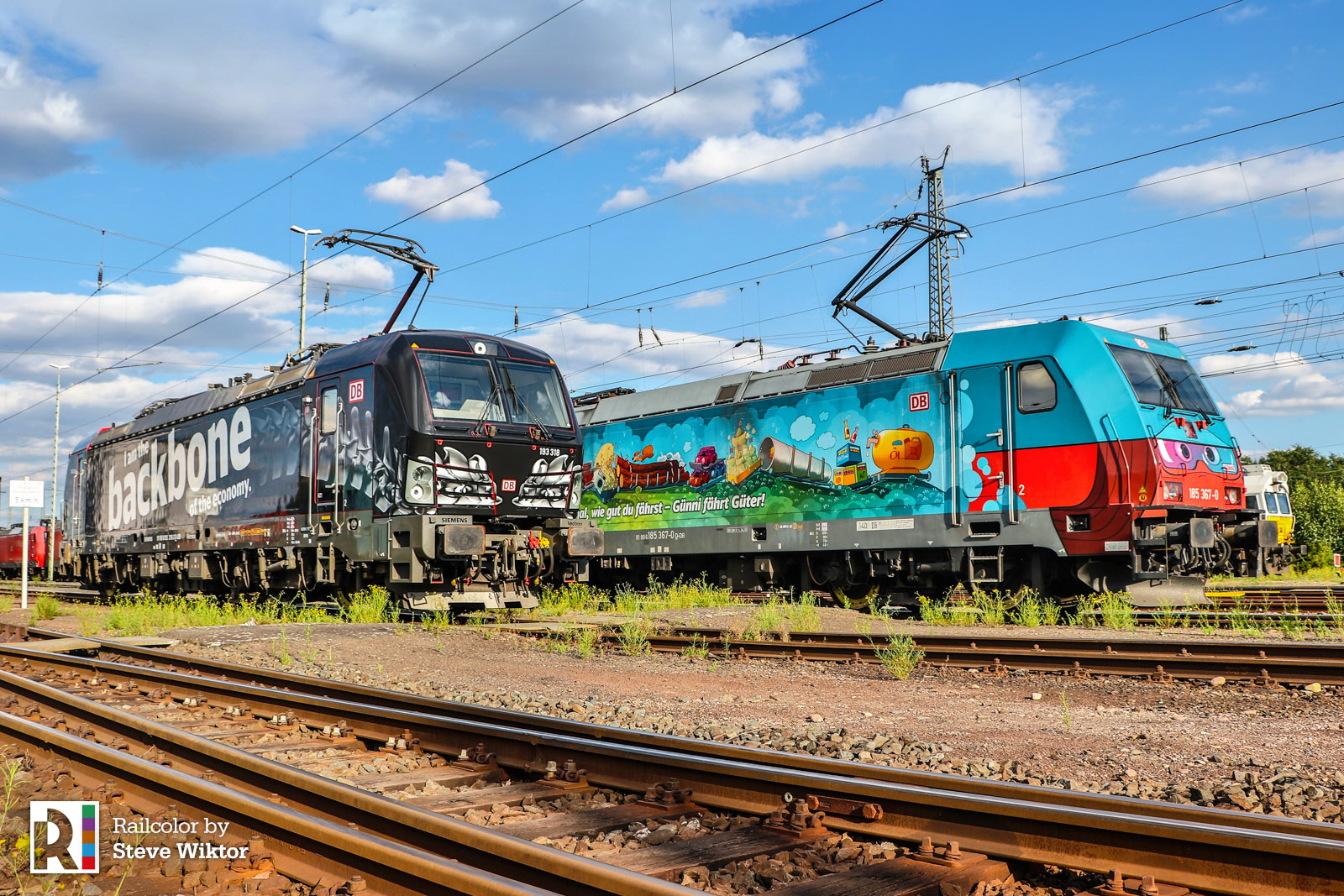 Update 31.07.2020: Action!
Of course, it was great to see the locomotive freshly branded last week, but seeing it in action with freight trains is a different story. Steve Wiktor has us covered with that too, enjoy the pics below taken near Mannheim on 25.07.2020:
Steve Wiktor also brings us
DB Cargo's "We are:" Vectrons
Looking for more colorful locomotives from DB Cargo's fleet? Check out the updated list below:
Read more