Three teenagers from the UK recently created a unique livery for one of Great Western Railway (GWR)'s Class 802 bi-mode multiple units. The special design was officially unveiled on 02.07.2020.
Aitäh, Tack, Hvala, Multimesc, Gracias… – these are just some of the Words of gratitude in a total of 116 different languages spoken across the GWR network that will be adorning the Hitachi-built 'AT300' 802 020. All of them follow a common theme named 'The nation says thank you' – thanking key workers for their efforts during the Covid-19 pandemic.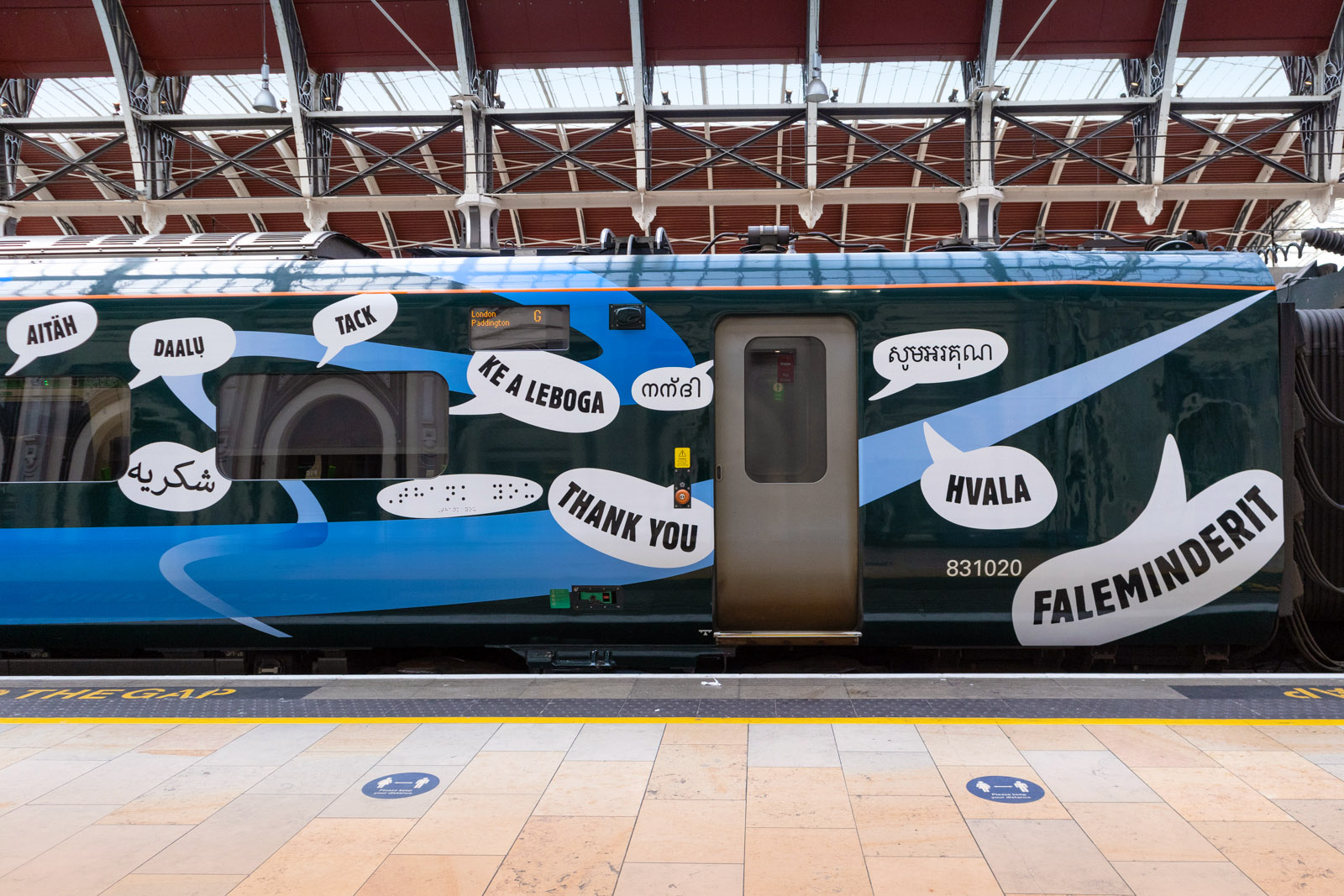 The special livery was designed to convey this message, following a social media train livery competition that was won by three teenagers:
Sam Smith, 13, from Gloucestershire, suggested the words 'The nation says thank you';
Sam Moorey, 15, from Newton Abbot, proposed saying 'thank you' in different languages;
and Ned Thompson, 16, of Guildford, crafted the overall design of the livery.
The noble project was co-funded by rolling stock leasing company, Eversholt Rail, and Intercity Express Train manufacturer Hitachi Rail.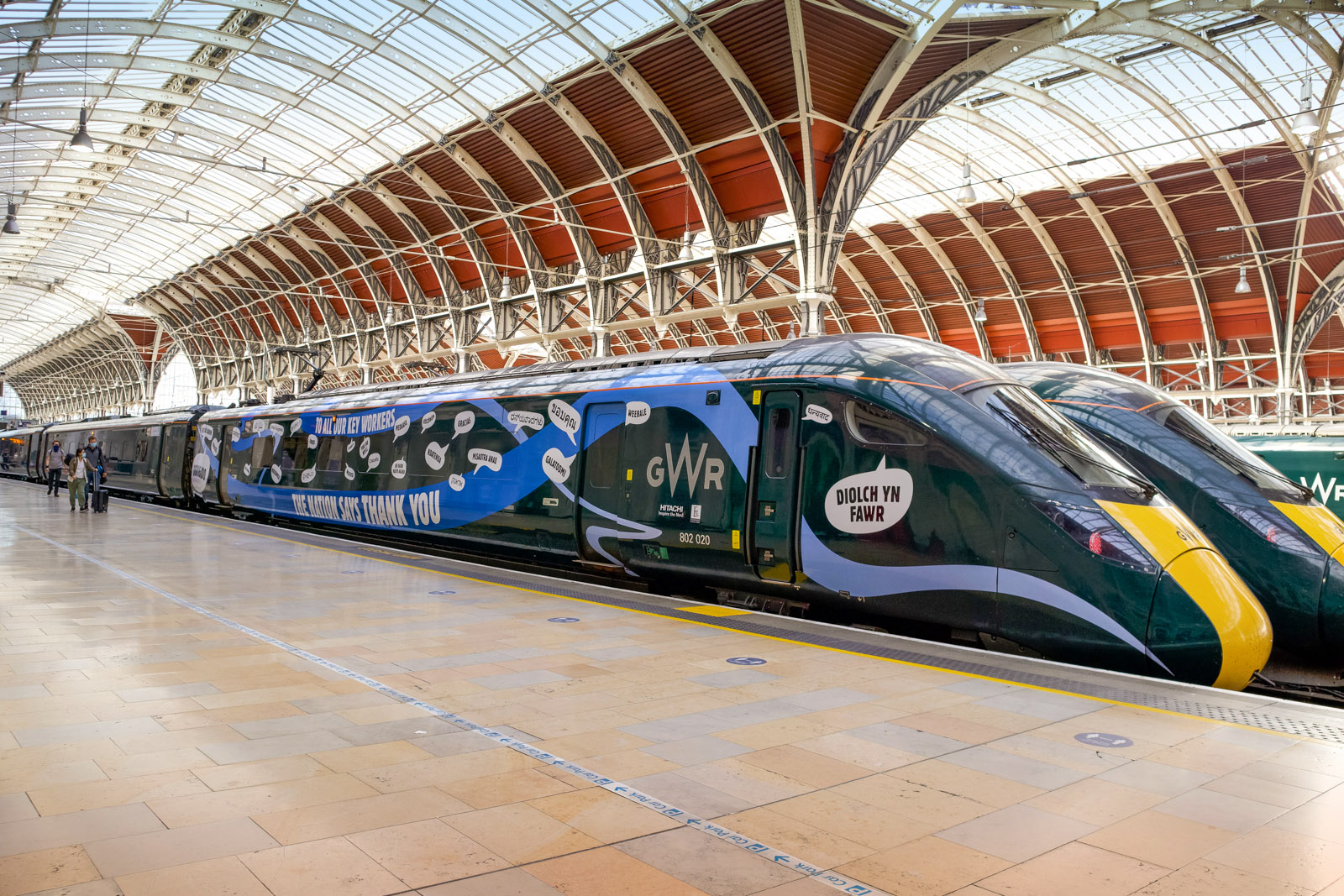 To ensure diversity, GWR worked with local authorities and NHS trusts, representing different communities across the network. And the end result is remarkable: The livery features 109 speech bubbles, using 116 languages from at least 166 countries.
Livery application
There is no better way of showing a livery application process than with a timelapse:
Take a look at the winning design from our recent livery competition to thank key workers for their efforts during COVID-19. The train features the words 'Thank You' in 116 languages across 166 countries the GWR network represents. @HitachiRailENG pic.twitter.com/lP3vuOd8Bs

— Great Western Railway (@GWRHelp) July 3, 2020
A special timing
The presentation of the livery was specially organized mere days before UK took part in one final 'NHS clap' on Sunday 5 July to applaud all those who have helped through the pandemic. The video below shows just that:
On the NHS's 72nd birthday we're delighted to take part in the final #ClapForCarers . We want to take this opportunity to say a final THANK YOU to all key workers who've done so much to help us through these challenging times. #ThankYouTogether #NHSBirthday pic.twitter.com/5p0x4RxXnD

— Great Western Railway (@GWRHelp) July 5, 2020
Judging the competition
In its press release, GWR shares that the 'design a special train livery' competition was judged by Railway Historian and broadcaster Tim Dunn, who admits it was a tough task settling on the final design:
"Everyone is incredibly grateful to those key workers, including the railway family, who have been working tirelessly to help us through the pandemic." – Tim Dunn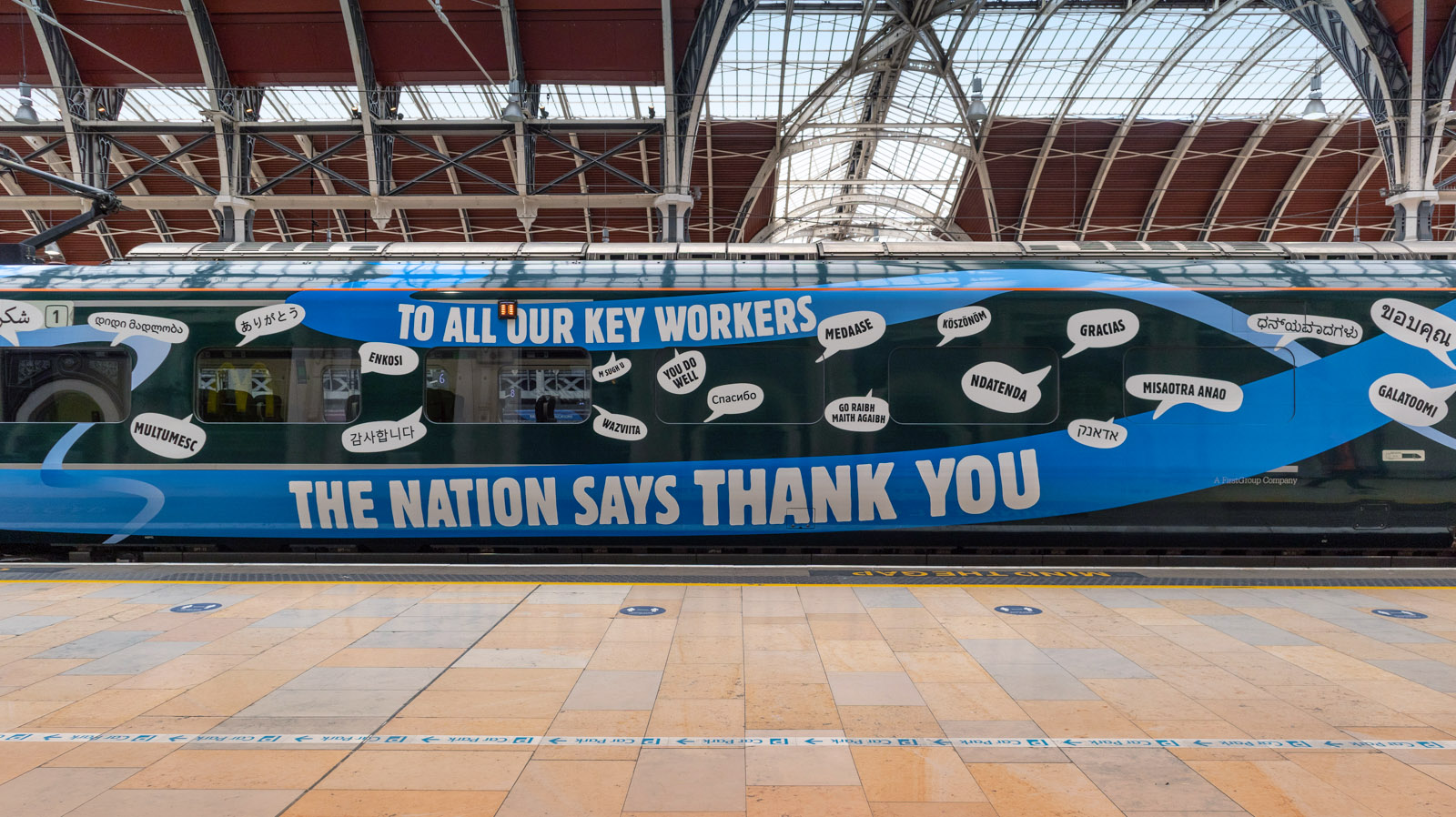 GWR and the Covid-19 pandemic
GWR continues to remind customers to do all they can to follow social distancing guidance. As well as wearing a face covering, planning ahead, and avoiding peak travel times where possible, customers are urged to buy tickets online, on a smart card, or by using the GWR's own smartphone application.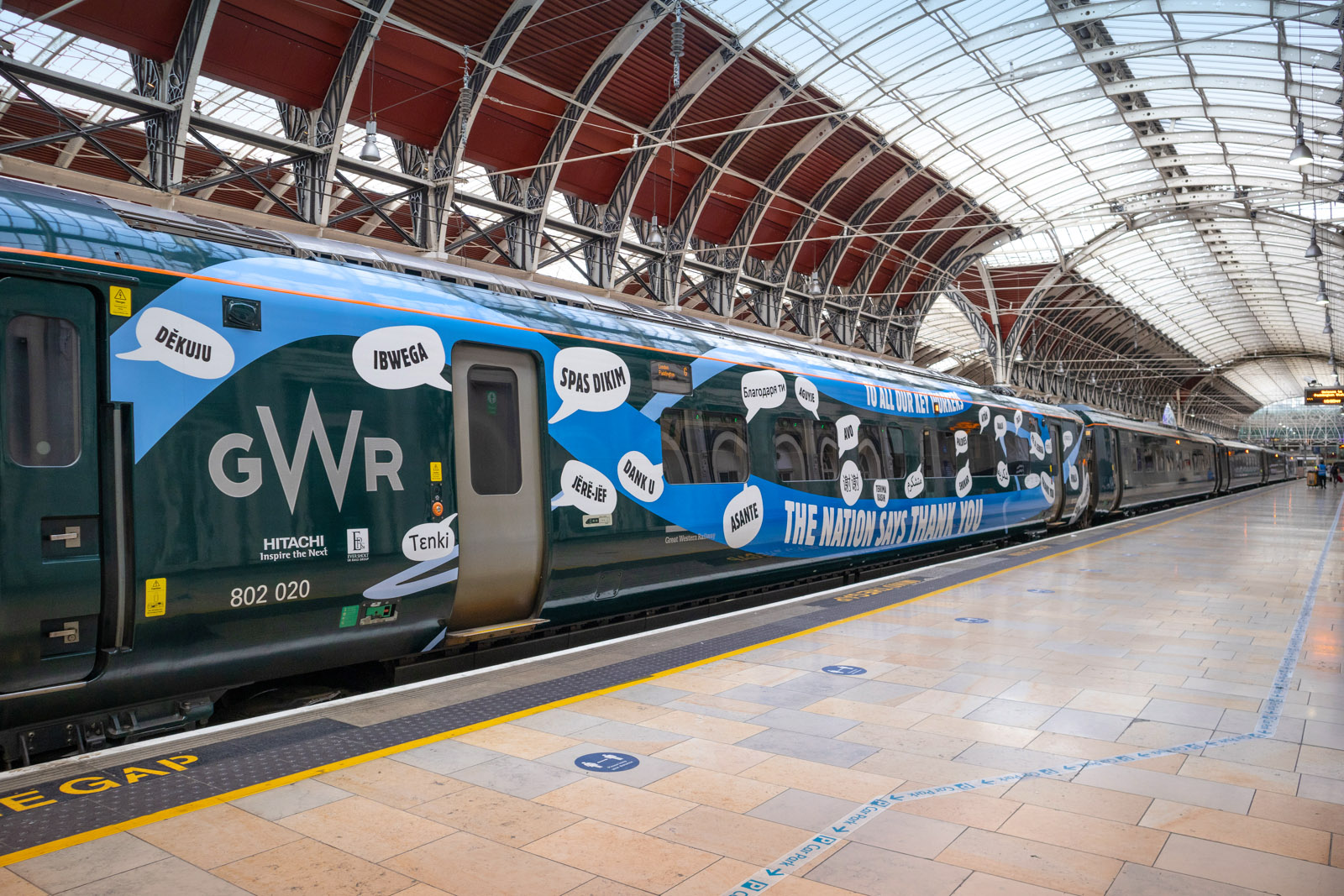 Follow all articles about the Eversholt > GWR AT300 by Hitachi Rail on Railcolor News by visiting the following link.