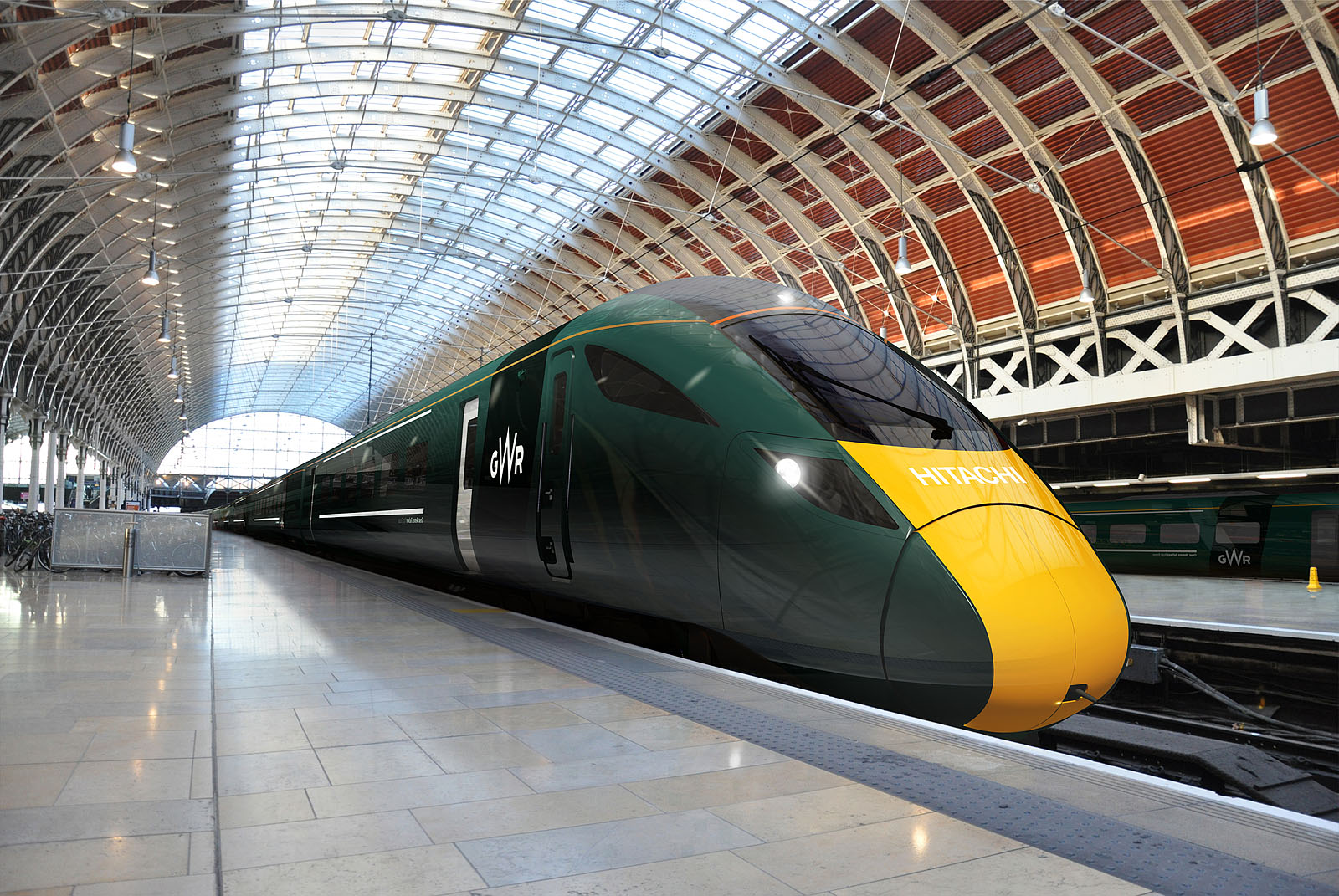 Leasing company Eversholt has decided to buy seven additional hybrid Intercity trains (9-car) type AT300 from Hitachi Rail. They will be operated by Great Western Main Line, operated by First Great Western.
In 2015 Eversholt already ordered 29 trains for the GWR. In total, Eversholt will now receive 22 5-car compositions and fourteen 9-car sets (class 802/0 and class 802/1). Originally all sets would have been in Kasado, Japan, Hitachi's homebase, but later it was decided to include the former AnsaldoBreda factoriy in Pistoia (Italy) in the production plans. Only the first three sets will be built entirely in Japan. After that, Kasado remains responsible for building various body panels, traction systems and equipment for heating and air quality.
Hitachi Rail has built a new factory in the English Newton Aycliffe, but this location is too busy with the construction of trains for the Intercity Express Program (IEP) and the supply of AT200 electric trains to Abellio ScotRail.