Stadler will be delivering nine FLIRT EMU's to Italy's FNM which will be deployed on the Ticino Lombardy (TILO) cross-border services between Italy and Switzerland. At the end of 2019, Railcolor News already showed you units 524 301 and 302 out and about. Recently, a brand new, third one was sent on a special mission…
…to Czechia's VUZ Velim circuit. The reason? Tests, of course. On 25.06.2020, Marcel Lotzen caught a special transfer service with the six-car RABe 524 303 in Waghäusel (DE) on its way towards Bad Schandau and, eventually, Czechia.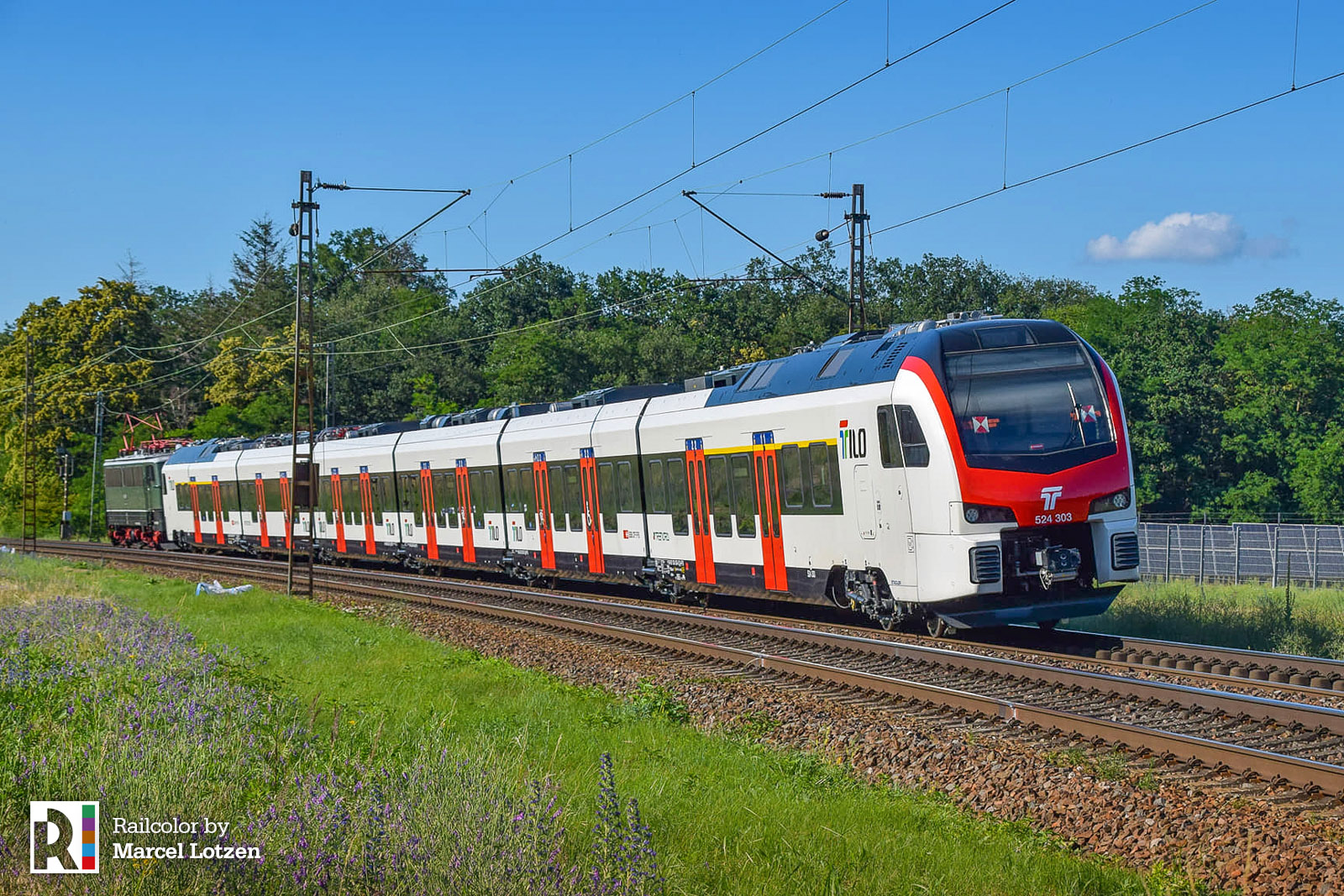 There is more to it than it meets the eye – the trainset is fully branded, featuring TILO's new logo, as well as SBB/CFF/FFS logo on the sides. Curiously, the new visual identity of the cross-border operator is (still) missing.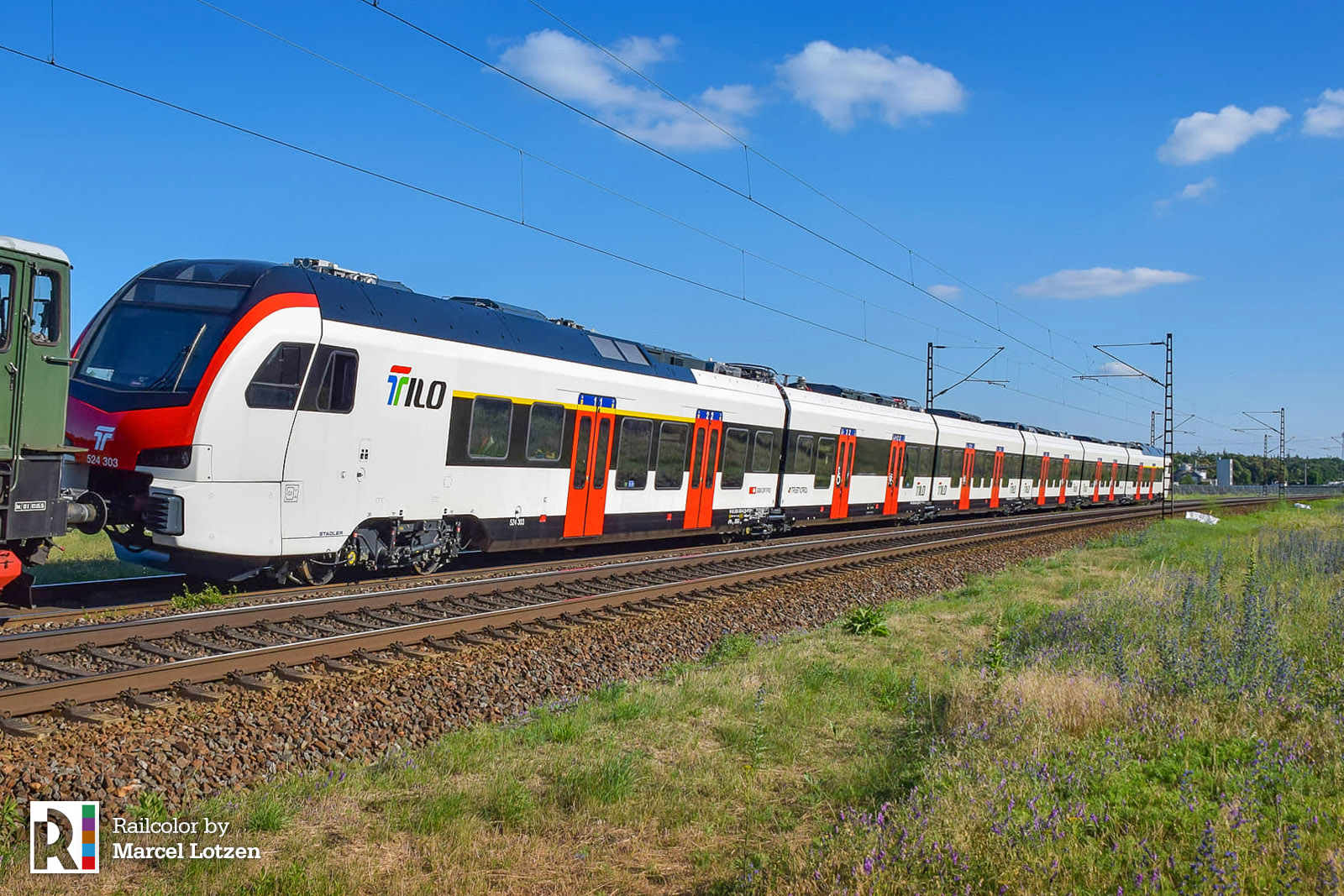 The special transfer was led by Press' classic, LEW-built electric E42 001. Can you believe this locomotive is now almost 60 years old?