On 14.05.2019 Treni Regionali Ticino Lombardia (TILO) unveiled its new visual identity at Bellinzona station. The updated branding lays more emphasis on TILO's link to the Canton of Ticino and the Lombardy Region.

TILO has become more colourful. The new logo and train livery were presented during an official ceremony in Bellinzona (CH) – in the presence of representative of the local authorities and its partners. RABe 524 204 was the chosen trainset to debut the new branding: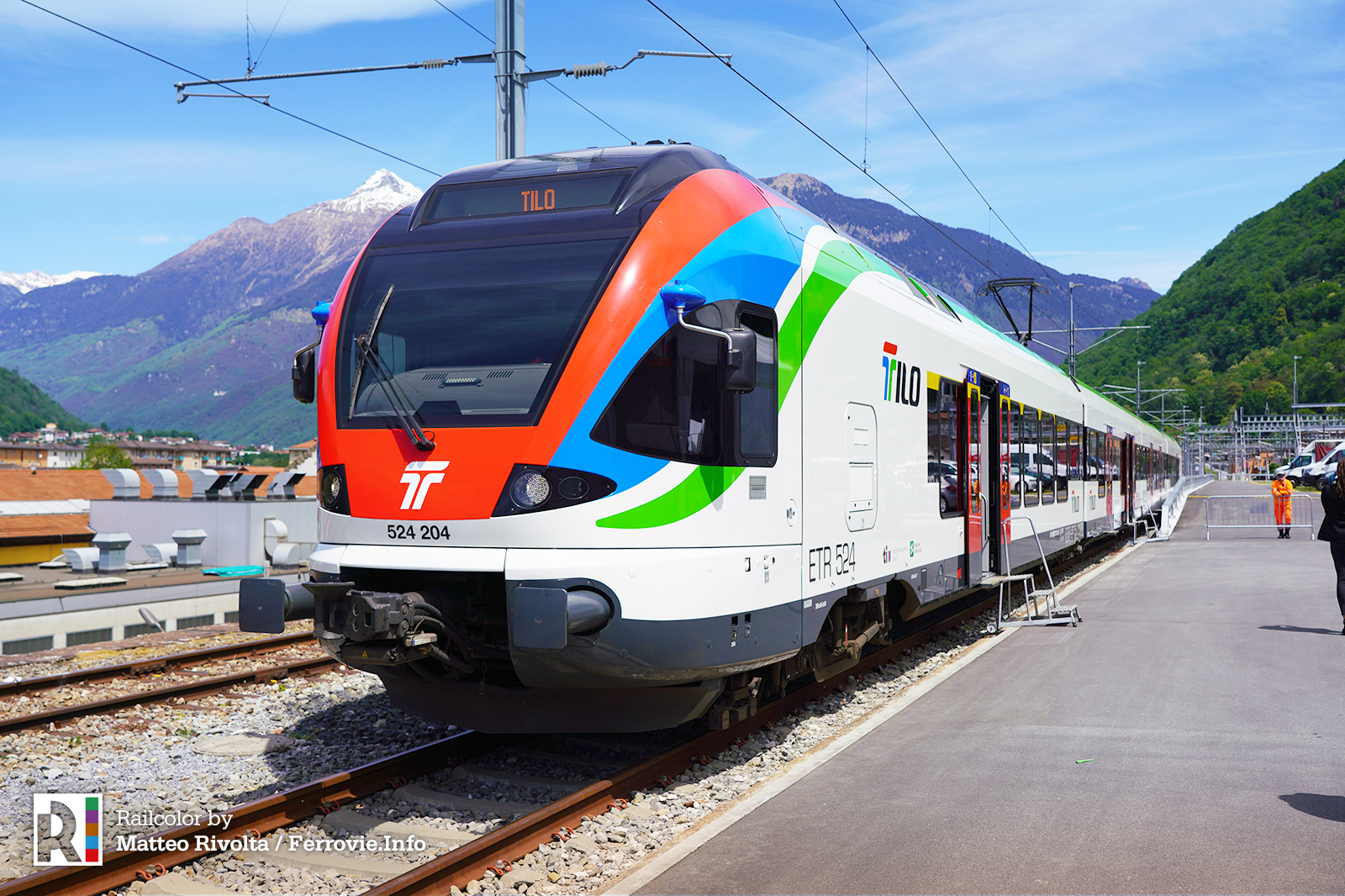 According to TILO, the new livery expresses the identity of a 'train without borders', which puts the journey of its customers at the center of its work. To visually express its cross-border identity, TILO has renewed its design by focusing on the immediate recognition of the regions it connects. Emphasizing on this territorial link, the logo and livery now feature:
Red and Blue colors: representing the Canton Ticino
Green color: the official color used for public transport in the Lombardy Region.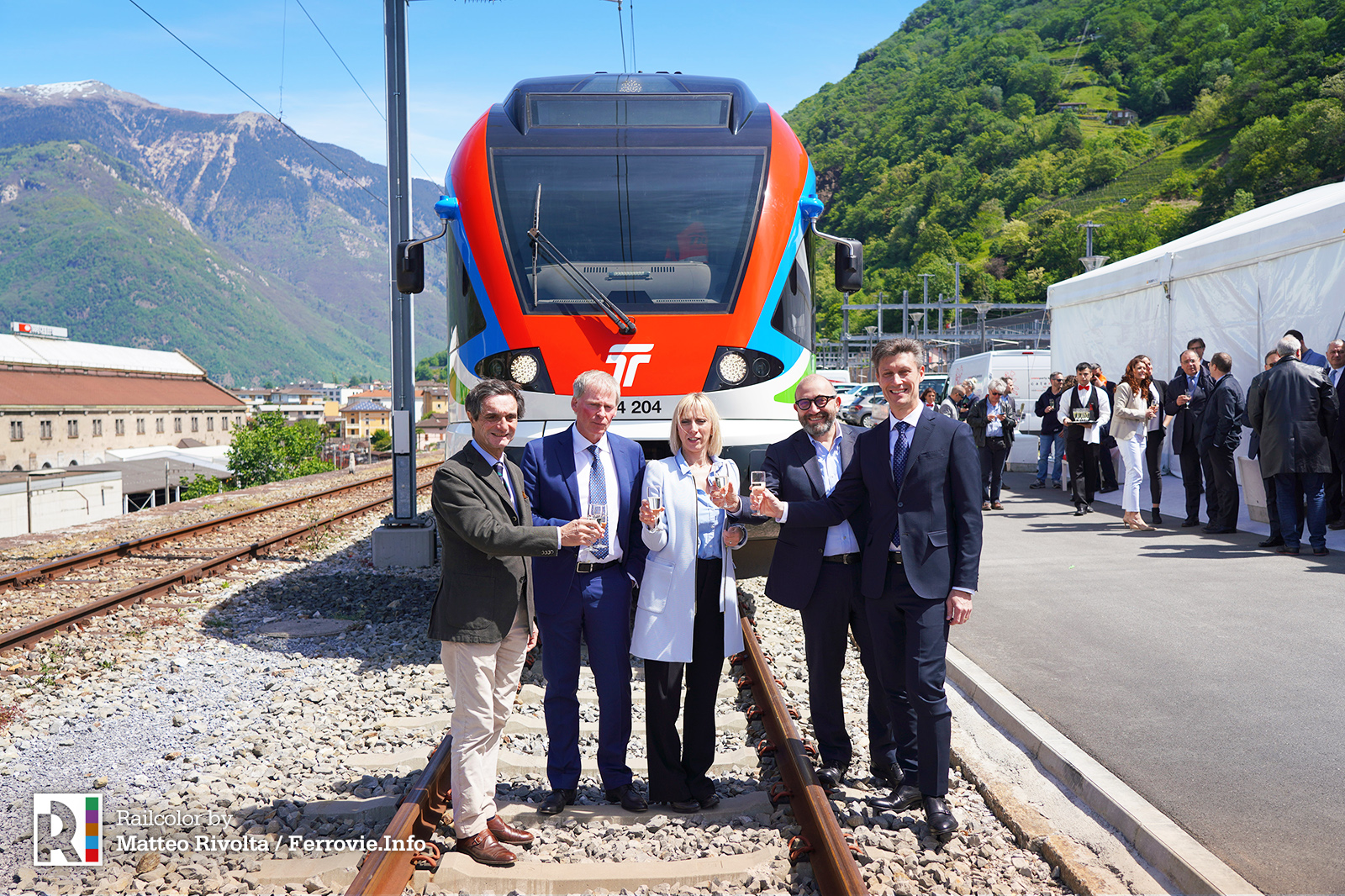 The consequent livery change of the trains will happen gradually and is expected to be completed by 2022.
About TILO
Established as a joint venture between Trenord (Italy) and the Swiss federal railways (SBB), TILO serves as an important regional and cross-border operator in Ticino and Lombardy. On average, TILO's daily ridership amounts to almost 50.000 passengers (on weekdays). TILO's trains operate between Chiasso (CH) and Milan (IT) and, since the opening of the new railway link Mendrisio (CH) – Varese (IT) in 2018, it also reaches the two Lombardy cities of Varese and Como, as well as Malpensa airport.
The core of TILO's fleet is a batch of around thirty RABe 524 EMUs – available as 4- and 6-car sets.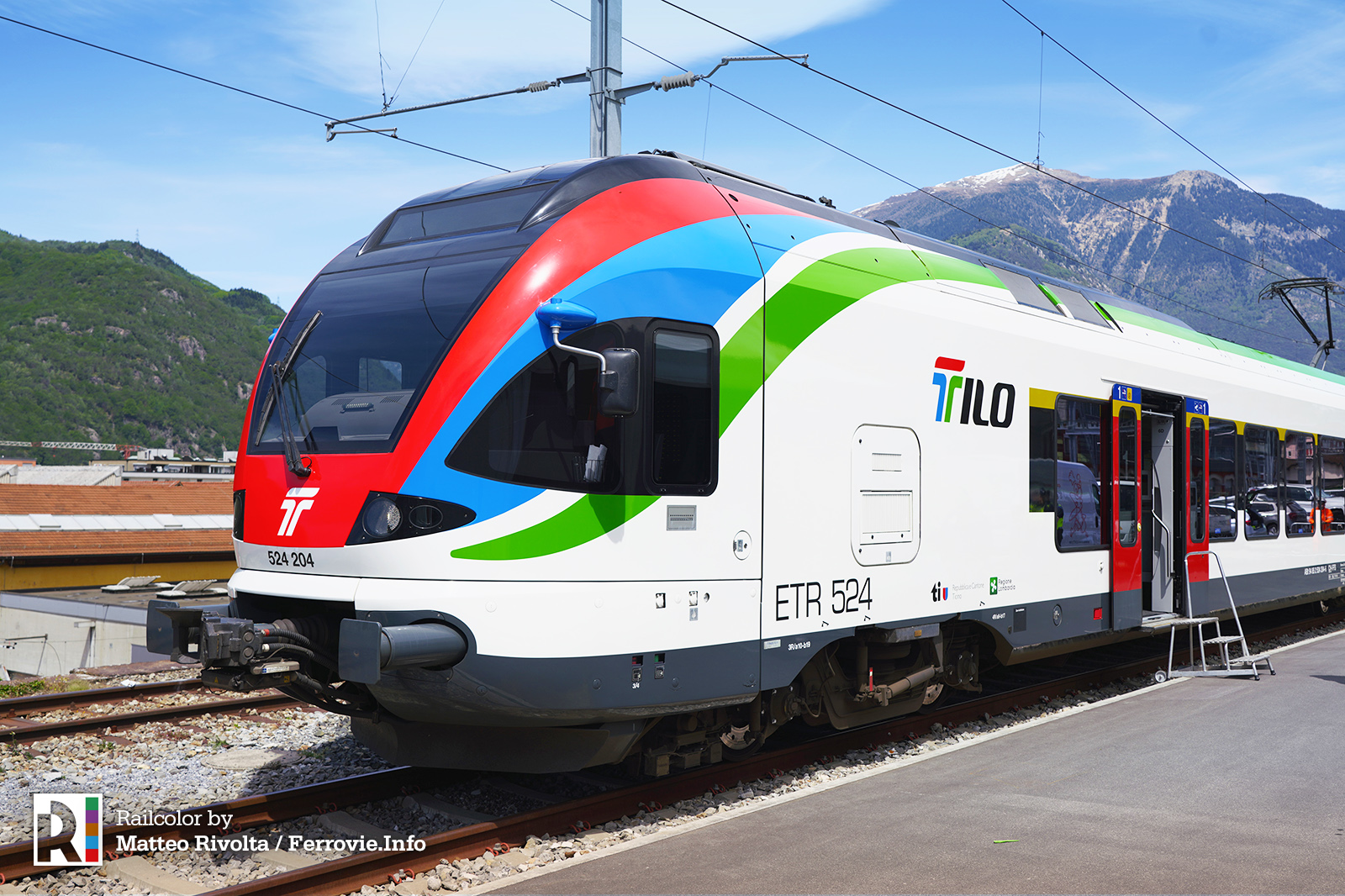 A reminder: At the end of 2018, FNM and Stadler signed a framework agreement for the delivery of 9 new FLIRT EMUs. We are eager to see them sporting TILO's new identity.
Social media
"TiLo compie 15 anni e continua a crescere: 18mila passeggeri/gg su versante italiano viaggiano su 151 corse fra Lombardia e Ticino. È una connessione geografica, economica, sociale che vogliamo cresca" così Piuri AD #Trenord e Presidente #TiLo a presentazione della nuova livrea pic.twitter.com/LQd48S6w8T

— Ufficio stampa (@Trenord_Press) May 14, 2019