It was only a few months ago when we saw a TILO FLIRT on its way to the VUZ Velim test circuit in Czechia. Meanwhile several things have happened, an update:
This article was first published on 02.10.2020 – and updated on 21.10.2020.
Recap: In 2018 FNM and Stadler signed a framework agreement for the supply of extra multi-system FLIRT EMUs for the TILO (Ticino Lombardy) cross-border services between Italy and Switzerland. Two implementation clauses were sealed for the delivery of nine FLIRT trainsets; five trains by November 2020 and four more starting from July 2021.
The first units were completed in 2019 and were seen during tests until September 2020. They will be numbered RABe 524 / ETR 524 with unit numbers 301-309. The delivery planning has been sped up slightly as bahnonline.ch stated that the first seven trains will be available for service in December 2020.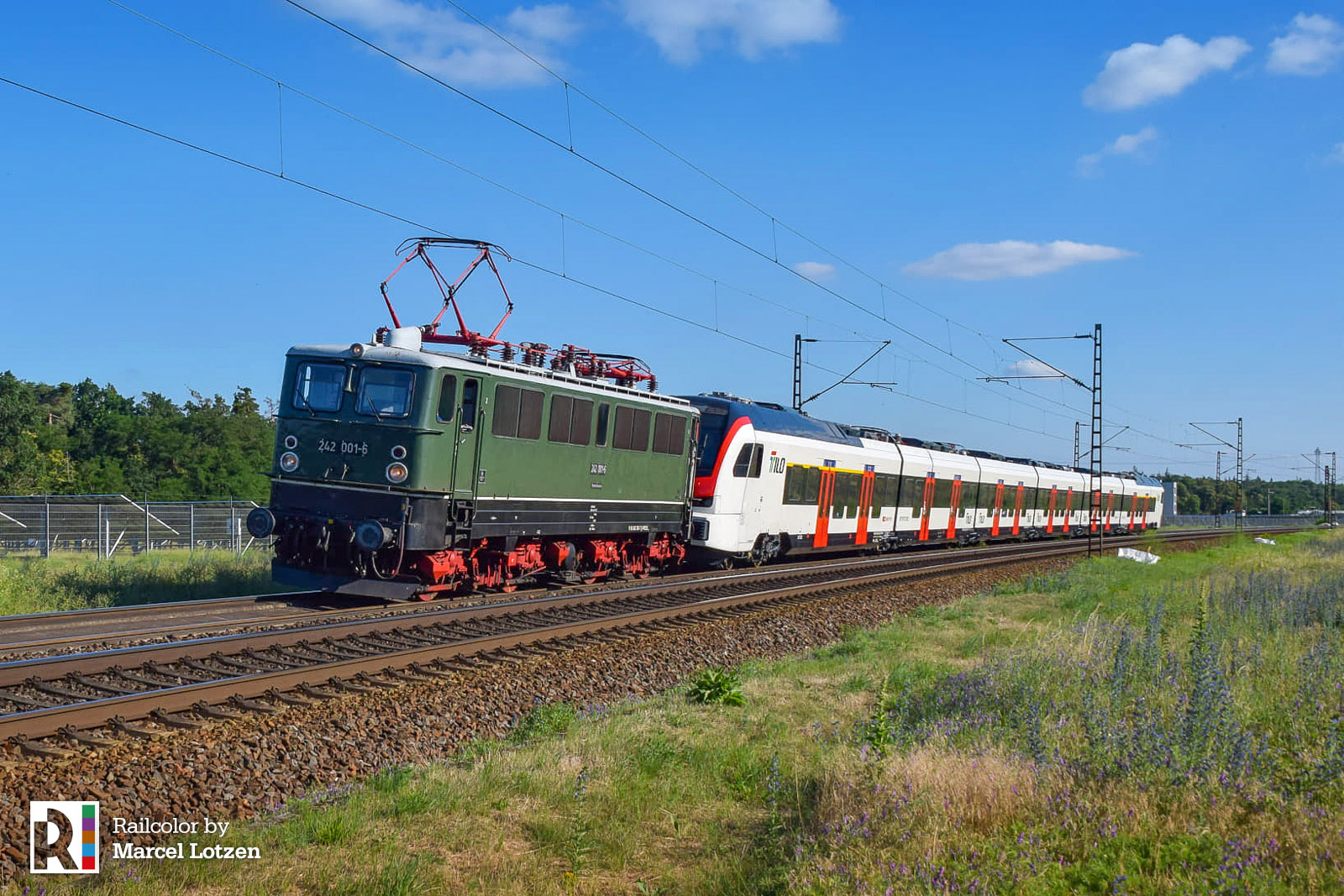 Authorization CH
On 02.10.2020 Stadler Rail made an important announcement: the EMU has received authorization for use in Switzerland:
Good news for rail passengers south of the Gotthard: We have received this week – as planned – the approval for Switzerland for our six-car FLIRT for TILO (Treni regionali Ticino Lombardia). Commercial journeys with passengers begin this week. Six more vehicles for train operations in Ticino will follow until the timetable change in December 2020.
With the trains being intended for cross-border operation between Switzerland and Italy, we expect that the latter country will follow soon with an authorization announcement. Stay tuned for updates.
Full design
In October RABe 306 and 307 were first seen wearing the full Tilo design. Until then the units with white and red, now green and blue has been added – in line with the design of the existing FLIRT fleet for the TILO services. This multi-color design, including a new logo, was introduced in 2019.