Bombardier has released the first updated TRAXX AC1 locomotive. '91 80 6146 503-8 D-BTH' now has a livery similar to the one used for the new AC3s. Martin Priebs was able to make a first shot of the locomotive, together with two modernized double-deck cars, and two that have not yet been rebuilt. And a month later it was caught running on line RE3.

Railcolor News thanks Martin Priebs, Christian Klotz, and Patriks Bahnwelt for their contributions. This article was originally published on 28.05.2020 – and updated on 23.06.2020.
Update 23.06.2020
On 19.06.2020 the locomotive was spotted by Patriks Bahnwelt serving line RE3, which connects Hamburg and Uelzen. The image below shows the train passing through Hamburg-Harburg: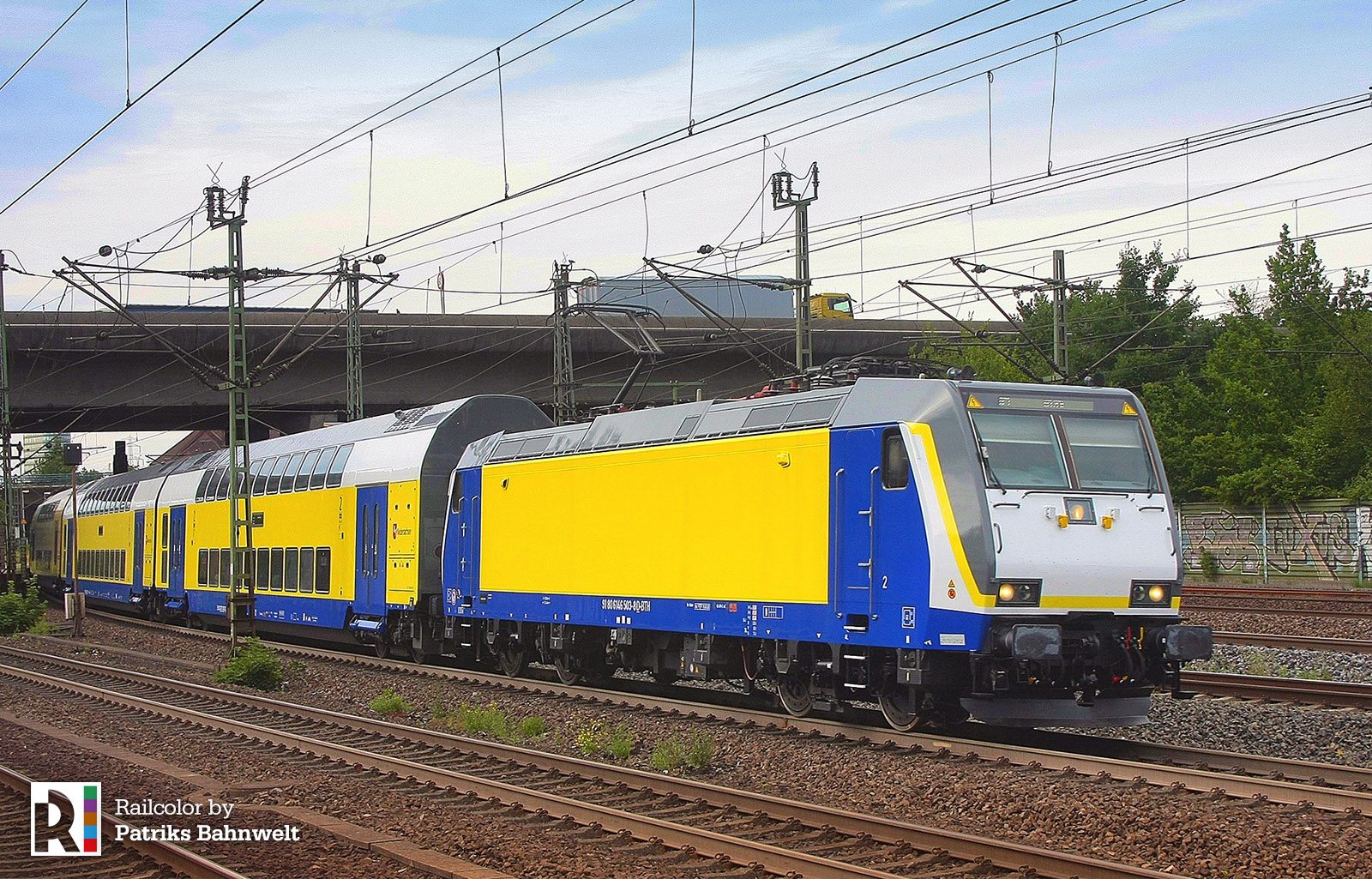 The modernization of these vehicles is part of LNVG's 'HU XL Dosto' project.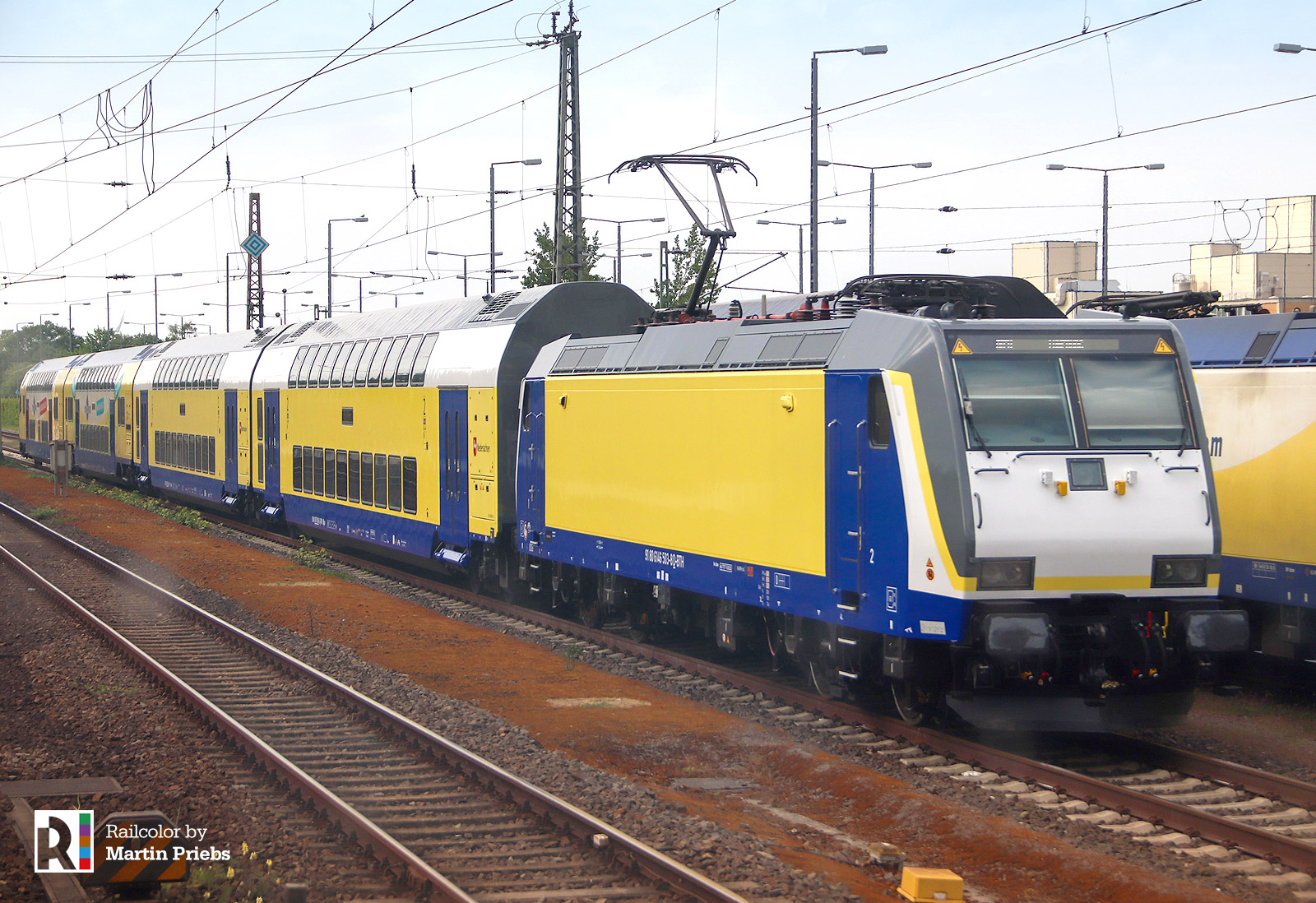 The same locomotive in September 2019: