As summer is nearing its end, but it is never too late for a relaxing escape. Metronom's 146 502 has a suggestion for you: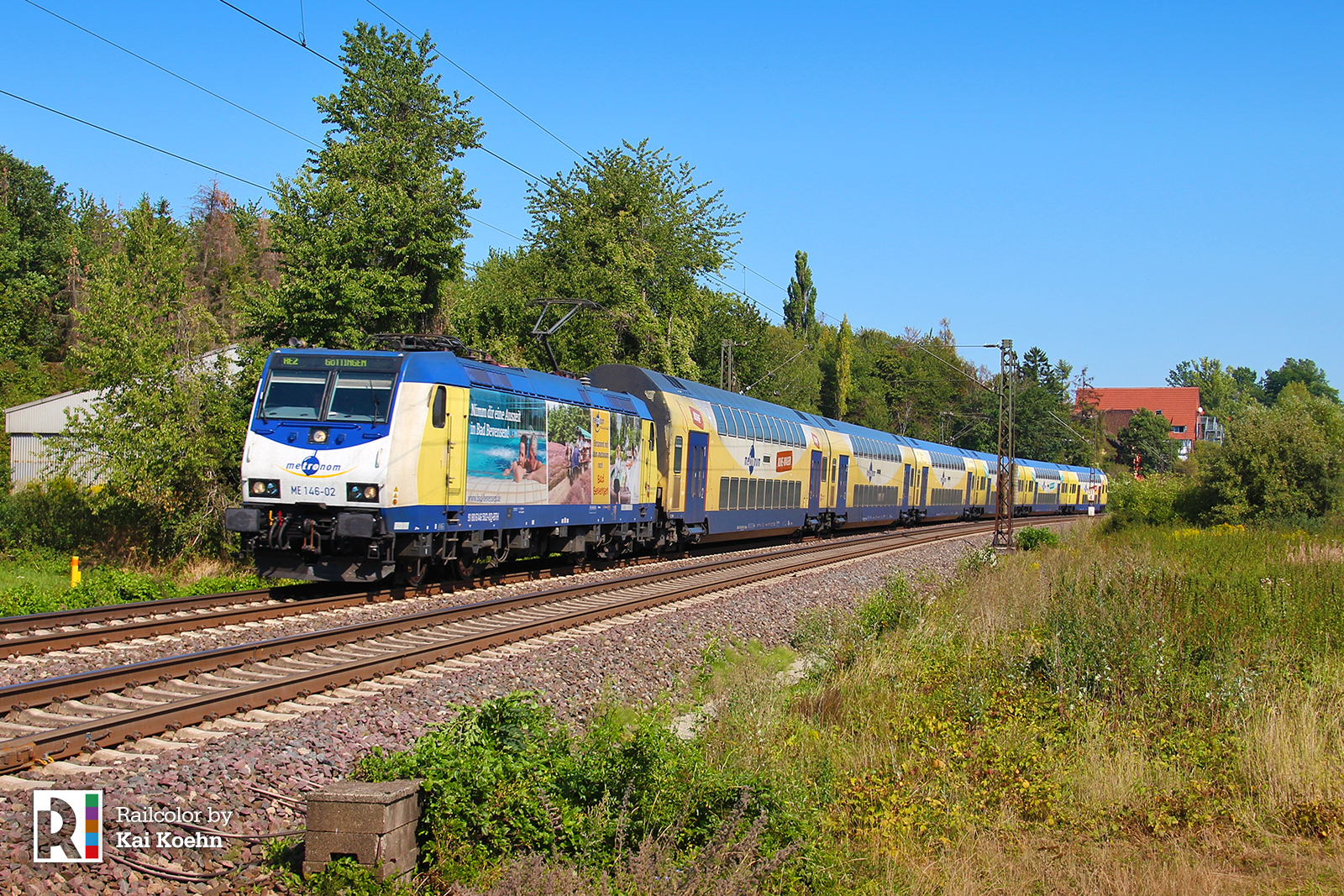 The locomotive is promoting Bad Bevensen, which is a tourist destination in the north of Uelzen in Lower Saxony, famous for its Iodine-Saline Spa pools. And, you're in luck because Metronom's RE3 + RB31 services from Uelzen to Hamburg Hbf just happen to stop there.
We thank Kai-Florian Köhn for sharing his picture with us.
146 502's technical dossier:
Model type: Bombardier TRAXX P160 AC1;
NVR number: 91 80 6146 502-0 D-ME;
Year of construction: 2003;
Works number: 33953.