It was at the end of February when we saw the new FLIRT for Bern–Lötschberg–Simplon (BLS) for the first time. Now, a second unit from the newly introduced series, RABe 528, is seen out and about. As expected – on tests.
We thank Nicolas Kunz and Georg Trüb for sharing their beautiful pictures with us.
Part of the one-year testing phase with up to five trainsets, the new FLIRT 4 for BLS made an appearance on 29.05.2020. The vehicle in question is the designated RABe 528 102 and represents the 'regional express' (BLS also ordered a 'commuter') version and includes a small bistro corner on board.
Railcolor News brings you pictures of the test rides, seen through the lenses of two Swiss railway photographers.
Gallery 1 by Georg Trüb
The pictures were taken in Sulgen and Thurtal: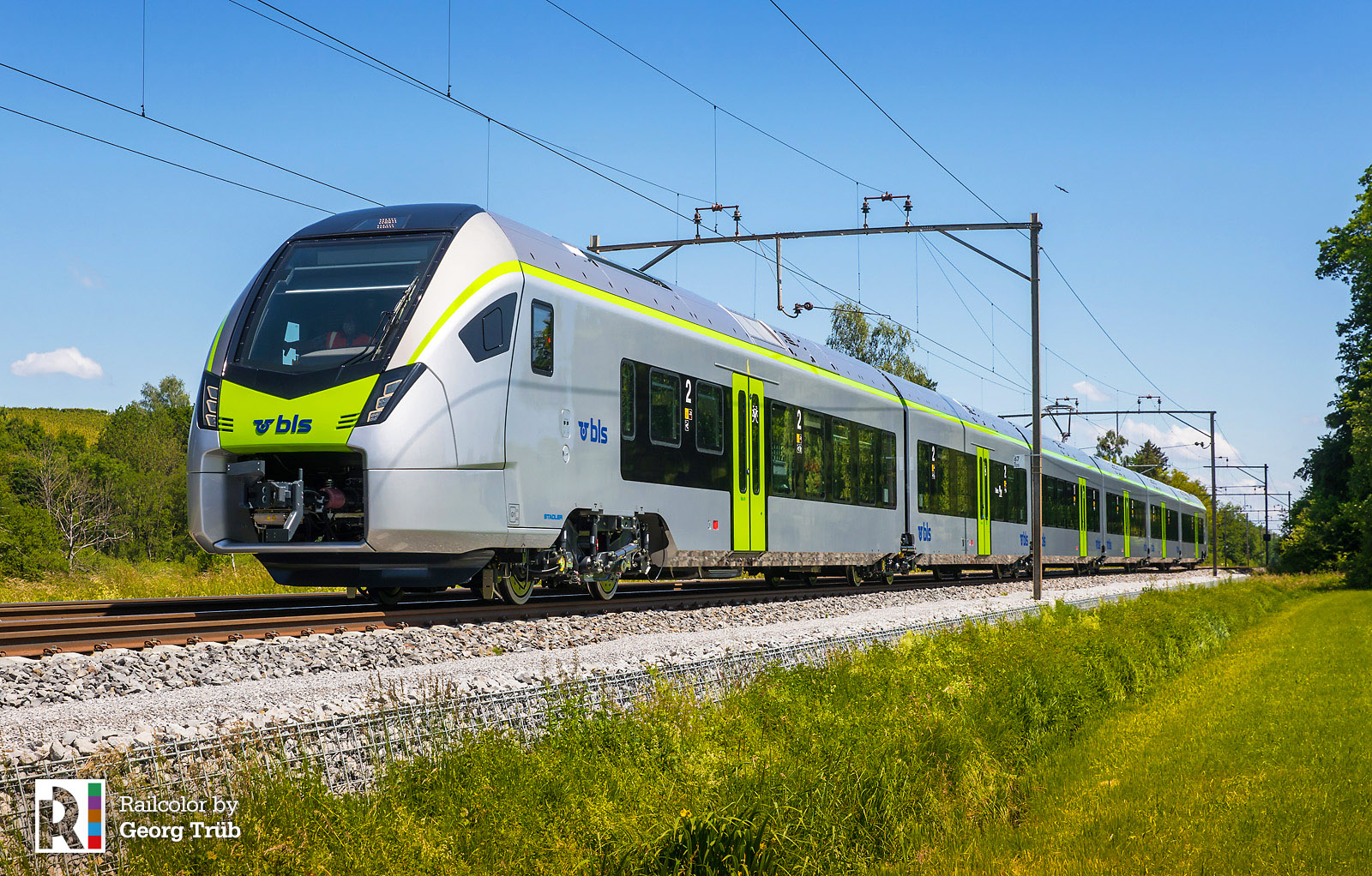 Curious fact: Maybe you've alraedy noticed it: unlike the one on BLS' MUTZ Stadler KISS trains, the frontal logo here is actually a 3D-extruded shape instead of a simple sticker.
Gallery 2 by Nicolas Kunz
The following images show the test unit on the lines between Sulgen, Erlen, and Oberaach: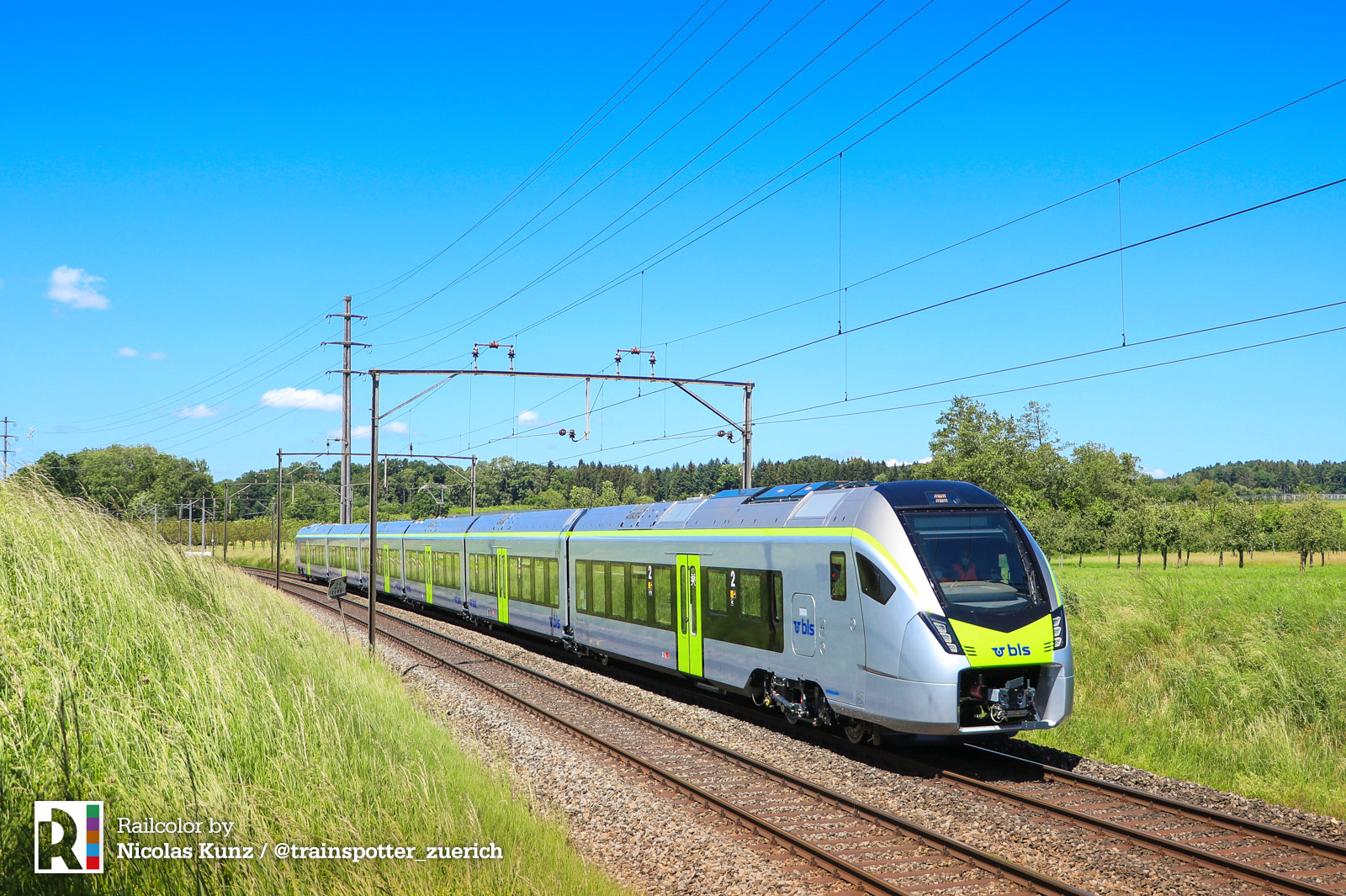 Official presentation coming soon?
Back in February, BLS' intentions were to organize a public presentation of the series on 11.06.2020. It remains to be seen whether the Covid-19 pandemic has affected these plans in any way. The first unit (out of a total of 52 trainsets on order) to be rolled out from Stadler's factory in Bussang was 528 101. Learn more about it in our Expert article below:
[CH / Expert] The new BLS FLIRT en route from assembly to commissioning [updated]