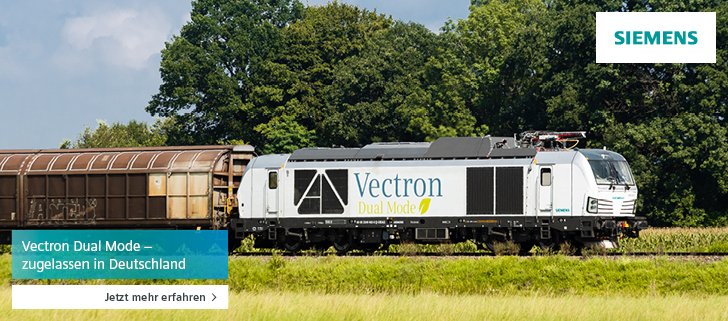 In the west of Switzerland, the number of passenger trains in silver and lime is growing.  Those are the colors of BLS, the operator that once again will expand its network of long-distance services radiating from Bern.  And Stadler Rail is delivering the new trains.
In 2019, BLS started long-distance train services between Bern and Biel Bienne under the InterRegio label (IR65) which are part of an operating contract the operator closed with SBB, which holds the concession for the line. On 13.12.2020, BLS will also get the full responsibility on the Bern – Olten (the 'new' IR17) connection.
Also relevant: With the new time table, BLS will continue running the regional trains between Bern and La Chaux-de-Fonds. However, it will now do so as a subcontractor of SBB, which took over the concession from BLS. The trains will be the new 'IR66' connection.
Resume: BLS is in need of extra trains and Stadler is delivering new KISS (=MUTZ) and FLIRT (=MIKA) EMUs.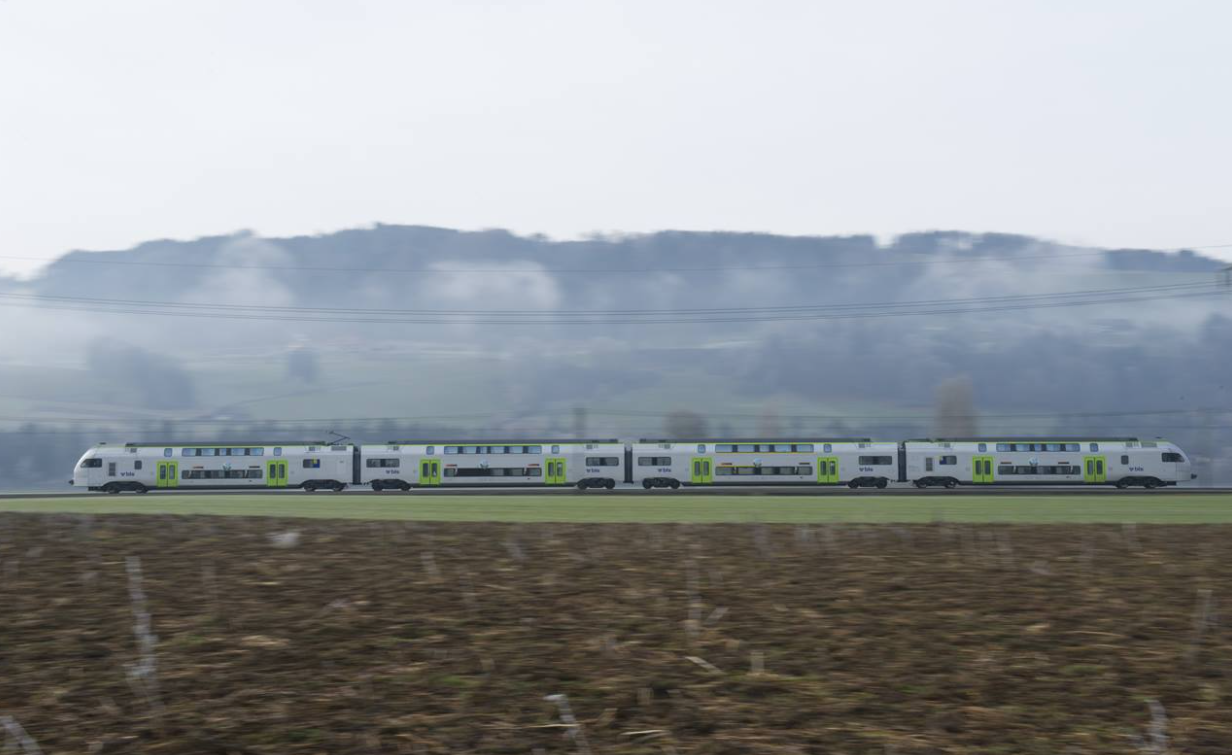 Year of MUTZ
BLS now has eight additional type RABe 515 MUTZ double-decker trains to its disposal which the operator has named 'MUTZ' or Moderner, Universeller TriebZug). RABe 515 032-039 are similar to the KISS EMUs BLS already has, yet have a modified interior set-up more skewed towards long-distance traveling. The first new ones entered service as 4-car sets, but one by one Stadler Rail has been adding extra intermediate cars. In the end BLS will have eight 6-car MUTZs. They will be used for:
InterRegio:
IR17 Bern – Olten
IR65 Bern – Biel / Bienne
The existing fleet of 31 KISS EMUs are used for S-Bahn services:
S1 Friborg / Freiburg – Bern – Münsingen – Thun
S3 Biel / Bienne – Bern – Belp
S31 (Biel / Bienne–) Münchenbuchsee – Bern – Belp
S6 Bern – Schwarzenburg
Spiez – Interlaken Ost region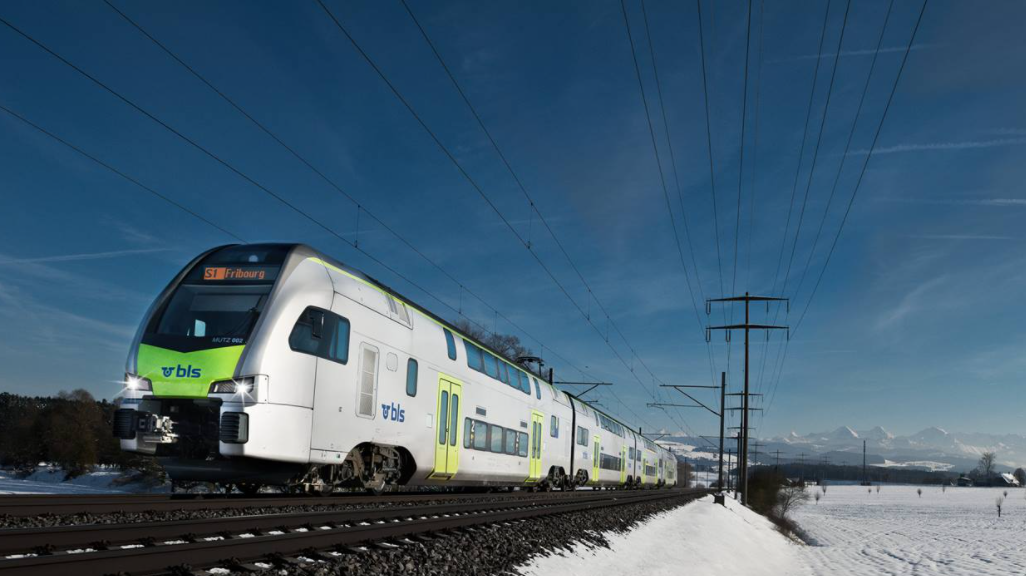 When one name is not enough
Although MUTZ is already a name, eleven of these double-deck EMUs also got baptismal names. Here is the full list:
RABe 515 001 – City of Bern
RABe 515 003 – Düdingen
RABe 515 004 – Ville de Neuchâtel
RABe 515 006 – Köniz
RABe 515 009 – Muri bei Bern
RABe 515 012 – Lyss
RABe 515 013 – Friborg / Freiburg
RABe 515 014 – Interlaken
RABe 515 018 – Langenthal
RABe 515 020 – Schwarzenburg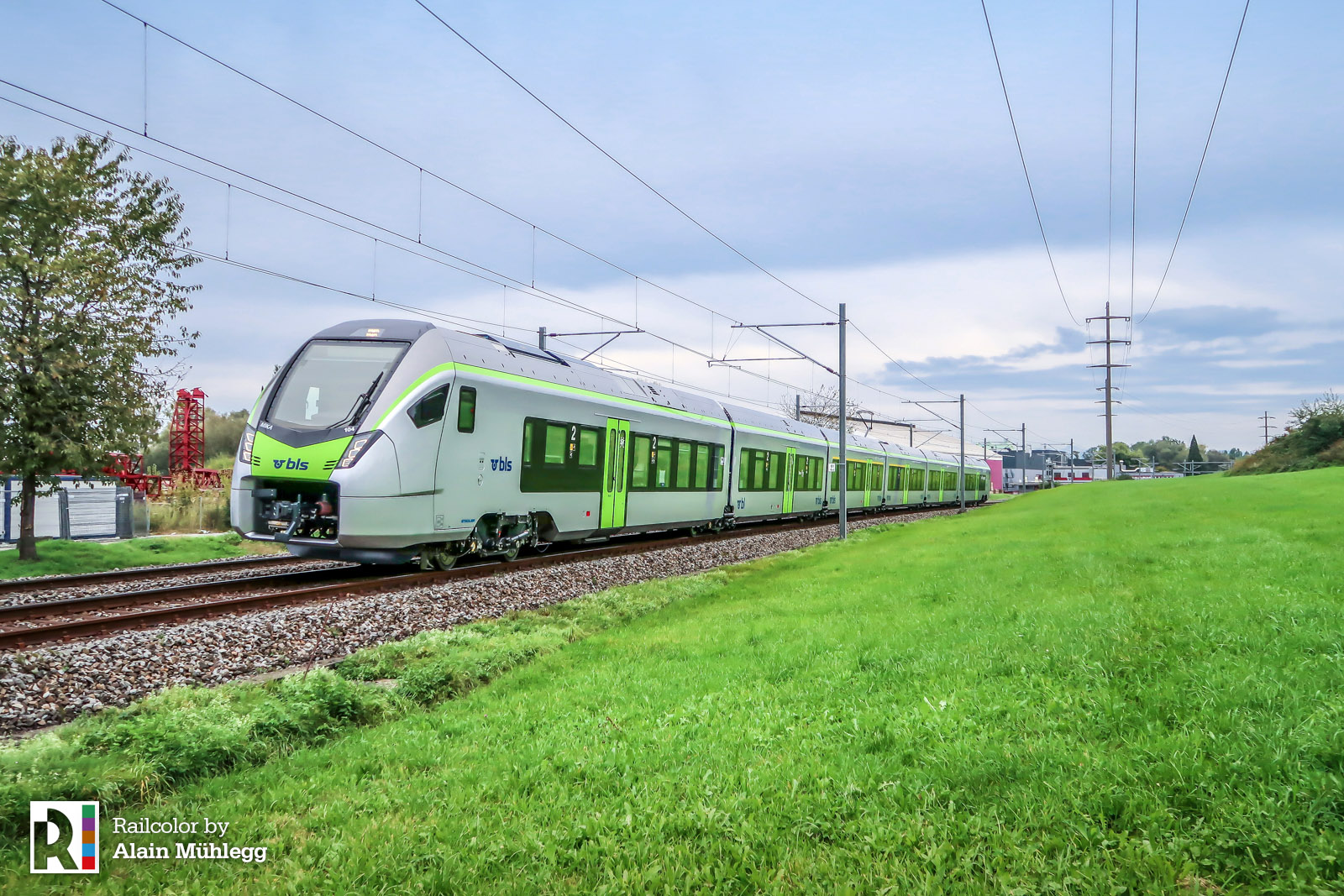 And the year of MIKA
But these are not the only new Swiss-made trains by BLS currently arriving. New Stadler FLIRT units will become a regular sight on the IR66 route connecting Bern, Neuchâtel, and La Chaux-de-Fonds (series RABe 528.1). A different version (RABe 528.2) will alternate on the Bernese S-Bahn lines. The number of FLIRTs will gradually increase to 58, all to be delivered by 2025.
At least five Modern, Innovative, Compact, All-round (MIKA) trains have been seen during tests in 2020. They will enter revenue earning operation in June of 2021. Their scope of operation:
RegioExpress (RE) trains:
Bern–Neuchâtel–La Chaux-de-Fonds (IR66)
Bern–Spiez (and on to Zweisimmen or Brig/Domodossola)
Future Bern–Burgdorf–Konolfingen–Thun
S-Bahn:
Various lines on the Bern S-Bahn such as S2, S4, and S5
Do you want to see how the MIKA train is made in under one minute? Check this video!