It is quite unique, a complete double deck train being wrapped for promotion. On 30.06.2018 ice hockey club SC Bern and its gold sponsor BLS jointly presented MUTZ no. 008 in this black livery.
This article was originally published on 04.07.2018 – updated on 11.07.2018
The result is a train that looks very different compared to BLS' standard design, being silver with green accents. The SC Bern train has a distinctive red 'V' on its front and on the sides a bear pops up here and there. The EMU also sports names of many fans of the sports club.
We thank Michael Krahenbuhl for the picture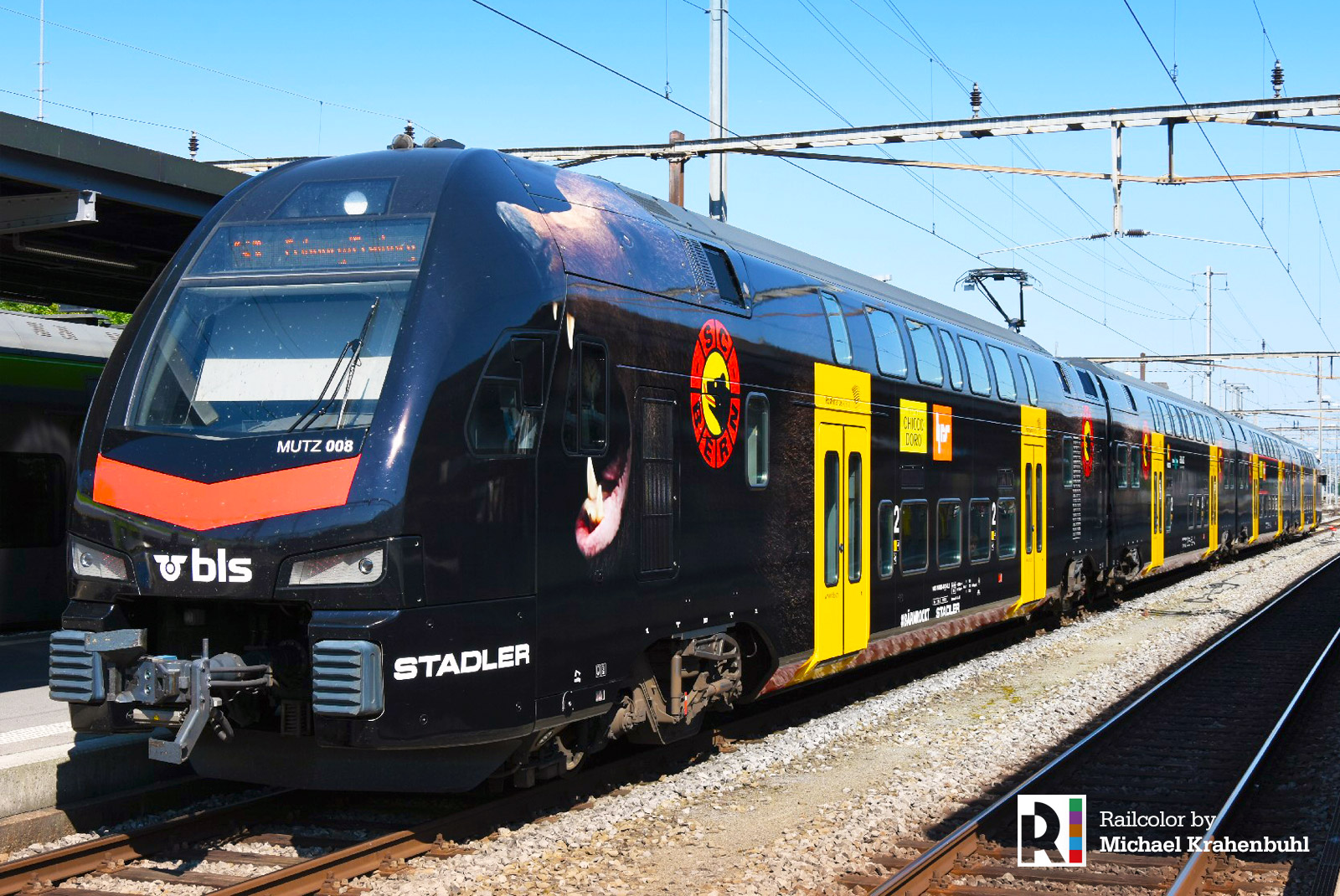 In social media: