On 07.05.2020, Alstom delivered BMU number B 83587/83588, an Alstom Coradia Polyvalent for the french Occitanie region, in the south of the country. This unit is the first SNCF Régiolis to carry the new full red LiO livery.
We thank Mathieu Puech for his gorgeous photograph of unit 83589/83590 during delivery. You can look at Mathieu's other photographs on his Flickr page.
This unit is Occitanie's 22th Coradia Polyvalent. The region has 19 B 83500s (suburban/regional BMUs) and three B 84500 (regional BMUs). The 84500s were previously used for Intercités services, SNCF's intercity offering.
Coincidentally, B 83587/83588 marks a new milestone for Alstom and SNCF; it is indeed the 300th Régiolis train delivered to France, with 61 more to come, until more units are ordered.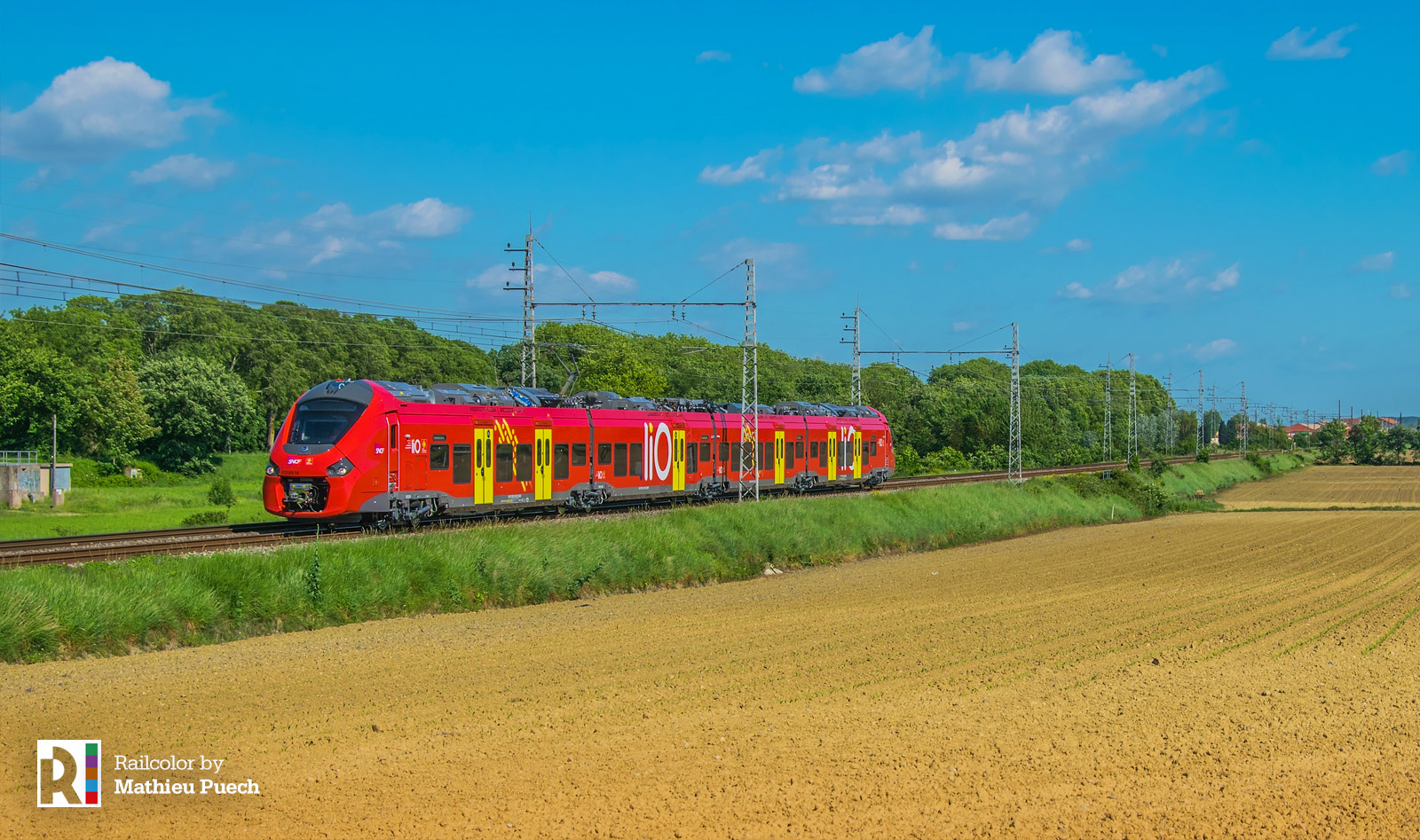 LiO (Lignes intermodales d'Occitanie) is the brand name that the Occitanie region uses for its public transport network, covering regional coaches and trains. The first train to display the branding was a Bombardier Omneo double deck EMU, unit number Z 56383/56384, which we talked about last year when it first displayed its red-based colors, in a livery that looks very different to that applied to this new Coradia.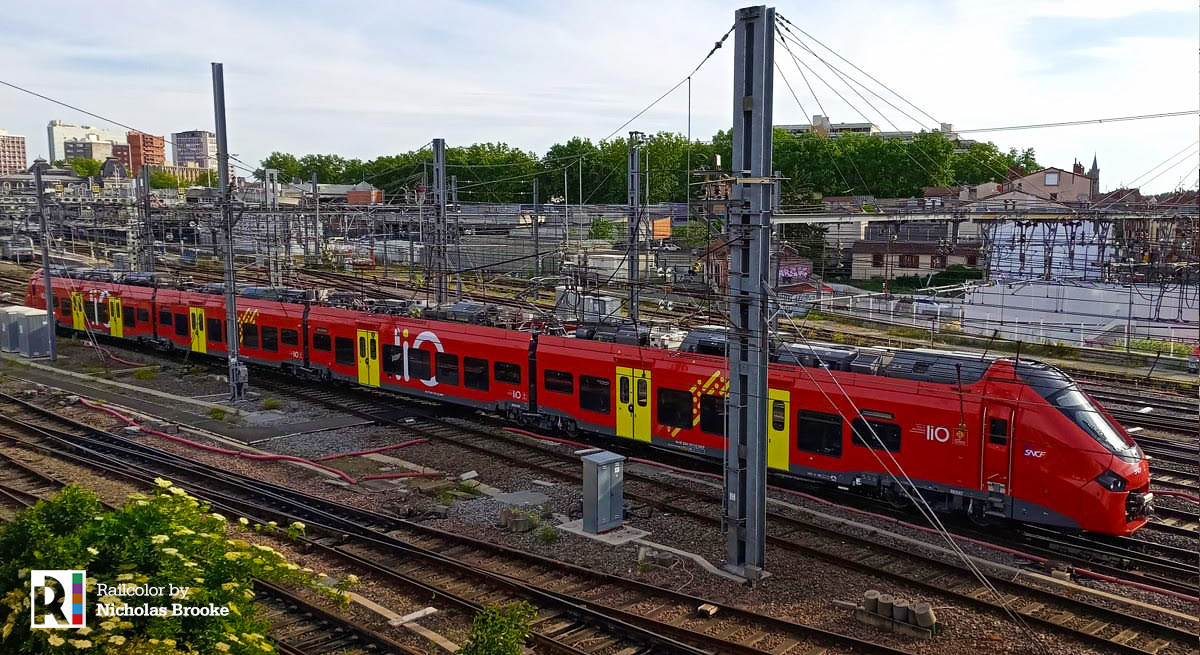 Later, two of the three B 84500s (units 84695/84696 and 84699/84700) displayed that same silver and red "LiO light" livery. It is not known yet whether the Omneos and the B 84500s will also have the newer allover red and yellow livery or not.