Last summer, we showed you the TER Regio 2N in the new colors of the French region of Occitannie. Now, the Coradia Polyvalent debuts with the red-silver LiO livery.
We thank Christophe Masse for sharing his nice picture of 'Le Cévenol', seen in Boucoiran, while on its way to Nimes. The bi-mode unit he caught is numbered '84695 M' and the contrast between it and the architecture at the station is really striking; a truly remarkable sight mixing future and past: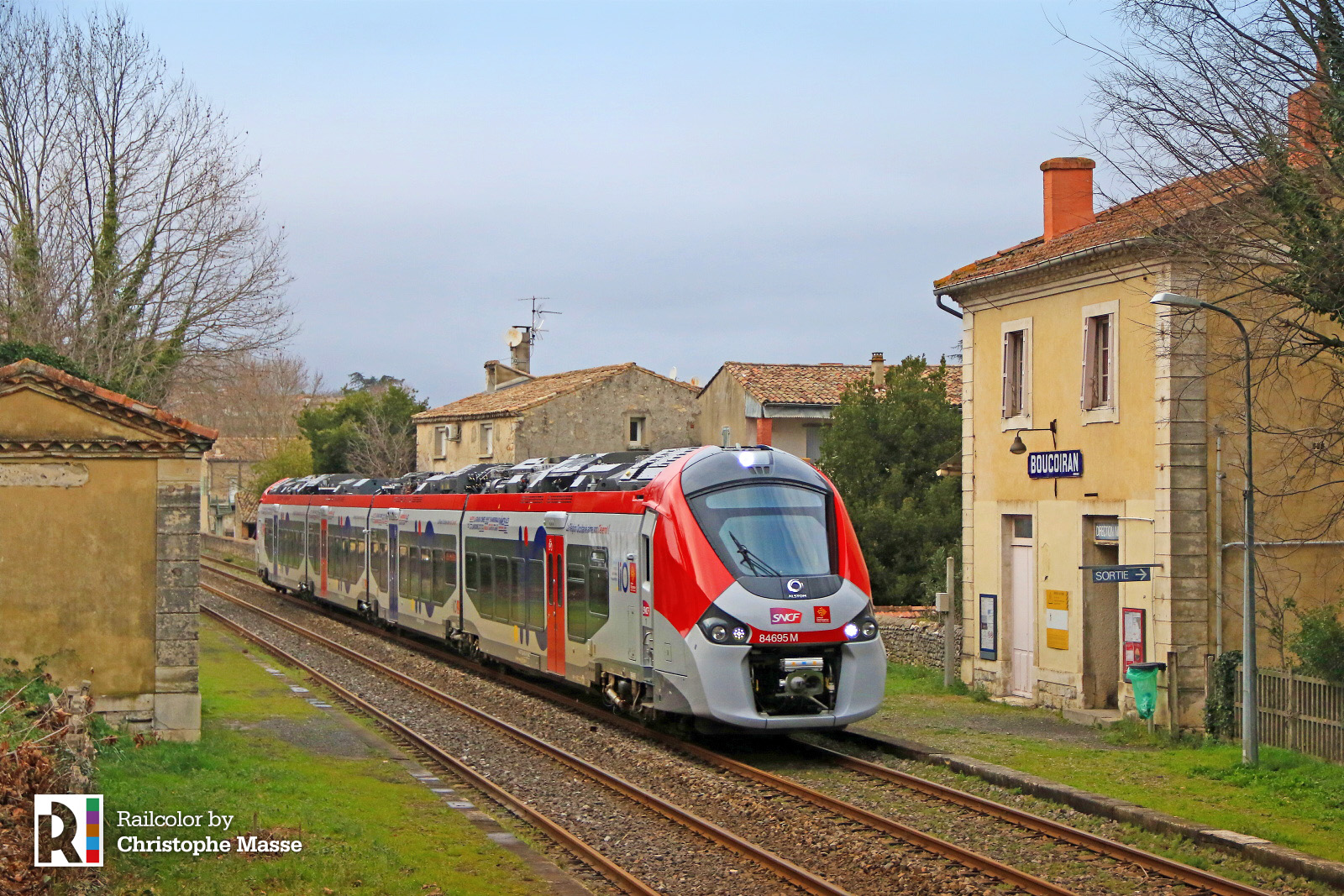 About 'Le Cévenol'
'Le Cévenol' is the name of an SNCF passenger train which was launched back in 1955. Originally, it was linking Paris to Marsellie via Clermont-Ferrand on a daily basis. As the years passed its route got shortened and, eventually, in 2018 it became a TER operated-service between Clermont-Ferrand and Nimes.
Social media
? La nouvelle rame #liO du #Cevenol est sur les rails !
La #Région s'engage pour le maintien d'une desserte fine du #territoire afin de faciliter la #mobilité des usagers
? 18 rames, ➕ grandes et ➖ polluantes, vont être déployées en #Occitanie ➡️https://t.co/t5dofvcssu pic.twitter.com/Z2pTqaMdTE

— Région Occitanie (@Occitanie) January 27, 2020