Railcolor News has been closely following Captrain España's fleet re-branding, with the CAF Bitracs in focus, but also diesel transformations included.
We thank Alejandro Martín Medina and @via_muerta for sharing their pictures with us. This article was originally published on 29.04.2020 – and updated on 05.05.2020. Scroll down to see the update.

Originally, they were wearing a different shade of green. 601 001 was the first one we saw with a changed appearance. Now, we have 601 006, sporting the clean, lime/white livery of Captrain España. The picture below shows the rebranded locomotive stabled at Guadalmez-Los Pedroches station in Spain, as seen on 21.04.2020. The blue diesel on the right is Traccionrail Azvi's 319 335.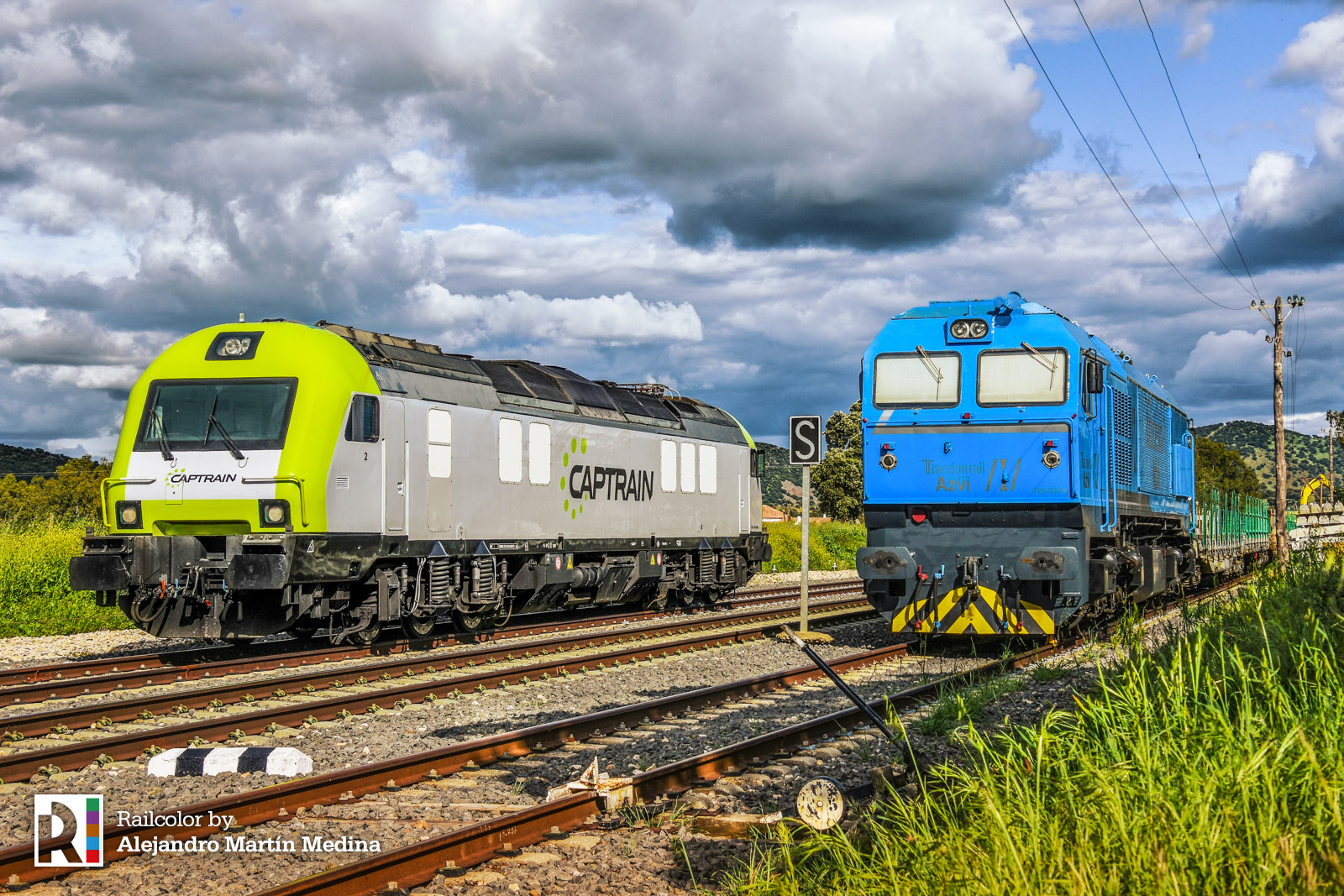 Update 05.05.2020
Let's rewind back a bit to the beginning of March when unit 601 005 was seen passing through Palencia with a steel coil service running between Trasona and Sagunto: