As planned, Captrain España is moving forward with the application of its corporate branding to its fleet. In 2019 the first Bitrac got the lime/light grey standard design, now a first (and second) Euro 4000 has its turn. The 6-axle diesel locomotives became part of Captrain España's after it took over all activities of Spanish operator Comsa Rail in 2018.
We thank Arturo Samaniego for his pictures from Constantí works, the head-depot for the Spanish operator, which were taken before the re-introduction of the locomotive in revenue service. We first published this article on 16.03.2020 and corrected it on 18.03.2020. With the help of Captrain España the company's fleet list has been extended/corrected. And on 25.03.2020 we added a nice video showing 335 003 in action.

Update 25.03.2020: 335 003 comes next

A second Euro 4000 has made its official appearance, sporting the Captrain livery. This time it's 335 003, and thanks to Ramiro Ordobas Faro we bring you a video of the locomotive in action with its first service from Zaragoza to Barcelona:
Check out Ramiro's YouTube channel – Aragon Rail – for more train videos form Spain.
Our original post from 16.03.2020 begins here:
Until recently, only two Bitrac electrics had received stickers with the new livery, 601 001 and 601 005, but on 13.03.2020 at Captrain's Constantí works in Tarragona a new locomotive type got the white and lime-green corporate design: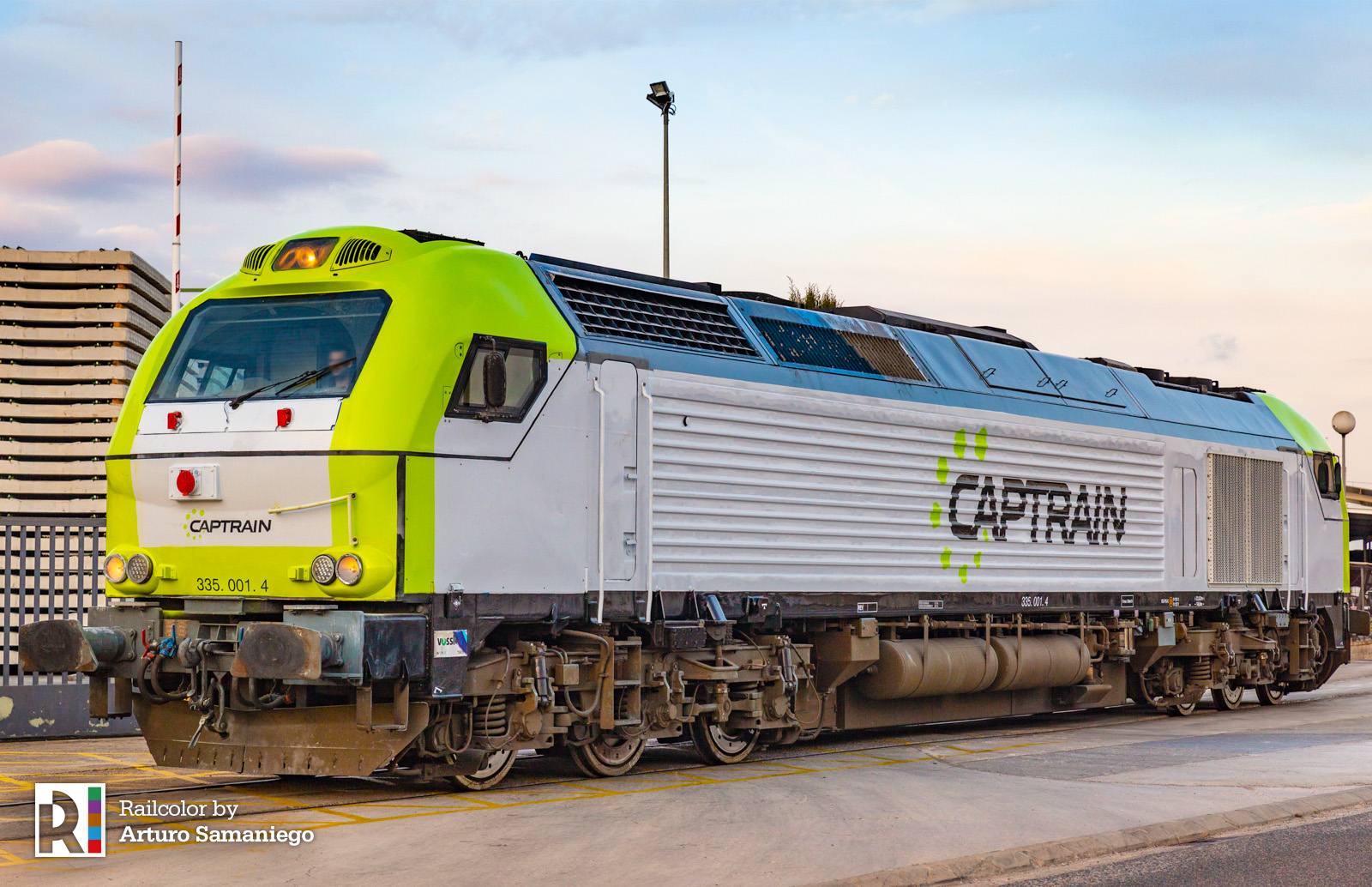 335 001 is the first Vossloh Stadler Euro 4000 to sport the livery. Plus, a third CAF Bitrac has joined the club: this is 601 007: