Railcolor News recently showed you 335 001 wearing the lime-white livery of Captrain España. We knew that the second Euro 4000 from the fleet in a new design was 335 003, today we show you an image:
We'd like to thank Jonander Amas for sharing his nice image with us.
On 24.04.2020, the locomotive was spotted in front of the workshops in Miranda de Ebro in Spain. In fact, both the Renfe electrics behind it and the broad-gage (1668 mm!) are nice details possible to catch only in Spain: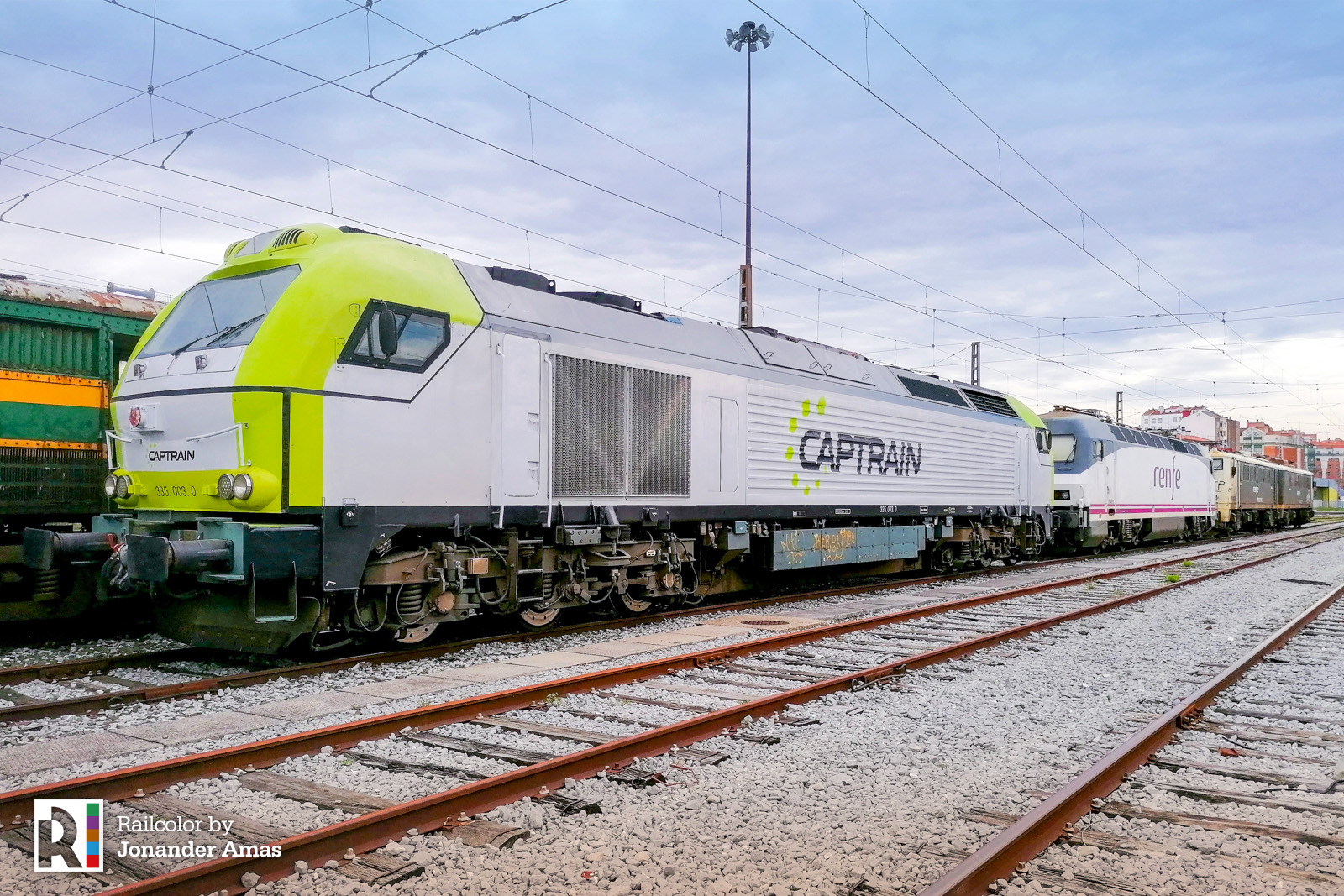 As for the purpose of 335 003's visit to this specific workshop in northern Spain, we have the answer: it was waiting for its revision.
Captrain's Euro 4000s on Railcolor News
For a full and up-to-date list of all the Vossloh Stadler Euro 4000 action going on at Captrain España, make sure to pay a visit to our recent Expert post (a fleet list is also included):
[ES / Expert] The first (and second) Euro 4000 in Captrain livery [updated x2]