It was only a month ago when we got a good glimpse at the #NewAcela for Amtrak. Now, what appears to be a second trainset has been released from the workshops. And it is different. Design-wise.

We thank Bill Christian for letting us feature his nice pictures in this article. Make sure to visit his Flickr profile for even more images, showing the transportation of the train.
On 17.03.2020, a different Avelia Liberty trainset passed through Taylor Pennsylvania on its way to Philadelphia. This unit is sporting the full livery design, as seen in the original design impressions for Amtrak's new Acela: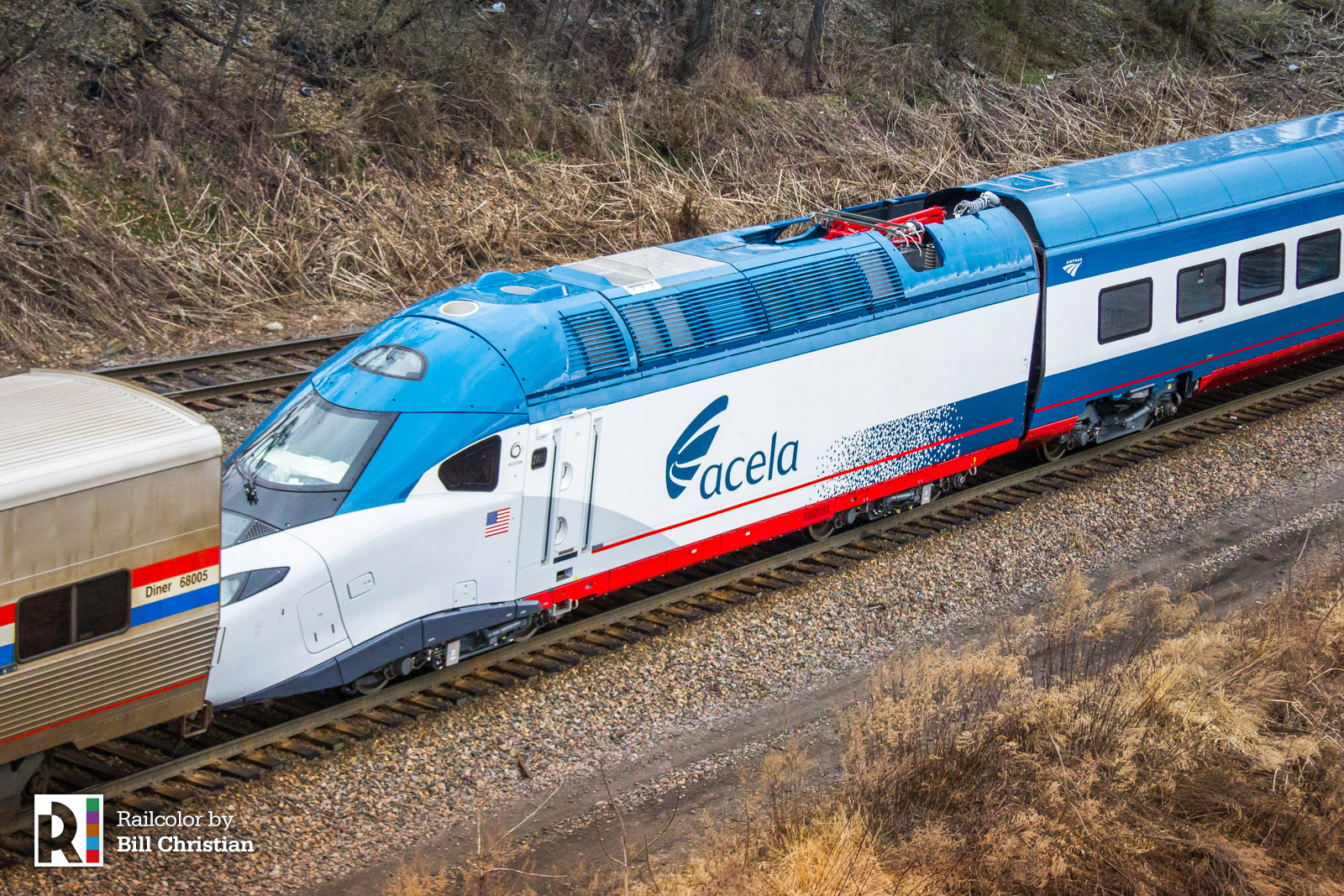 But what do we mean with that? Well, earlier on, we observed that the first train was missing some specific design elements in its livery. That's right, focus on the thick blue stripe that goes across the entire train. Previously missing on power-car 2100 (below), it has now appeared on power-car 2103 (above), introducing and 'noise-based' gradient, eventually transitioning into pure white, thus leaving space for Acela's logo to be positioned.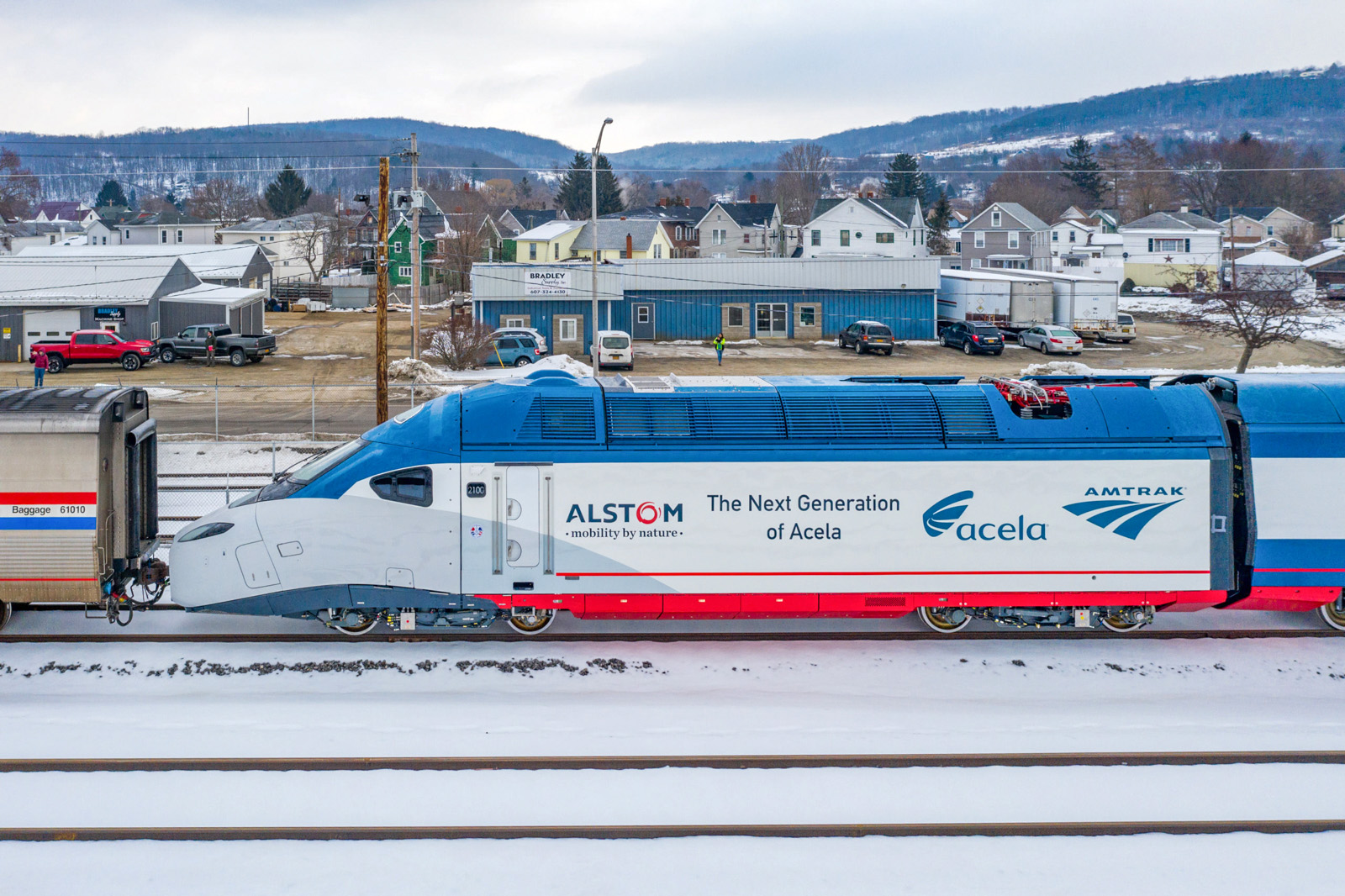 But that's not all. The same motif has been also introduced on the sides of each of the car's door. The picture below shows the entire unit 2102-2103: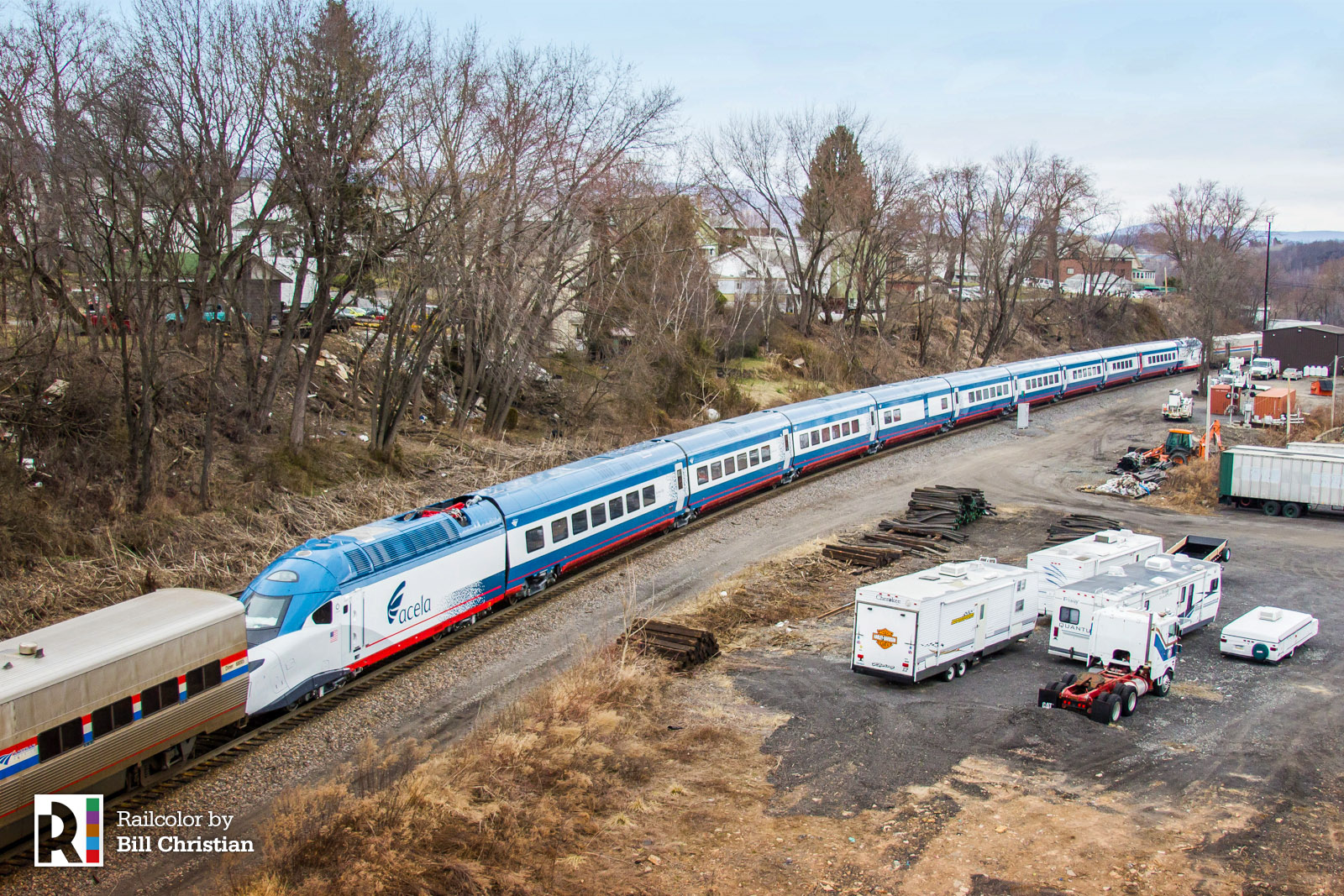 A total of three Amtrak P42 diesel locomotives were used in the transportation – two in the front (units 112 and 38) and one helping in the back (unit 104).
With a total of two Avelia Liberty EMUs outshopped now, we can't wait to see them running on their own. Stay tuned for future updates.