Amtrak has revealed the interiors on its future Alstom Avelia Liberty trains. 28 nine-car sets with a maximum speed of 257 km/h (160 mph) are on order. This new Acela Express fleet is scheduled to enter service on the Northeast Corridor (NEC) in 2021 and 2022.
Amtrak: "The interiors will feature spacious and smooth leather seats, with integrated in-seat lighting and personal electrical outlets and USB ports. Each seat will be equipped with dual tray tables providing customers with a large and small table option.
To assist customers as they move throughout the train, handles have been integrated into the seatbacks. Customers will also experience a high-tech onboard information system, with six LED screens in each train car that provide real time information such as location, train speed and conductor announcements.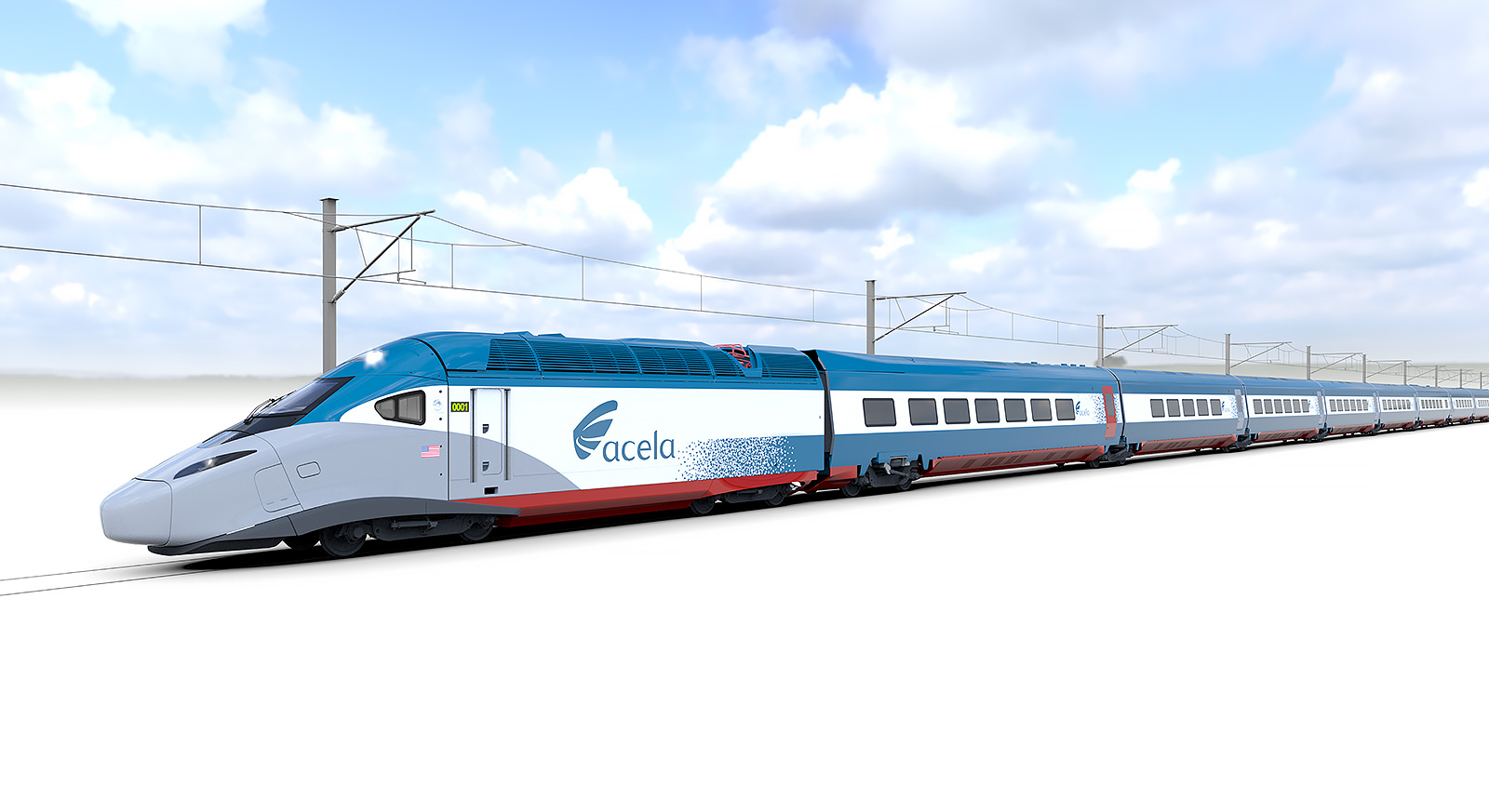 Other enhancements include Wi-Fi, an advanced seat reservation system that easily distinguishes seat availability, streamlined overhead luggage and spacious ADA-compliant restrooms with a 60-inch diameter turning radius."
The new trainsets will accommodate 386 passengers, an increase of nearly 30 percent compared to the current fleet. A prototype train, now in production at Alstom's manufacturing plant in Hornell, New York, will be ready in 2019.