Remember that special-themed MRCE Vectron which was in the spotlight during the Locomotive Workshop Rotterdam (LWR) opening in the Netherlands? We do, and since its first gig in November 2019 the locomotive has remained hidden. Now, it re-appears:
A fresh scenic picture from the Netherlands shows MRCE's X4 E-717 pulling a container shuttle through the municipality of Helmond. The train is currently being operated by German company boxXpress, normally known for its white-blue livery.
We thank Arnold de Vries for the nice picture. He makes excellent photos and was one of the first to catch the new MRCE>Raillogix Vectron with his camera.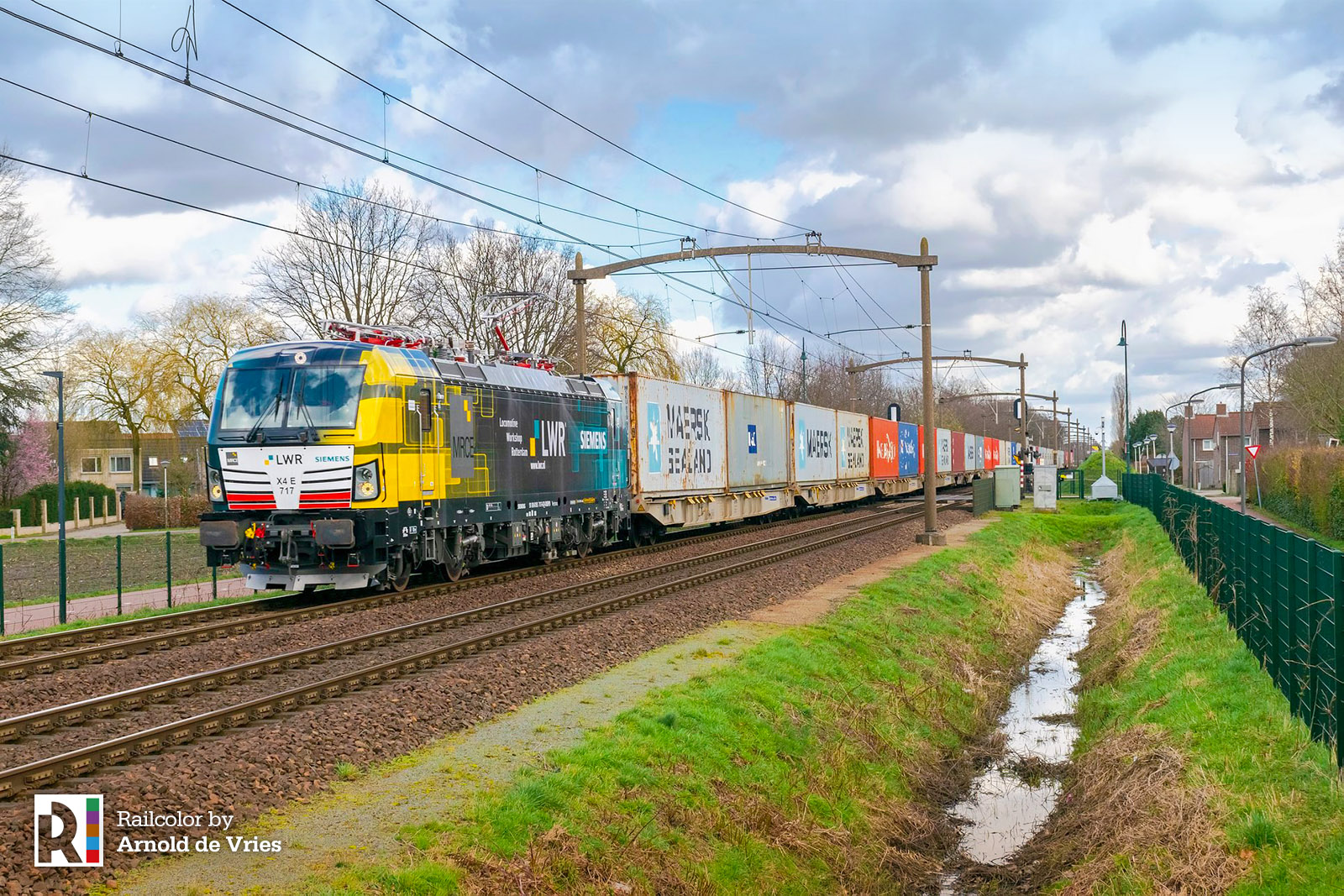 The MRCE 'non-standards'
Looking for a comprehensive list of all non-standard-liveried MRCE locomotives? Look no further, it is already here on Railcolor News for Experts.