Did you notice? Since the introduction of its second batch of Vectron locomotives, SBB Cargo international is operating such machines through to Rotterdam. The operator from Switzerland is strengthening its position in the Netherlands, and opened a local office to manage the direct relations. To celebrate this development there is now a specially designed locomotive. These are the first images of Südleasing > SBB CI 193 525 which we have nicknamed 'the Hollandpiercer'.
Pictures: Henk Zwoferink Photography – Trim design / Styling: Railcolor Design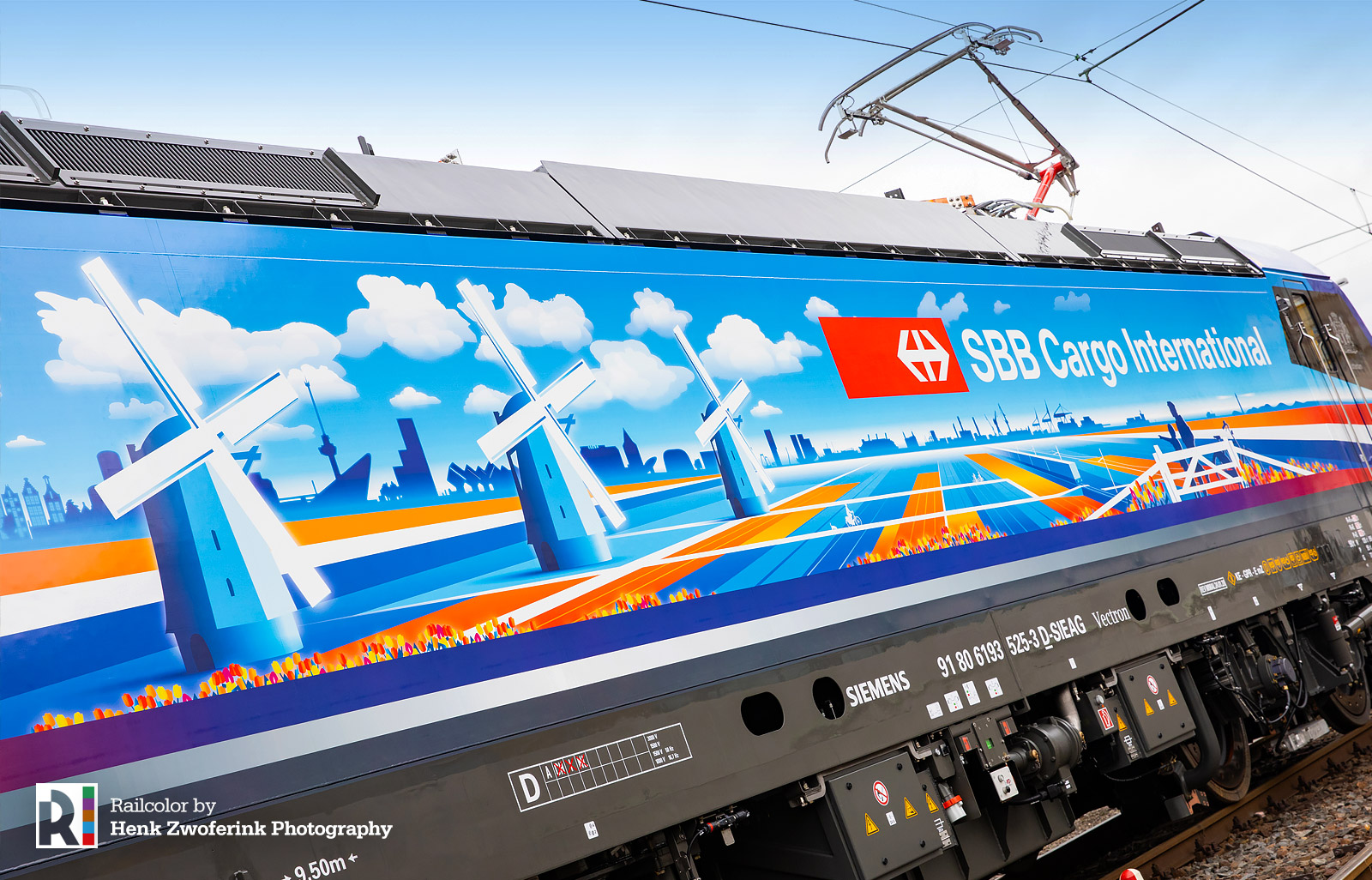 SBB Cargo Nederland BV
It was December 2019: SBB Cargo International announces the start of its new daughter-company SBB Cargo Nederland BV, lead by Freek Hilkemeijer. Since then several freight services connecting Rotterdam (NL) with Italy, the Alp region and Germany are operated entirely under SBB CI's own responsibility, reducing the company's dependence on external companies, while strengthening its cooperation with its long-term partners and shunting service providers.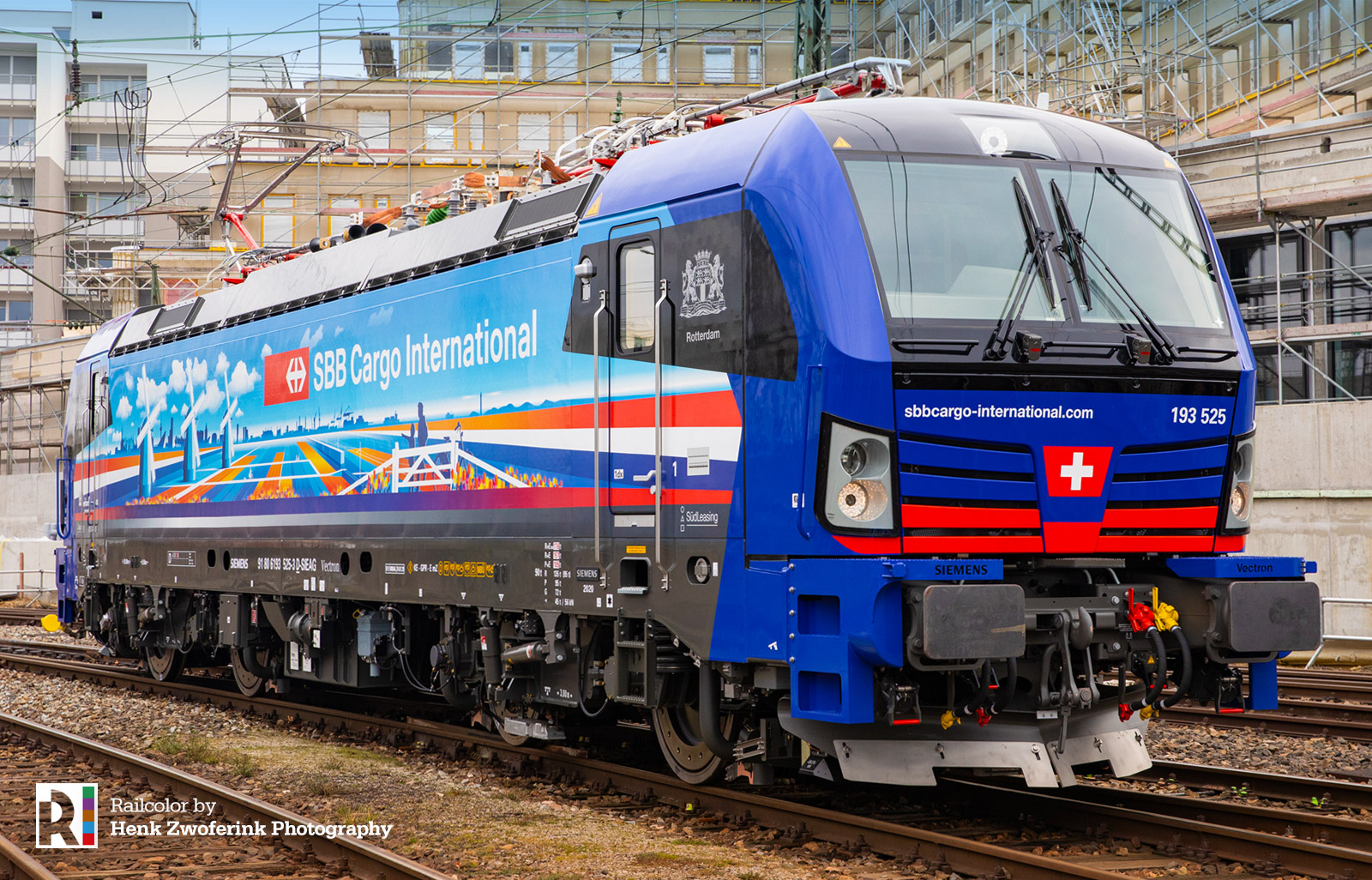 A colorful family
193 525 will be delivered next month and it is locomotive no. 10 from a batch of 20 currently under delivery to Südleasing and SBB Cargo International. These machines are authorized for commercial operations in Italy, Austria, Switzerland, Germany, and the Netherlands. Every machine is named after a river in Europe, and gets a tailor-made logo. 193 525 will be the only exception to this rule: it is named 'Rotterdam' and sports a stylized version of the city's coat of arms. A complete (so far) list here.