Rivers instead of cities. A22 instead of A16. Blue instead of red. The first two locomotives of the second generation of Vectron for Swiss international freight operator SBB Cargo International have entered revenue earning service. 
We thank Thomas Gass, Daniel Schärer and Michael Goll for their contributions.
After spending some days in Karlsruhe for training purposes, we now can show you the first pictures of the brand new 193 516 'Aare' and 517 'Adda' with a freight train: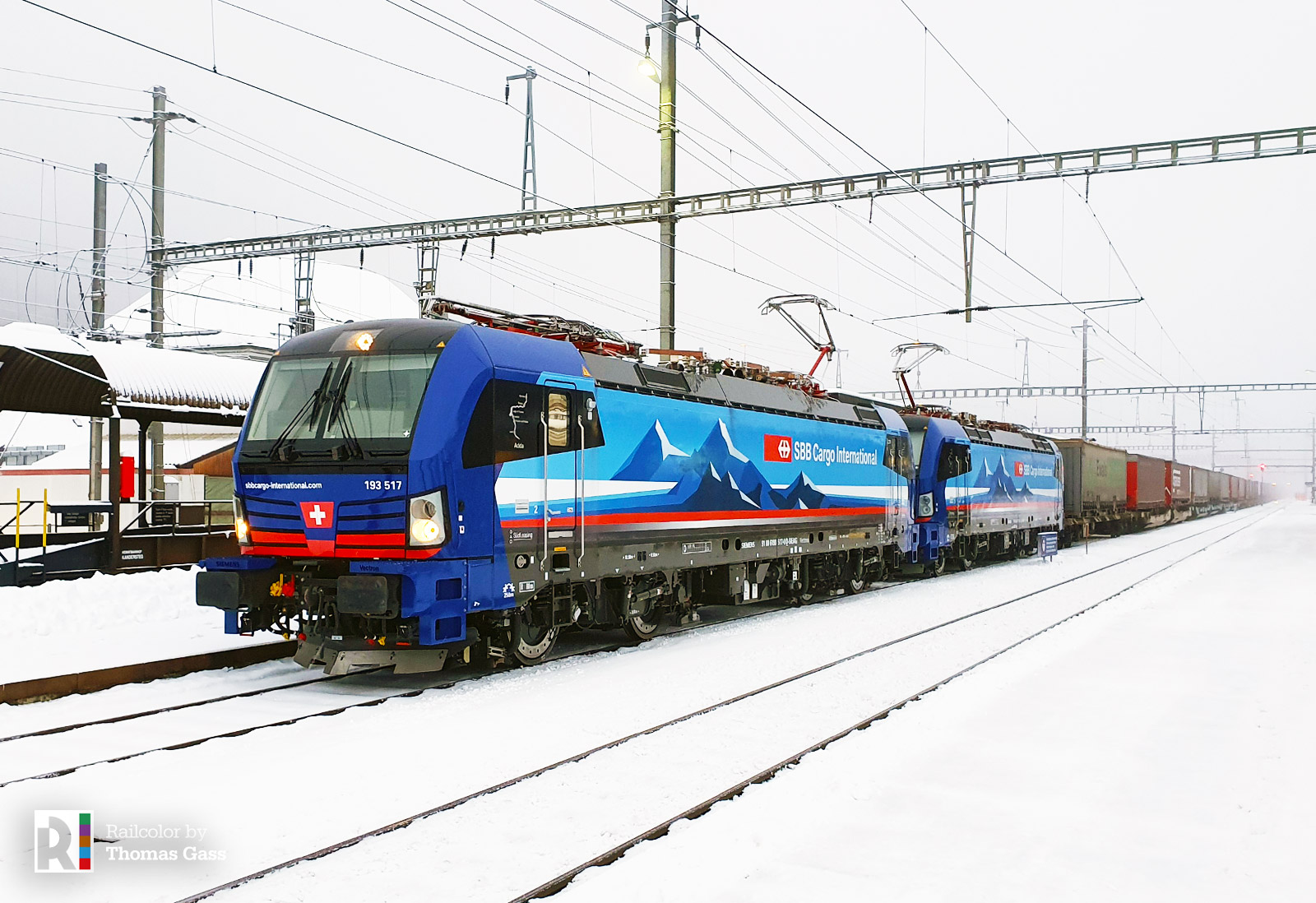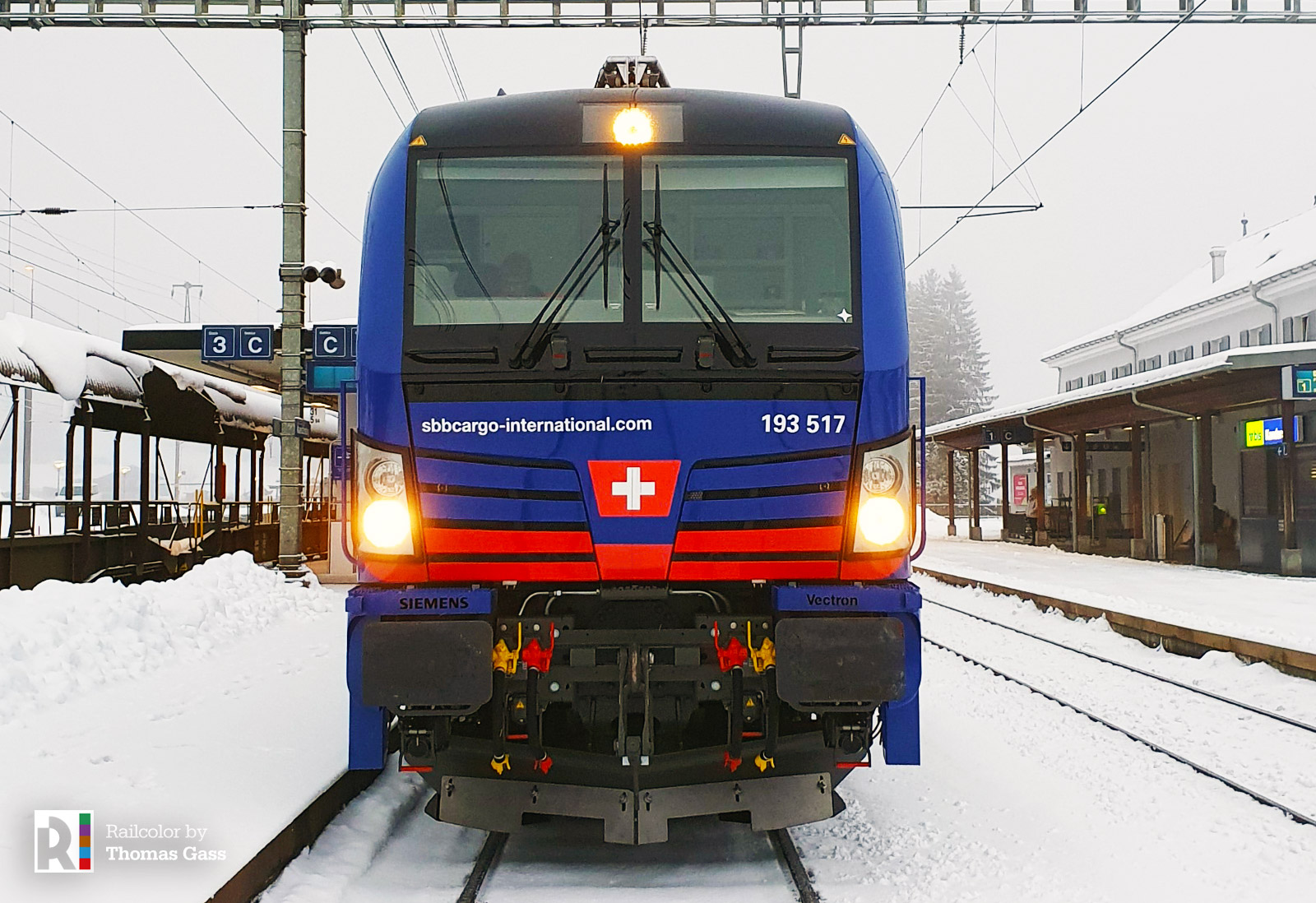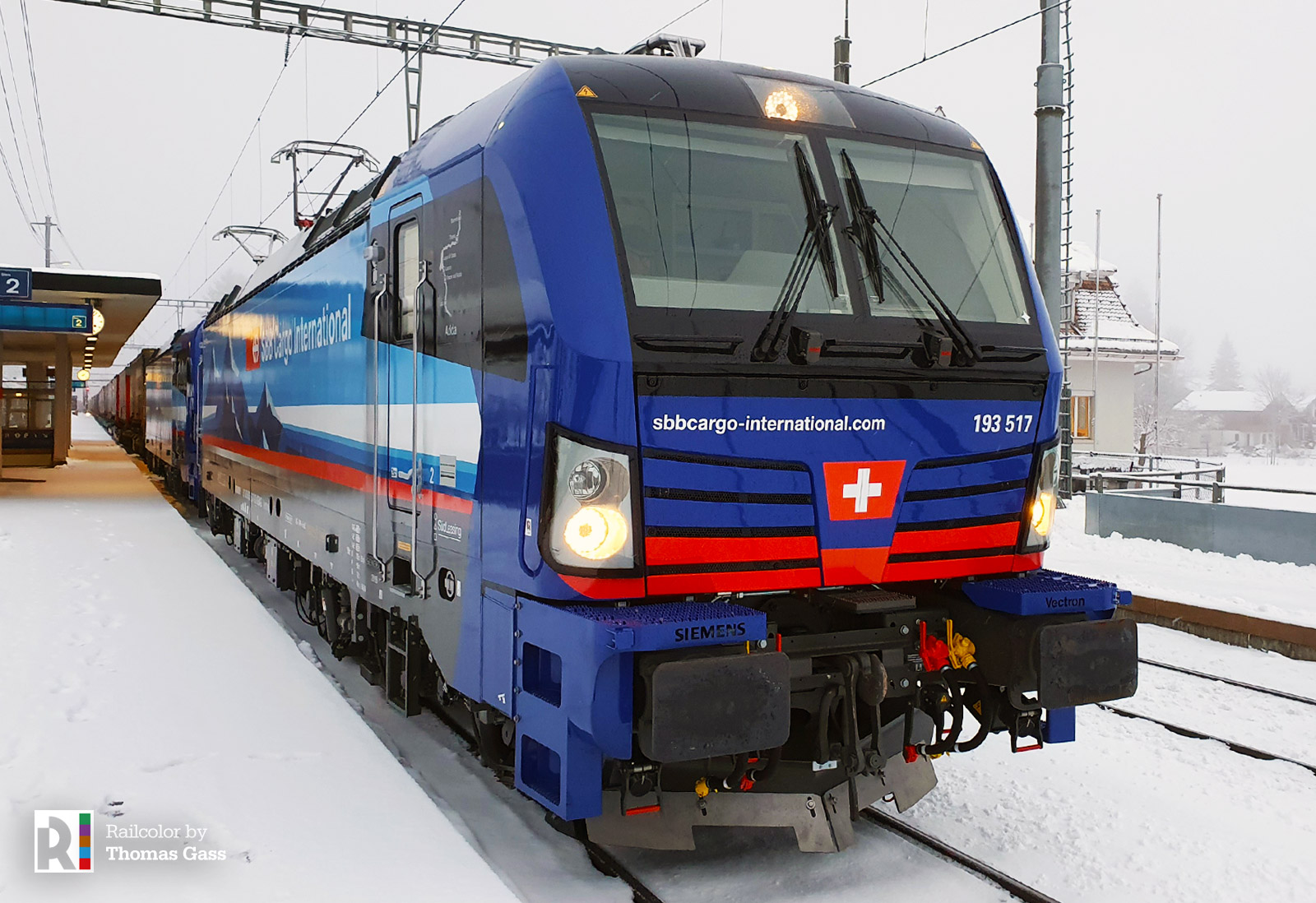 A few days earlier, both machines arrived in Karlsruhe together: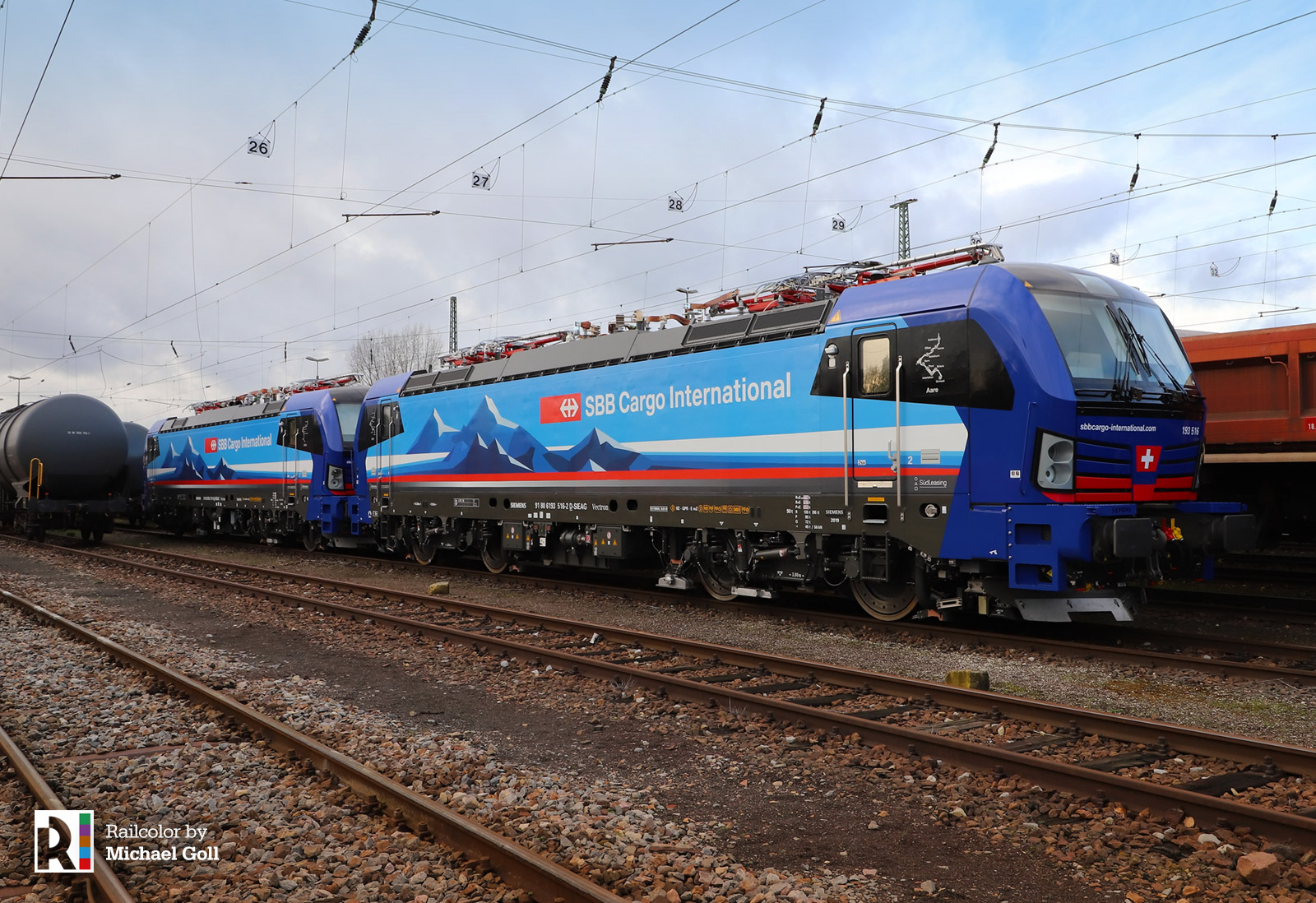 About the design
We were honored to finish another project for SBB Cargo international. In 2017 we developed the trim for the first 18 Vectron locomotives for the operator. Now in 2019, it is already time for the second batch of 20. The starting point was blue, instead of red, and we strived for maximum familiarity between the two batches: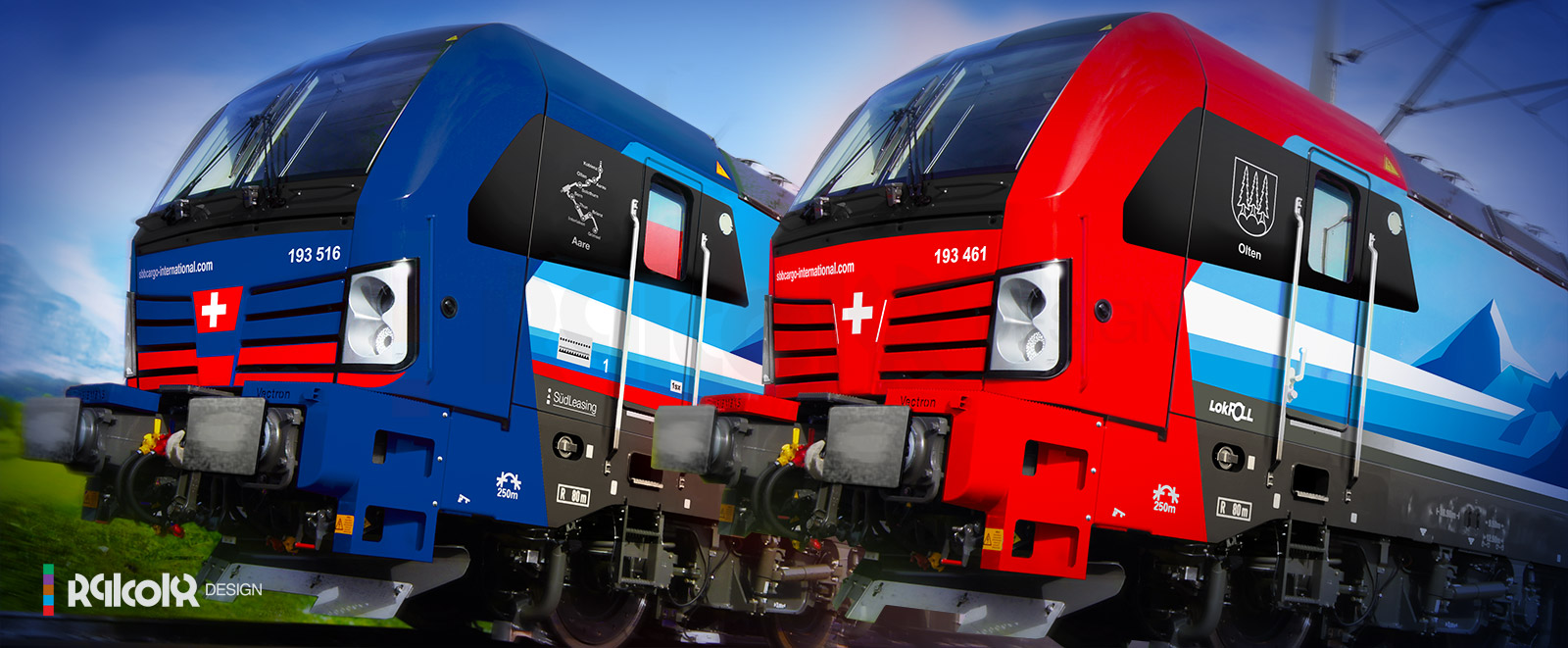 The 20 new machines again get a custom-designed 'logo' that goes with the name of the locomotive. This time rivers in the Netherlands, Germany, Switzerland, and Italy are being selected. This new batch will include several 'special designs' that will be revealed in 2020.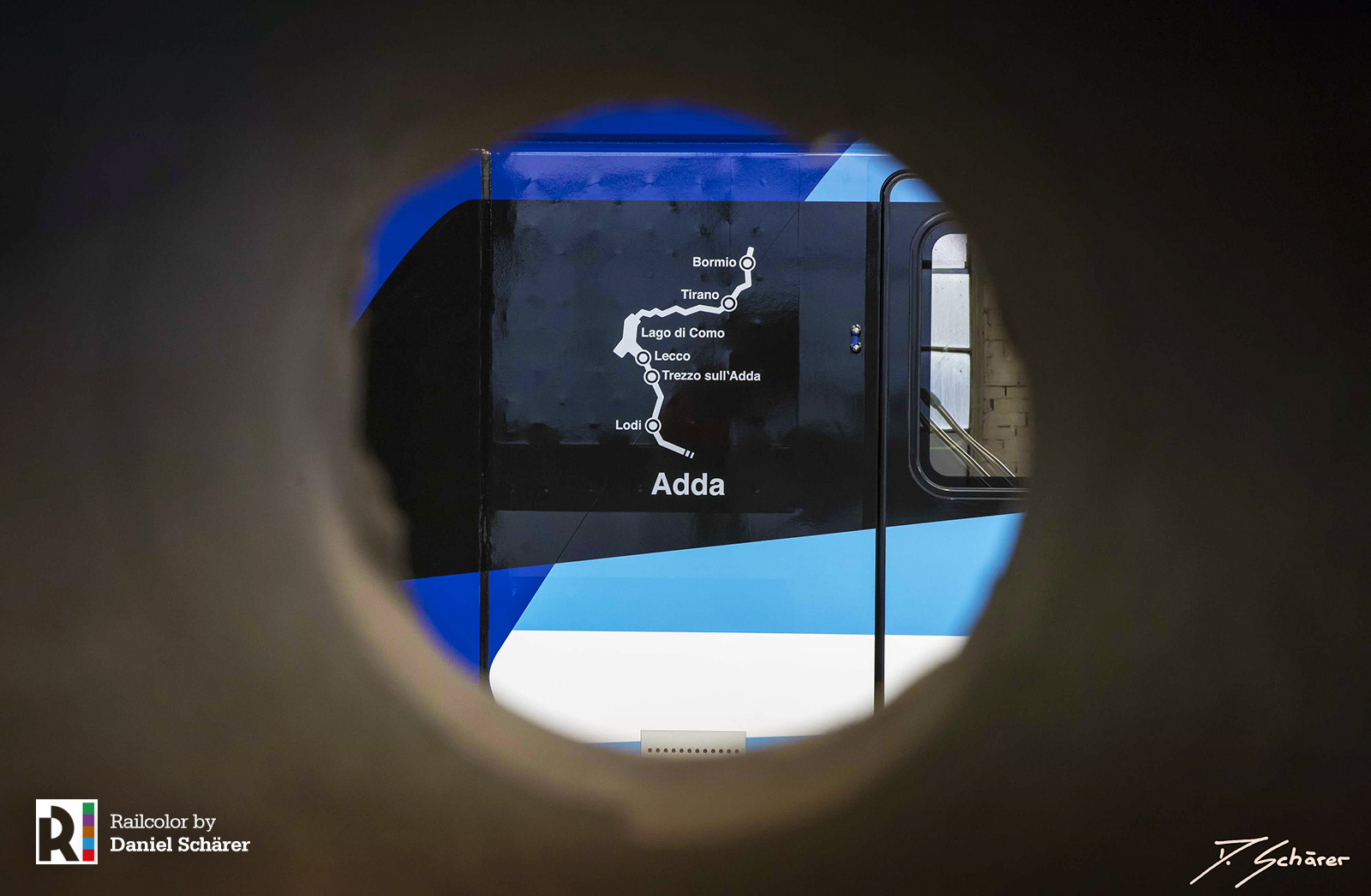 In social media: