This article was first published on 26.01.2020 and update on 05.02.2020. We thank Ludwigsfelde_train and Christopher Kavassy for their images:
Update 05.02.2020 – DB decided to present an ex-Westbahn train officially, on 05.02.2020 in Berlin. Set 4111 on its way: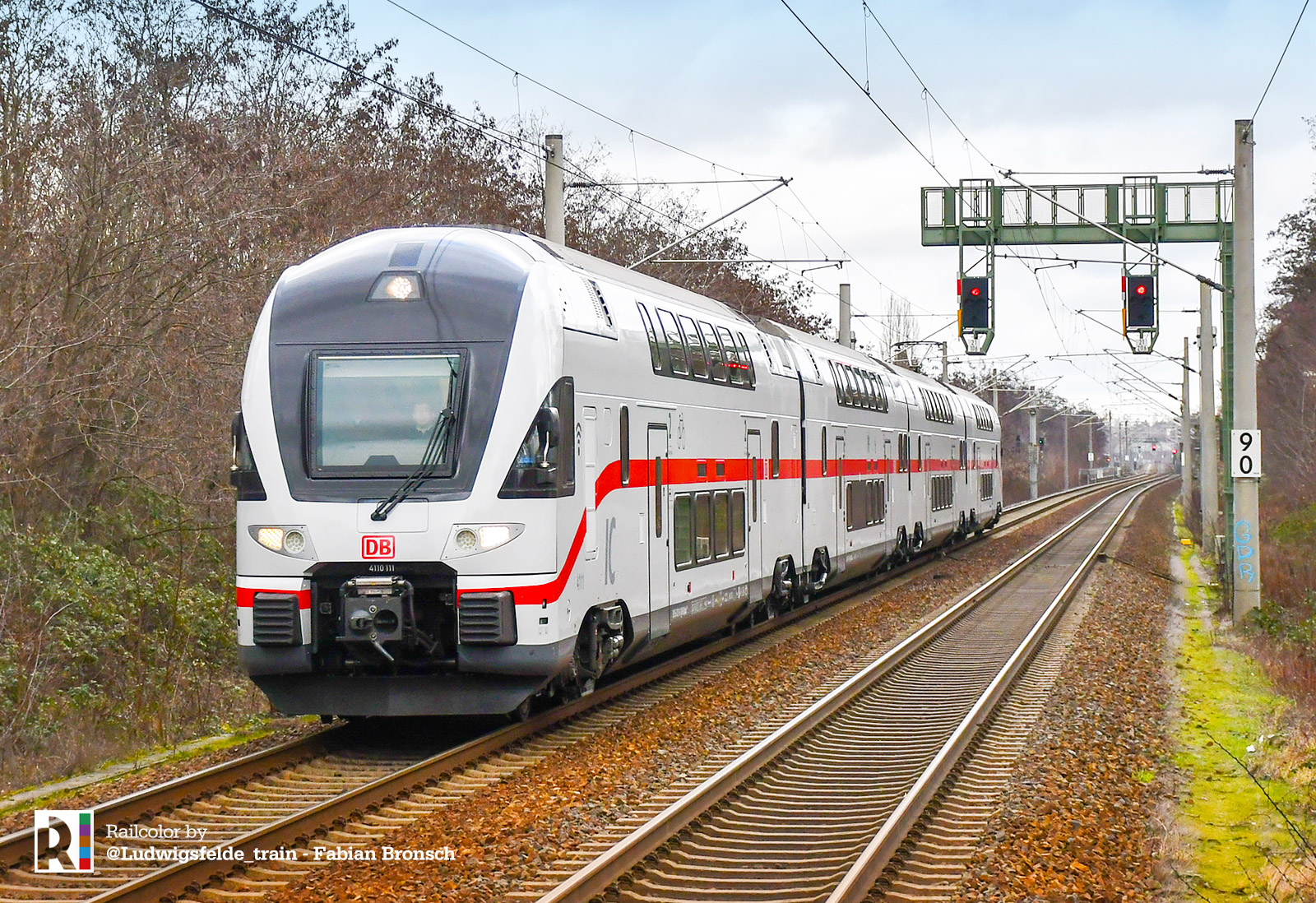 We bring you more pictures, this time from Austria, where Christopher Kavassy managed to capture two units from the fleet wearing the two liveries – Westbahn's and DB IC's:
At the same time DB shared pictures from the interior of the revamped trains:
Original post:
Set number 4109 – this is an ex-Westbahn-KISS double-deck train in the livery of DB Fernverkehr. 4110 009 is the first train we see in light grey, dark grey, and the well-known red banner. The train has all the new DB-icons and as branded as 'IC'. The window areas got a black mask.
This unit is the first of a batch of nine that belongs to the second generation of KISS trains that was delivered to Westbahn. Read more about the background of this project:
Christopher Kavassy caught the trains on its way from Wien-West to Wien-Jedlersdorf on 24.01.2020: