Tomorrow, on International Women's Day, DB Fernverkehr starts using its 'new' IC2 trains in revenue earning service. We talk about the refreshed ex-Westbahn KISS double-deck trains that Deutsche Bahn acquired at the end of last year. The 4-car sets, numbered in the 41xx range, will be used on one route: Rostock (Ostsee-coast) – Berlin – Dresden. A train will run every two hours, sixteen services per day in total. 
The direct service was introduced in December 2019. It takes around 2 hours to go from Berlin to Rostock, and As of tomorrow, the KISS-trains will replace the loco-hauled IC1-sets. Today, two '4100s' are named, one in Dresden (4114 – "Dresden Elbland")  and one in Rostock (4117 – "Mecklenburgische Ostseeküste"). After the ceremony, they ran to Berlin.
Interesting is that these trains will also be used for an additional night train, connecting Rostock and Berlin with Leipzig, Nürnberg, and end station Vienna. A single trip takes around 14 hours. The KISS-IC2-trains need to go to Vienna for service and maintenance anyway, so Deutsche Bahn decided welcome passengers during these runs.
Fabian Bronsch alias @Ludwigsfelde_train caught the 4114 in Ludwigsfelde today, on its way from Dresden to Berlin. Note the text above its front window: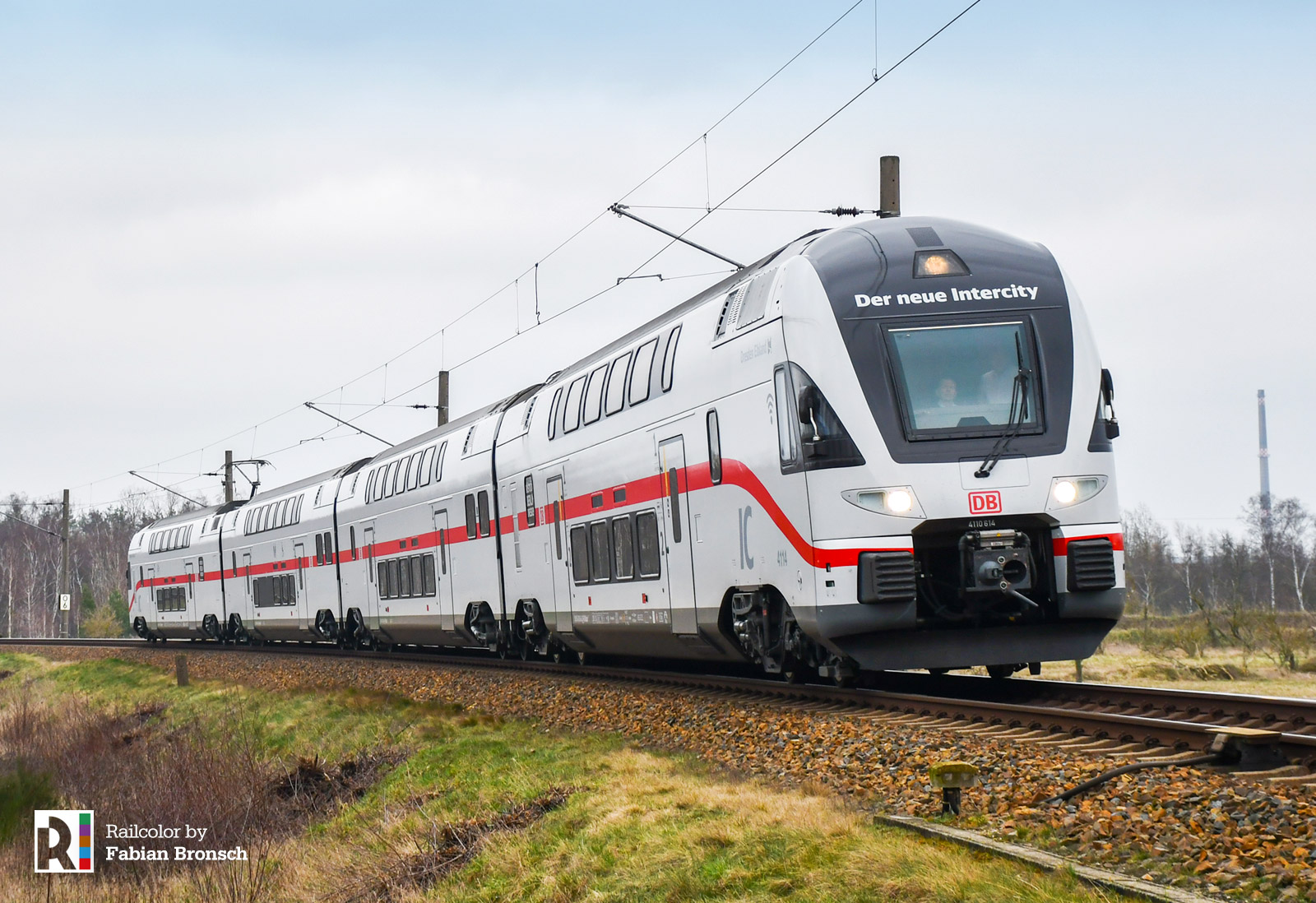 Update 09.03.2020: the DB KISS trains in Vienna: