On 16.01.2020, one of ČD's recently acquired second-hand Stadler GTW units was seen making its first tests in the Czech Republic. The DMU successfully passed a series of dynamic trials on the section between Lysá nad Labem and  Všetaty. 
This article was originally published on 16.01.2020 and update don 18.01.2020 (video added):
Update 18.01.2020
Video
ČD brings us a nice drone video, showing the Stadler GTW in action:
The original article from 16.01.2020
Unit 646 026 is pictured below at Všetaty station, as seen through the lens of Dalibor Palko, whom we thank for the contribution: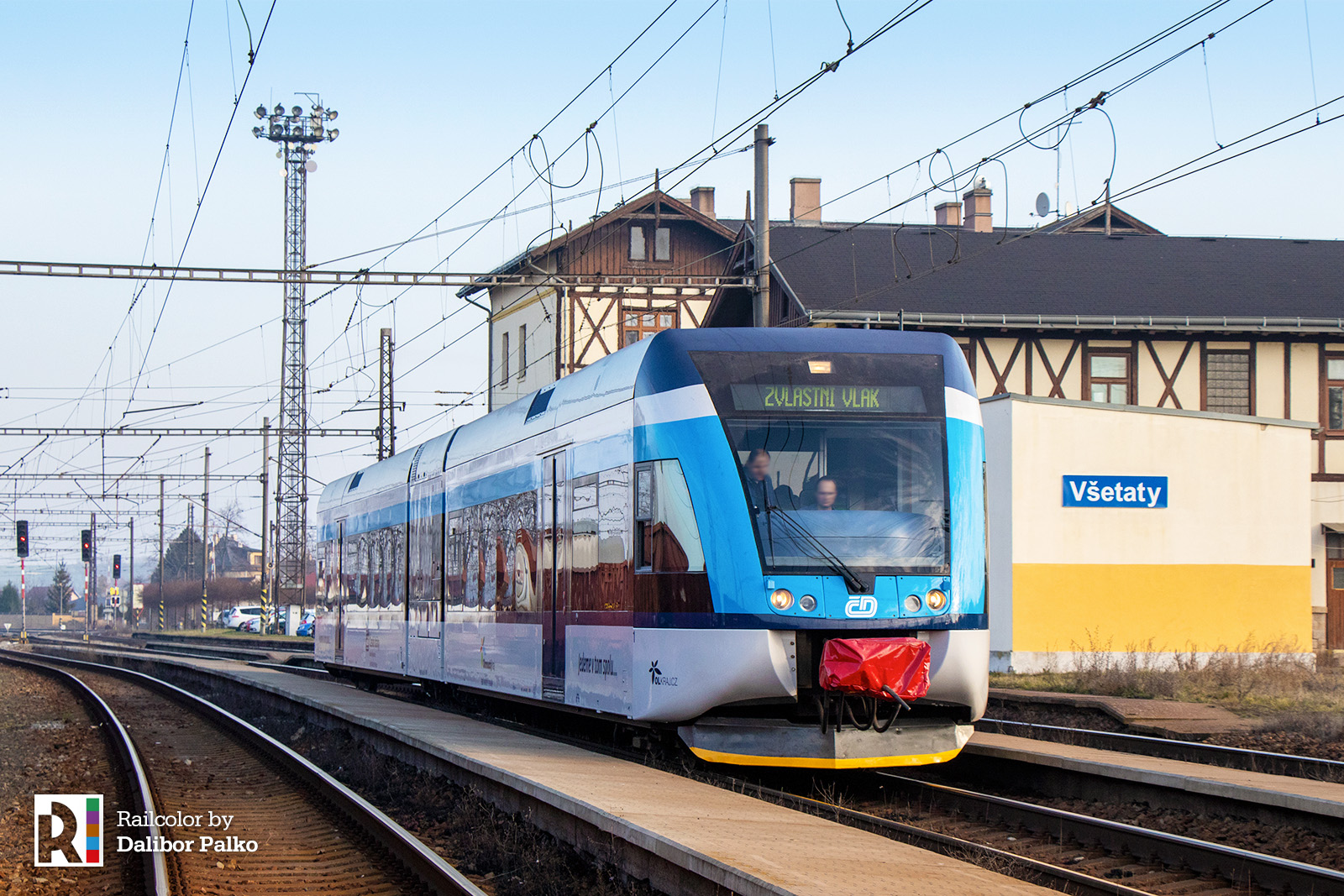 The Czech state railways (ČD) acquired a total of 12 such DMUs. These were already supposed to be modernized and running by now. However, none of this has happened yet. To learn why, visit our recent article, where you'll find a detailed analysis of the project, as well as its current status.