Next December, the Czech state railways (ČD) want to put their recently acquired 646 series GTW DMUs in service. Today (07.02.2019), the first five units arrived in Prague: 646 004, 646 020, 646 024, 646 026 and 646 027. ČD is now looking for partners to modernise the trainsets, zdopravy.cz reports.
We thank Bastian Fischer for sharing his nice picture with us. This article was first published on 07.02.2019 – and updated on 15.02.2019 (a new picture added).
Deutsche Bahn's 646 series DMUs were built in 2000-2003 by Stadler Rail. Early January ČD announced that it had bought twelve DMUs originally used by DB Regio, for services in the Olomouc region.
In the Czech Republic the DMus will get a repaint, the seats will be refreshed and passenger infotainment systems and wifi will be installed.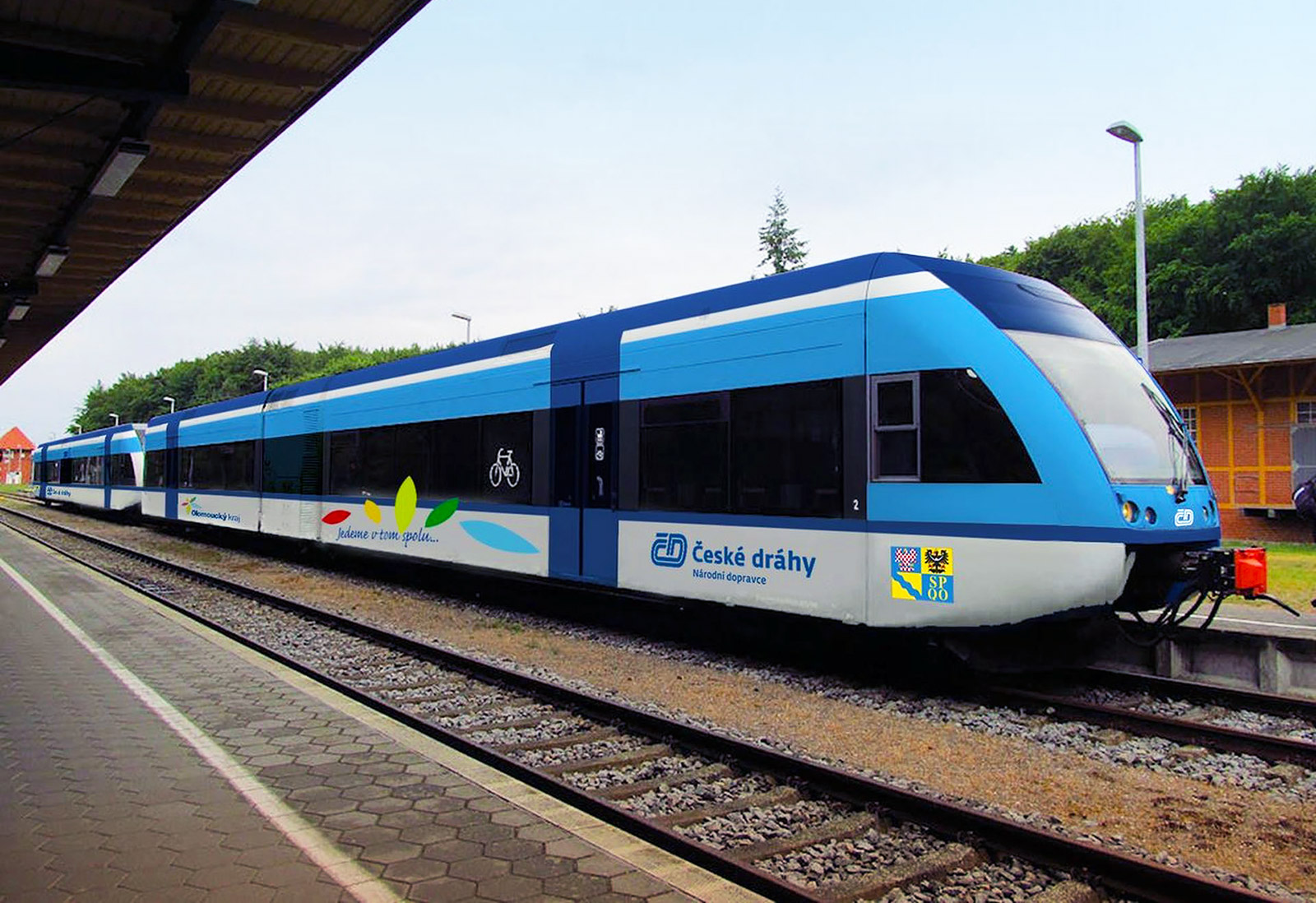 We have a visual of all five DMU's being transported from Chemnitz to ČD in the Czech Republic with Ludmilla 132 293 of EBS:
In social media:
Prvních 5 klimatizovaných jednotek řady 646 pro regionální dopravu, které jsme koupili v Německu, přijelo do Prahy. Zbývajících 7 zatím zůstane na německém území. Všechny projdou opravou a modernizací. Nový bude informační systém, Wi-Fi, elektrické zásuvky i čalounění sedadel. pic.twitter.com/jVOOOcLzGo

— Miroslav Kupec (@KupecMiroslav) February 6, 2019