Twelve second-hand Stadler GTWs, purchased from DB by České dráhy (ČD), were supposed to be modernized and in operation by now. But this did not happen. With delays, the first two units should start operation in January, and they will not be modernized yet.
As discussed in our article about the South Moravia region [CZ] purchasing new trains, most of the regions in the Czech Republic have tendered local passenger services with a turn-key, full operation model. Olomoucký kraj (Olomouc Region), however, decided to award ist passenger transport license directly to České dráhy (ČD).
For use on the Olomouc – Uničov – Šumperk and Šumperk – Krnov lines, 12 (out of 40) DB class 646 DMUs were purchased by ČD. In January 2019, the operator announced its intention to modernize the low-floor, airconditioned units, each with 119 seats and additional space for 80 standing passengers.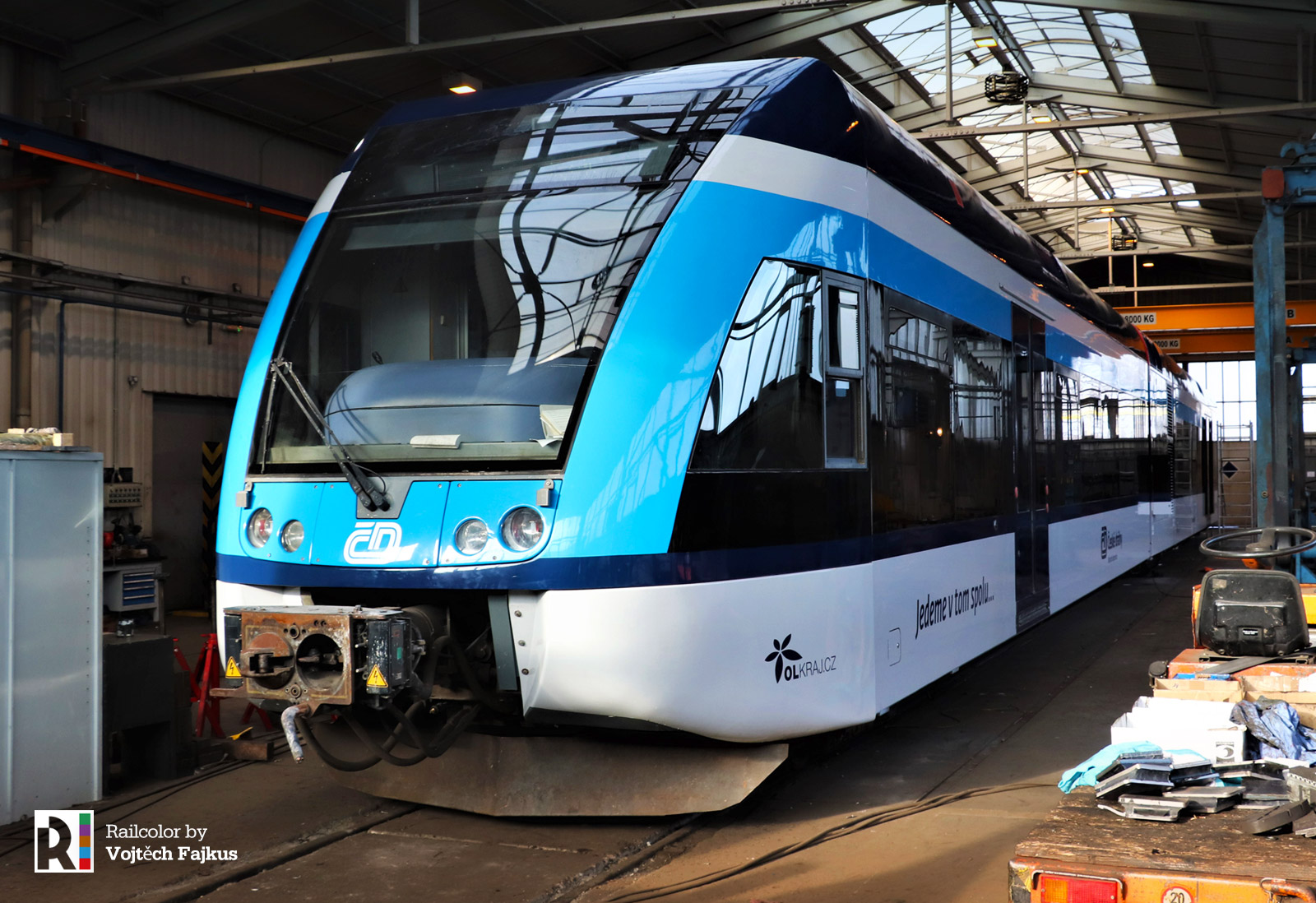 ČD announced a tender for the modernization but did not receive any initial bid, allegedly because the diesel trains were in a worse condition than expected, so the overhaul would not profitable for those interested. In the summer, ČD started a new market consultation, resulting in a new tender – for modernization of all 12 units – which was announced on 27.12.2019. The deadline for placing a bid 06.02.2020.
Meanwhile, at the Olomouc depot, the first units are being readied for operation and delivered in ČD's corporate livery. As promised by the operator, at least two units should enter service by the end of January 2020. This means the units will be put to operation first, and they will get modernized 'on the go'.