2020 is the year during which the Ceneri Base Tunnel (CBT) will be opened. With a 15.4-kilometers-long under the Ceneri a continuous, flat route from Altdorf to Lugano will become reality. After the Gotthard and Lötschberg base tunnels, the Ceneri Base Tunnel is Switzerland's third-largest railway-tunnel project.
Like the Gotthard Base Tunnel, the Ceneri Base Tunnel will have two single-track tubes around 40 meters apart, which are linked to each other every 325 meters by cross-passages. The Ceneri Base Tunnel is scheduled to become operational at the end of 2020.
SBB Cargo International will celebrate the completion of the project with the release of a specially designed 'Ceneri' locomotive – machine 193 518. This will be the third from a 20-locomotive batch acquired via Südleasing. Below you see the artist impression of the locomotive that will carry the logo and name of the river 'Ticino'.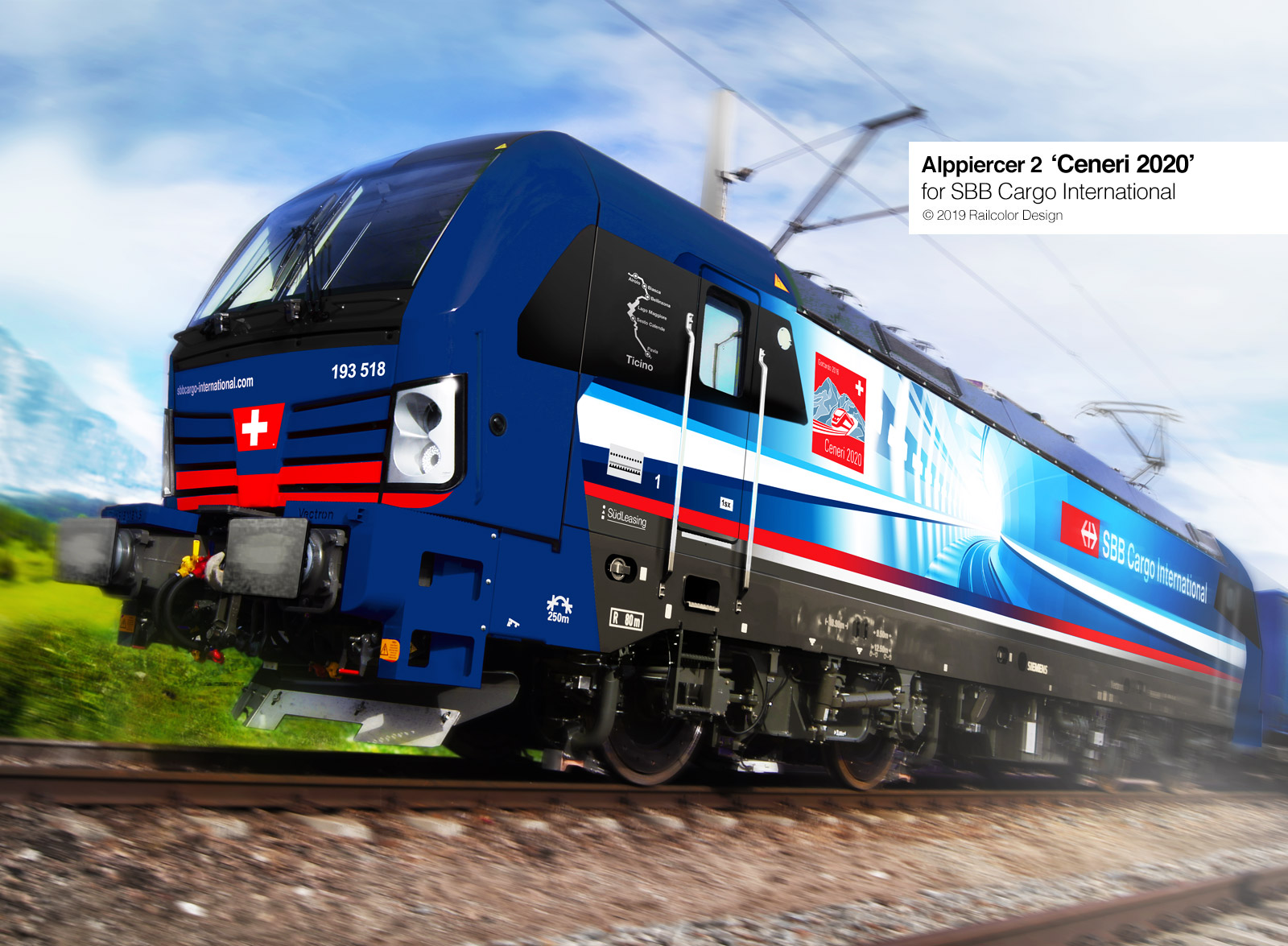 In social media