After reporting on the TRAXX MS3 being tested in Slovenia and Croatia, this type of locomotive is again in the spotlight; Today, ČD Cargo presented its first out of 10 TRAXX MS locomotives currently on order.
Handed over in Kassel, ČD Cargo received locomotive 388 001-0, the first out of ten TRAXX MS3 locomotives. Intended for the long-haul international freight trains, ČD Cargo has an open option for a further 40 locomotives of the same type.
The new livery of the locomotive is remarkable and distinctive, as it which sets it apart from all other ČD Cargo locomotives. Diagonal lines are the main theme.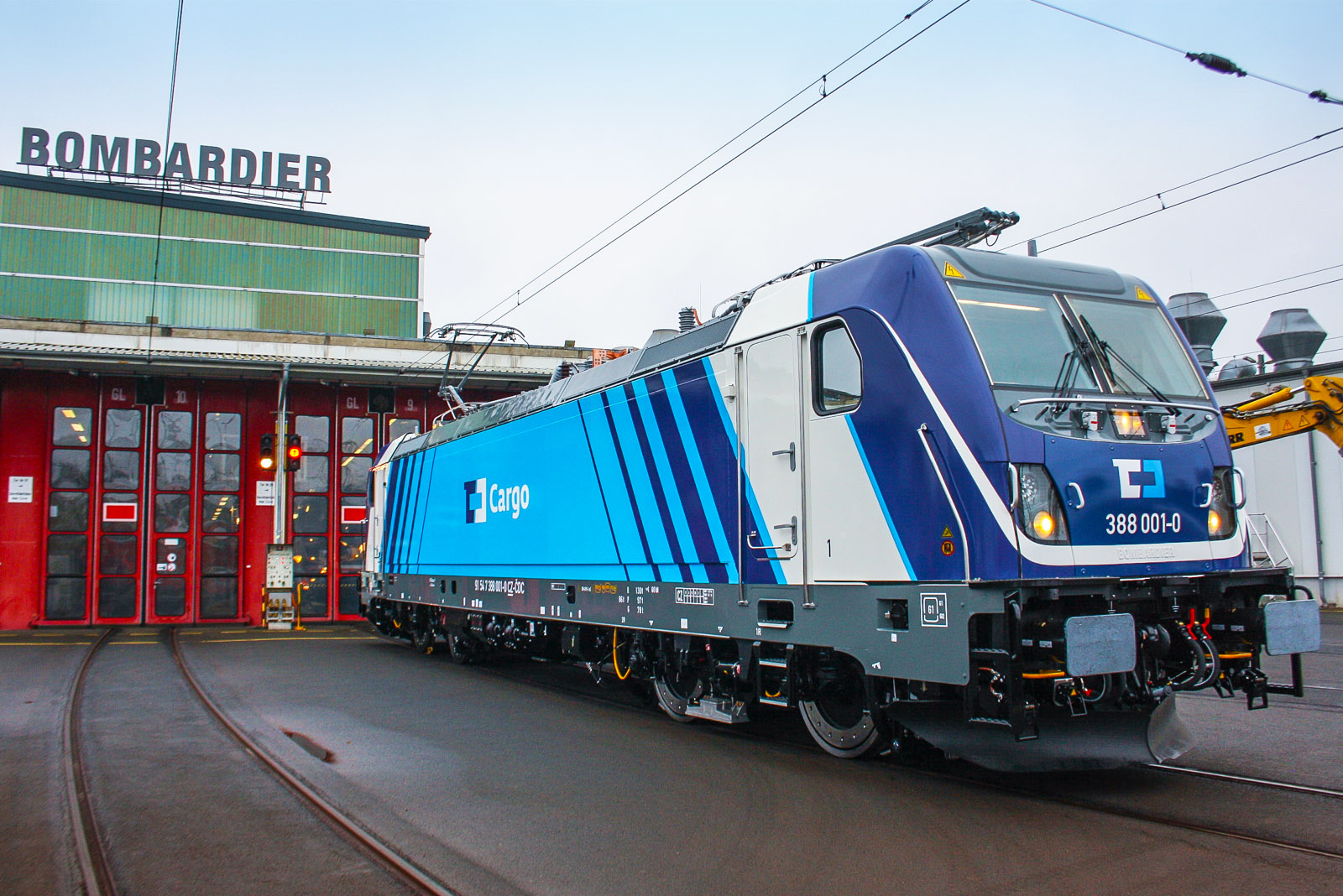 388 001-0 will now first go to Velim for tests by Bombardier. It is not yet known when the first machines will be delivered to ČD Cargo. The Bombardier TRAXX MS3 has not yet been approved for revenue service by the authorities in Europe.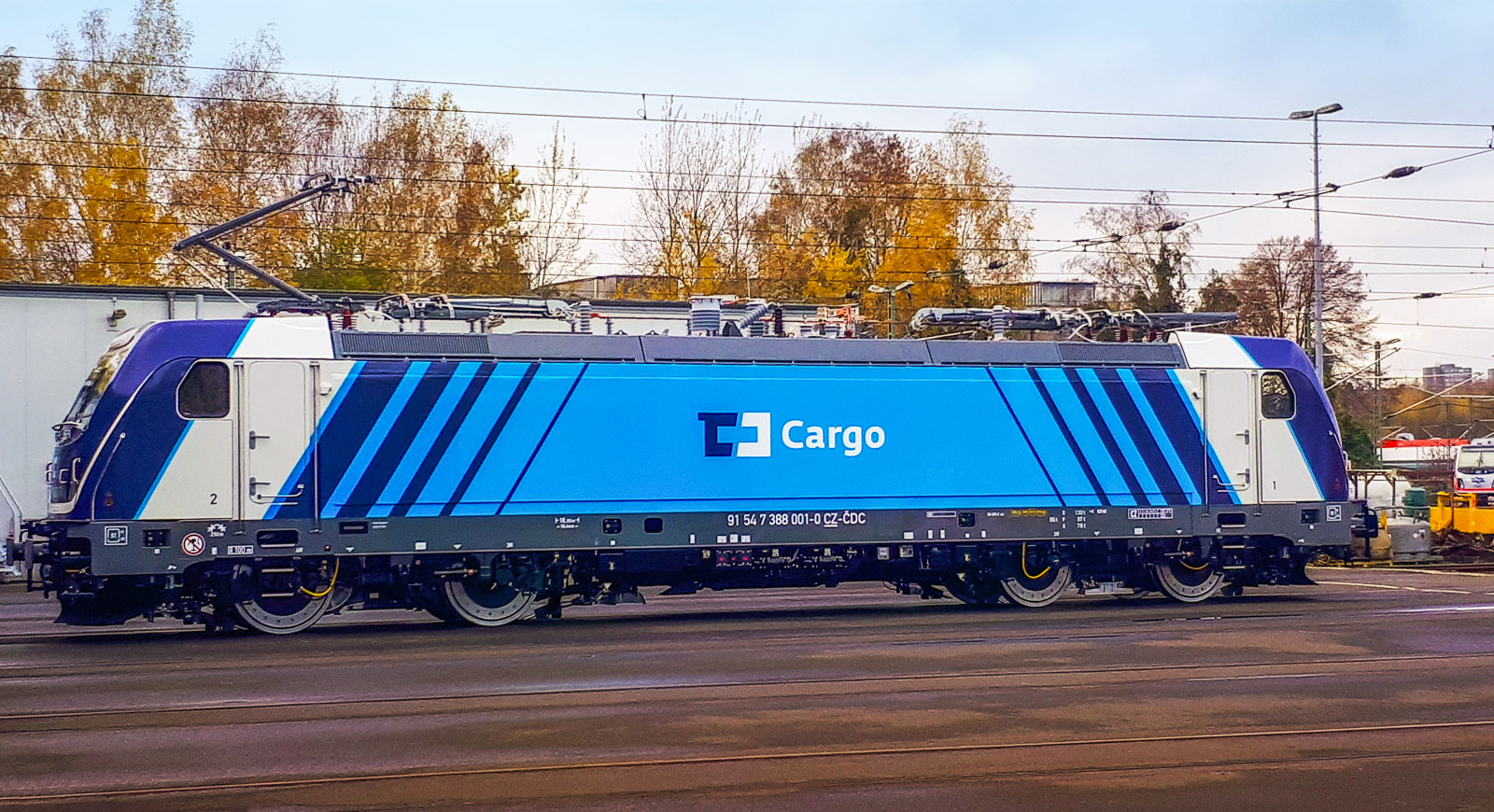 ČD Cargo already has some experience with similar Bombardier locomotives, such as the TRAXX AC3 from Railpool. It is the one with Flex panels depicting the Czech and Austrian flag combined to emphasize cross-border operation, a theme combined with the company entering the Austrian rail freight market.