This article was originally published on 08.08.2018 – updated on 21.08.2018
ČD Cargo published a tender, and Bombardier has won. In 2019-2020 the manufacturer will deliver 10 TRAXX MS3 locomotives to the Czech rail freight operator. An option is taken on another 40 machines. This order makes ČD Cargo the third customer for Bombardier's MS3 locomotive, after TX Logistik and Akiem.
ČD Cargo's Executive Director Tomáš Tóth: "The acquisition of these interoperable locomotives supports our strategy to expand the activities of ČD Cargo in foreign markets. At the moment, we have licenses to operate in Poland, Austria, Slovakia and Hungary and with this fleet we will be able to make use of them."
ČD Cargo wants to use the new machines – in the design impression referred to as series 388 – on long-haul international freight trains. ČD Cargo will be able to phase out less reliable and technically outdated locomotives, and so reduce downtime and increase capacity.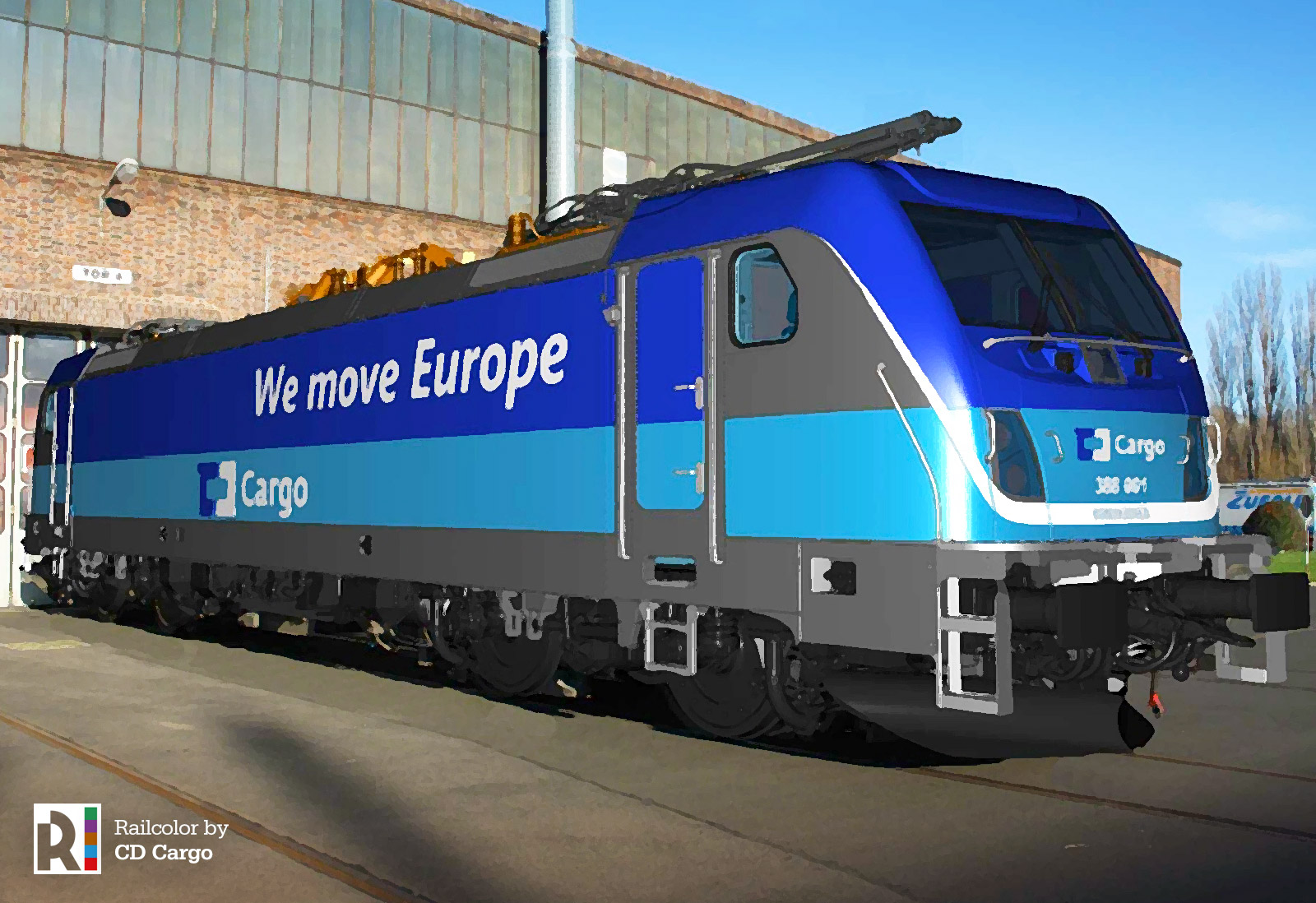 Official press statement Bombardier
On 21.08.2018 Bombardier announced the deal officially, stating that the deal with ČD marks the entry of its new locomotive platform in the Central, Eastern and South Eastern European market. CD Cargo's first ten locomotives will be used for freight and passenger transport in the Czech Republic, Slovakia, Germany, Austria, Poland and Hungary while extending the fleet's operability to Slovenia and Croatia.