The 'Dual mode' is a new member of Siemens' Vectron product family. The project was officially presented during InnoTrans 2018 and this year two testbed locomotives were completed and sent away for testing. Now, Siemens shares it has found a first client, which ordered two locomotives of the type. This is Railsystems RP GmbH from Germany.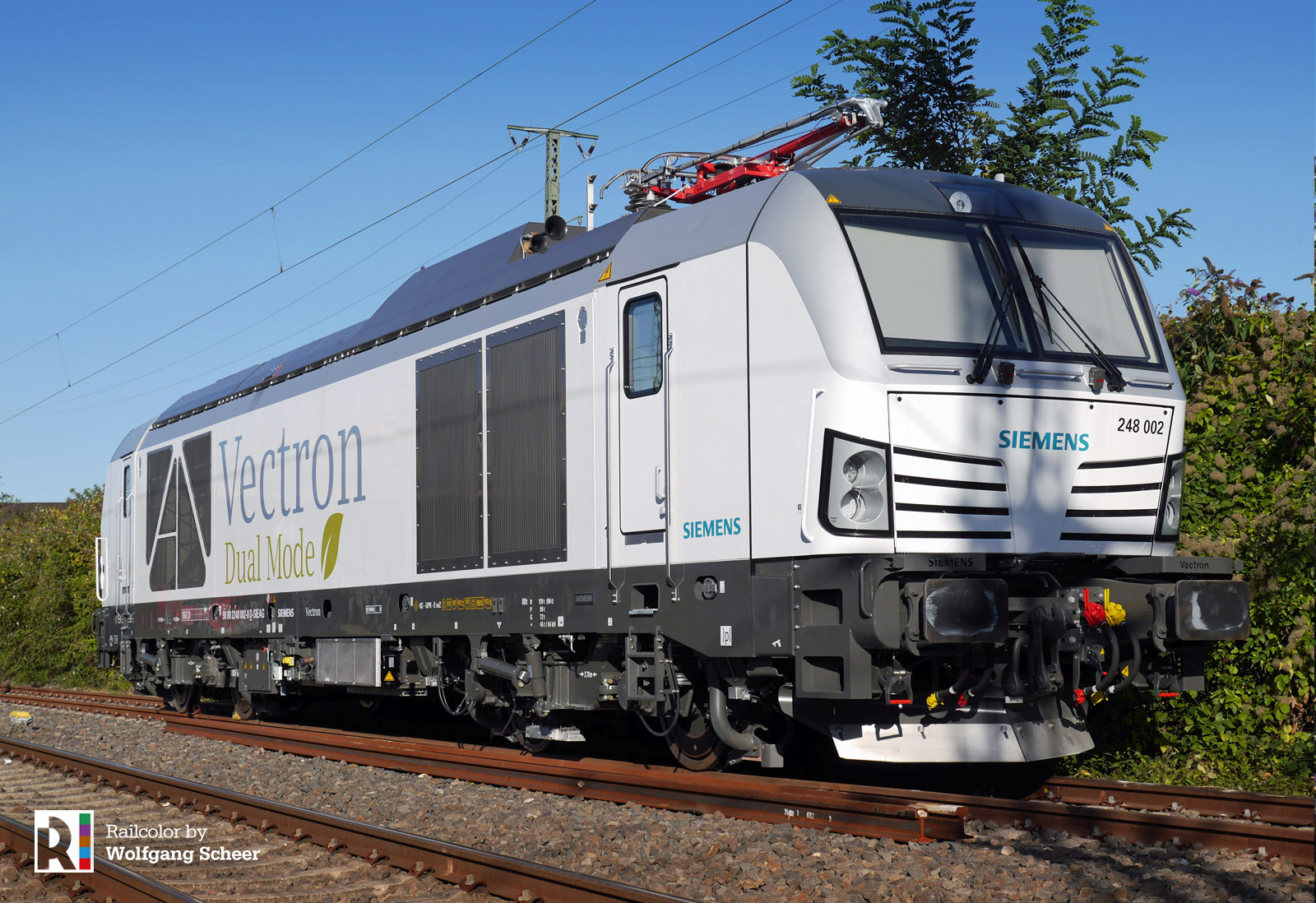 "With the Vectron Dual Mode, Railsystems RP GmbH is getting a locomotive that combines the best of two worlds: On electrified routes, the Vectron Dual Mode is powered by electricity to save fuel and reduce maintenance costs. On rail routes without overhead wires, the Vectron can shift to diesel operation without the operator having to change locomotives," – Sabrina Soussan, CEO of Siemens Mobility
About the Vectron Dual mode
Curious to follow the entire project timeline of the Vectron 'Dual mode', starting from the first announcement? Check out our special dossier about the locomotive by clicking here.
Social media:
Premiere for our #Vectron Dual Mode🎊: Our customer Railsystems RP GmbH ordered two Vectron Dual Mode #locomotives, marking the first order for the loco that can be operated either as a diesel or electric unit. Check out more: https://t.co/btEgtyaLZV #sustainability pic.twitter.com/dOqaoGO1u8

— Siemens Mobility (@SiemensMobility) November 18, 2019