Alstom proudly announces that its newest Coradia Continental EMUs are offocially authorized for commercial service. The manufacturer ius currently delivering three, four and five-car trains for three different contracts, all awarded to DB Regio. And all three will commence revenue operation in December 2019. To mark the milestone, the train manufacturer published an impressive line-up of five "Grinsekatze" trains, standing next to each other.

Within four months, a total of 49 Coradia Continental regional trains will enter service on the S-Bahn Breisgau (yellow-white), E-Saar (red triangle livery with white) and E-Netz Rheinland (standard DB Regio livery) railway networks. All these trains are being built in Salzgitter, Lower Saxony.
The celebrate the important milestone, Alstom organised a nice line-up of Coradia Continental trains for the different DB-contracts. Also a unit of the Hessische Landesbahn (HLB) was invited to the party, as you can see on the picture below: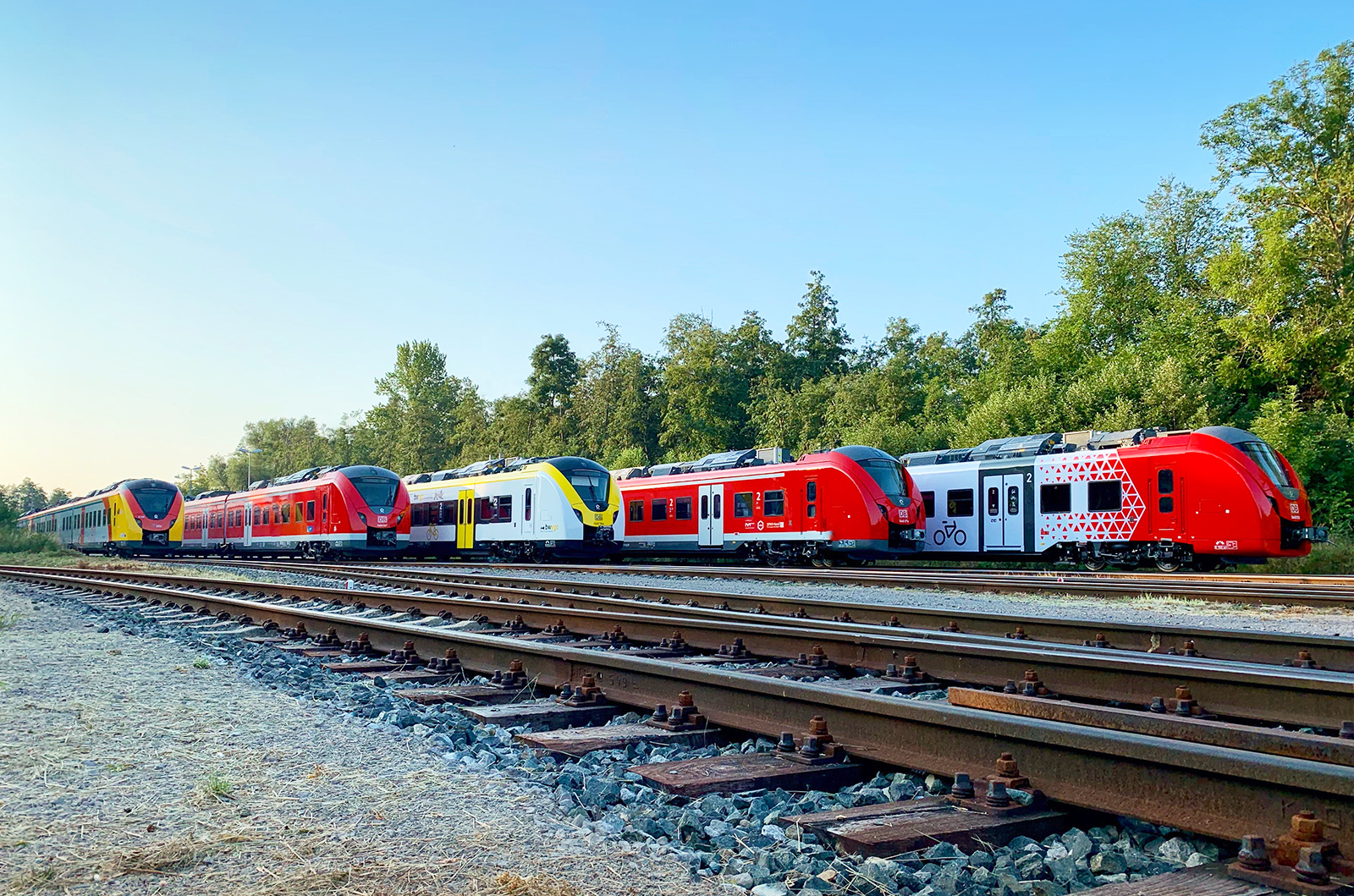 Curious fact: We could not help but notice that one of the second DB Regio unit's cab has been poorly photoshopped. A part of the lower white stripe is missing…
"We keep our promises – such punctual approval is not common in the industry. We are proud that projects like these offer our customers unique planning security. There is nothing in the way for a successful start in December." – Dr. Jörg Nikutta, Alstom Managing Director Germany & Austria
Breisgau-S-Bahn: 24 EMUs
In 2016, Alstom received an order for the delivery of 24 vehicles to DB Regio. The three- and four-part EMUs will be used starting December 2019 in the network of the Breisgau S-Bahn.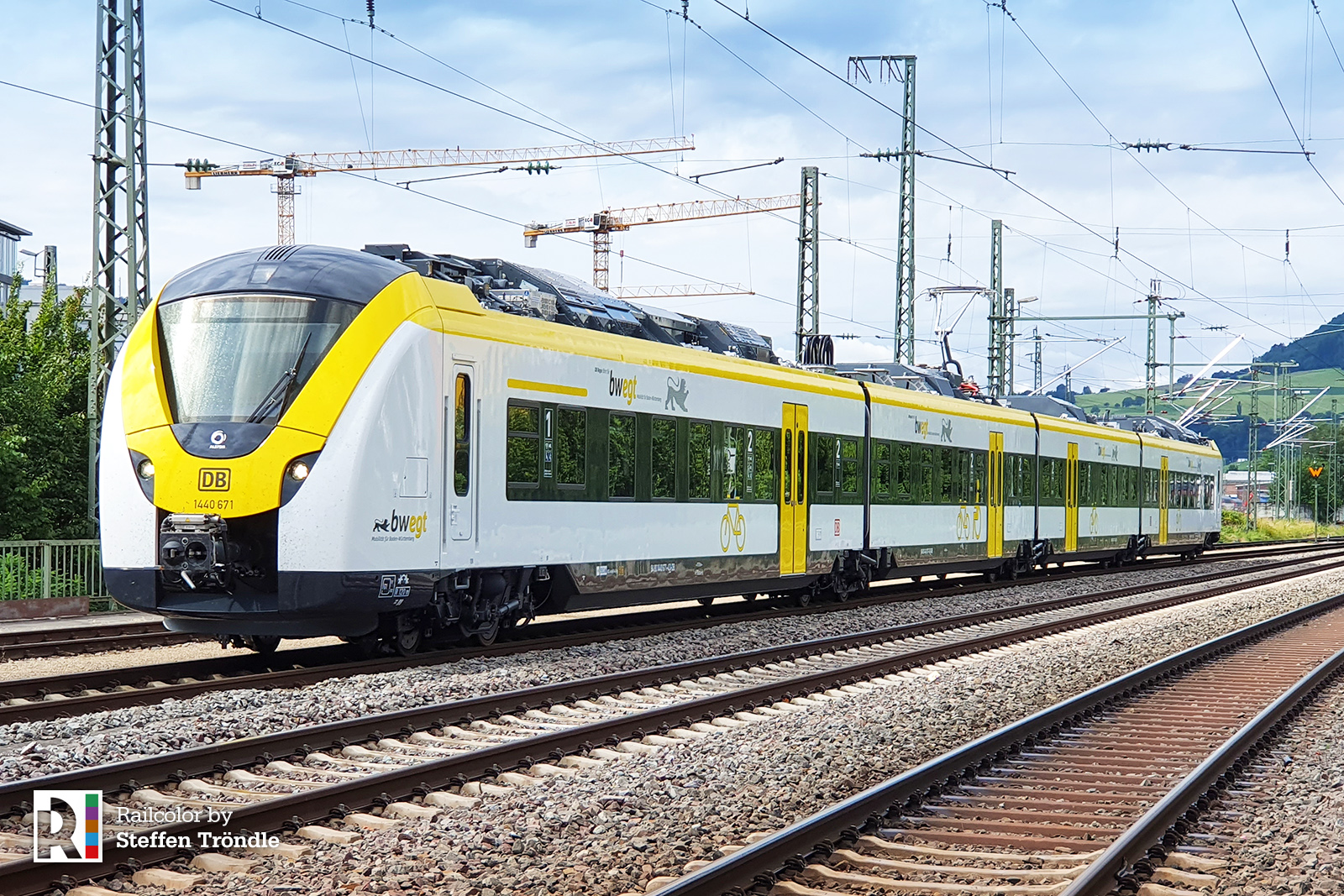 [DE] BaWü selects DB Regio for Netz 9a: Coradia Continental ordered
Saarland and Rhineland-Pfalz: 25 EMUs
In 2017, Alstom and DB Regio AG signed another contract for 25 Coradia Continental electric multiple units for use in Saarland and Rheinland-Pfalz. The three-, four- and five-car trains will also commence passenger service in December 2019.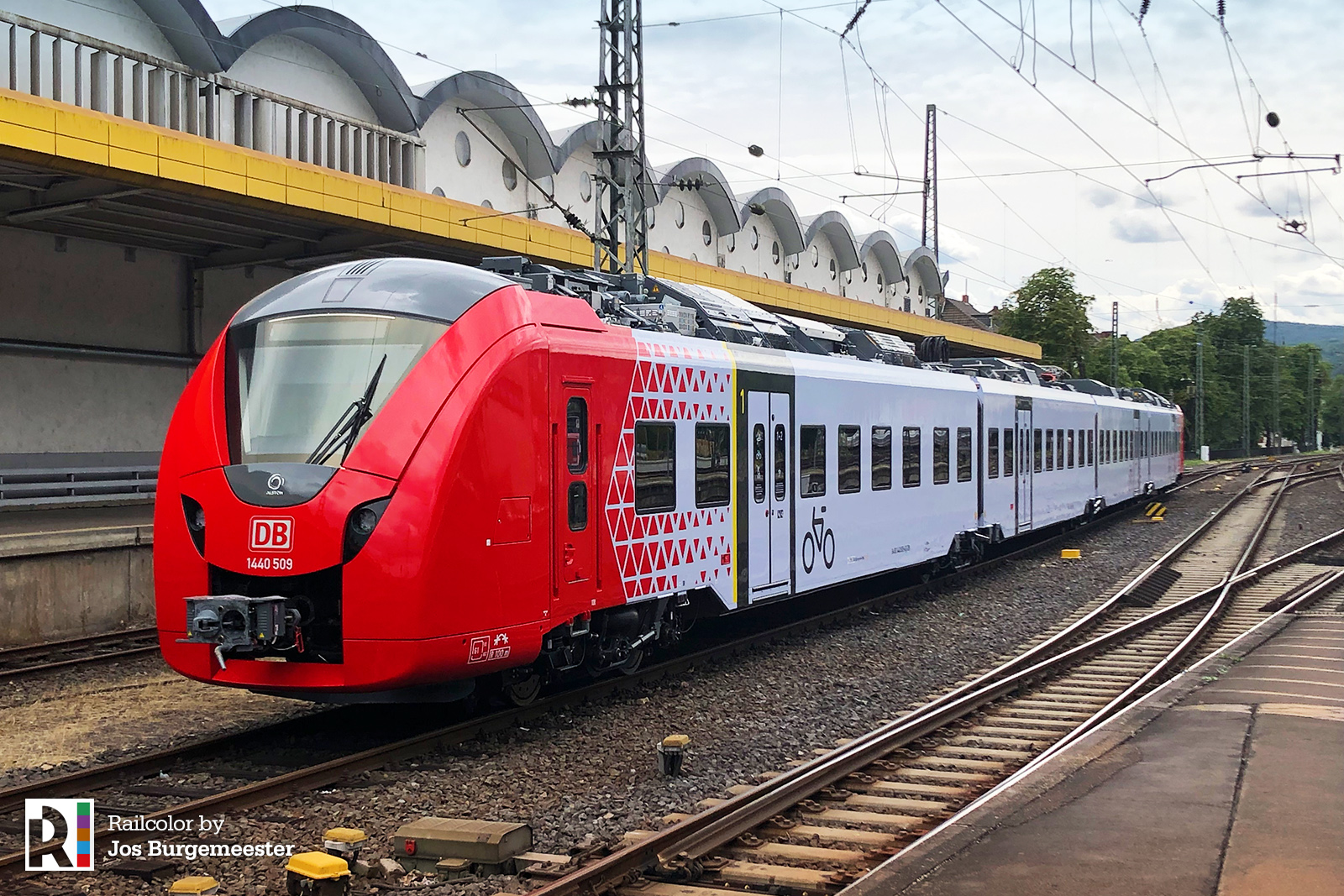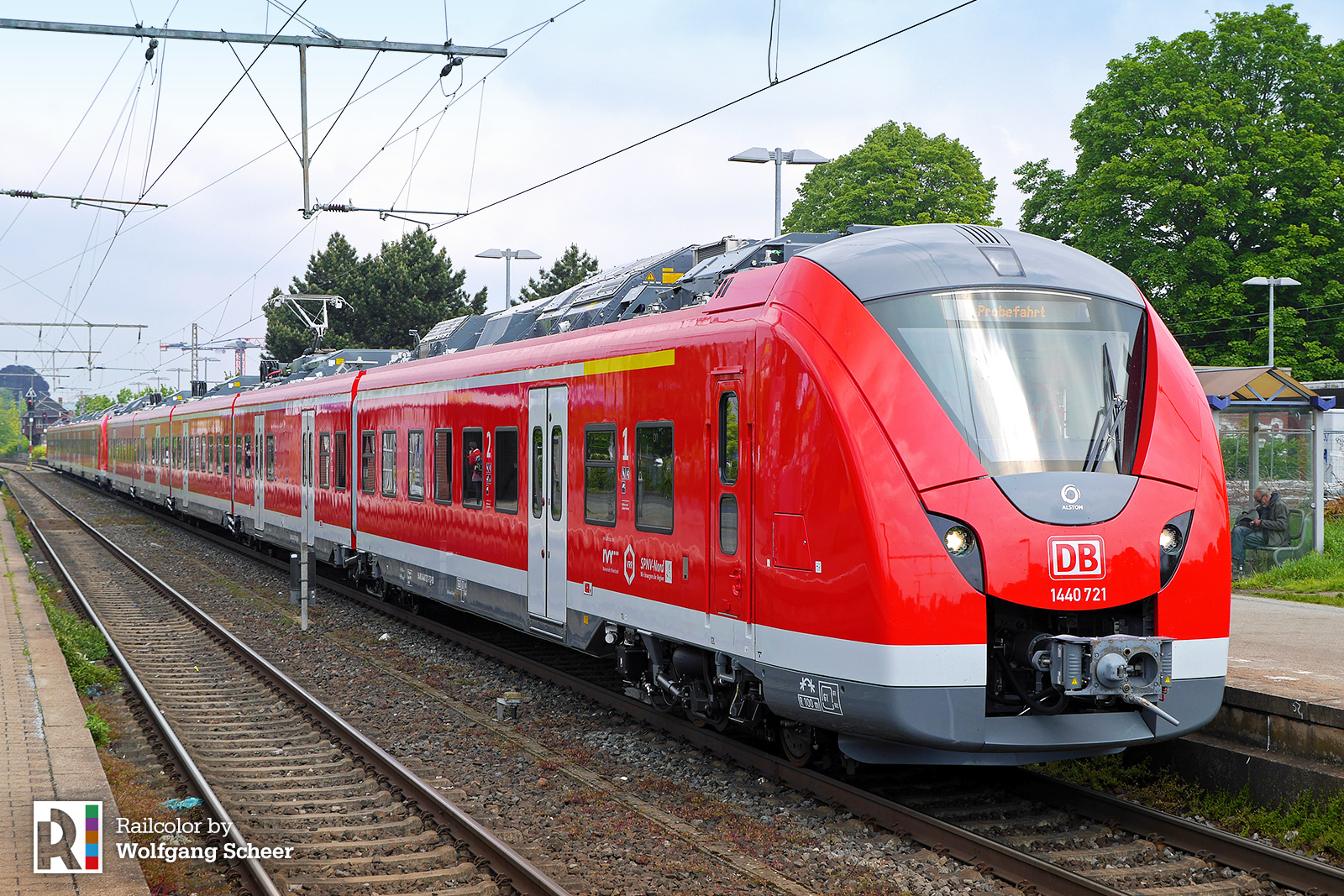 [DE / Expert] +53: DB Regio orders more Coradia Continental for S-Bahn Nürnberg, NRW and RP
Social media:
Homologation: done! It´s now time to proudly supply 3 EMU networks in parallel: 49 #CoradiaContinental by @Alstom, operations start Dec 2019. #SBahnBreisgau #ENetzSaar #ENetzRheinland. More trains to follow in 2020. We keep our promises. @JNikutta J. Slabon M. Peppel S. Richter. pic.twitter.com/ZZP68FICkX

— Christian Wiegand (@ChrWiegand) August 28, 2019