Stadler's narrow gauge division has begun delivery of new three-car EMUs to Chemin de fer Lausanne-Echallens-Bercher (LEB). Here are some impressions of the first trainset being unloaded.
We thank Olivier Vietti-Violi for sending us his pictures of the unloading procedure. Check out his Flickr profile for more transport pictures. The article was first published on 14.08.2019 and updated on 19.08.2019 revised information and 1 new picture added (scroll down view it).

Convoi Exceptionnel
A 'Convoi Exceptionnel' with a special Mercedes Actros truck was used to transport the first unit of the series to the city of Lausanne. It was then transferred to LEB's Echallens depot.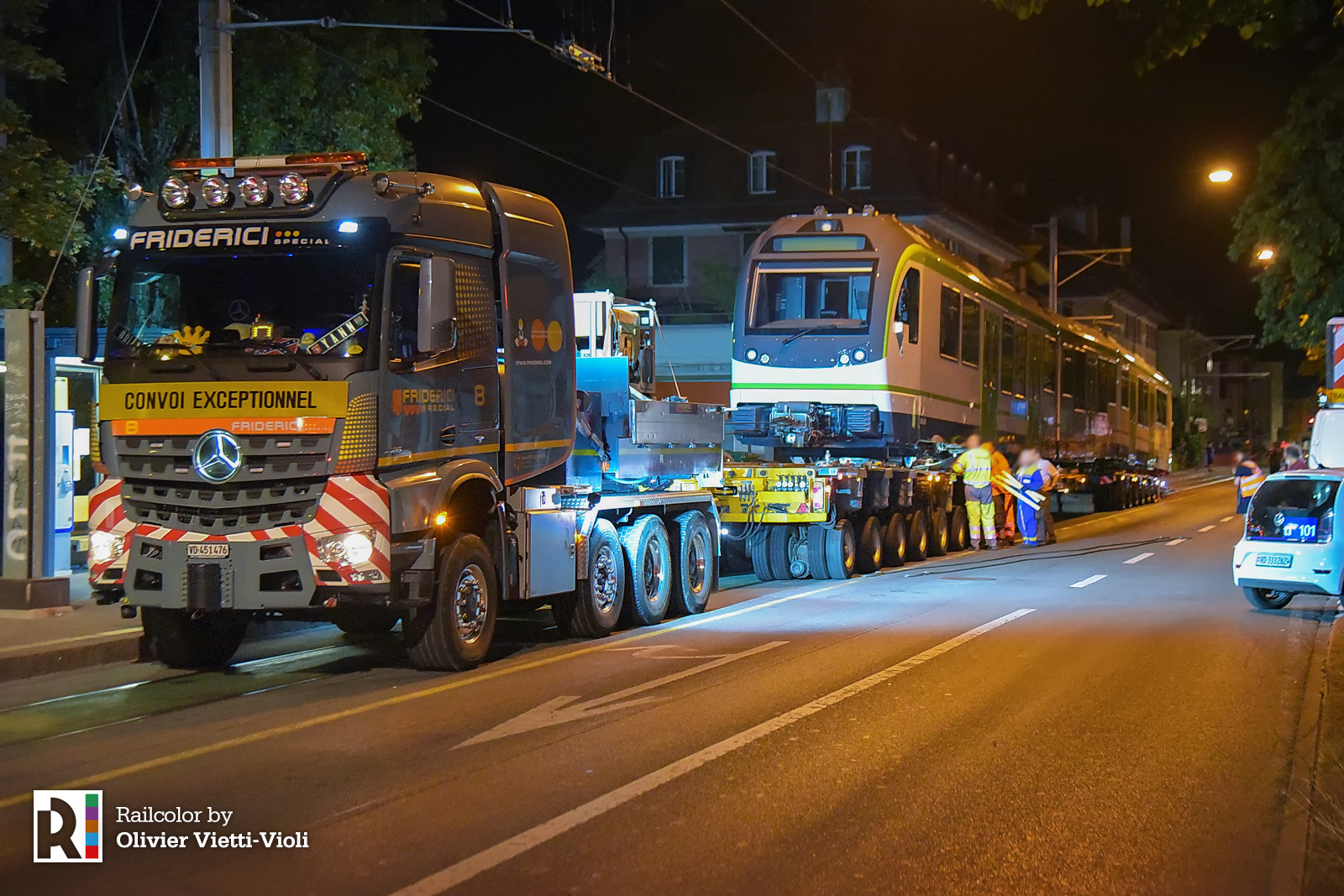 The order
According to Bahnonline.ch, LEB ordered a total of six such trainsets in 2017. Designated as type Be 4/8, they will further strengthen LEB's fleet, which already features Stadler-built GTW 2-car railcars (RBe 4/8 series).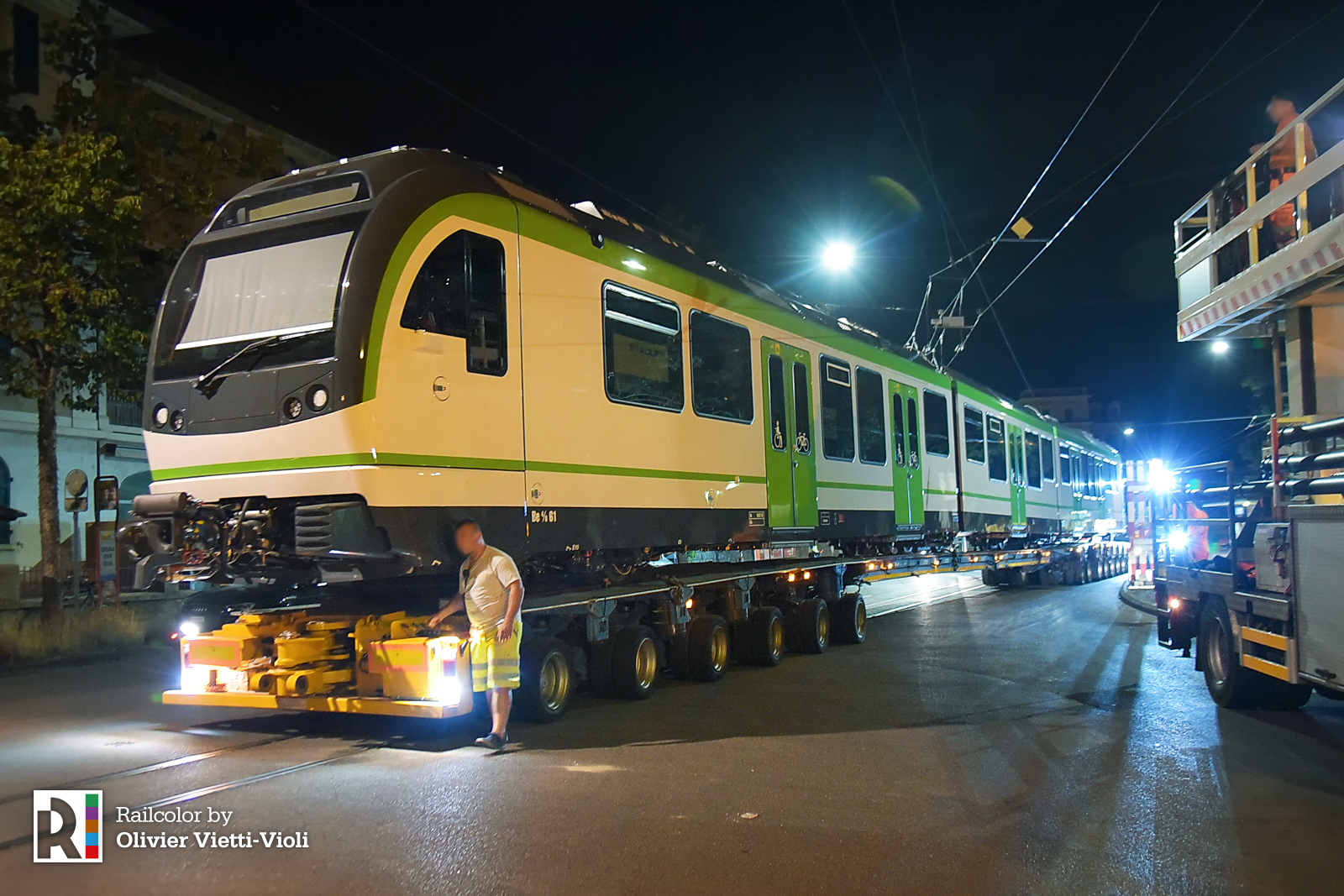 Update: 19.08.2019
We are adding a daylight picture of the trainset by Michael Krahenbuhl. He captured it in Renens (CH):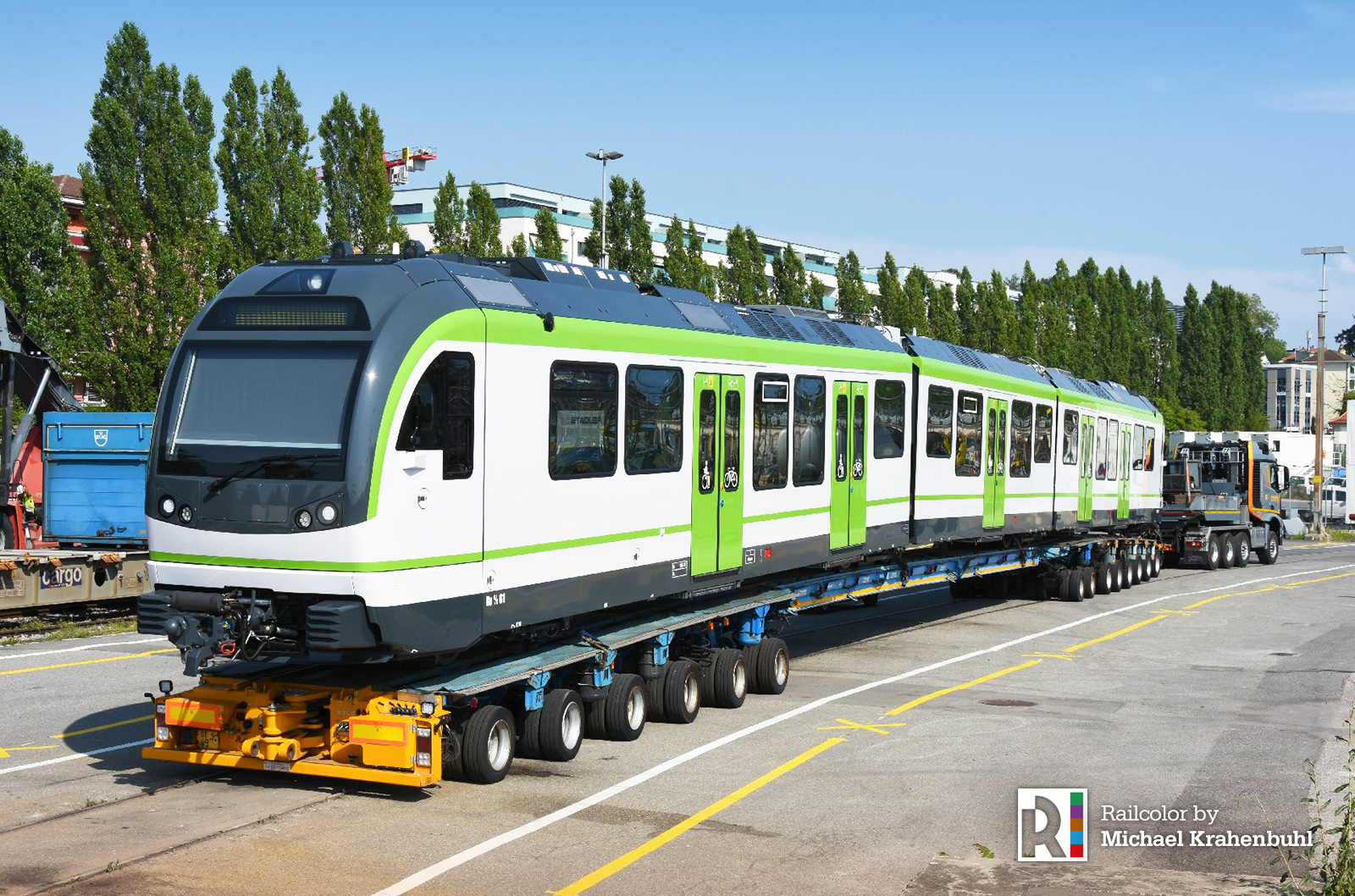 Edited: About Stadler's articulated narrow gauge EMUs with Jacobs bogies
Stadler has already delivered narrow gauge trains in a similar design to other Swiss customers, such as Appenzeller Bahnen and Berner-Oberland-Bahnen. While their specific configuration varies, accordung to clients needs, they are all low floor, feature the same cab design and use Jacobs bogies, as well as other shared elements.
Furthermore, the LEB Be 4/8 represents the latest of a total of 4 multiple unit narrow gauge designs, delivered by Stadler over the years. The same design has been also used for the 'Worbla' EMUs for Regionalverkehr Bern-Solothurn (although with totally different, custom-made cabs), which we saw at the InnoTrans trade fair in 2018. Railcolor News has previously brought you the following articles, focusing on trains from the same platform:
[CH] Appenzeller Bahnen: new narrow gauge EMUs under construction