On 09.11.2016, a new blue-and-yellow EMU arrived at depot Zweilütschinen of the Berner-Oberland-Bahnen (BOB). It was the first of six 3-car narrow gauge trains, ordered from Stadler Rail. The ABDeh 8/8 321-326 are part of an ongoing modernization program of BOB's rolling stock, that also includes the delivery of three new 3-car ABt driving trailers.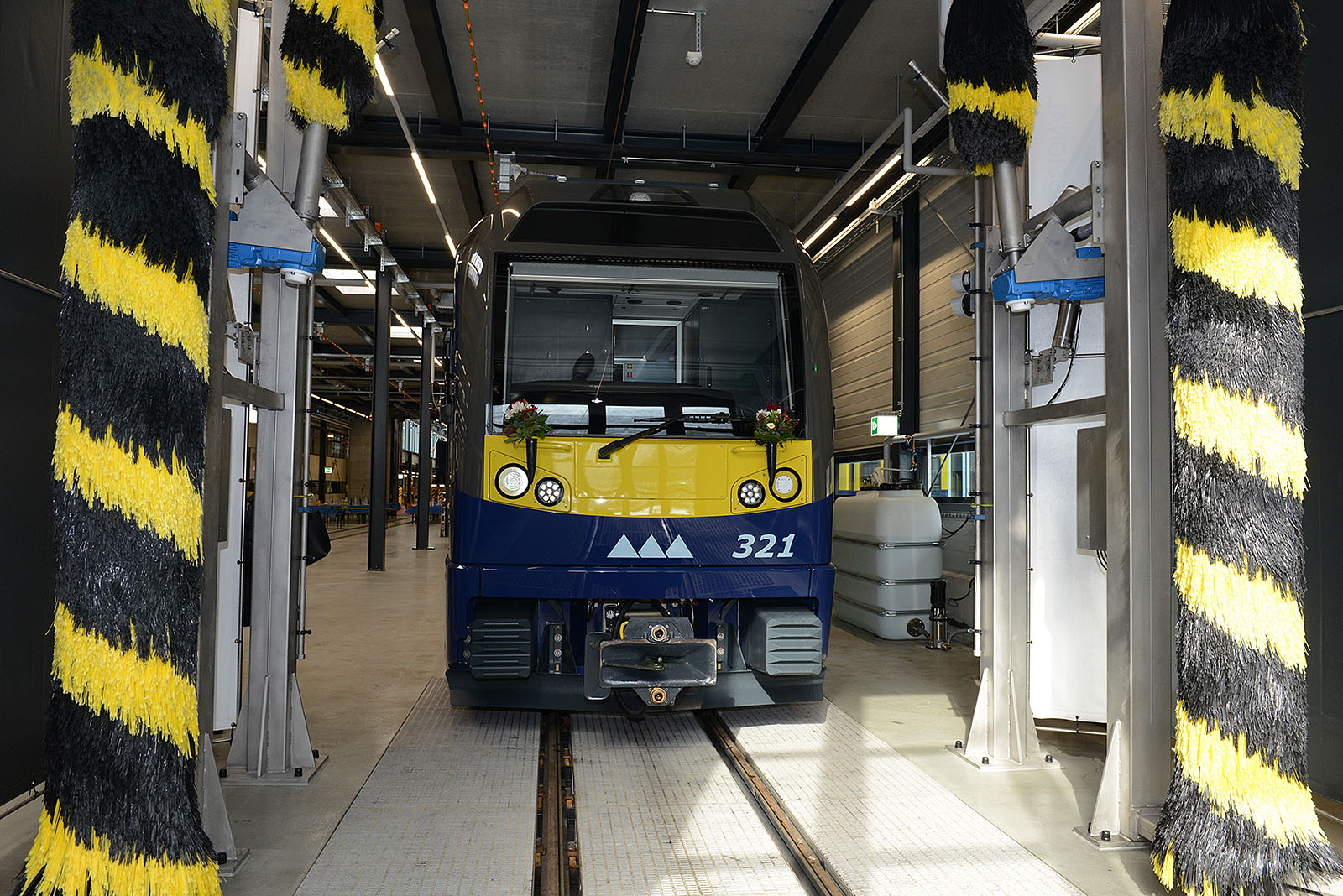 During the past months, the new ABDeh sets were tested and approved by the authorities. On 10.02.2017, the BOB officially presented its new EMU, during a first run from Interlaken-Ost to Zweilütschinen. As of yesterday, the train is used in revenue service. The delivery of all new trains will be completed in the autumn of this year.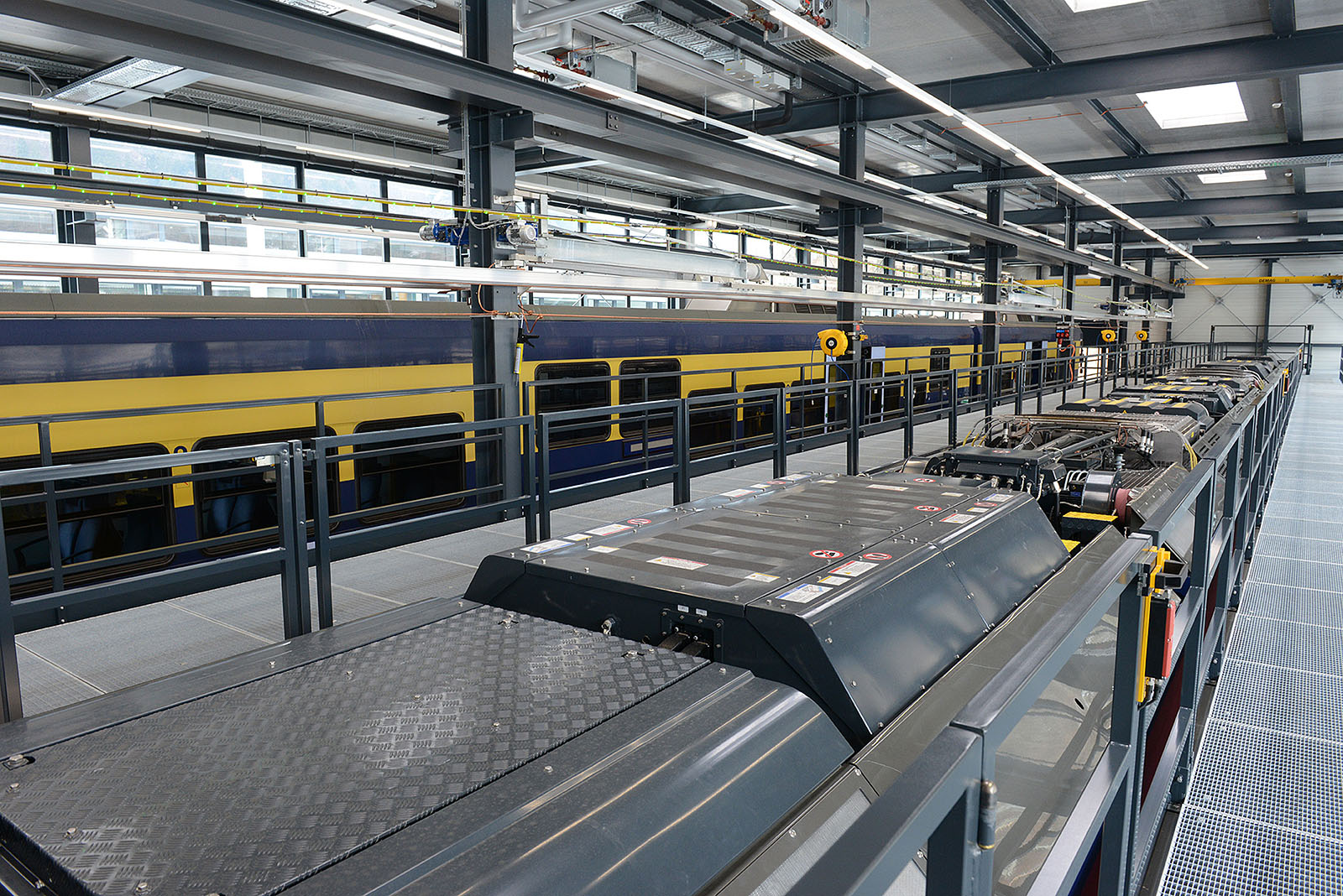 The workshops of Zweilütschinen have been extended and modernized to optimally support maintenance and service on the new trans. The BOB invests 35 million Swiss francs in its depot, and another 77 million in the acquisition of the nine new trains.
Specs ABDeh 8/8 321-326:
power rating (max): 3.6 MW
continious power rating: 2.8 MW
topspeed: 80 km/h
starting traction effort: 400 kN
weight: 98t (tara)
12 seats in first class, 112 in second class