Today, the Rhätische Bahn (Rhaetian Railway – RhB) and Stadler celebrated the roll-out of the new «Capricorn» narrow gauge EMU – suitable for portion working ('Flügelzugbetrieb'), a first in the Swiss canton of Graubünden. With the new trains will be possible to introduce half-hourly cycle on single-track routes without costly line extensions. 
The RhB placed an order worth 361 million Swiss francs with Stadler for the electric low-floor multiple units at the end of June 2016. For the RhB it is the largest procurement of rolling stock in its history. The 36 «Capricorns» will make a major contribution to the modernisation of the existing RhB fleet and will enable the rail operator to make a significant leap forward in terms of productivity.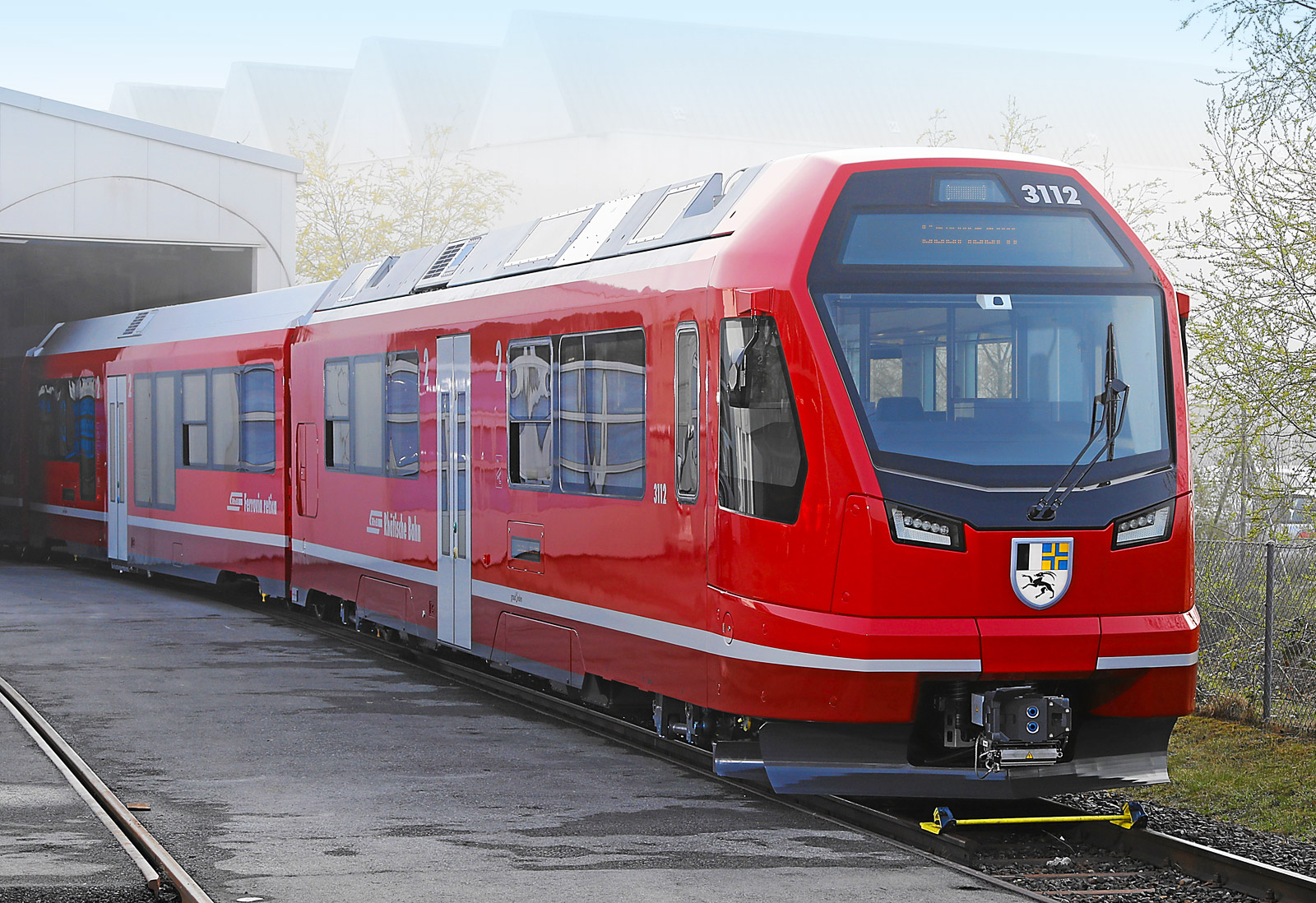 The RhB plans to deploy the first new four-car trains on the Landquart – Davos – Filisur route from late autumn 2019. The launch of portion working on the Landquart – Klosters – Davos/St. Moritz route is scheduled for 2021. The trains will also be used in the Surselva and Unterschnitt areas.
Dr. Renato Fasciati, Director of RhB: "With the new «Capricorn» we can offer our passengers more comfort, and more modern rolling stock accessible to handicapped passengers"
About portion working ('Flügelzugbetrieb')
The possibility to introduce portion working with the new EMUs is what makes them unique. Two trainsets can be automatically (de)coupled along the route. Each trainset then can continue to a different destination. When travelling back in the opposite direction, the two parts are coupled together again to continue their journey.
Portion working will make it possible to introduce a half-hourly cycle on the single-track line between Landquart and Klosters without costly line extensions. The «Capricorns» are equipped with automatic coupling to ensure smooth operation.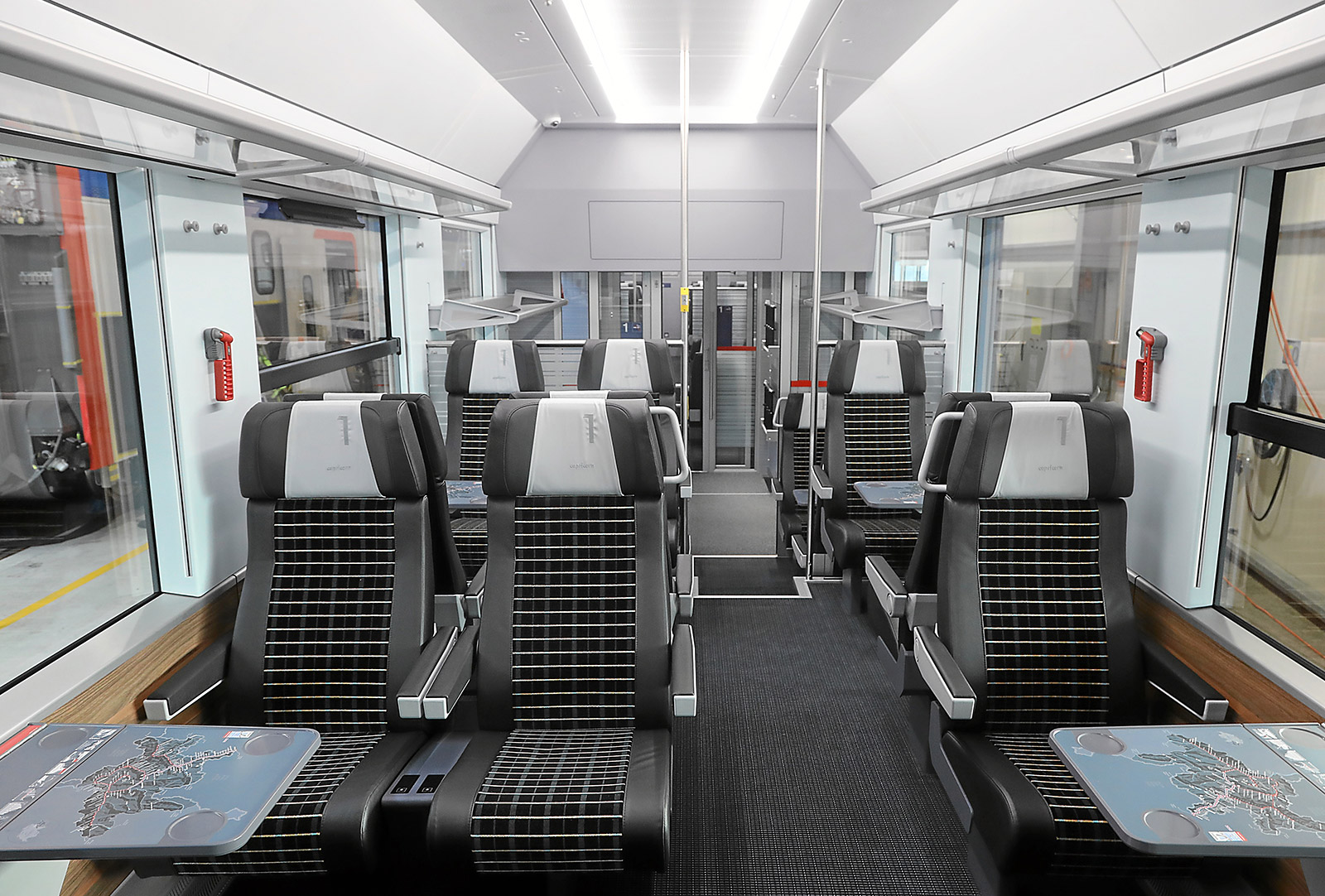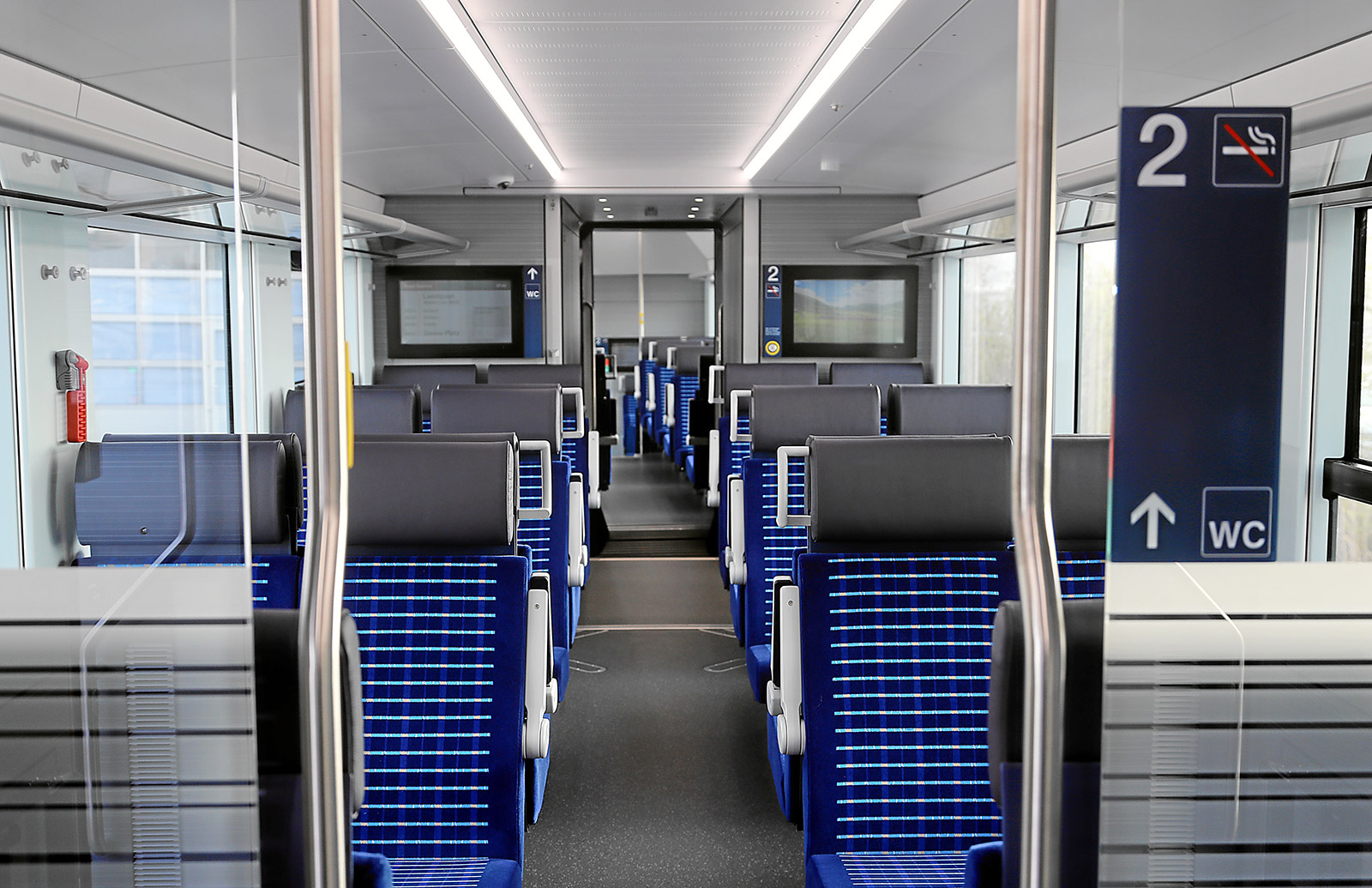 Main specifications:
164 seats, including 35 in first class
Vmax 120 km/h
levelled entrance in three of four cars
PRM toilet and tactile signage for the visually impaired
large multifunctional compartments offer sufficient space for bicycles, skis and other sports equipment, as well as wheel chairs and luggage.
Power outlets are available in all compartments
modern Passenger Information System
view from the front with camera in the driver's cab
windows can be opened in all compartments, to enhance the experience of travelling through Graubünden
fire-fighting system
Social media
Heute haben wir mit #Stadler und circa 120 Gästen aus Wirtschaft und Politik den Roll-out unseres neuen Zuges «Capricorn» gefeiert. Ausführliche Informationen und Bilder gibt es hier: https://t.co/SyLQ7fKlIZ pic.twitter.com/PsNUl7dNA5

— Rhätische Bahn (@rhaetischebahn) April 15, 2019