Rhätische Bahn (RhB) and Stadler Rail signed a contract for the delivery of seven 'Tea' hybrid shunting locomotives. The order, which amounts to CHF 21.5 million (EUR 19.1 million) is a part of the shunting fleet renewal of the Swiss operator.
Rhätische Bahn is in the process of shunting fleet renewal. The company is currently operating eleven shunters that have reached the end of their life-cycle and are now prone to failure. This is why RhB signed an order for the delivery of seven hybrid shunters from Stadler Rail on 03.09.2018.
The new locomotives are hybrid – electric and battery-powered. They are primarily electrified but can also operate without overhead line thanks to their auxiliary drive, which is fed by lithium-ion batteries. This makes the locomotives suitable for use on non-electrified lines, during construction works and also for emergency operations. Valued at EUR 19.1 million, it is expected that the new vehicles will be operational starting from spring 2020.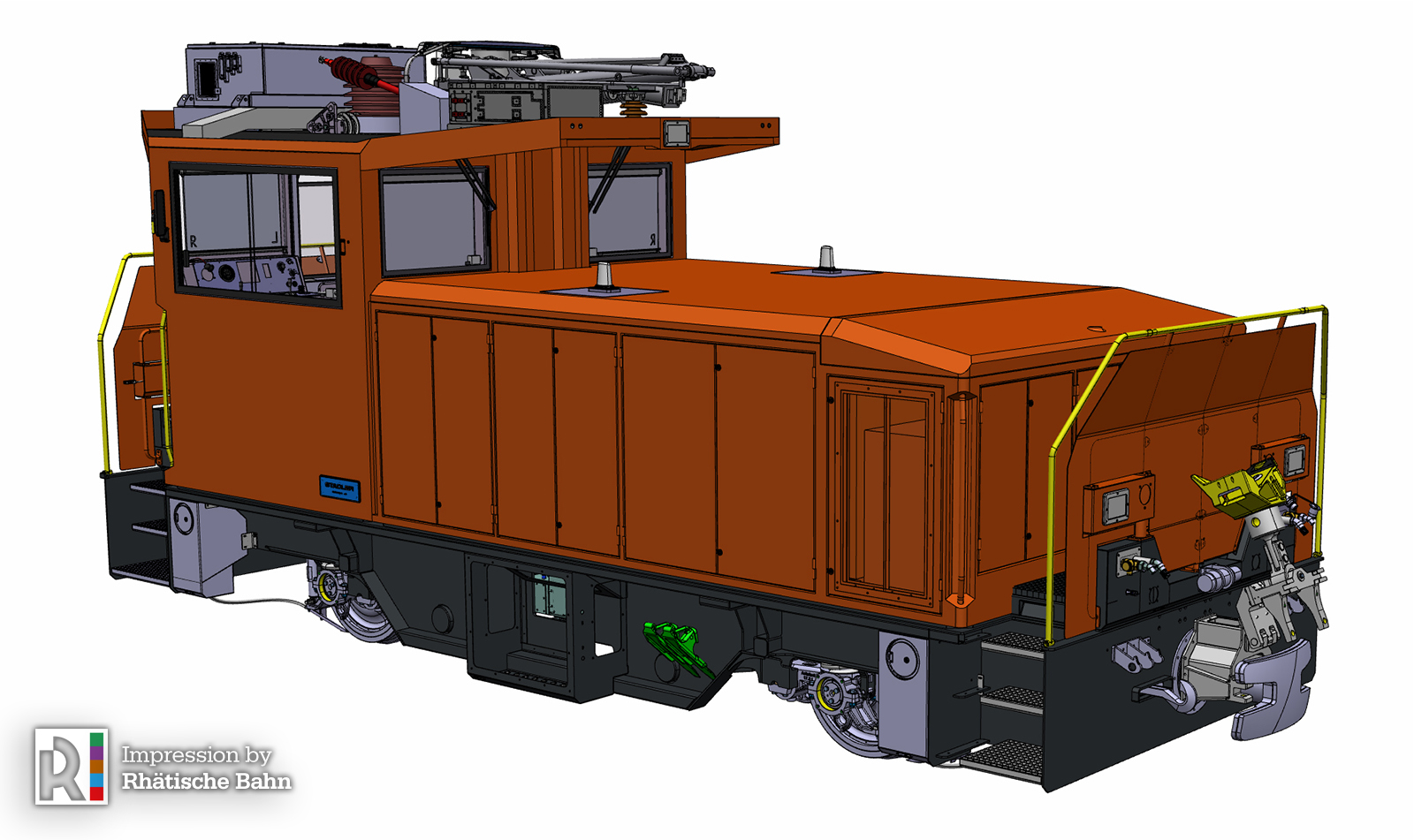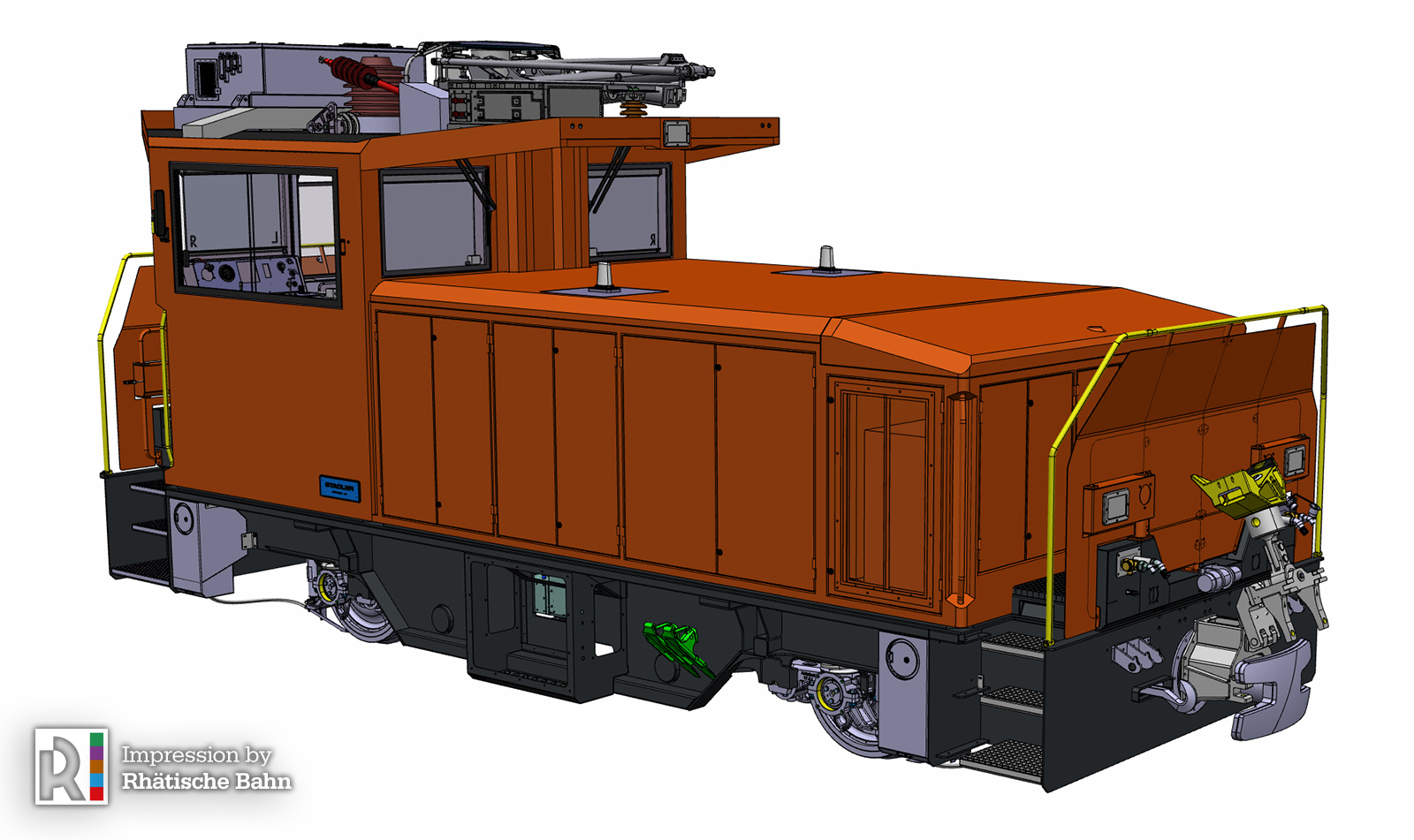 According to the RhB, the procurement process was carried out in close cooperation with the Matterhorn Gotthard Bahn (MGBahn), which also ordered two new shunting vehicles of 'Tea' type last year, along with other locomotives.
Technical details:
RbH has also released an extensive data table on the locomotives. Here are the details:
Weight: 30 t
Max. Starting tract adhesion: 75 kN
Wheel power:

Eelectric: 500 kW
Ttraction battery: 200 kW

Max. train load:

0 to 2 ‰: 500 t
35 ‰ (Albula): 150 t
45 ‰ (Prättigau): 100 t
60 ‰ (Chur-Arosa): 70 t

Max. speed:

80 km / h (electric current)
40 km / h (traction battery)

Wheel diameter:
Braking systems:

Direct shunting brake
Electric regenerative brake (recuperation to mains or battery)

Brake recuperation: -800 kW
Brake load traction energy: -200 kW

Automatic brake vacuum and compressed air
Spring-loaded parking brake